Transforming individual offices into an open-plan office: with the new design of its office premises in Cologne, DEG has opted to go for contemporary trends and modern luminaires by Regent Lighting
In the following interview, project manager Dirk Joachim Hamann comments on the purpose of the refurbishment and explains why the LIGHTPAD freestanding luminaire, with its customisable settings and additional functions, is particularly popular with the 600-plus employees, creating a sense of well-being and great enthusiasm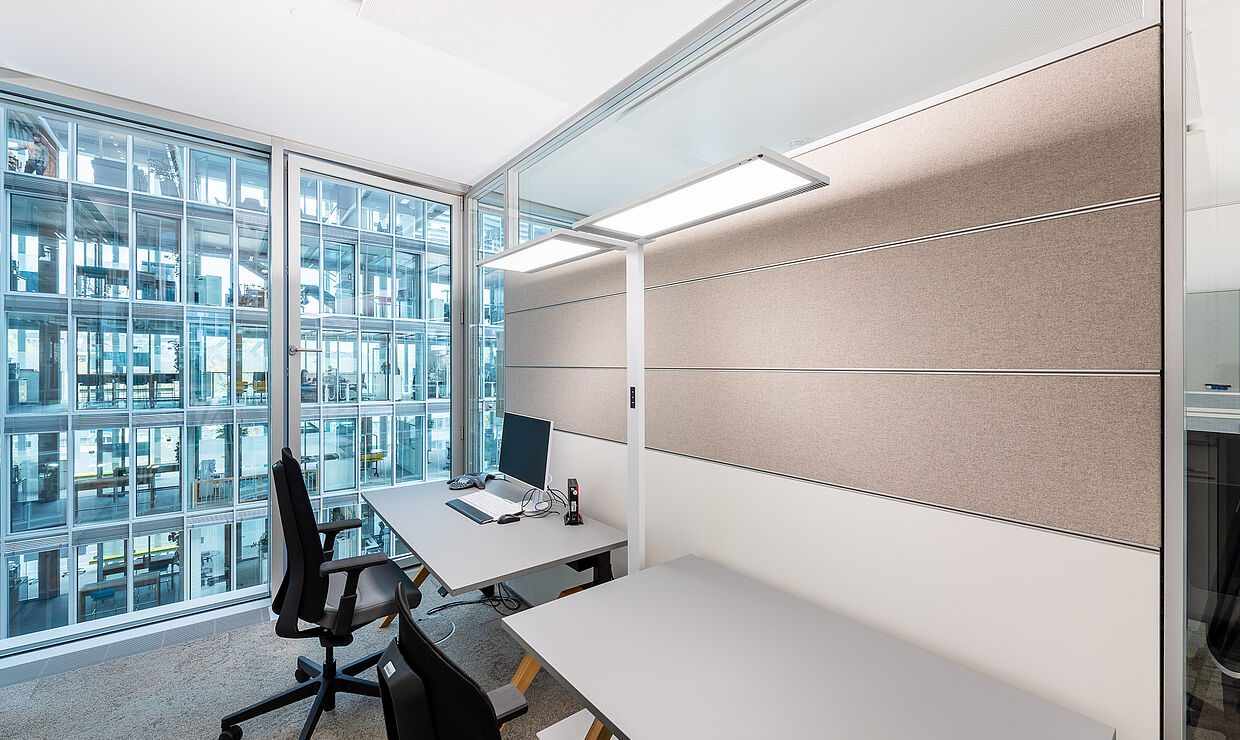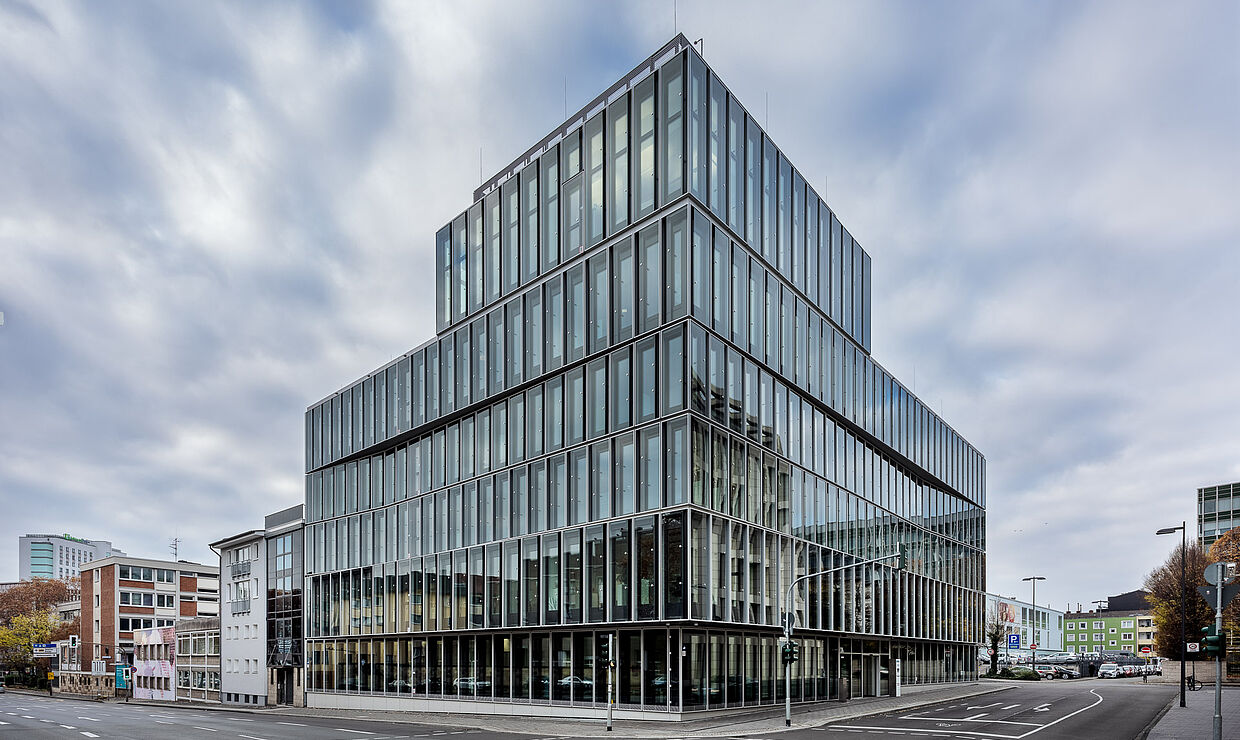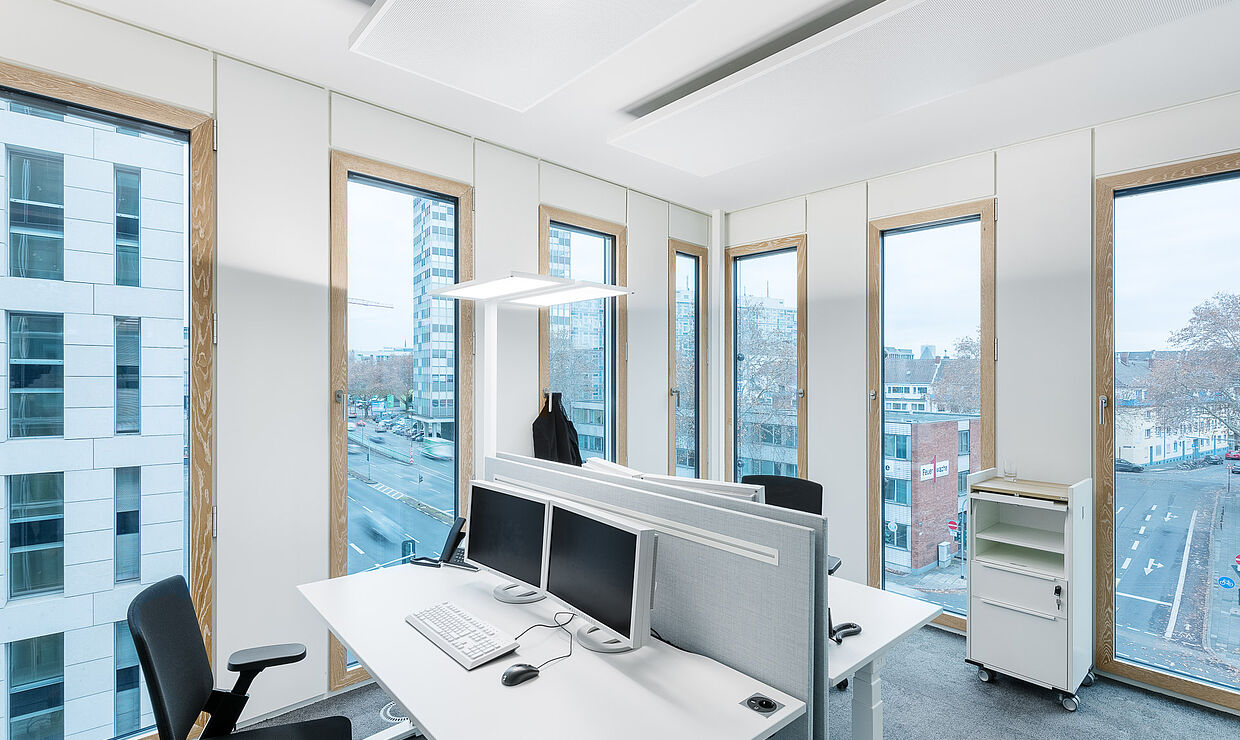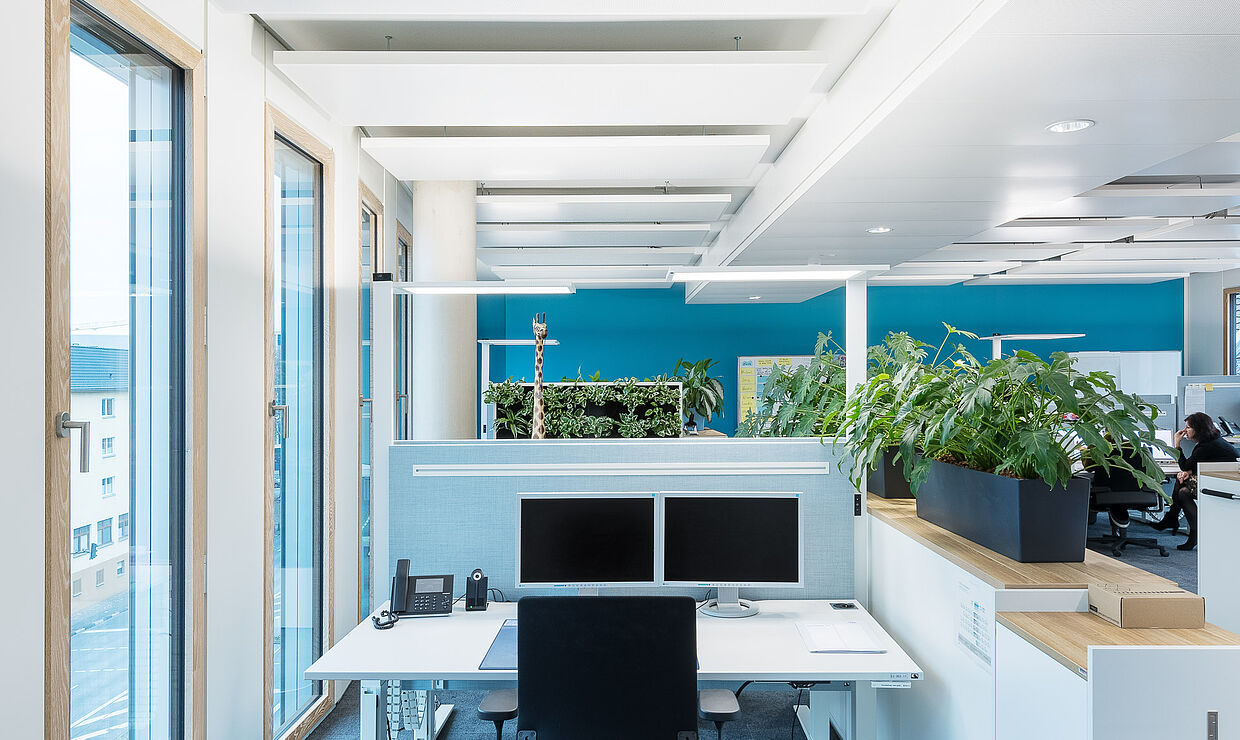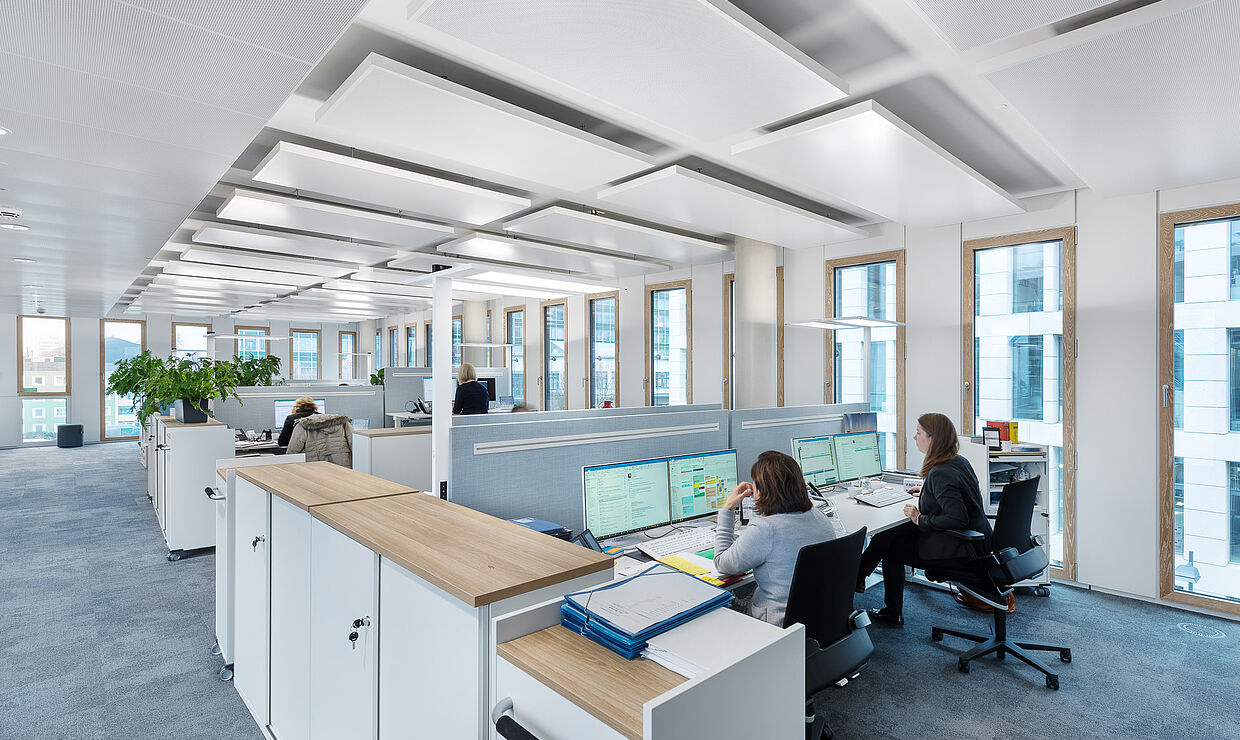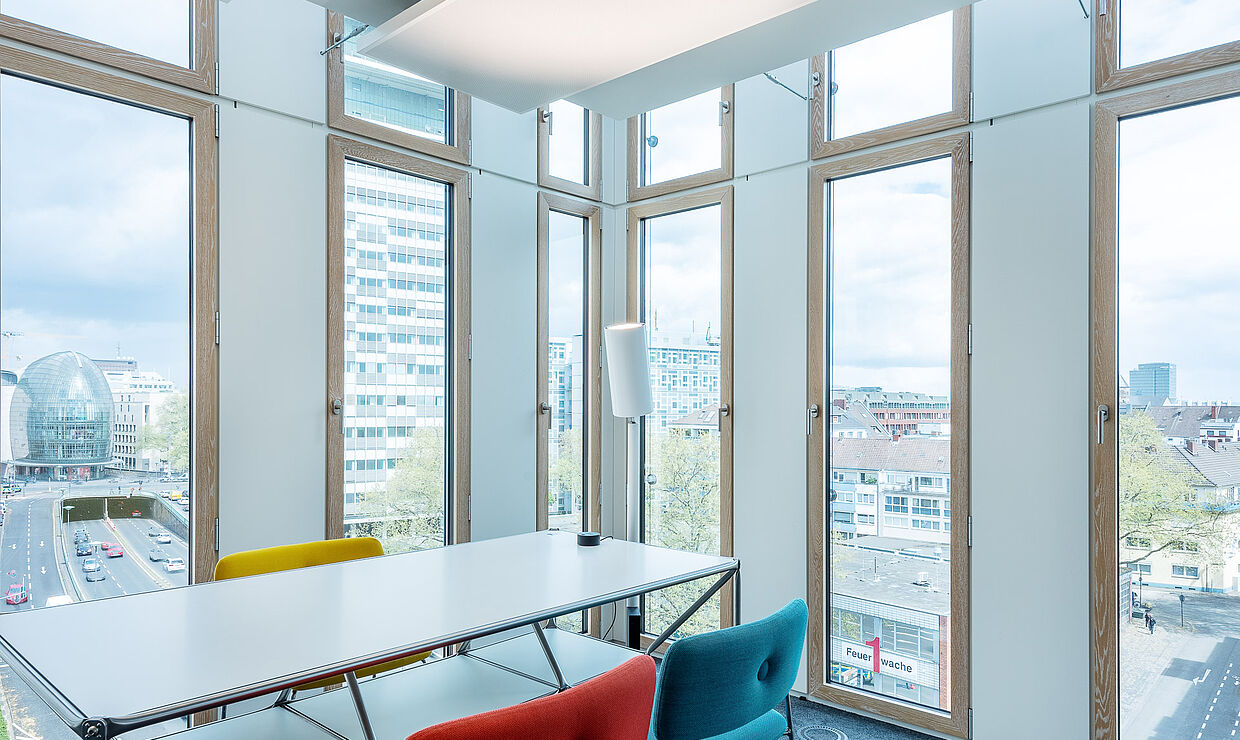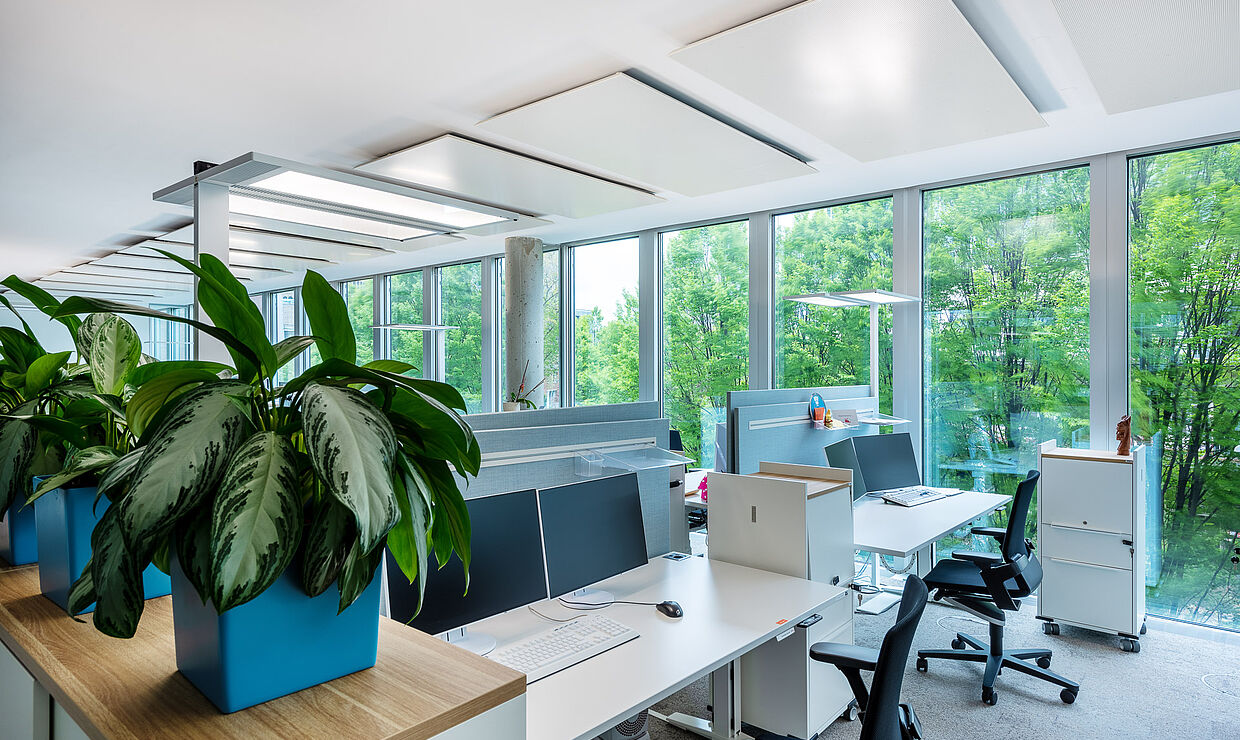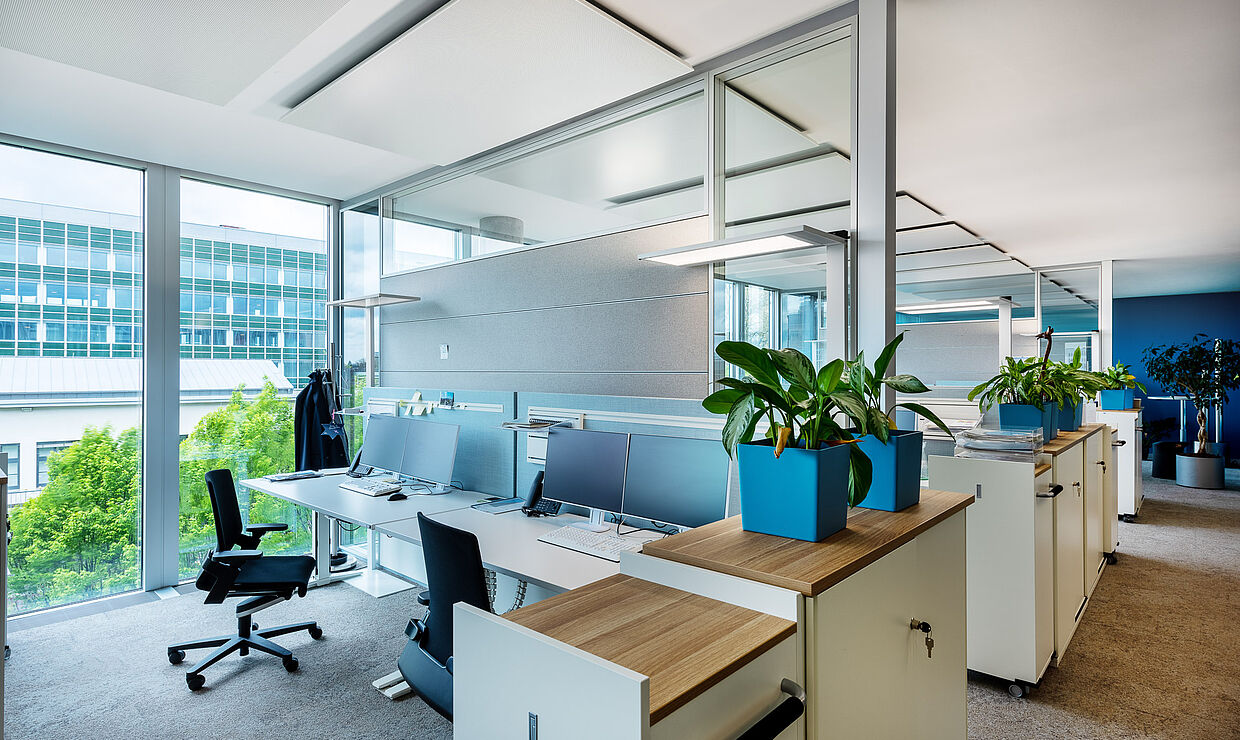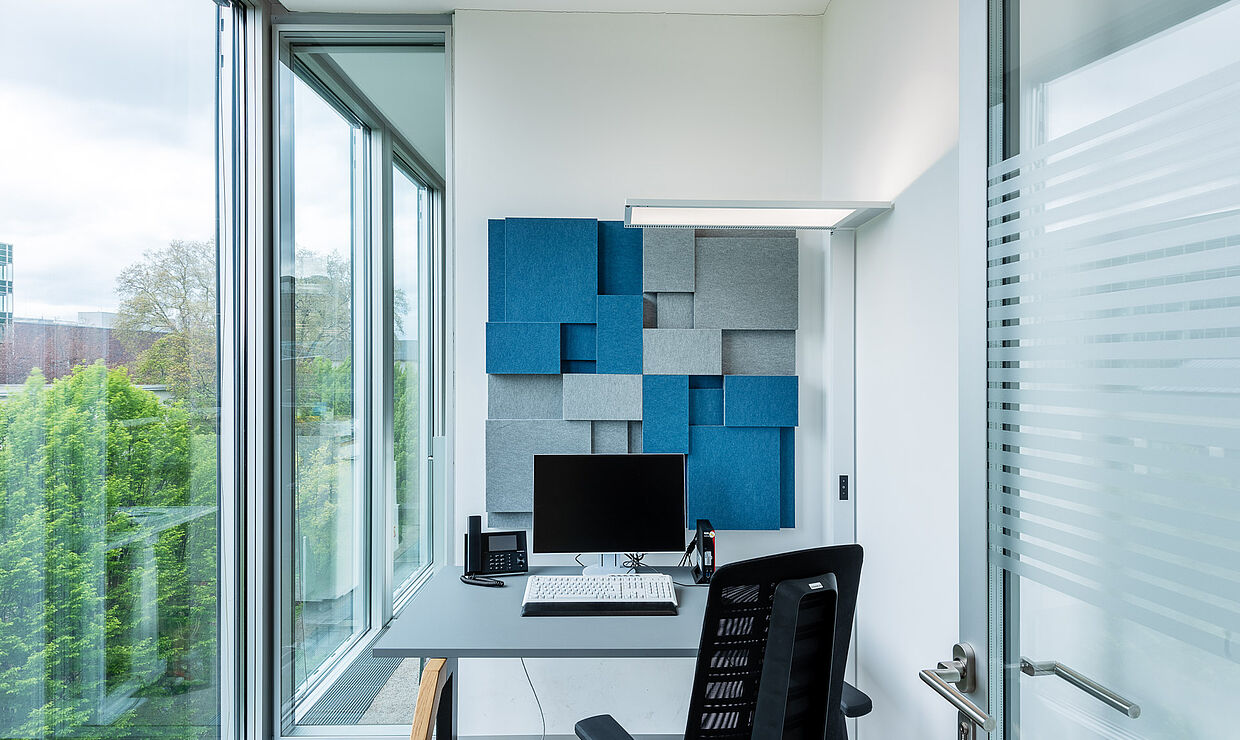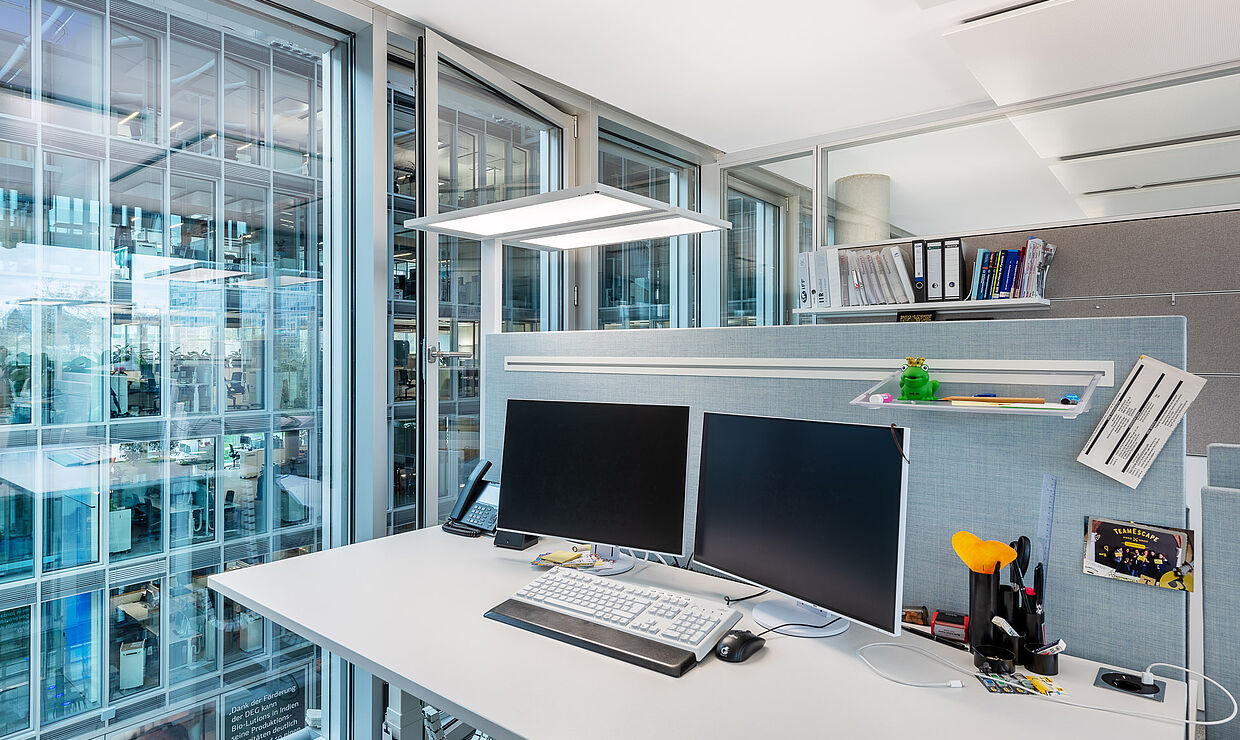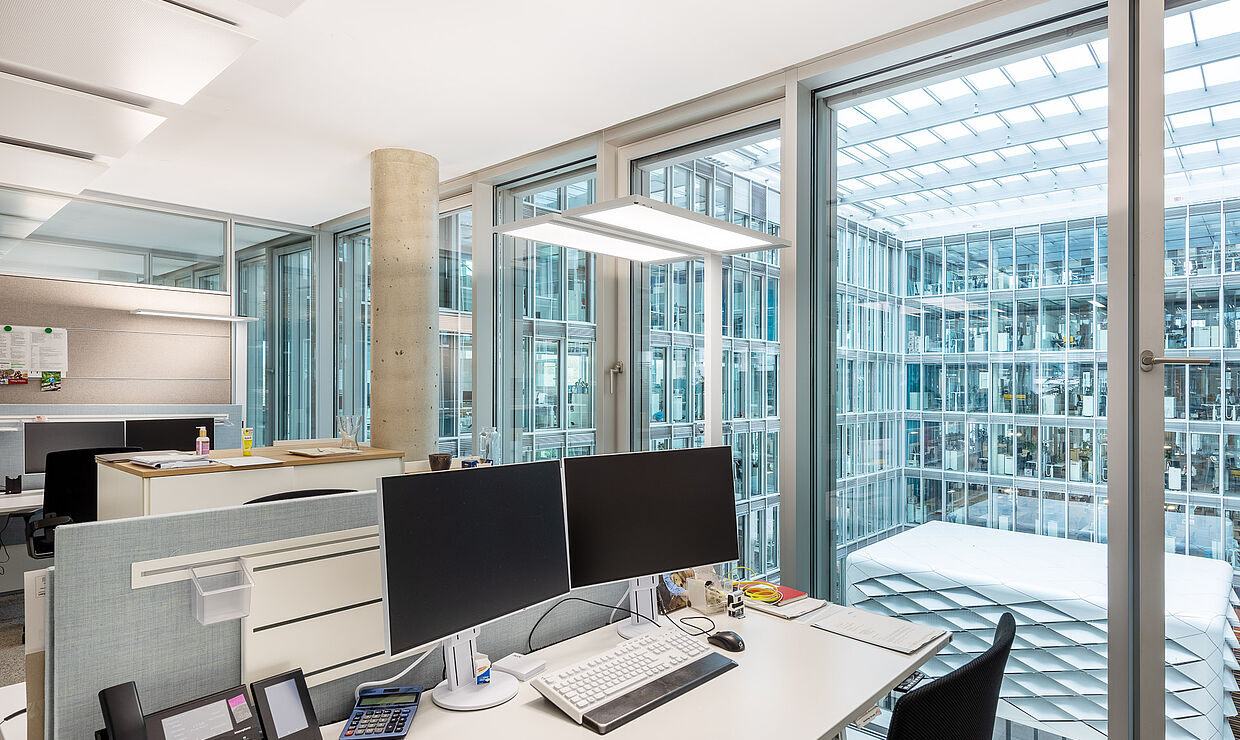 Campus DEG, Cologne, Germany
Ownership

DEG – Deutsche Investitions- und Entwicklungsgesellschaft mbH. Cologne

Architecture

Slapa Oberholz Pszczulny Architekten, Düsseldorf; Innenraumumbau: Christoph Dahm, Düsseldorf

Lighting design

Regent Lighting

Photography

© Regent Lighting
Mr Hamann, which reasons led to the new design?
Since we gave up external rented space, we had to increase the number of workplaces in the main building. The newly designed spaces should also support new, agile forms of work. These conditions could only be met with open structures. The main building now accommodates almost 600 workplaces and the new Agrippastrasse building around 130.

Are there any special structural or design features associated with the buildings?
The main building from 2008 is characterised by a clear and transparent architecture with continuous glass facades and a central atrium, which in its basic structure already accommodates the open-space approach mentioned. Through this architecture, even smaller areas always have a connection to the outside and the inside. The atrium, whose roof can be opened, provides the entire building with a lot of daylight.

What were your expectations of the lighting solution?
With the decision for an open-space concept, the decision was also made for a flexible lighting solution that can be used in a modular and adaptable way. Of course, the technology had to be state-of-the-art, i.e. the luminaires had to be dimmable and equipped with light and motion sensors as well as swarm intelligence (ALONEatWORK®). In terms of design, we wanted a rather restrained, neutral form.

Why did you choose Regent Lighting?
We wanted high product quality and certain functionalities combined with an appealing design. In this respect, the choice on the market was limited and Regent Lighting was quickly identified as one of the possible partners.

How did the decision for LIGHTPAD come about?
In the run-up to the refurbishment, there was a sampling with various products in which, in addition to the responsible departments, the employees were also able to participate. In the end, LIGHTPAD scored best in the sum of all evaluations for the criteria of function, design, quality and safety.

How satisfied are you with the cooperation with Regent Lighting?
The cooperation over the duration of the project of two and a half years was very pleasant, professional and, above all, always on schedule. Since we proceeded in stages, there was not just one delivery date, but eight. At each stage of the project, the people responsible from Regent Lighting were always on site, also in advance for coordination and afterwards for quality assurance. We very much appreciated this personal support.

How satisfied are the employees with the new lighting solution?
The lighting solution is now workspace-specific and, with the various setting options, maximally individual. Our employees are very satisfied. The ALONEatWORK® communication module is particularly appreciated.