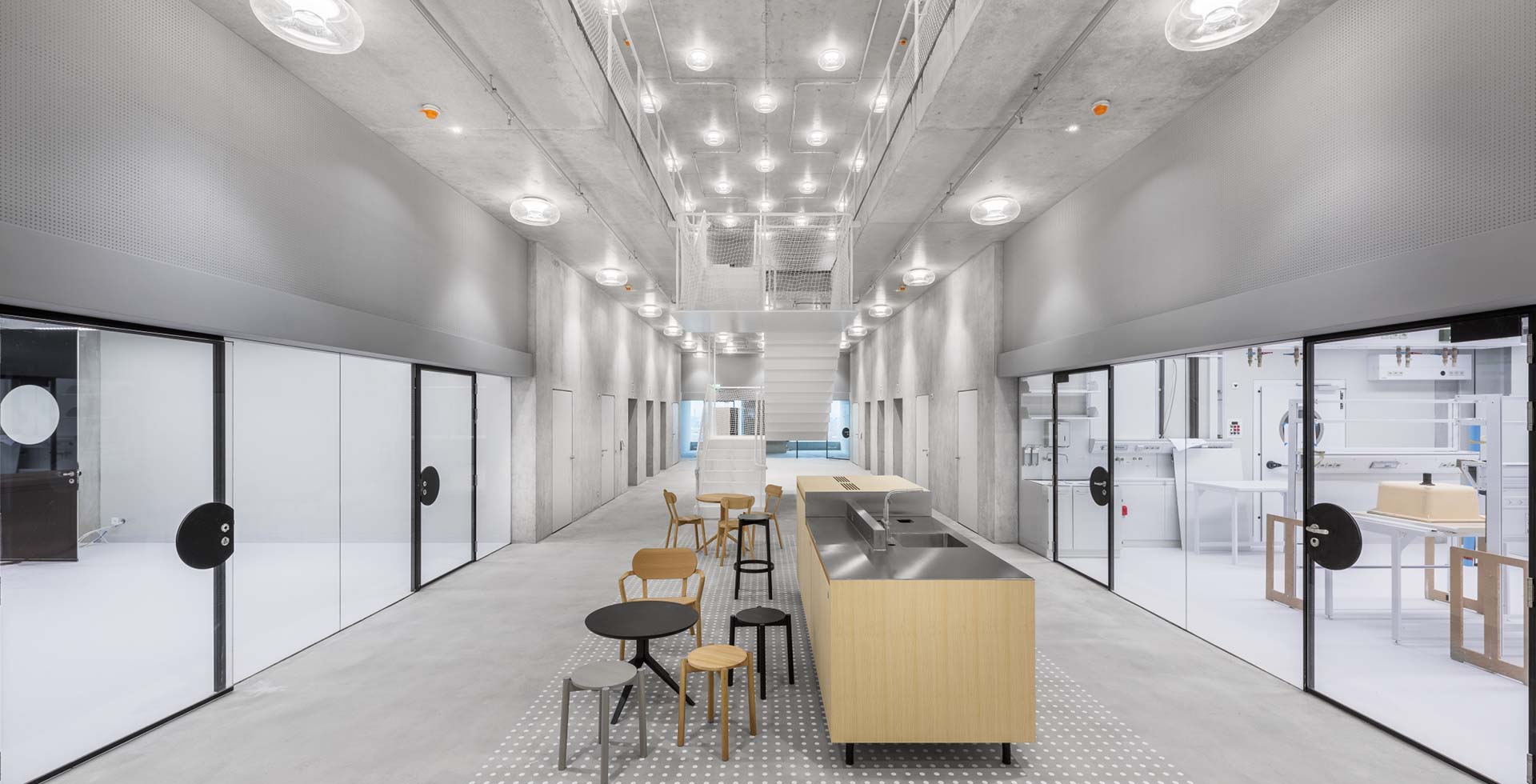 Regent Lighting Bespoke
You dream it and we will build it
Together with the experts of our bespoke team in their own innovation lab, products can be designed to order. From idea to engineering, they will supply with speed and a deep understanding of the customer's needs and requirements. You dream it and they will build it. Whether it's someone's vision, someone's floorplan or someone's desk space, we have a product which will enhance any area. At Regent Lighting, everything we do helps people see their world in a better light.
Leading the way for over a century
In our bespoke team, 20 competent experts work tirelessly on the development of individualised special luminaires. Regent Lighting offers decades of experience and well-founded know-how in the planning and production of simple to highly complex bespoke products. We are always there to support your project and guarantee the best possible support through a contact person dedicated to your queries. Regent Lighting has excellent and comprehensive internal resources: we handle every step from conception and manufacturing to production or international shipping on our premises, which are also home to the independent and accredited Regent Lighting test lab. This gives us full control of all delivery dates and costs, while always guaranteeing impeccable Regent Lighting quality.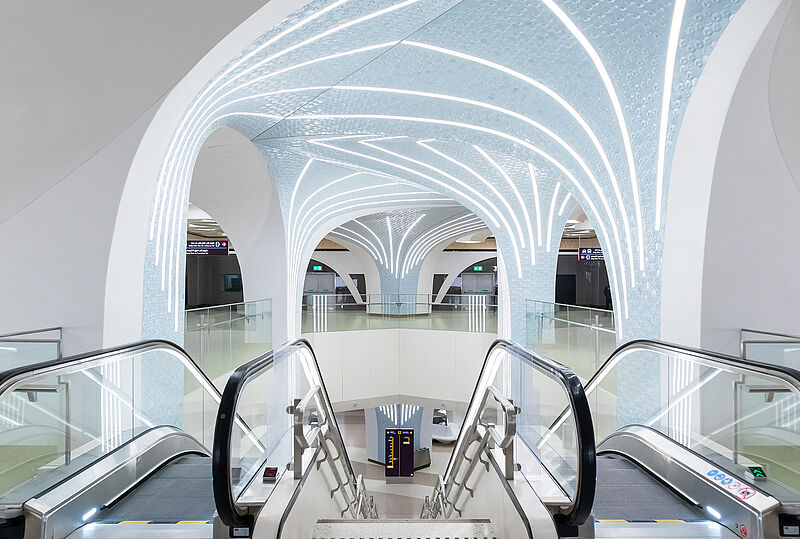 A bespoke illumination for Qatar Railways in Doha
The people behind the idea
Experts from our design department are involved in the project management right from the start. Any challenges in the execution of the project are thus identified and analysed at an early stage and can be optimally resolved.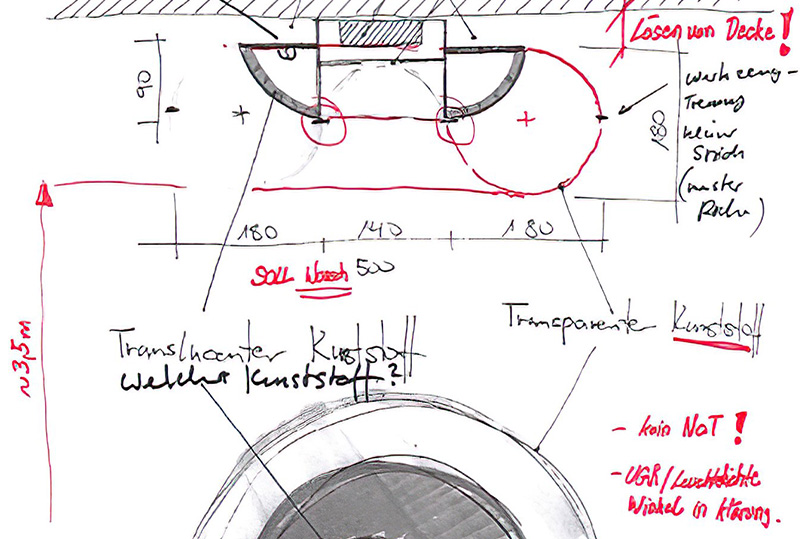 From idea to sketch, from sketch to product, from person to person.
You have the vision, we have the skills
Our Regent Lighting test lab and the design team evaluate possible technological implementations of your visions and ideas. These people support the bespoke team in developing the best solutions and concepts for your individual project.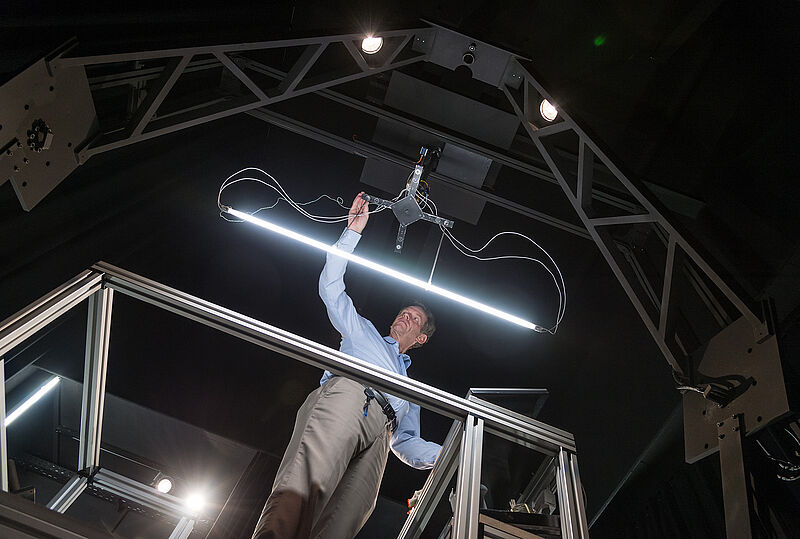 All luminaires are tested in the accredited Regent Lighting test lab according to applicable standards.
Watch your idea come to light
At Regent Lighting, the entire project is implemented in-house. Our experienced and dynamic experts draw on the comprehensive know-how from numerous other projects and accompany you from the first samples to the presentation of the luminaires in our mock-up room, before the project has even started.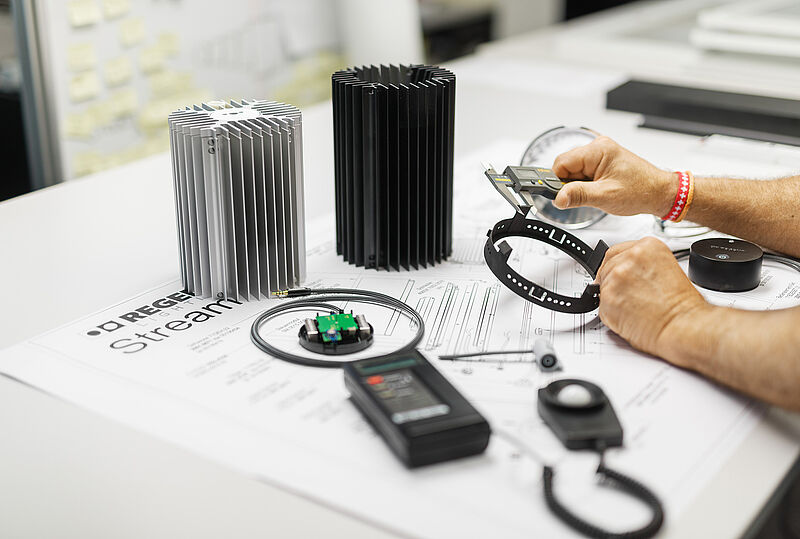 We put a lot of handicraft into our bespoke products.