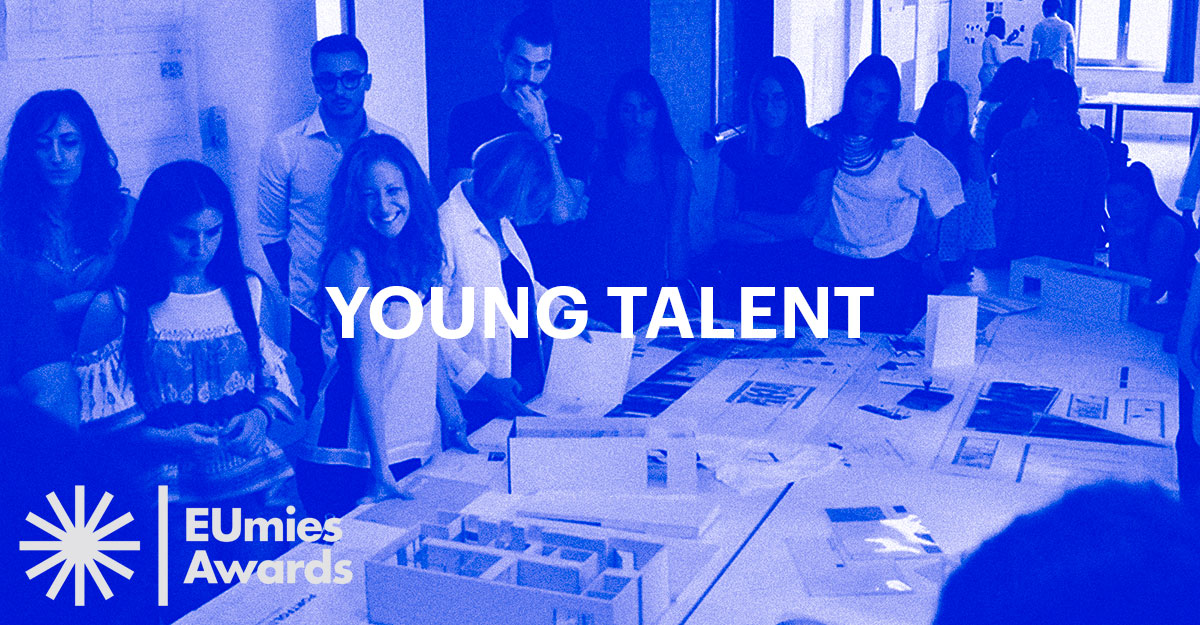 EUmies Awards | Young Talent Architecture Award
Regent Lighting fördert junge Architekturstudenten
Architecture is an expression of social development and points the way for the design of future living spaces. This is precisely why Regent Lighting, whose aim is to improve and enhance people's working and living spaces, supports young architects, urban planners and landscape architects with its sponsorship of the "EUmies Awards | Young Talent 2023".
The Young Talent category of the EUmies Awards aims to promote the talents of architects, urban planners and landscape architects who have just graduated and will be responsible for transforming our environment in the future. It was born out of an interest in the early stages of these students' development and a desire to support their talent as they enter the professional world. By bringing together the most talented graduates and the best architecture firms and institutions, the winners of the EUmies Awards | Young Talent have the opportunity to find comprehensive strategies that promote synergies and complementarities with the companies and institutions of their interest.
The EUmies Awards Young Talent 2023 will be enriched by a parallel prize, the Young Talent Open, open to schools from the African continent and members of the Council of Europe that are not part of Creative Europe.
EUMies Awards | Young Talent – Winner Projects 2023
The award is presented in partnership with the European Association for Architectural Education (EAAE) and the Architects' Council of Europe (ACE-CAE). World Architects is a founding partner and the European Cultural Center is a partner in Venice. The prize is sponsored by Jung, Jansen and Regent Lighting. It is also supported by USM.
The YTAA brings together the most talented young architects with some of the best architecture firms and institutions in Europe. This gives the winners the opportunity to discover synergies or complementarities in exchange with them and perhaps even develop joint strategies.