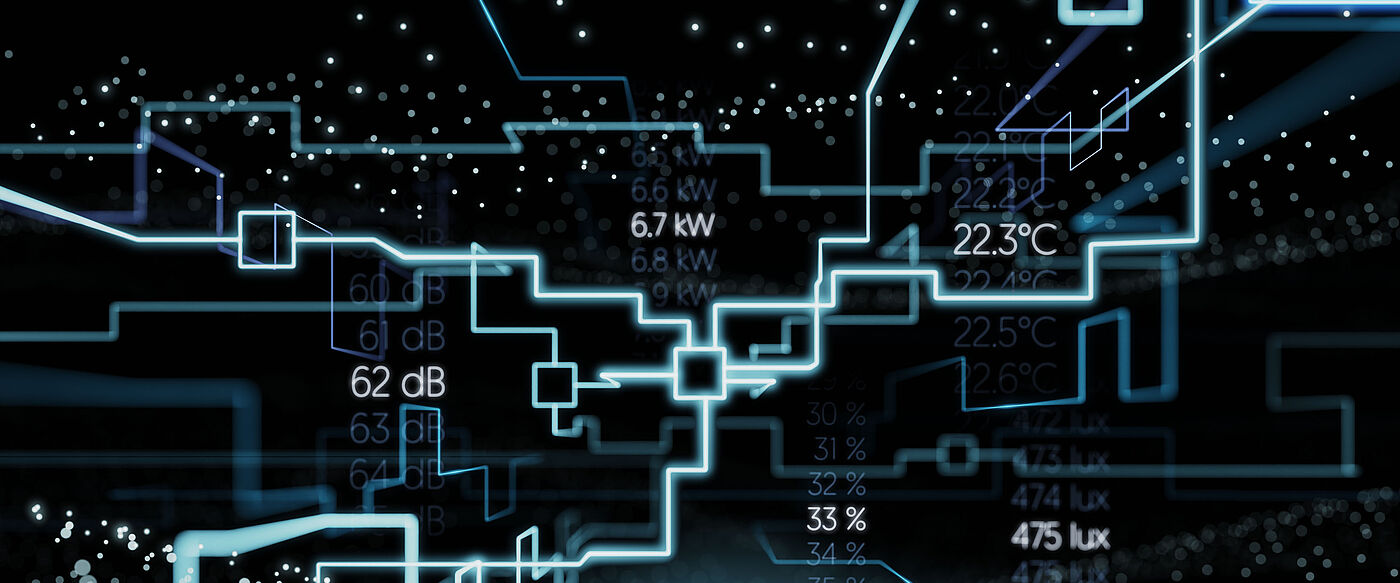 Connected Lighting
Overview
Connected Lighting
People light our future
For over a century, innovation and intuition has guided our designs. So we are constantly exploring the horizons of lighting. And discovering the 'possible'. We now make a range of connected lighting solutions designed for the Smart Buildings of the 21st Century. They don't just illuminate beautifully, they can talk to us and tell us what we need to know. Just like our customers do.
MyData Analysis
Turning Smart Lighting into reality
Digitisation offers a wealth of new possibilities. Our smart luminaires, which do more than illuminate, are part of it. With MyData Analysis, light now becomes an infrastructure for IoT.