Connected Lighting
MyData Analysis
Smart Building with MyData Analysis
With MyData Analysis, we use the lighting infrastructure as a source of data: our smart building system offers new possibilities for building management and helps to optimise space utilisation and operating costs in your company. The data is collected via sensors integrated into the luminaires and evaluated via an application. With this valuable information, you can optimise various processes and achieve time and cost savings in the long term. The features at a glance:
My Analytics
Valuable building parameters on a personalised dashboard serve as a basis for decisions on optimising, expanding or reducing your corporate space.
Occupancy data per building, floor and room
Analysis and optimisation of space utilisation
Analysis and optimisation of cleaning needs
Number of people in certain zones (e.g. conference rooms, canteen)
Indoor climate data (temperature, air quality, relative humidity, noise level, brightness)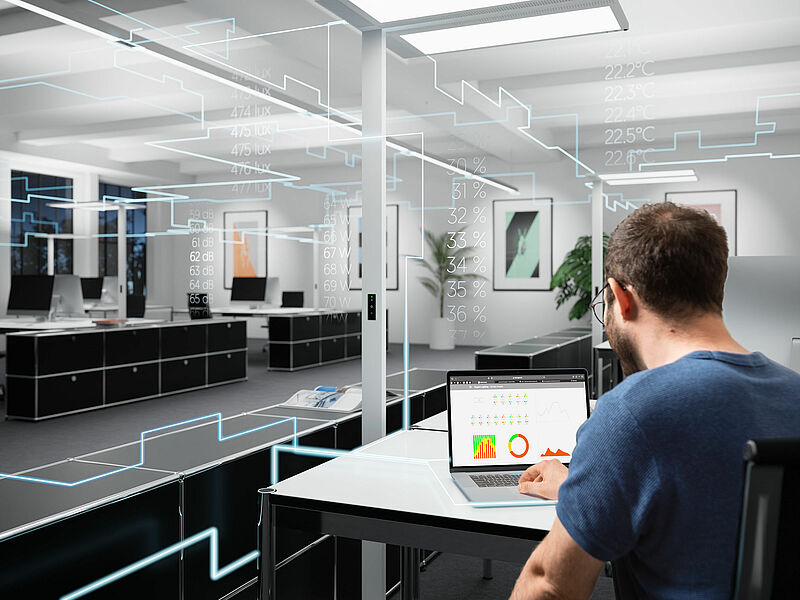 Find My Place
Employees can use the app to quickly and easily find an available workspace.
Live overview of occupied, free and reserved workspaces per building and floor for mobile and desktop devices as well as signage screens
Time saving in the search for a workspace
Increase of your employees' well-being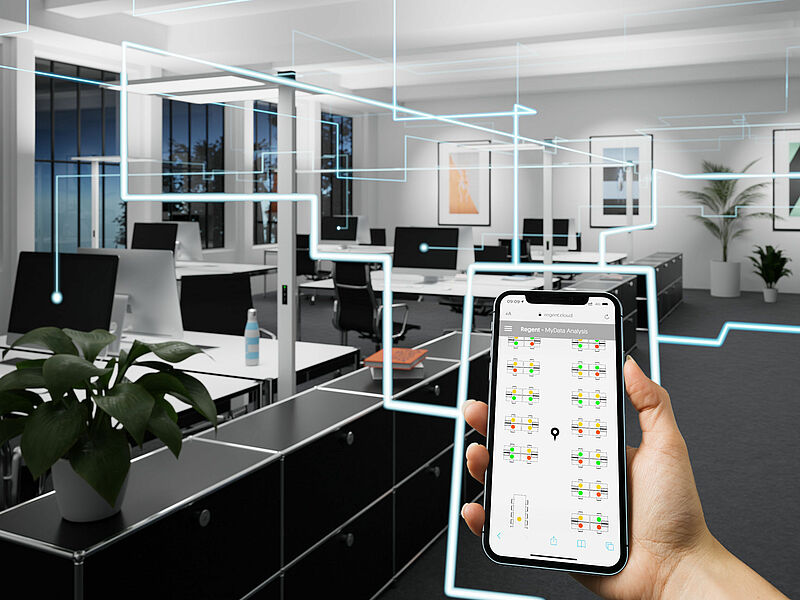 Smart Cleaning
The luminaires show the cleaning staff which workspaces are to be cleaned.
Allows cleaning staff to be scheduled as needed
Reduction of cleaning costs from day 1
Intuitive guidance of the cleaning staff through direct control of the luminaires and indication of the workspaces to be cleaned ("cleaning scene")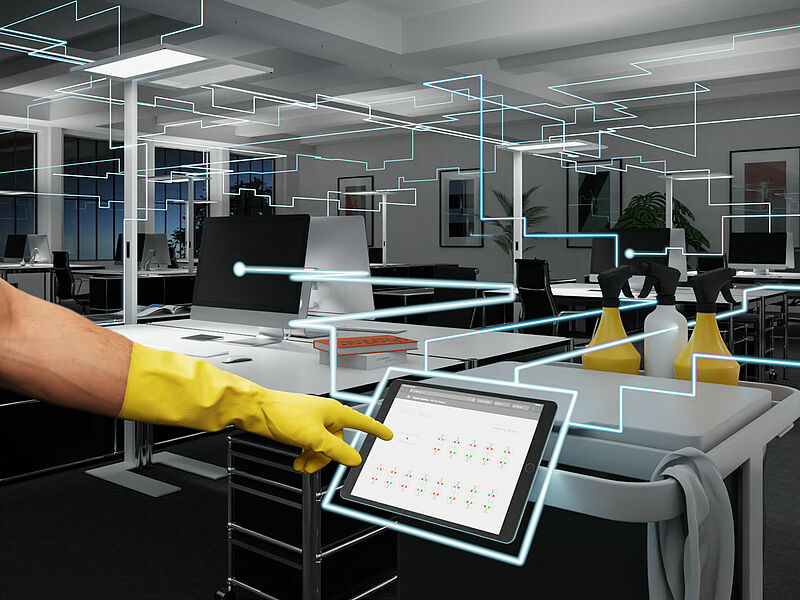 Our service
We always treat projects as partnerships and are happy to accompany you personally every step of the way. Our experienced and competent team knows that every project is unique and is happy to develop a solution with customised features to meet your needs.
We identify the most suitable solution for your project, install the necessary hardware and software and help you set up your personal dashboard
We are always at your disposal if you want to adapt or expand your flexible solution
We offer continuous support by means of software updates and are happy to assist with any questions at any time

Our Connected Lighting team is looking forward to a future-orientated and exciting collaboration. Contact us today!
Siemens Campus Erlangen
Erlangen, Germany
On an area larger than 75 football fields, Siemens combines innovation, sustainability and digitalisation and relies on our IoT solution "MyData Analysis"
The campus in Erlangen is the largest smart building project in Europe to date and accommodates more than 5400 workplaces
Ownership: Siemens Real Estate, Munich
Architecture: KSP ENGEL GmbH, Frankfurt am Main
Products: MyData Analysis with Lightpad Office