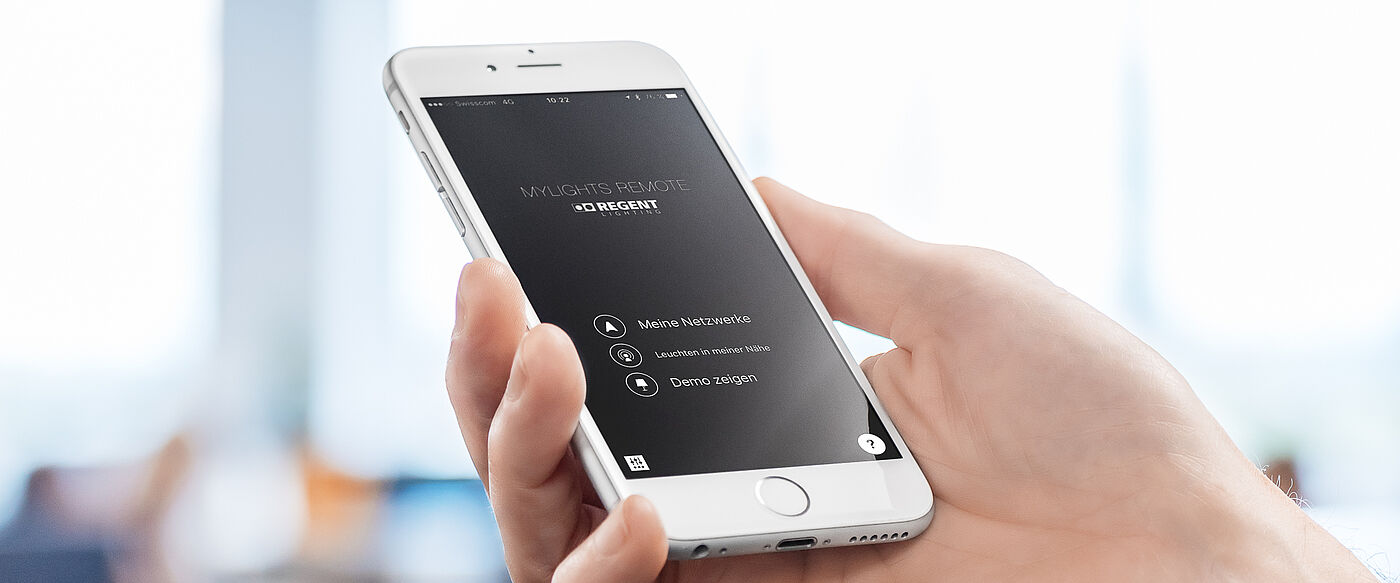 Connected Lighting
MyLights Remote Casambi
Intelligent control made easy.
Thanks to the wireless module and an app MyLights Remote Casambi enables you to control or dim the lighting, or create the atmosphere required, using your smartphone or tablet. All completely intuitively. The luminaires connect with one another automatically via Bluetooth – very straight forward and without the need for additional wiring.
Light control MyLights Remote Casambi
With MyLights Switch, a wireless switch is also available. Configured via the app, it enables simple control of luminaires or groups of luminaires.