"Child's play."
Lighting underscores the organic spatial concept in a French school.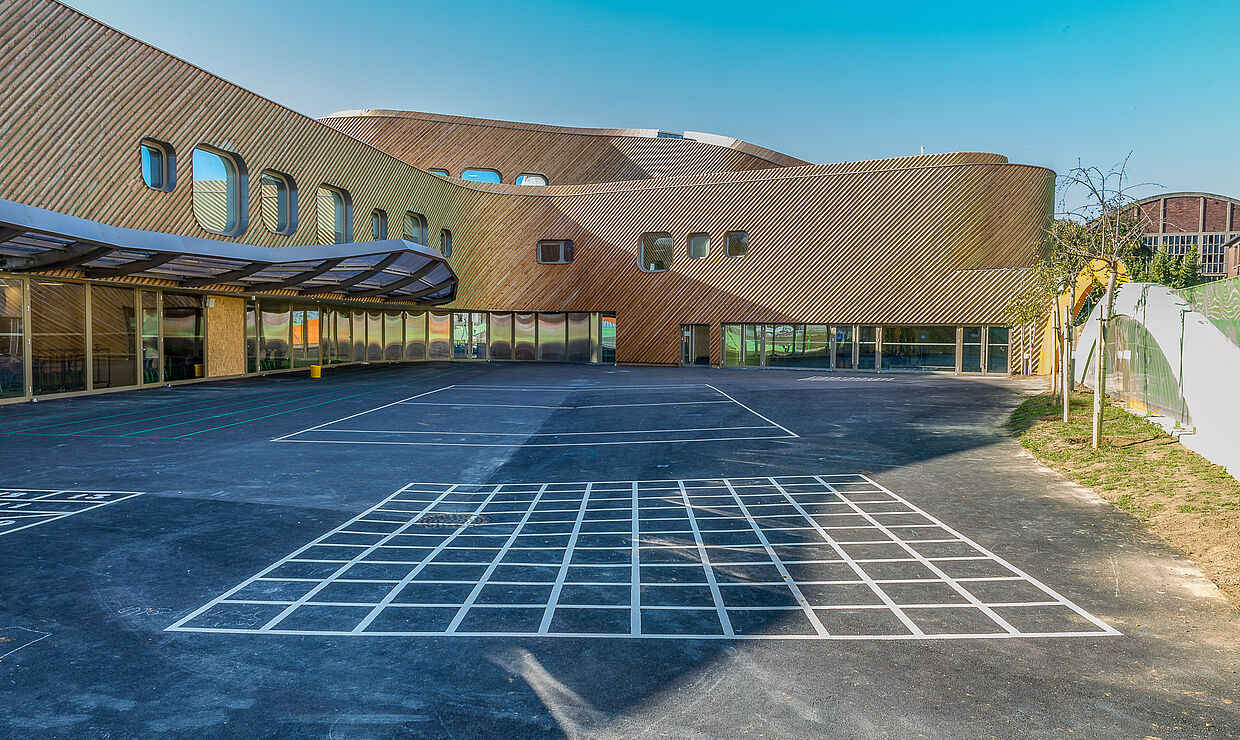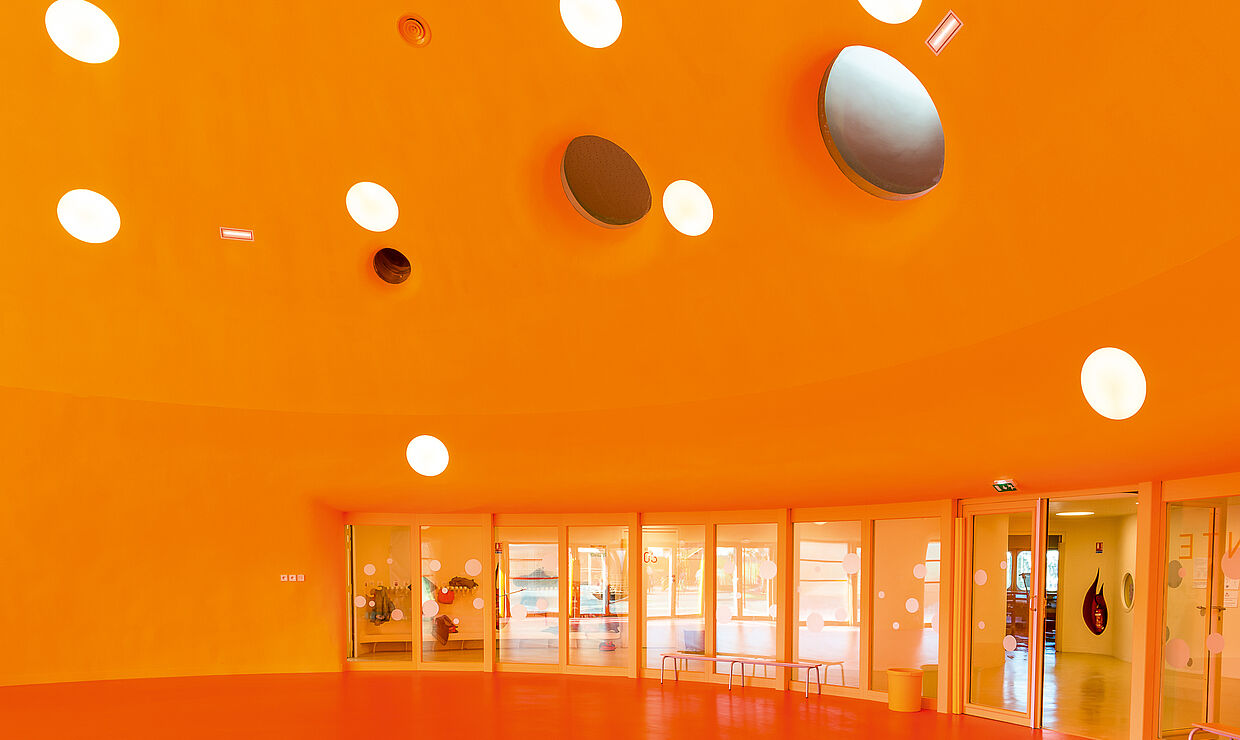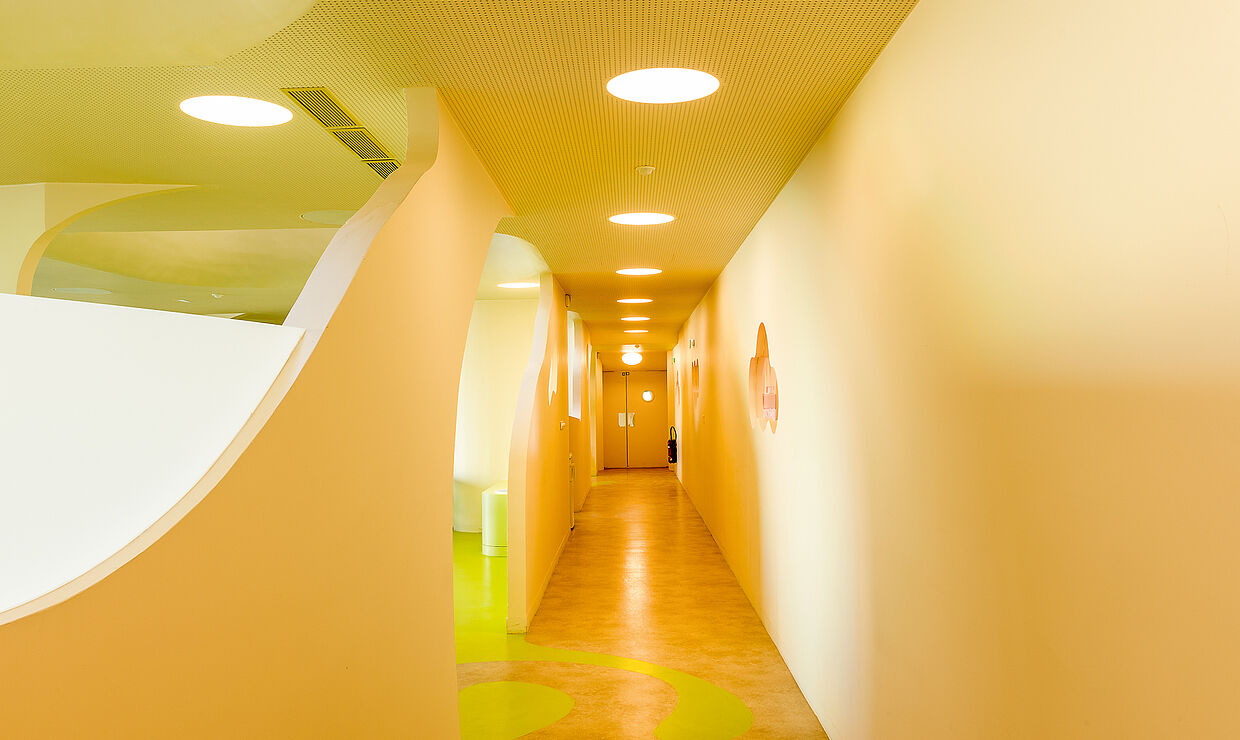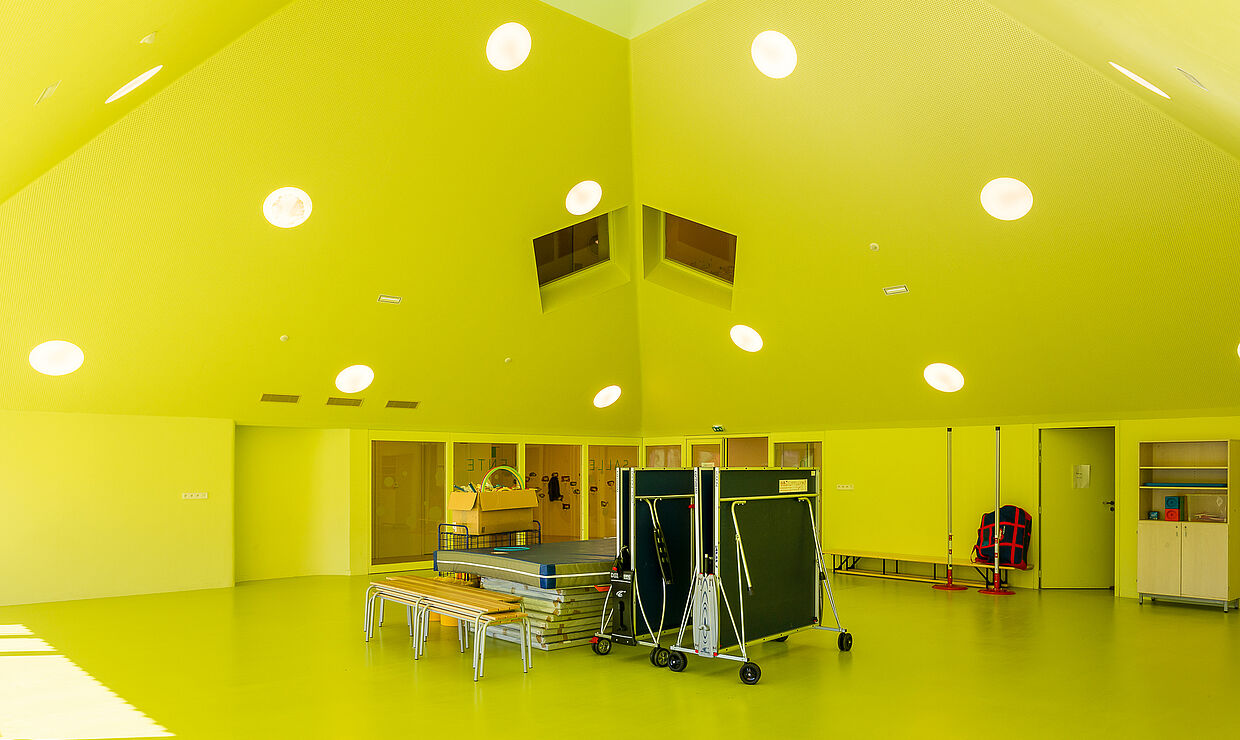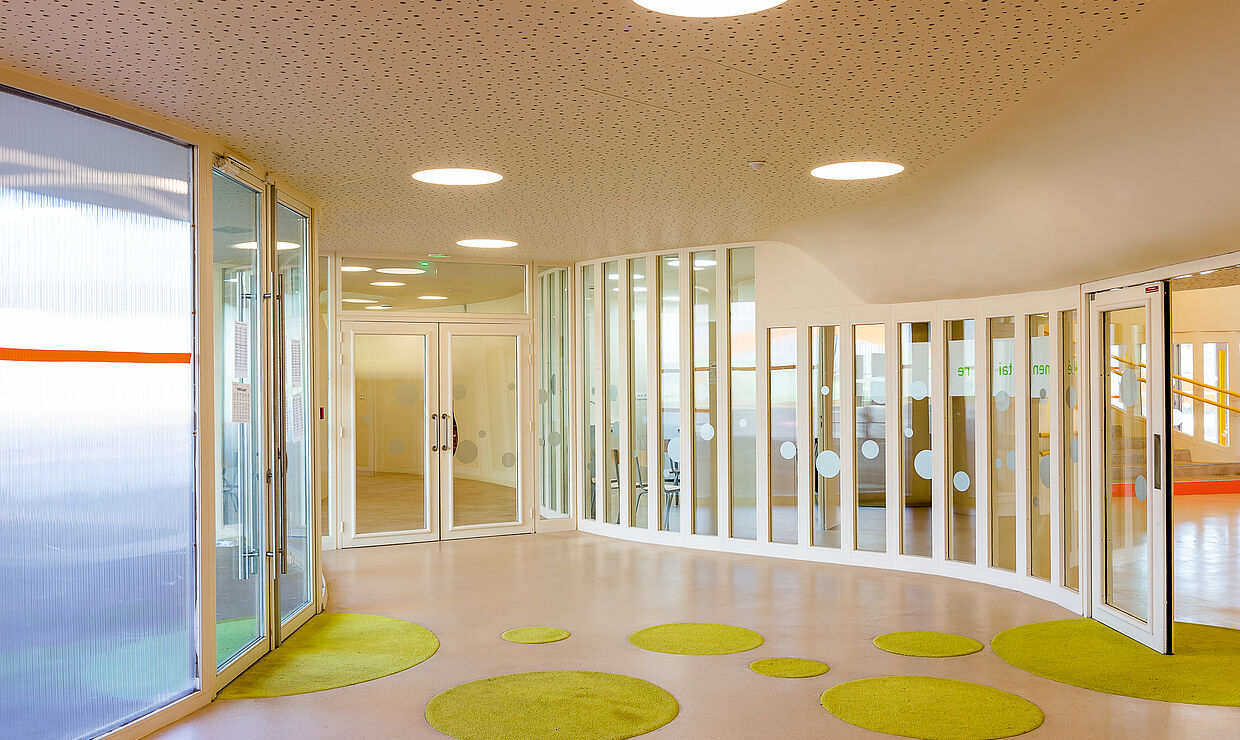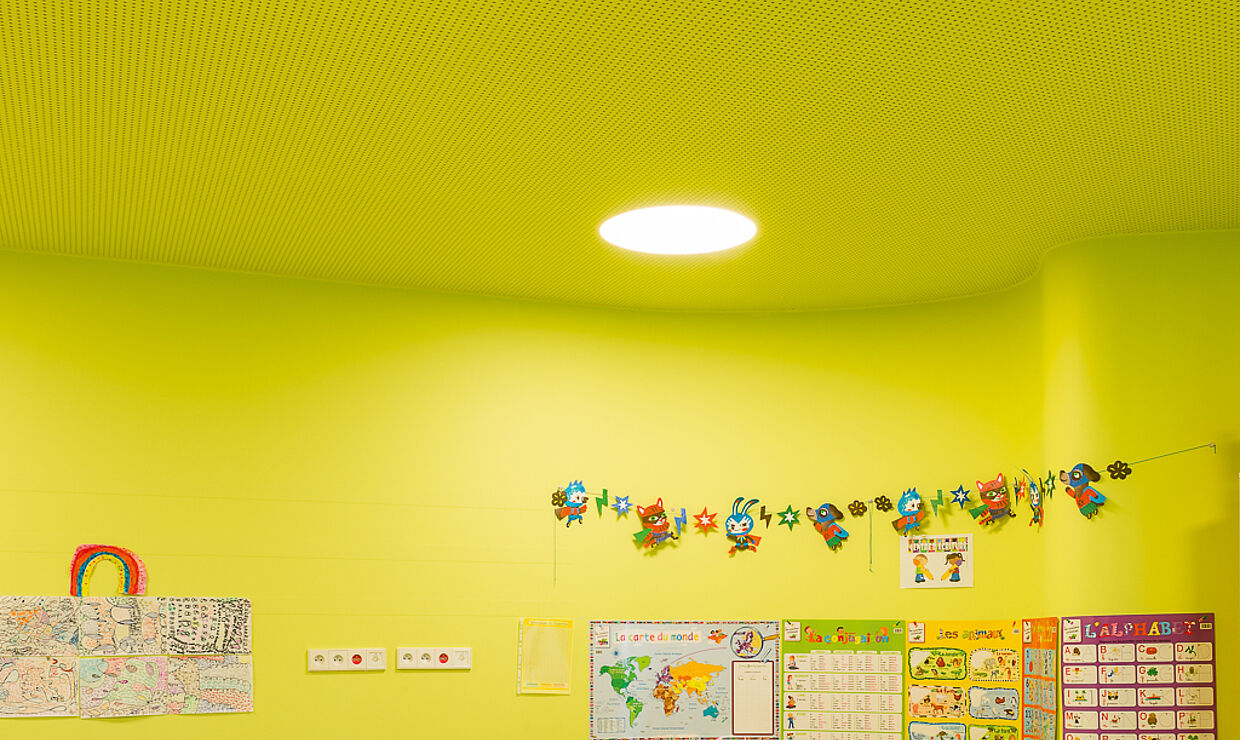 Groupe Scolaire Trezel, Saint-Denis, France
Client

The municipality of Saint-Denis

Architects

Paul Le Quernec

Fotograf

© Alexandre Martin
The architect responsible for the school complex in Saint-Denis was faced with the classic challenge inherent to all public projects: designing spaces for a wide variety of functions and combining and housing them under one roof. The kindergarten and primary school areas were based on an overall organic concept. Despite the complexity involved in realising this, the goal was to achieve an air of simplicity. As architect Paul Le Quernec put it: the users were to experience the facility as if it were "child's play".

Each of the spaces contained in the approximately 4500 square metre floor plan was to find its own natural niche, and the boundaries between the spaces also to serve as links. The pre-school area features flowing, round forms, which make for a playful ambience coupled with a feeling of security. In contrast, the primary school features a strictly rectangular formal language – in line with the rational transfer of knowledge that takes place there.

The complexity of the project called for a simple and adaptable luminaire solution which would lend itself to the overall design concept. The Solo range supports this intention given that it comprises many different versions and can be surface-mounted or recessed in concrete or plaster ceilings. Visually speaking, the individually designed spaces therefore receive a key unifying element based on the round form of the Solo luminaires.

The architect attached great importance to incorporating natural daylight in all spaces – via extensively glazed facades and by constructing the ceilings accordingly. To support this idea, in specific spaces the lighting concept incorporated luminaires that allow colour temperature and illuminance to be adapted to align with daylight conditions. In such cases Solo LED luminaires equipped with "Tunable White" were applied together with a lighting control system.