Unique design language.
Custom solution for the Kö-Bogen – an architectural masterpiece in Düsseldorf.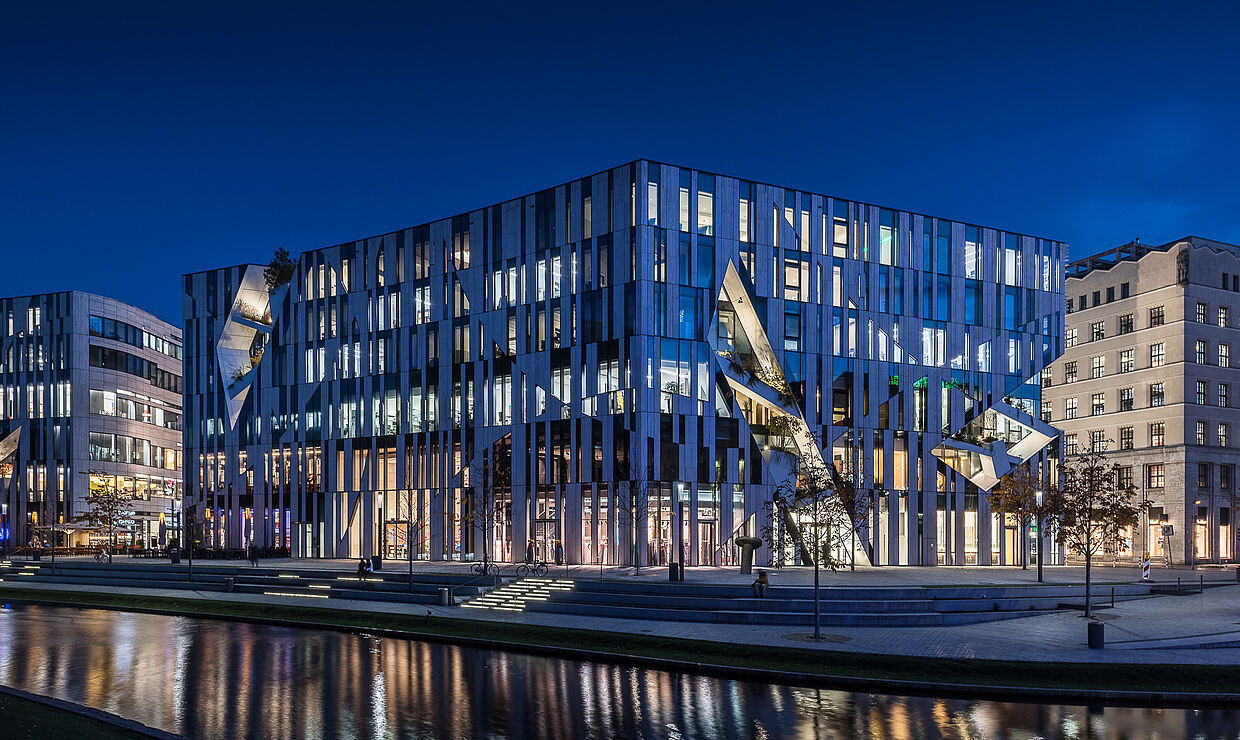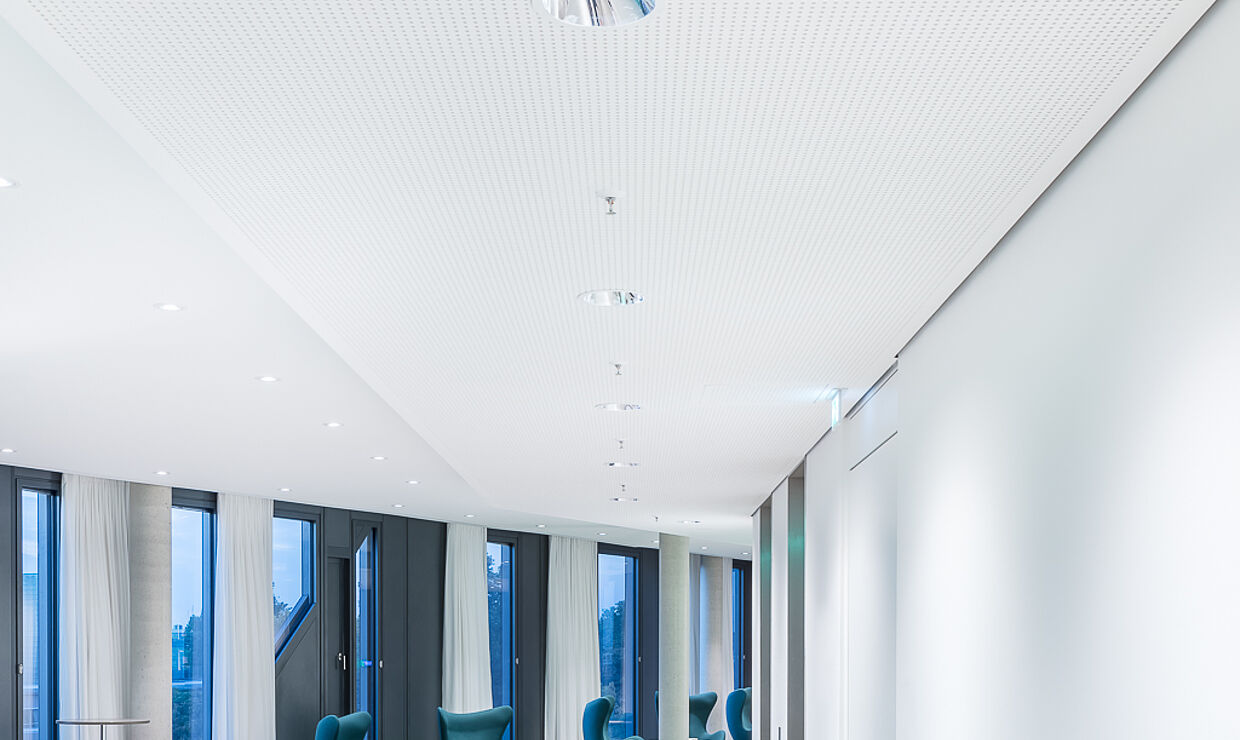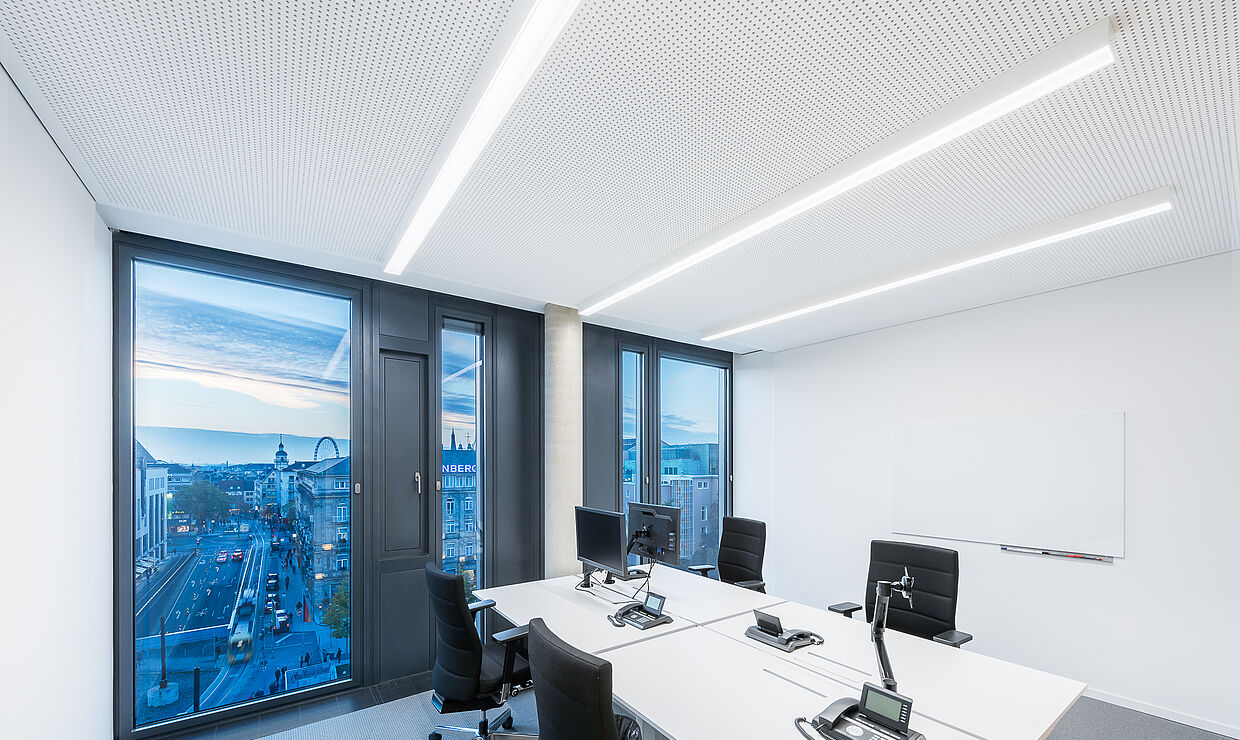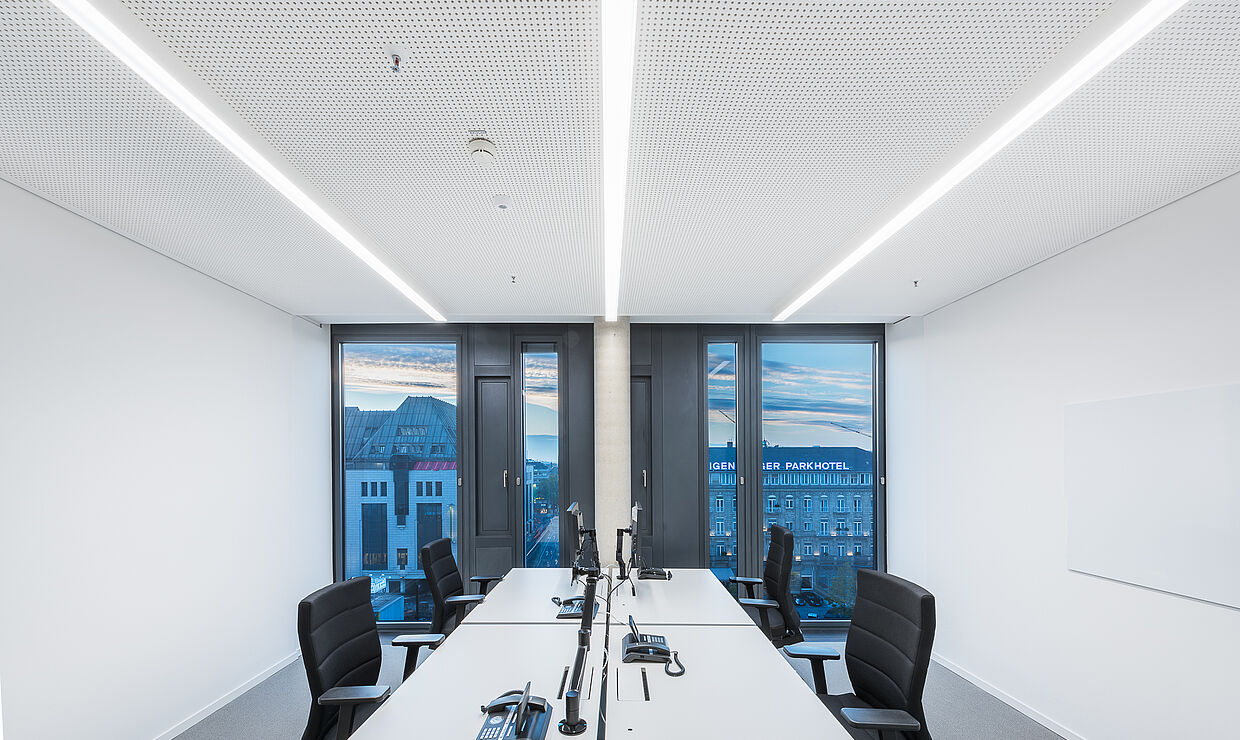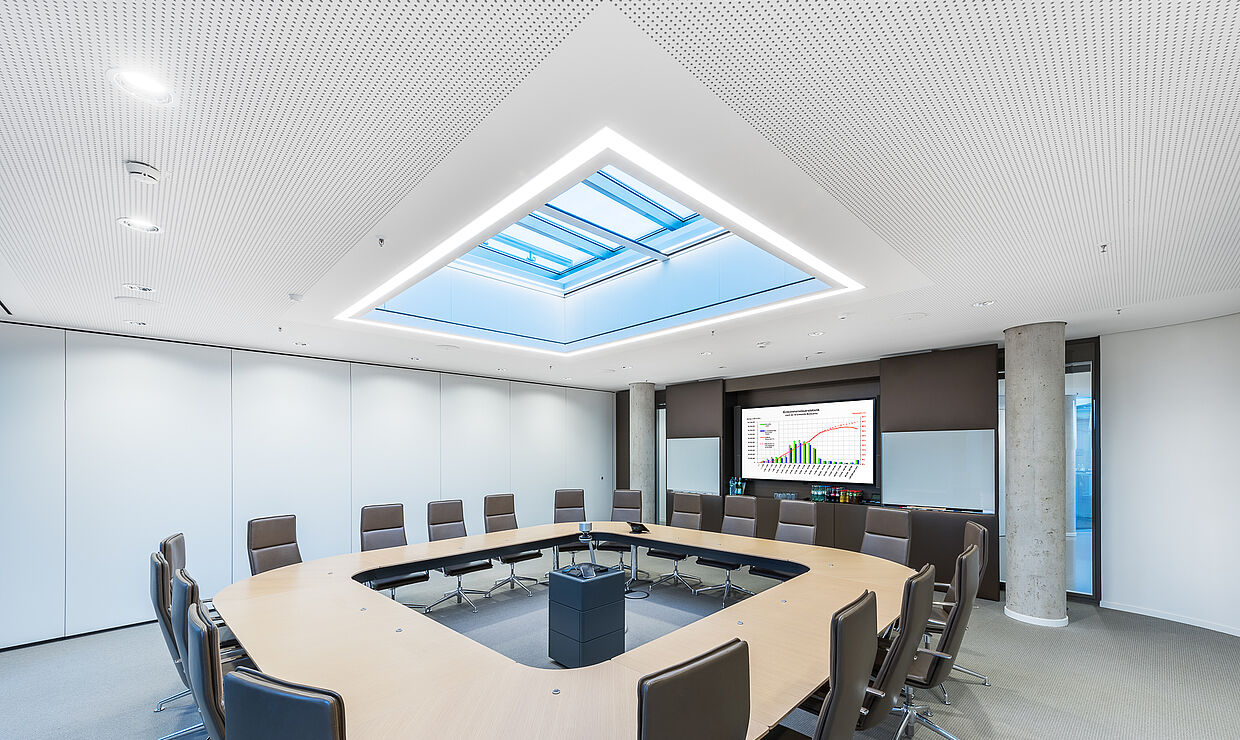 Kö-Bogen, Düsseldorf, Germany
Ownership

die developer Projektentwicklung GmbH, Düsseldorf

Architecture

Studio Libeskind New York | interior design: two_space + product, Claudia de Bruyn

Lighting design

Rhein Licht, Düsseldorf
With his design for the Kö-Bogen (King's Bow) at the northern end of the Königsallee Boulevard in Düsseldorf star architect Daniel Libeskind has created a dynamic new attraction in the city. The large-scale office and retail complex in downtown Düsseldorf houses flagship stores of top international brands, restaurants and cafés, and a variety of office spaces.

The largest commercial space covers an area of 7000 square metres. The spaces were to feature a unique design language and be functionally flexible. When it came to designing the lighting to align with this brief a custom solution was required to meet the client's high expectations. Given the unusual floor plan, the challenge lay in providing lighting for the different sized and shaped office spaces which was compliant with the standards and as efficient as possible, while taking into con­sideration the image of the building in the cityscape, especially after dark.

Since it was not possible to apply recessed ceiling luminaires given the heating and cooling systems integrated into the ceilings, another solution had to be found: an ultra-flat surface-mounted profile painted in the same colour as the ceiling. This was realised using the Channel Office C-LED luminaire. The wave-like design of the façade and the lines of light arranged diagonally across the façade at an angle of 90° meant that the row lighting sections needed to be supplied in nine different lengths. These are repeated on all floors and in all spaces as a hallmark of the design. Regent supplied the profiles ready for mounting: cut to length, painted, and equipped with end caps. Special areas received Tekla LED downlights.