A highlight for gourmets.
Shop design and lighting concept for Globus Delicatessa in Zurich.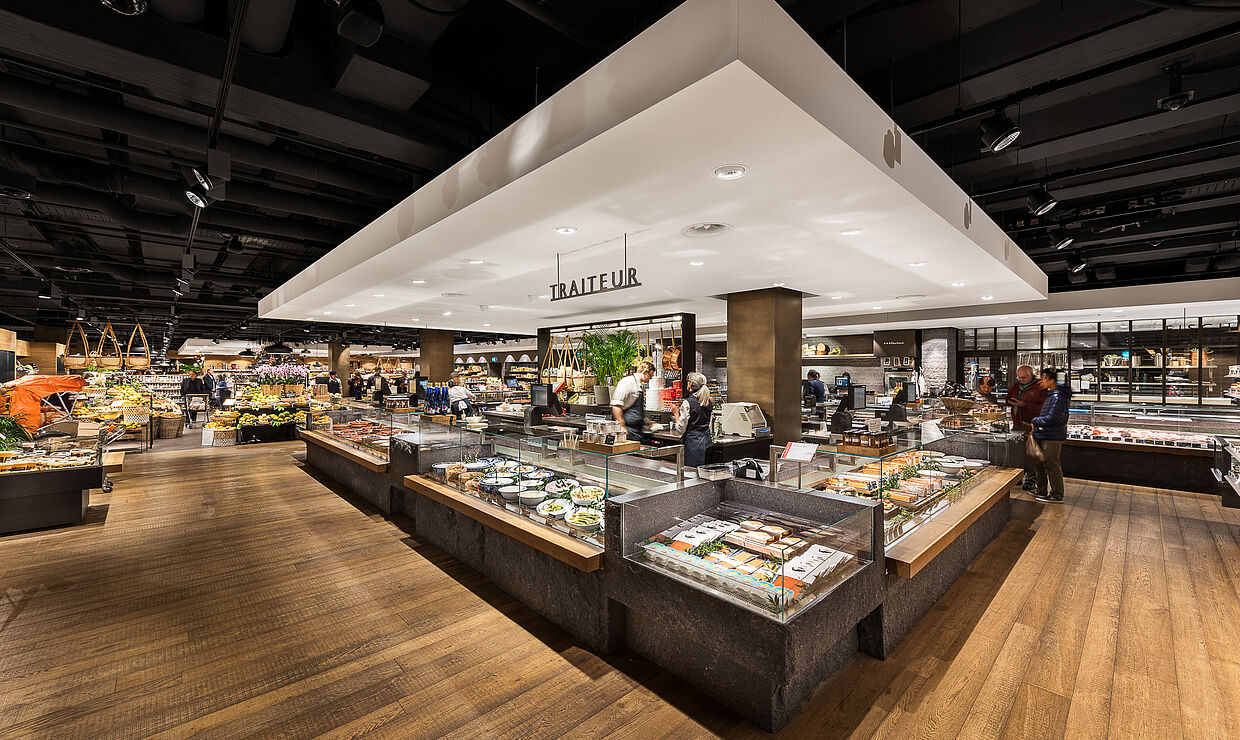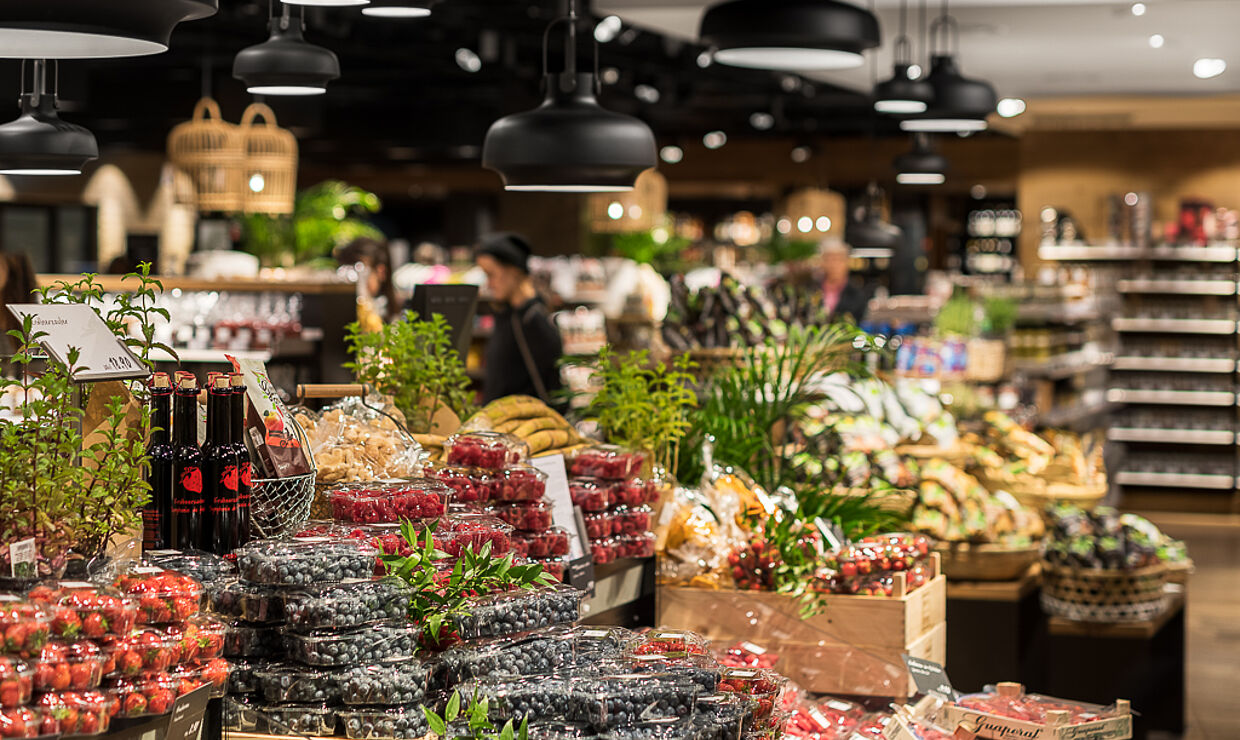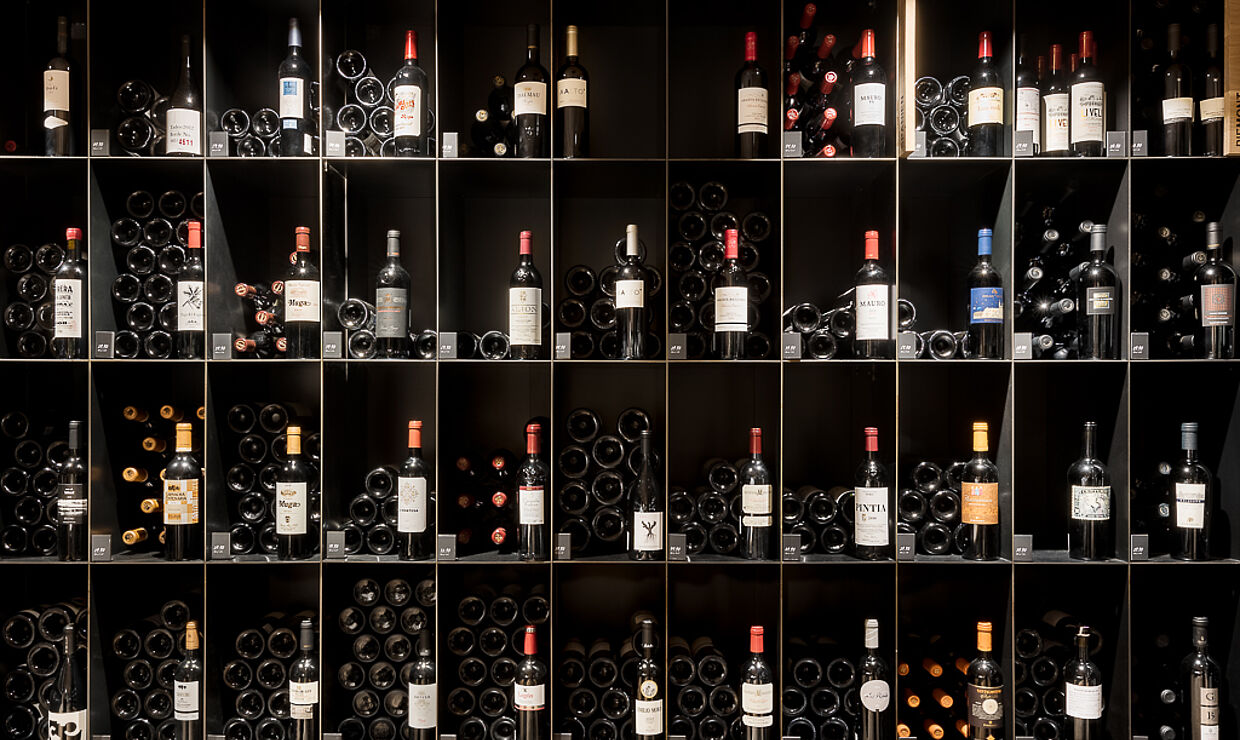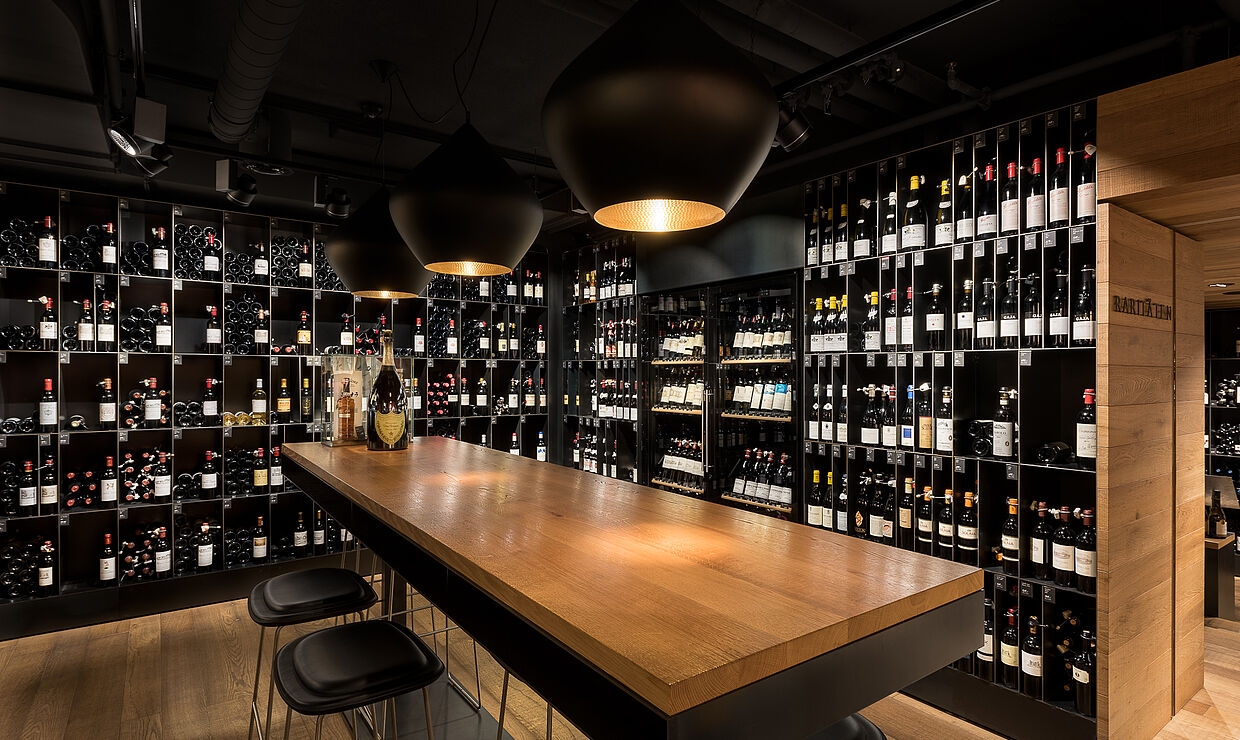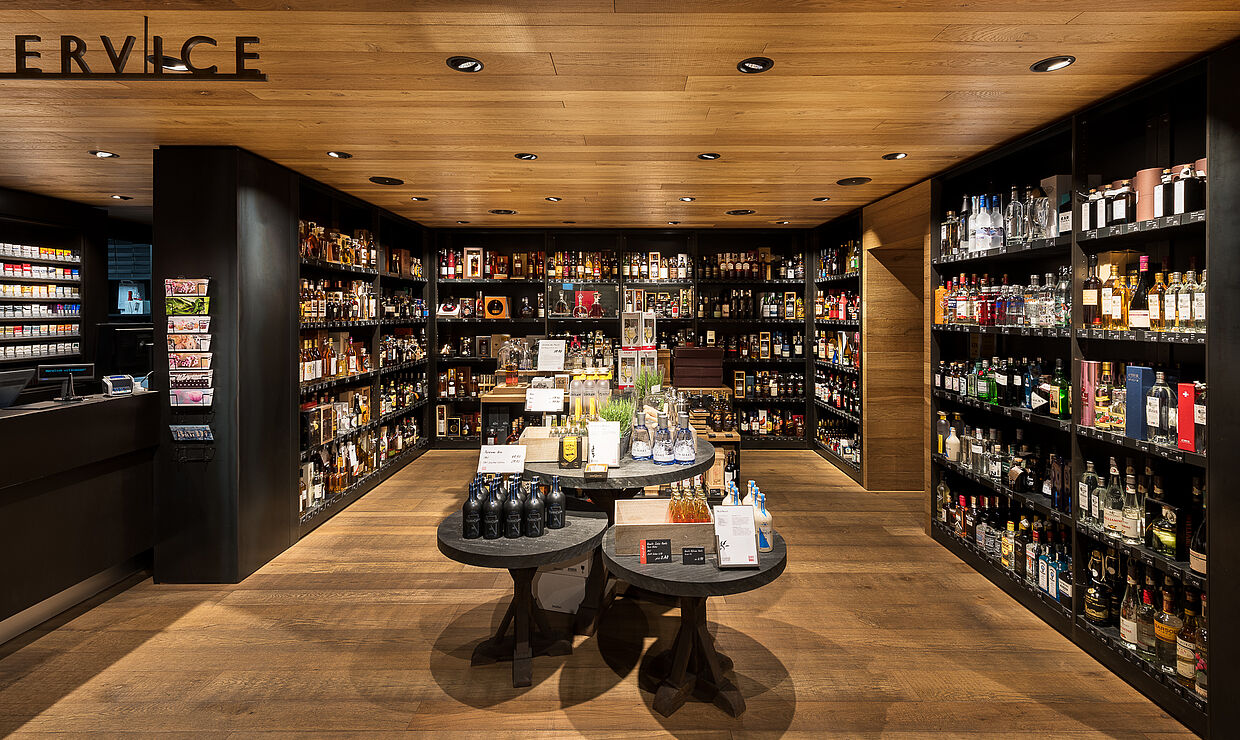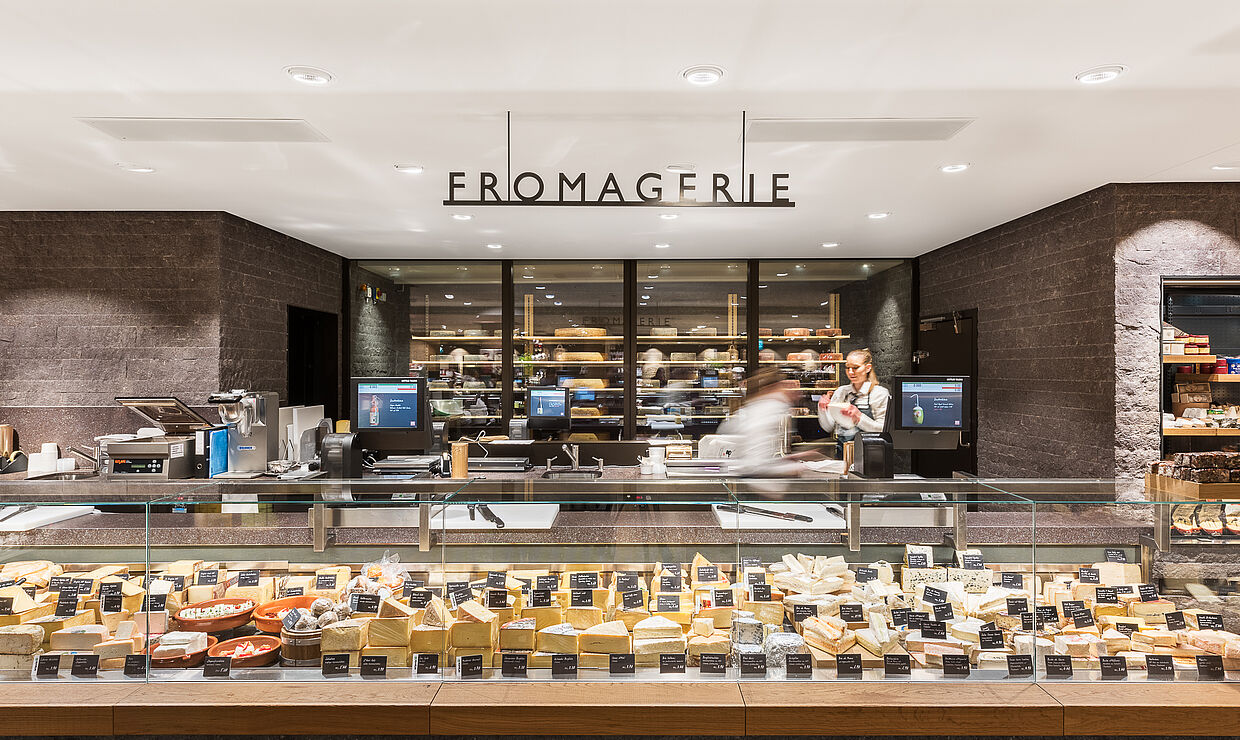 Globus Delicatessa, Zurich, Switzerland
Client

Magazine zum Globus AG

Architects

Magazine zum Globus AG, Michele D'Ambrosio
When the new Delicatessa in the heart of Zurich opened its doors after more than two years of construction work it was pretty clear: no stone had been left unturned. In the high-quality food hall in the Globus department store, the idea of the client and the architect was to make a truly fresh start. The result is a gourmet's paradise. Warm oak flooring makes for a cosy atmosphere, with glazed sections providing a glimpse behind the scenes – customers can witness live when delicacies are smoked or cheese is refined using exquisite ingredients.

In order that the delicacies for sale in the 1200 square metre space not only taste delicious, but also attract the attention of the gourmet shoppers, a first-class lighting solution was of essential importance. The lighting concept was required to blend to an optimum with the high-quality materials used for the interior architecture.

The luminaires applied – all with a colour temperature of 3000 Kelvin – were Carda, Globo, Prestige Carda and Polar Universal. The exclusive Globo spotlight was custom designed for the Globus project. By carefully adjusting the reflectors to generate beam angles of 15 and 24 degrees it was possible to focus the accent lighting for the goods on display to perfection.