Light as a contributionto environmental protection.
Ticino administration effectively implement their own standards.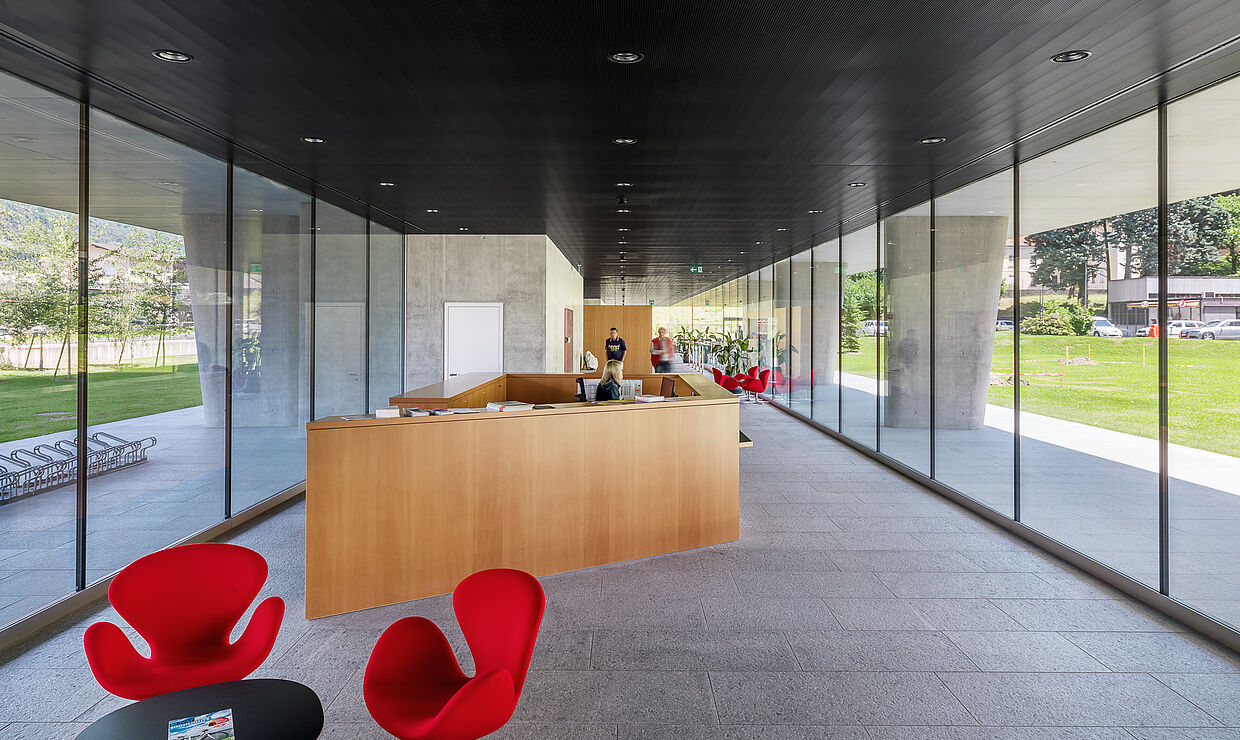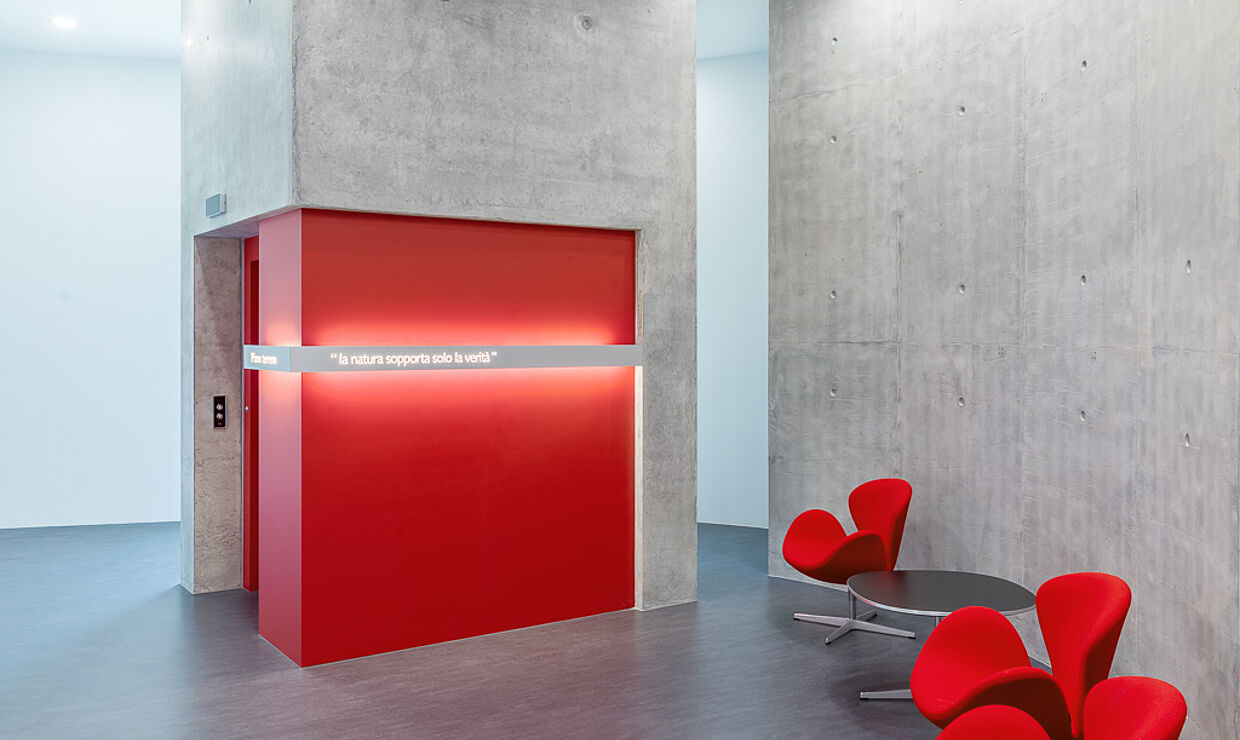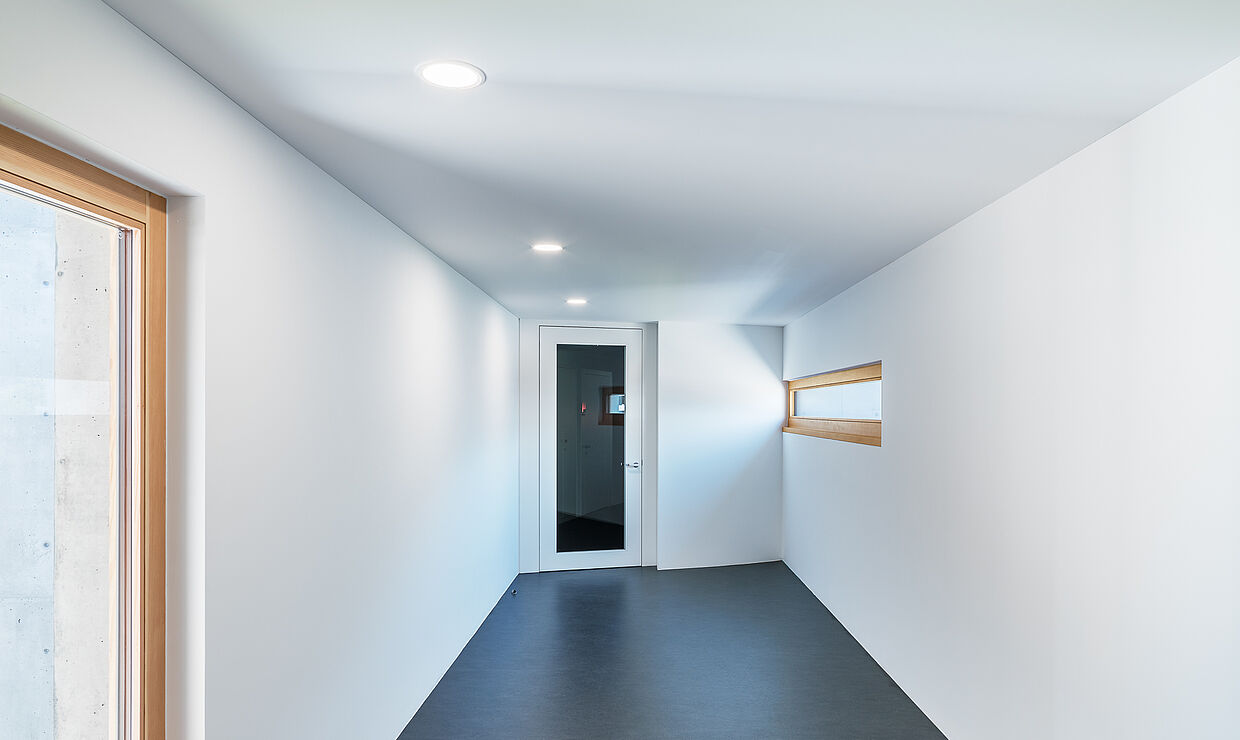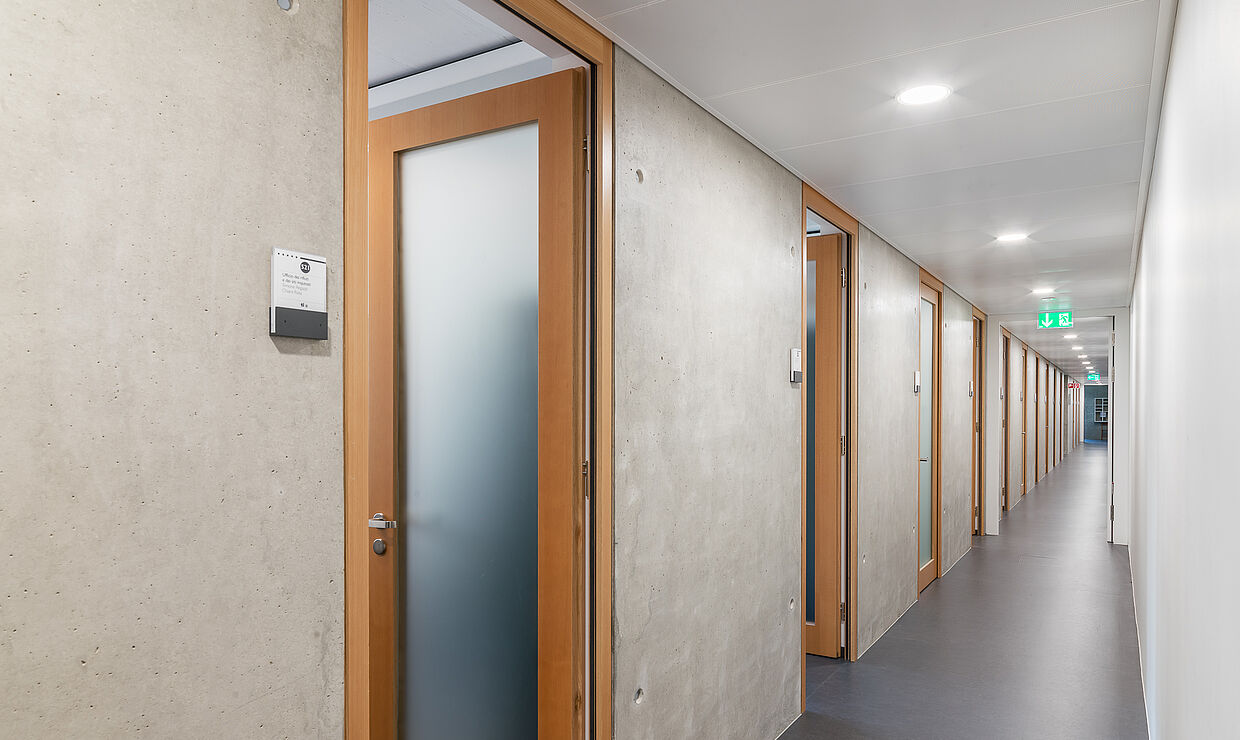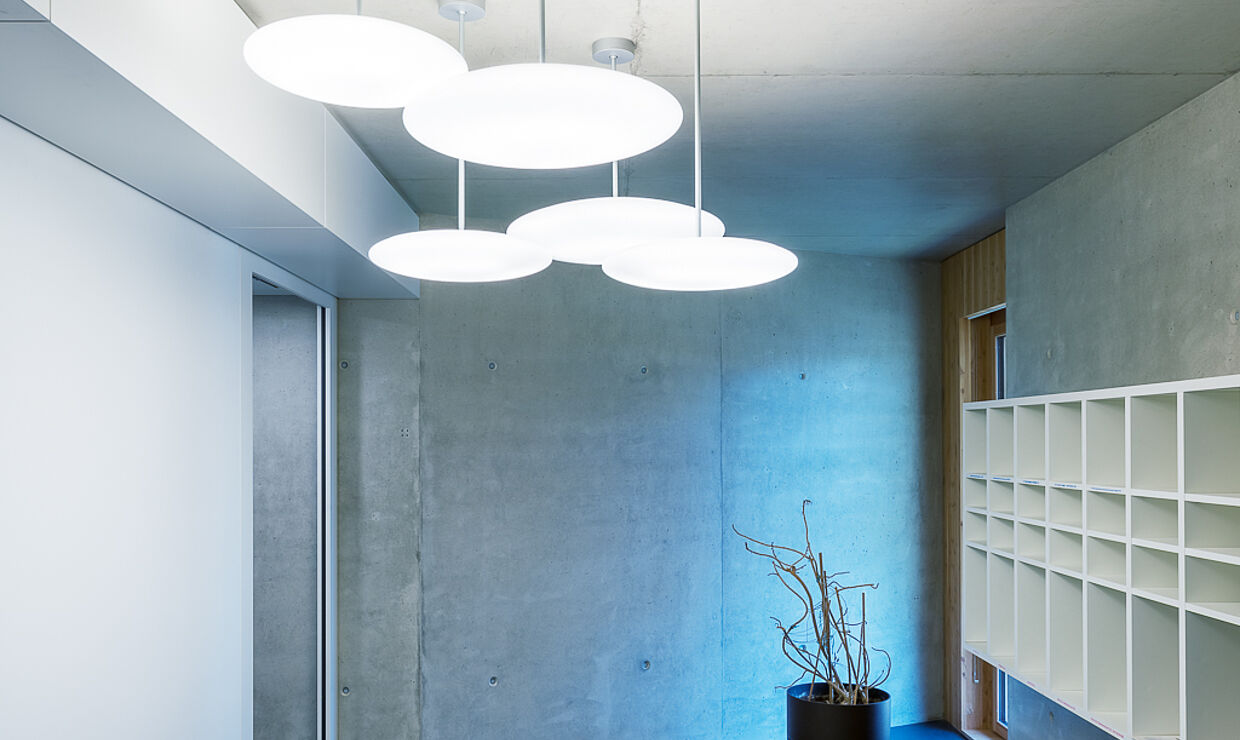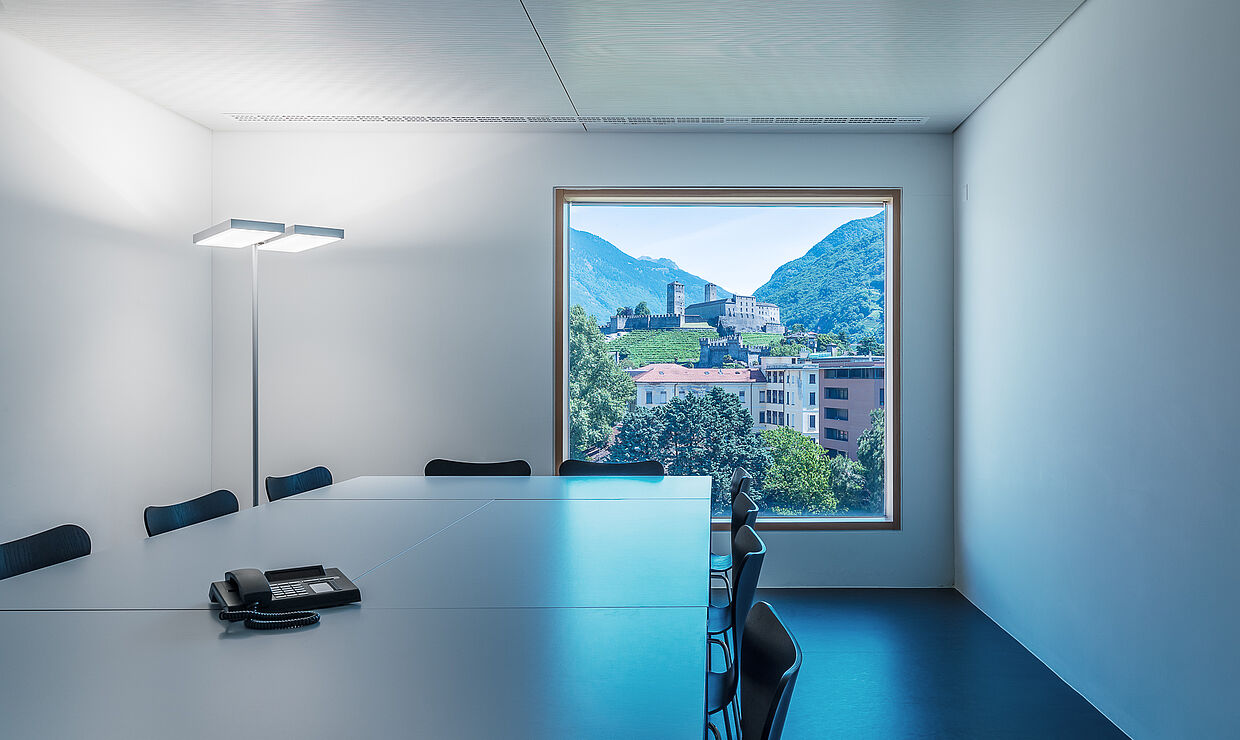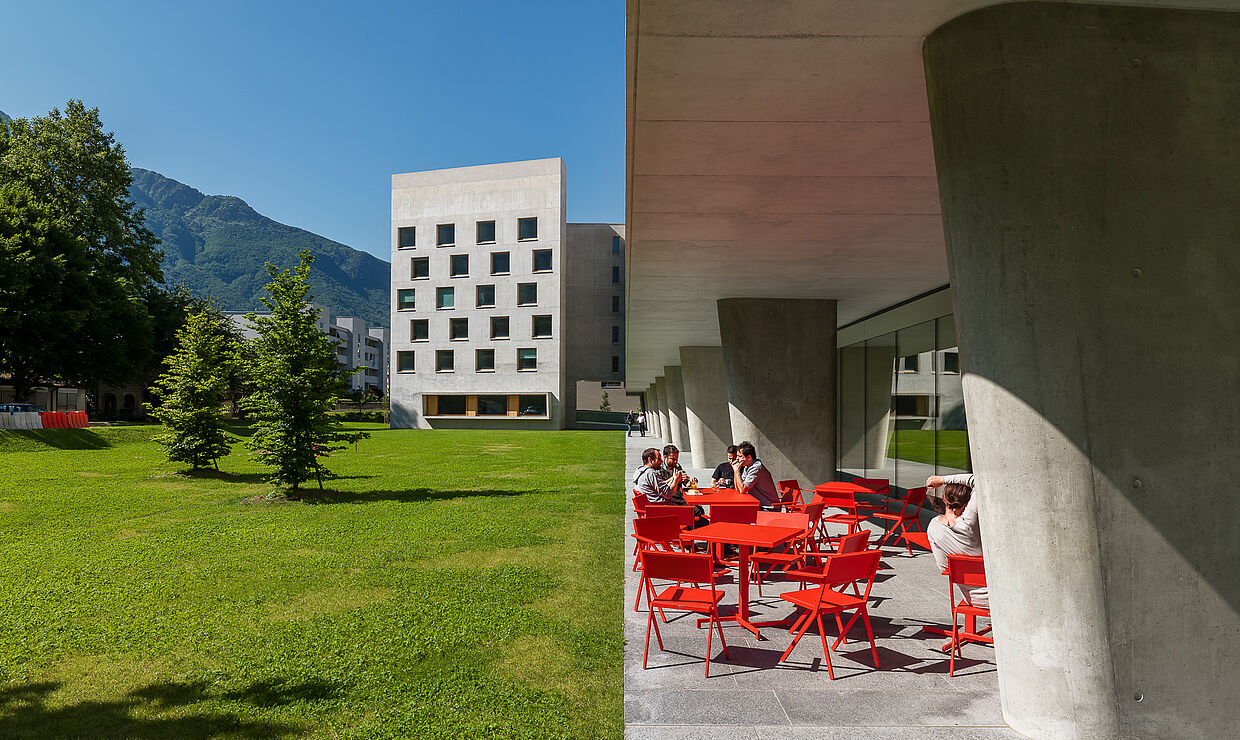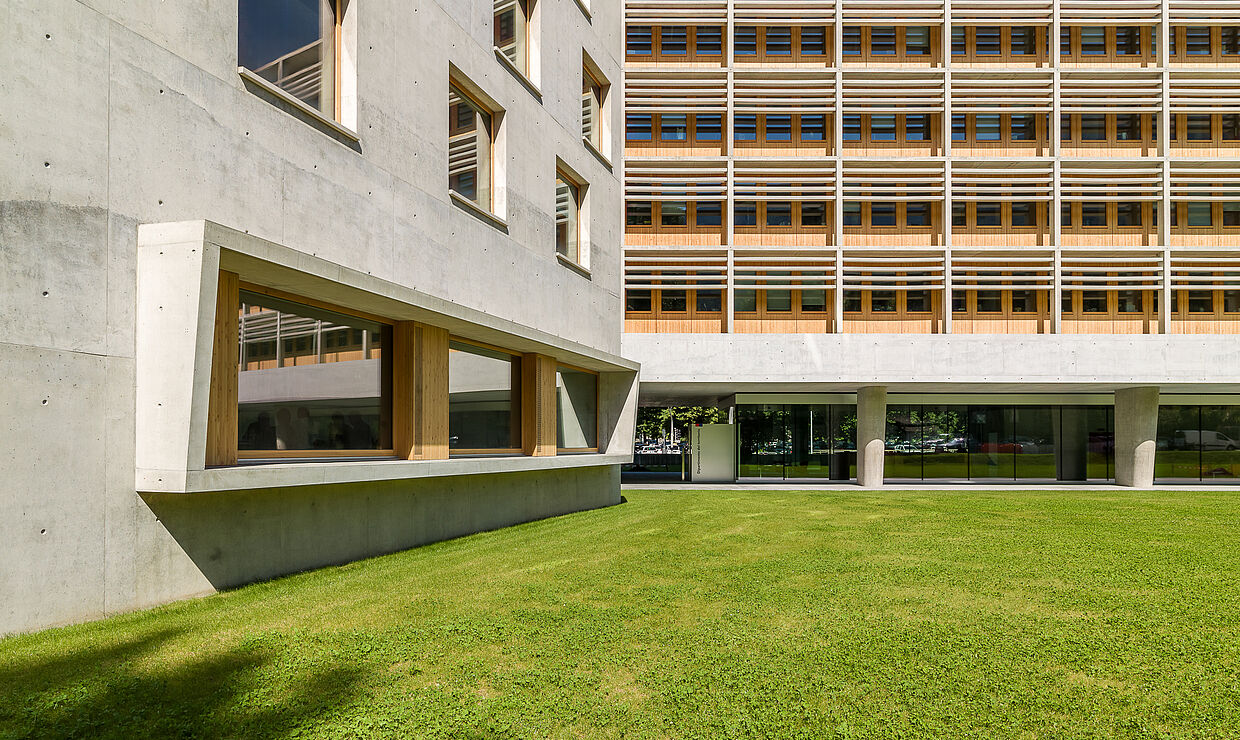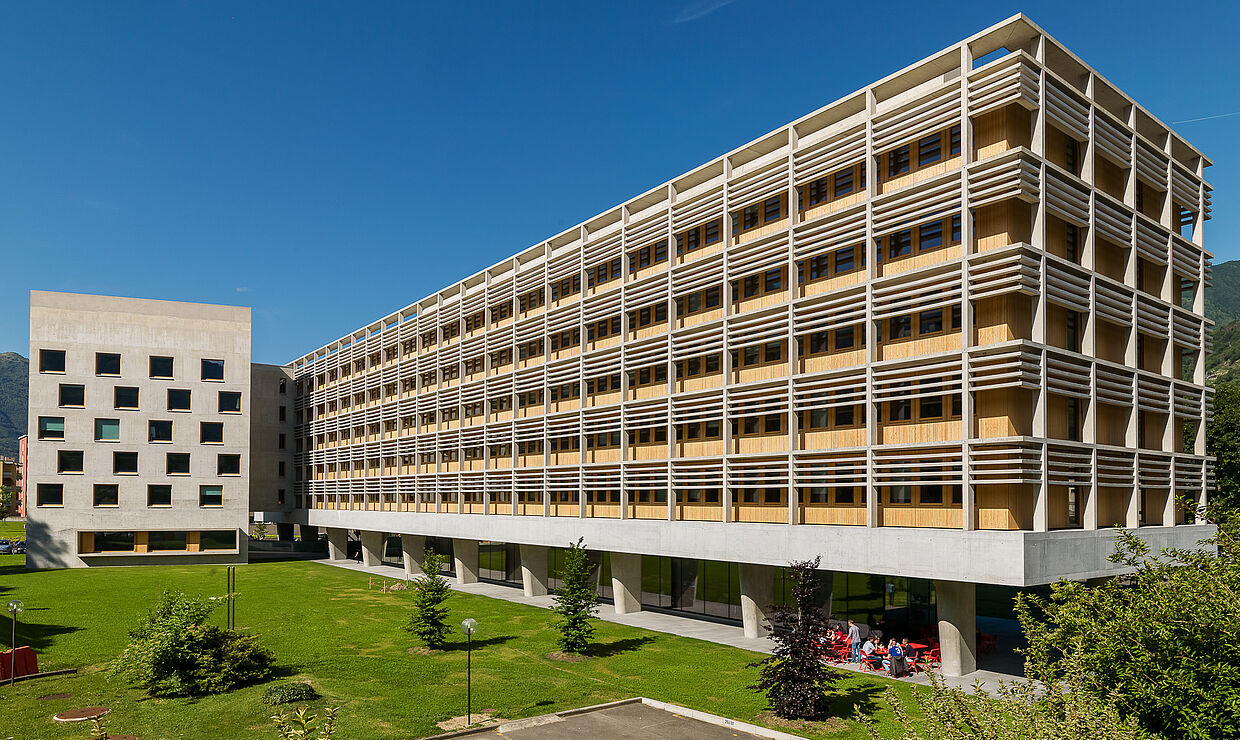 Administration building 3, Bellinzona, Switzerland
Ownership

Republic and Canton of Ticino

Architecture

Snozzi Groisman & Groisman Locarno
The new administration building in the canton of Ticino has a staff of 400 and is located in the middle of a huge park. Transparency – one of the leitmotifs of the cantonal administration – is reflected in the architecture. Thanks to the striking pillar construction and the extensive glazing the administration building blends in perfectly with its landscaped surroundings. Spread over five floors, there are offices, a library, technical rooms, archives and a light-filled cafeteria. The conference rooms are contained in a separate building and connected to the main building via passages. A large hall on the ground floor provides space for special public events.

The administration building is obliged to adhere to the guidelines laid down by the canton of Ticino regarding energy consumption and strict Swiss Minergie Standards. The lighting concept for the building played a key role when it came to reducing energy consumption. Given the large number of fixtures required, and the demand for greater cost efficiency, it was imperative that the luminaires applied were maintenance-friendly.

Viva LED luminaires are applied in the highly frequented areas. The recessed downlight meets all requirements with regard to design, innovative technology and lifespan. Compared with conventional light sources, Viva LED cuts energy consumption by 50 per cent and its service life is five times longer. Level LED free-standing luminaires provide standards-compliant office lighting at the workstations and Torino LED pendant luminaires create the perfect ambience for people to relax or meet briefly in the circulation areas.