Technologies
MyData Analysis
Where light promotes know-how. Light sources that enable data collection.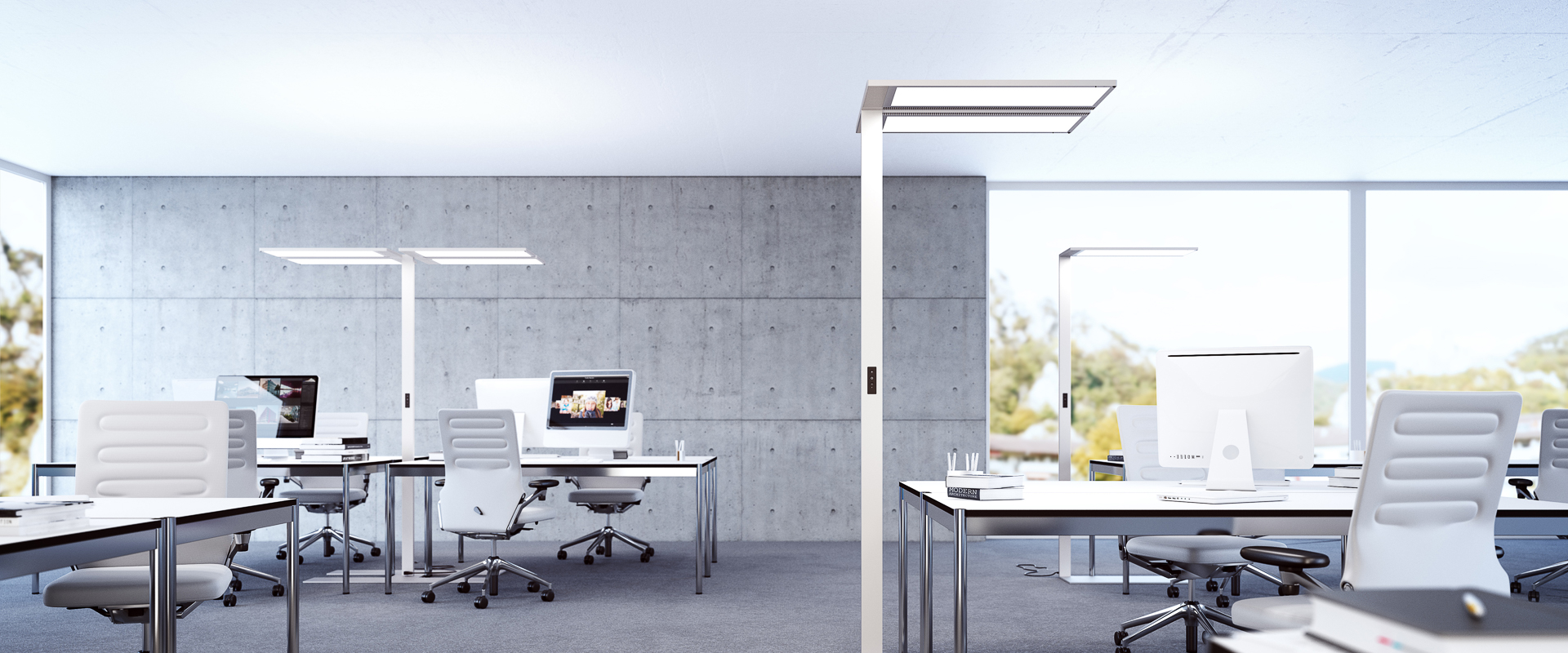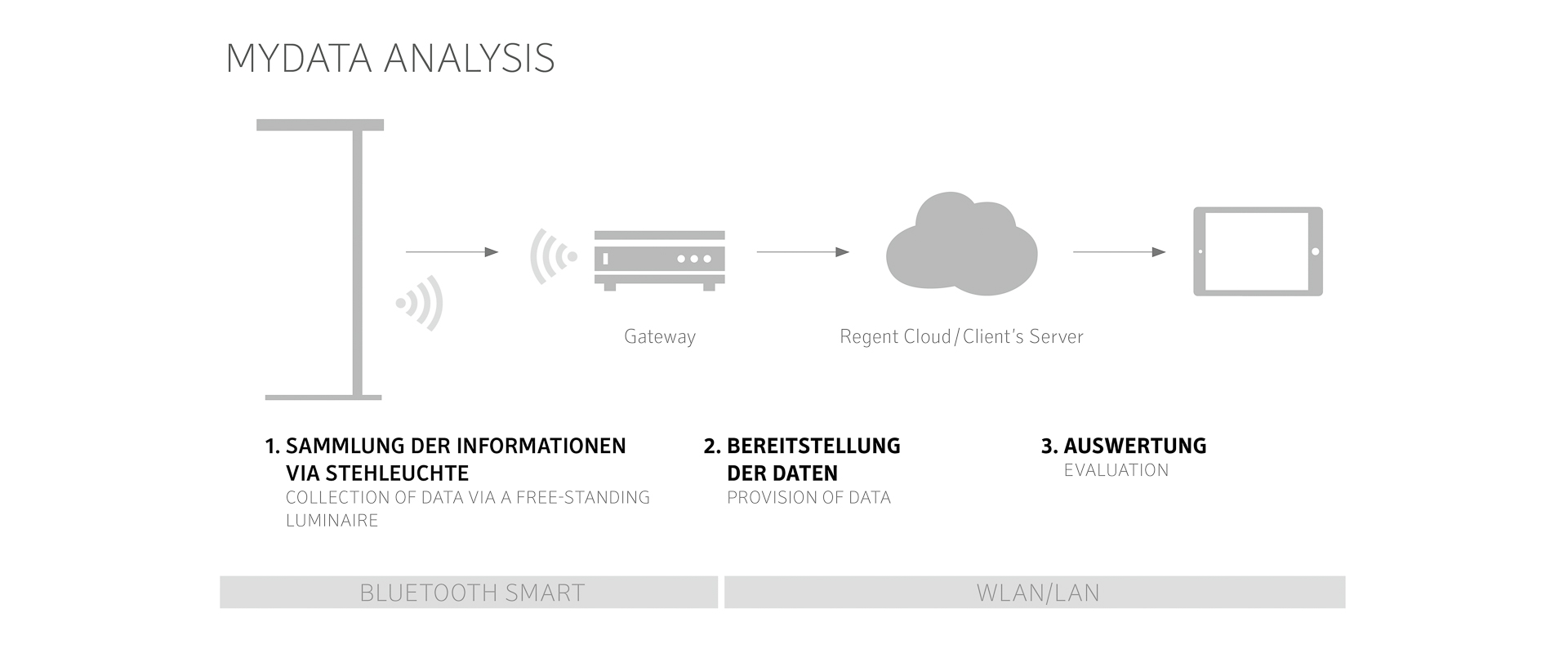 Unused workstations, increased energy consumption, unoccupied meeting rooms – the concept of employee mobility in an open space office environment presents you with a range of new challenges.
MyData Analysis powered by Locatee is the technology developed together with the Swiss start-up company, linking the Connected Lighting System from Regent with Big Data technology from Locatee. Through the collection of real-time data, it is possible to maintain an overview of the utilisation of the office space and how much energy is being consumed. This means you can optimise the number of workplaces actually needed, improve efficiency, and save costs accordingly.
"The sensor technology integrated into our luminaires delivers a wealth of real-time data," Patricia Gerber, Head of Product Management at Regent explains. "We regard lighting as an important, and indeed key, part of smart office buildings."
With their specially developed Locatee Analytics smart building platform the Zürich-based start-up company is already providing more than 10 major companies at home and abroad (Swiss Post, UPC, Biogen, ABB) with valuable services to enable them to handle real-time data. Locatee's patent pending Big Data technology analyses different data sources, for example from the existing IT infrastructure, and renders them totally anonymous.