Bright and inexpensive.
Convincing workshop lighting for Swiss specialist mechanic.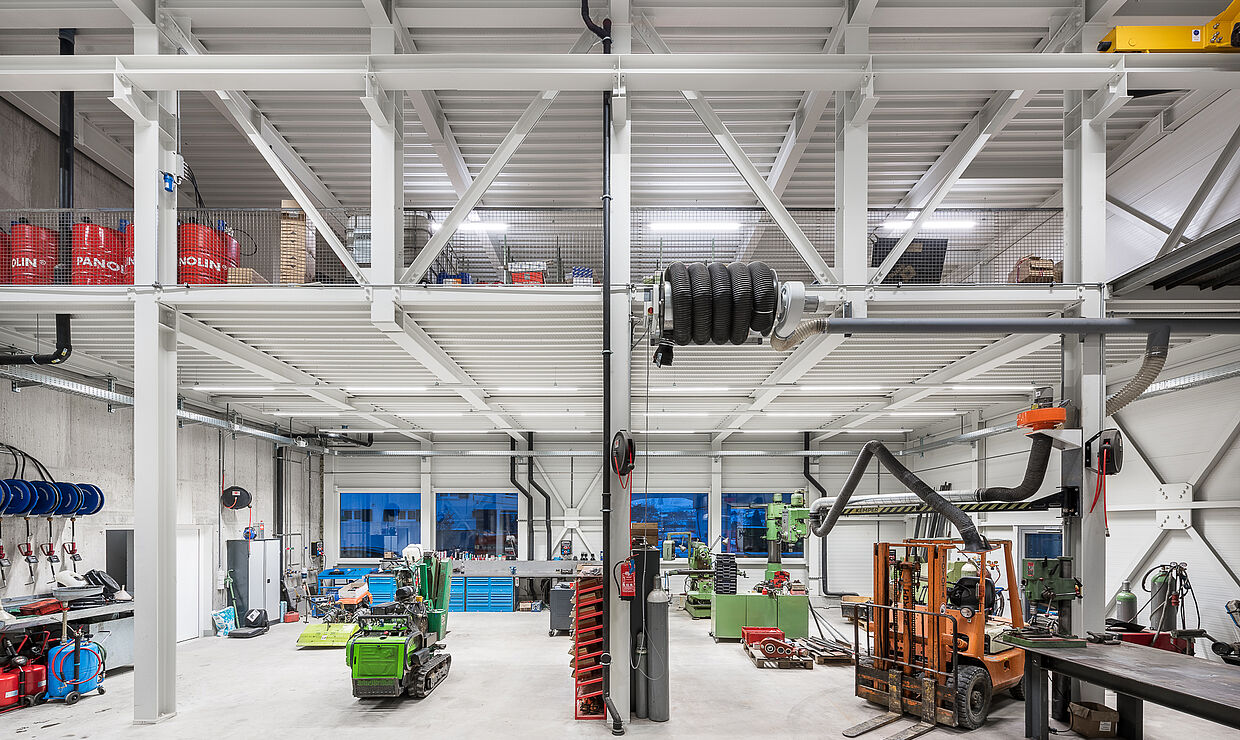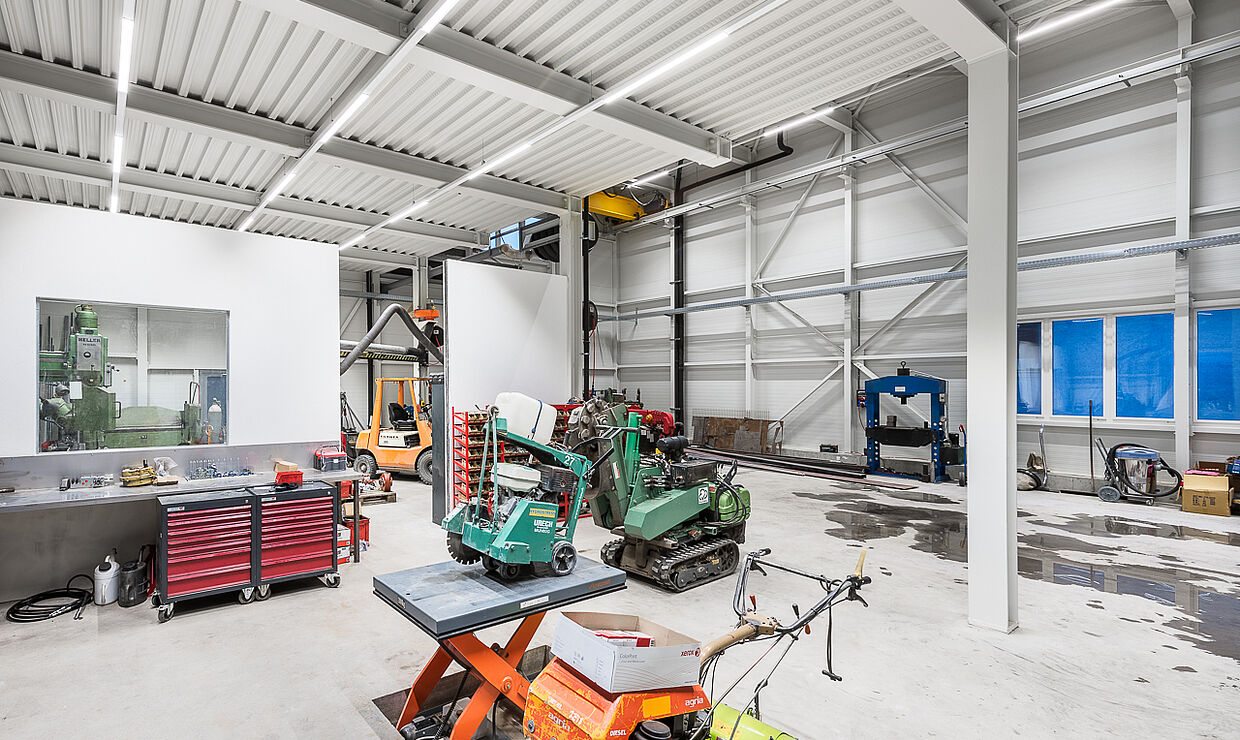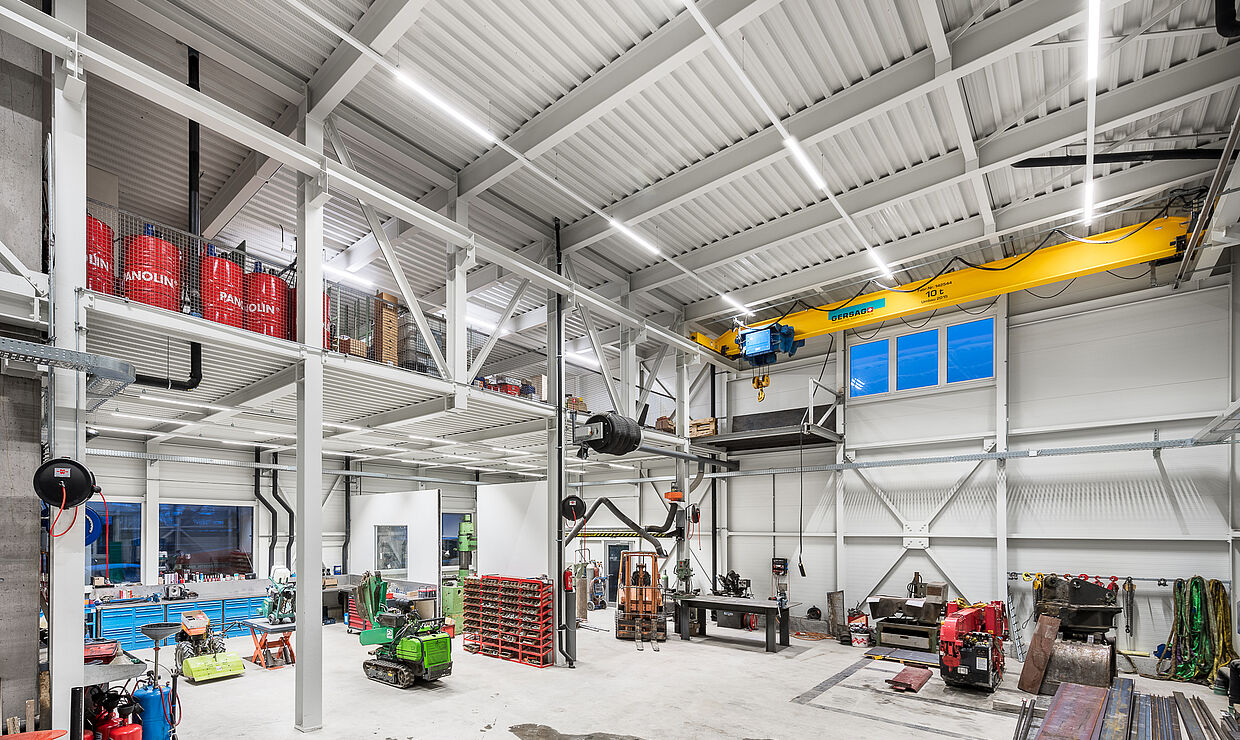 Pius Meier, Mellingen, Switzerland
Client

Pius Meier

Lighting design

Elektro Zollinger AG with Regent Beleuchtungskörper AG
Pius Meier is a professional when it comes to performing repair and construction work or conducting overhauls. When he first founded his company he was on the road a lot, taking care of his customers' building, agricultural and forestry machinery on site. In the meantime, much of his work as a hydraulics specialist takes place in his spacious new workshop. The new facility he has had built in the Mellingen industrial estate in the canton of Aargau incorporates the workshop and his private residence.

The requirements for the lighting in the new workshop sounded simple enough: it needed to be bright and inexpensive. As if on cue, this was around the time when Regent launched their new LED Traq range. The luminaires applied in facilities where work such as grinding and welding are carried out need to be adequately protected. For this reason, the Traq system applied is equipped with special seals. This solution is far more convincing than one based on fluorescent lamps – not only in terms of energy efficiency, but also with regard to initial costs. High illuminances can be realised with considerably fewer luminaires.