Modern lighting for historic settings.
New lighting scheme for the Dom Quartier in Salzburg.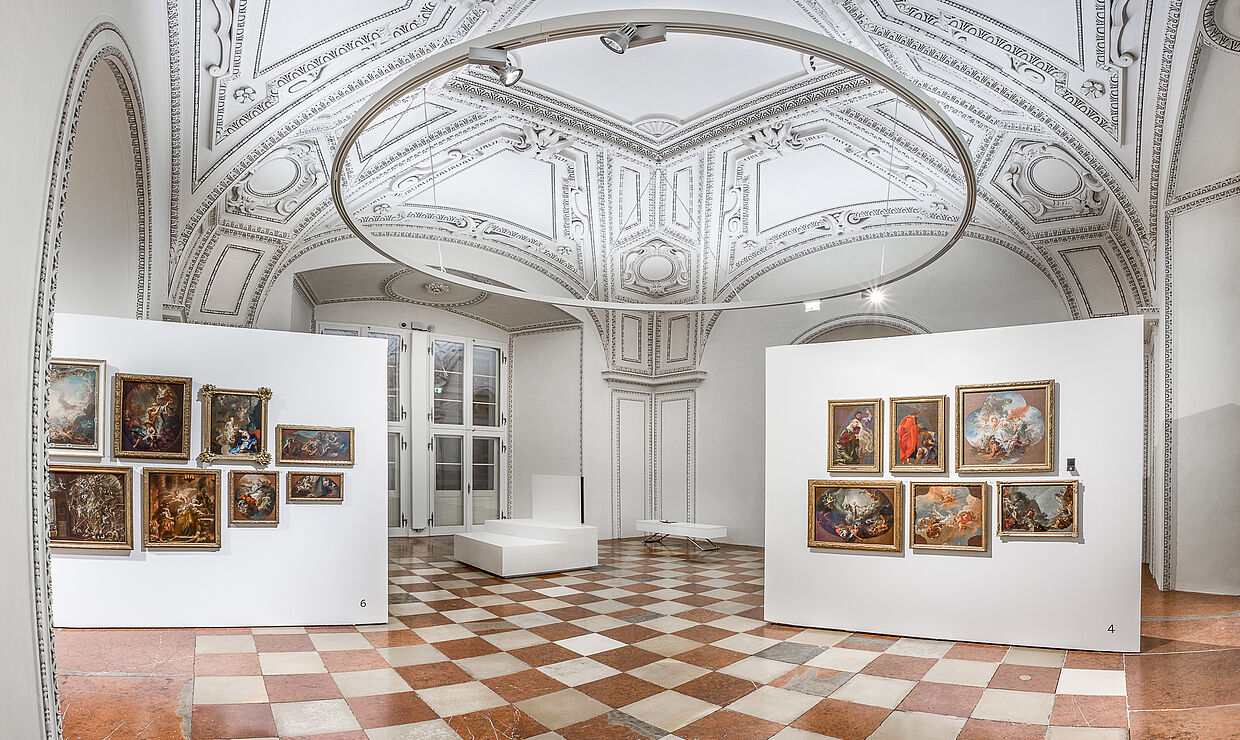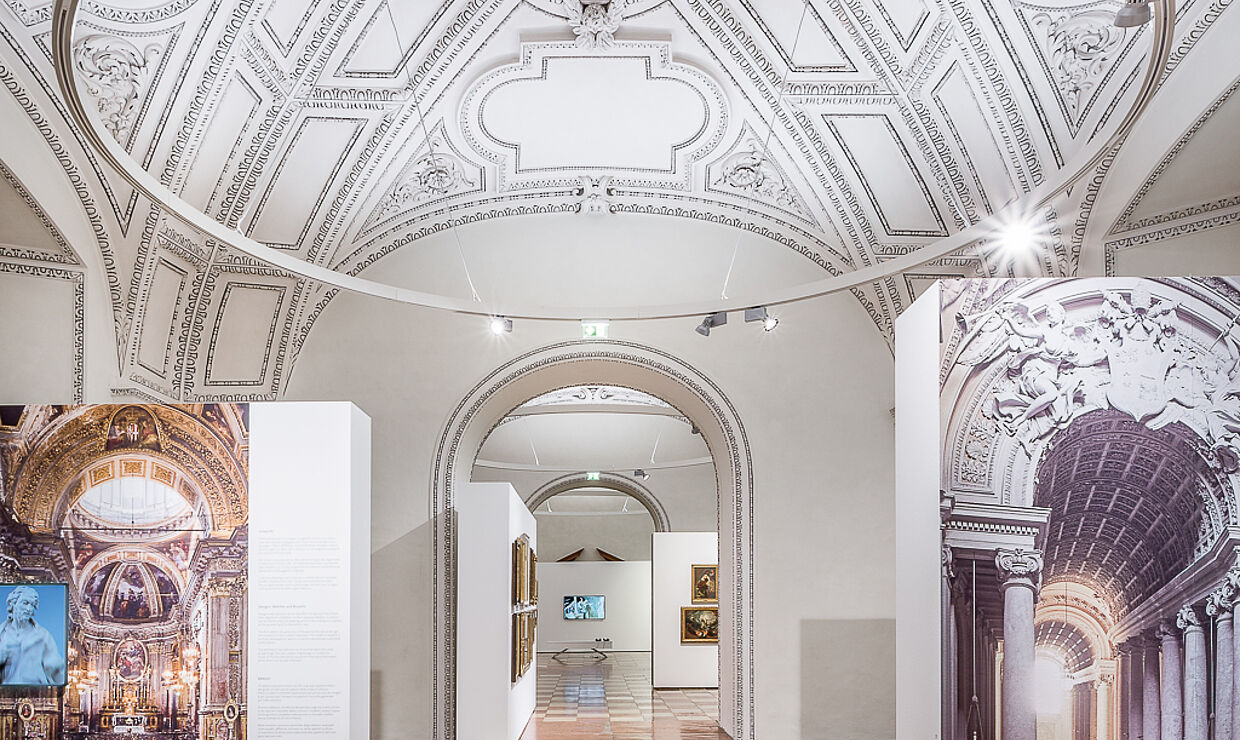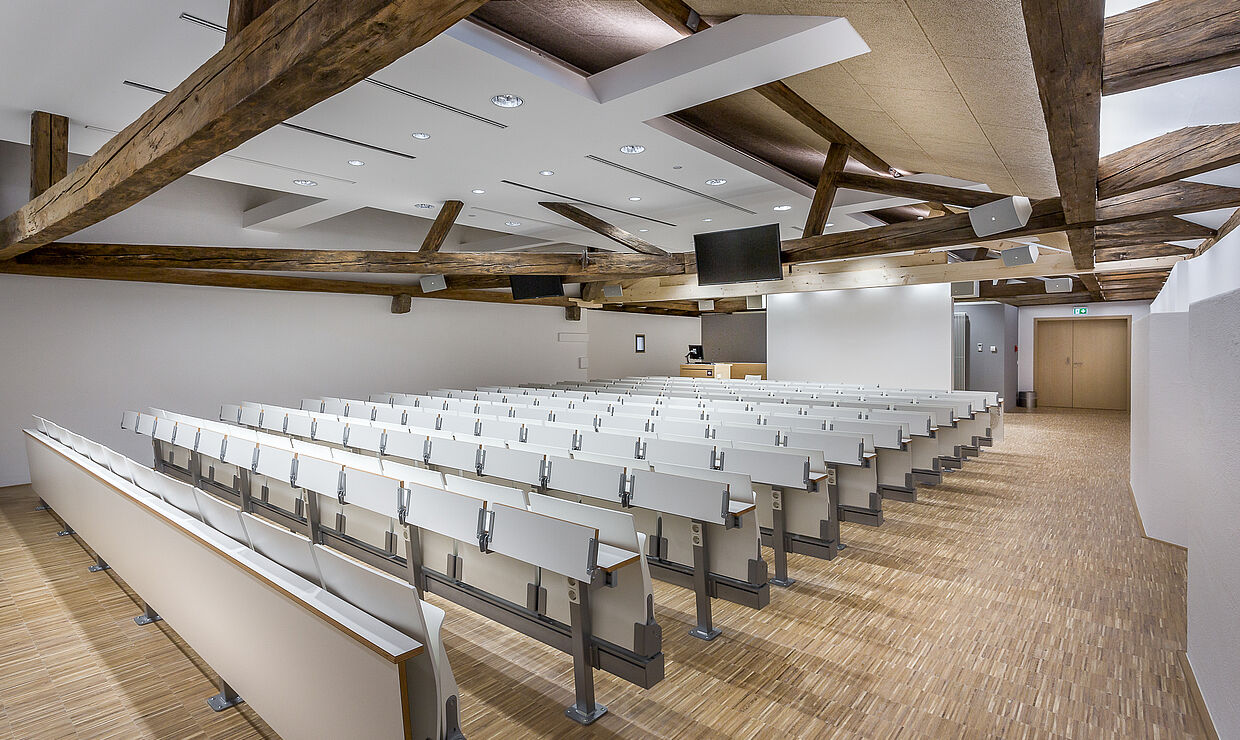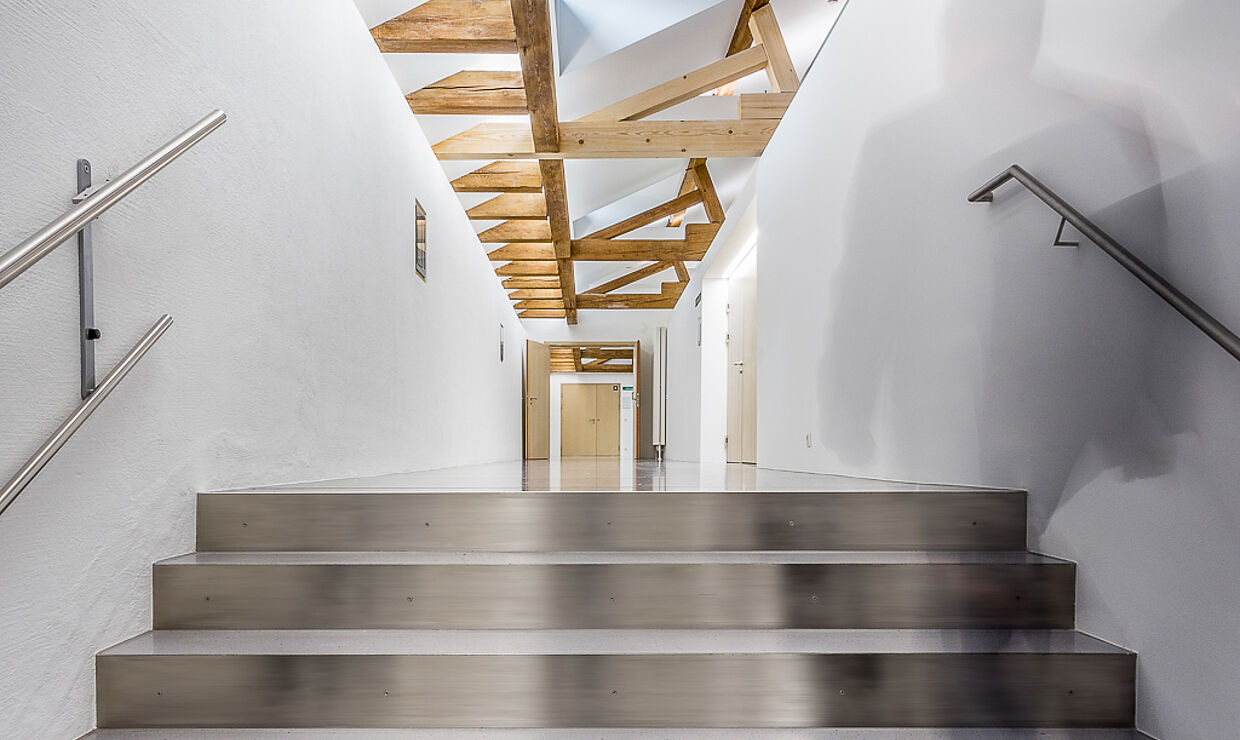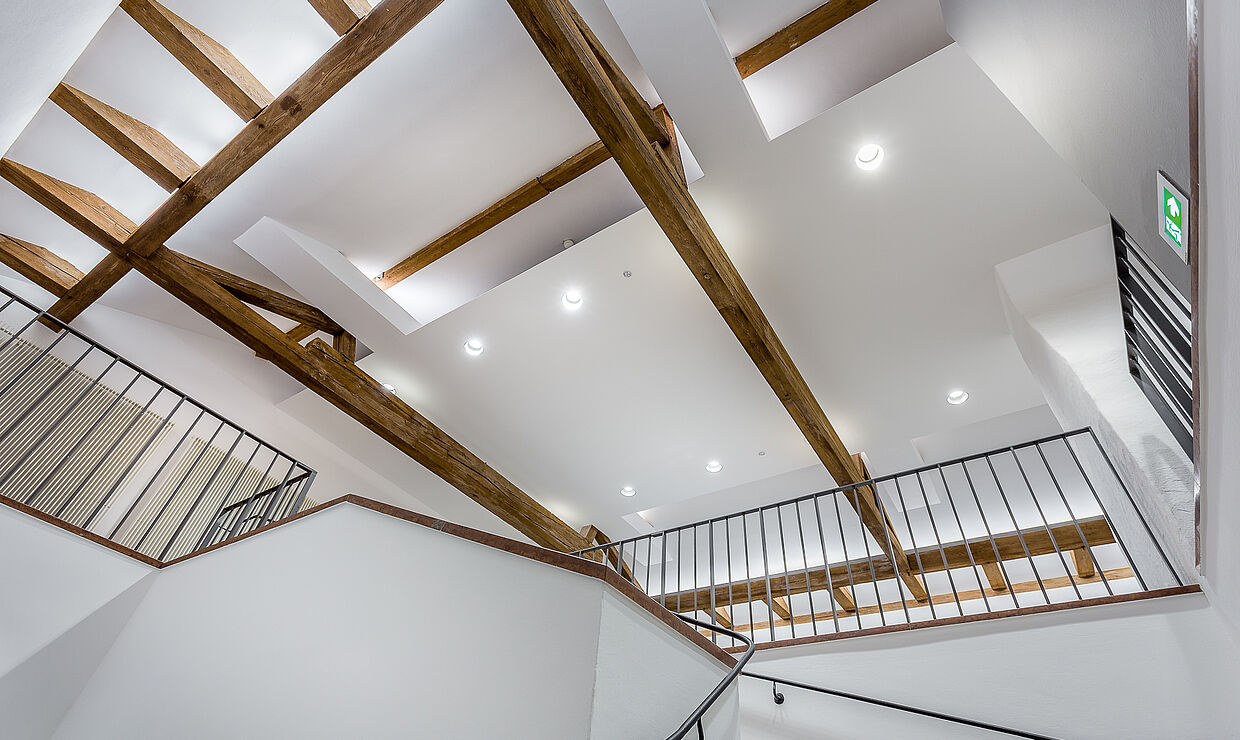 Northern oratory, DomQuartier, Salzburg, Austria
Architects

Gerhard Mitterberger, Graz (exhibition spaces)and Heide Mühlfellner, Salzburg (attic spaces)

Lighting design

Pürcher Planungs GmbH, Schladming

Fotograf

© Christian S. Poschner
The northern oratory of Salzburg Cathedral was recently renovated and now houses gallery spaces for temporary exhibitions. The first exhibition at the Salzburg Museum features baroque works dating back to the 16th and 17th centuries. A key feature of the realised solution is a ring-shaped track with a diameter of six metres. The integrated indirect LED lighting is dimmable via a DALI interface. In addition, the colour temperature can be adjusted from 2500 through 6500 Kelvin. The spotlights mounted on the ring can be positioned and individually adjusted as required. The spotlights are equipped with PAL+ technology, which enables the colour temperature to be set flexibly between 2500 and 6500 Kelvin. The ability to adjust the quantity of light and the colour temperature ensures that the exhibited works of art are viewed under the best possible lighting conditions.

The museum tour continues via the northern staircase in Salzburg Cathedral. The winding staircase is discreetly illuminated by a centrally mounted Torino pendant luminaire. LED lighting integrated into the soffit of the staircase construction lights the stairs all the way to the top. In order to realise the new museum tour route it was necessary to vacate one of the floors used by the University of Salzburg. In order to be able to offer the university equivalent alternative space in the building, it was decided to convert the cathedral arches attic spaces. Echo LED recessed downlights in combination with indirect ICE Case LED luminaires provide standards-compliant indirect lighting in the lecture rooms and corridors. The design of these luminaires corresponded to the architect's wish that the lighting solution be integrated as discreetly as possible into the open roof structure.