Nostalgia and modern technology.
Shopping at Migrolino's beneath historic vaults.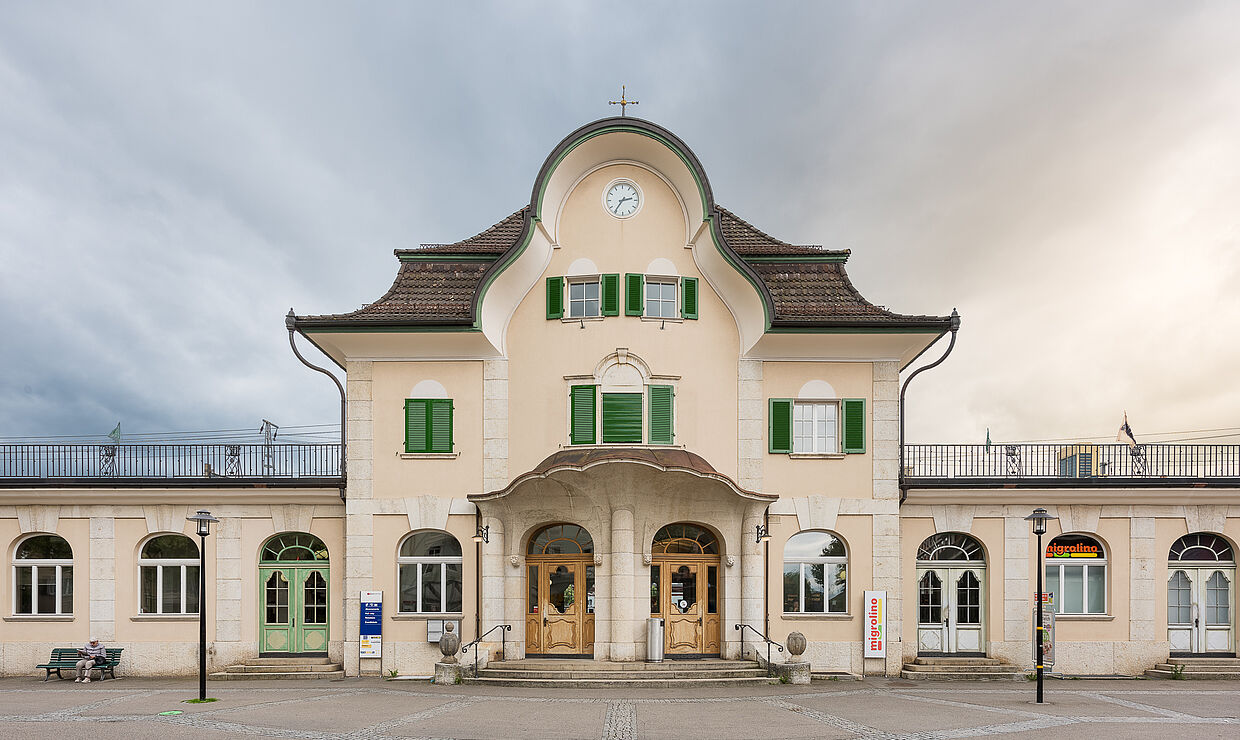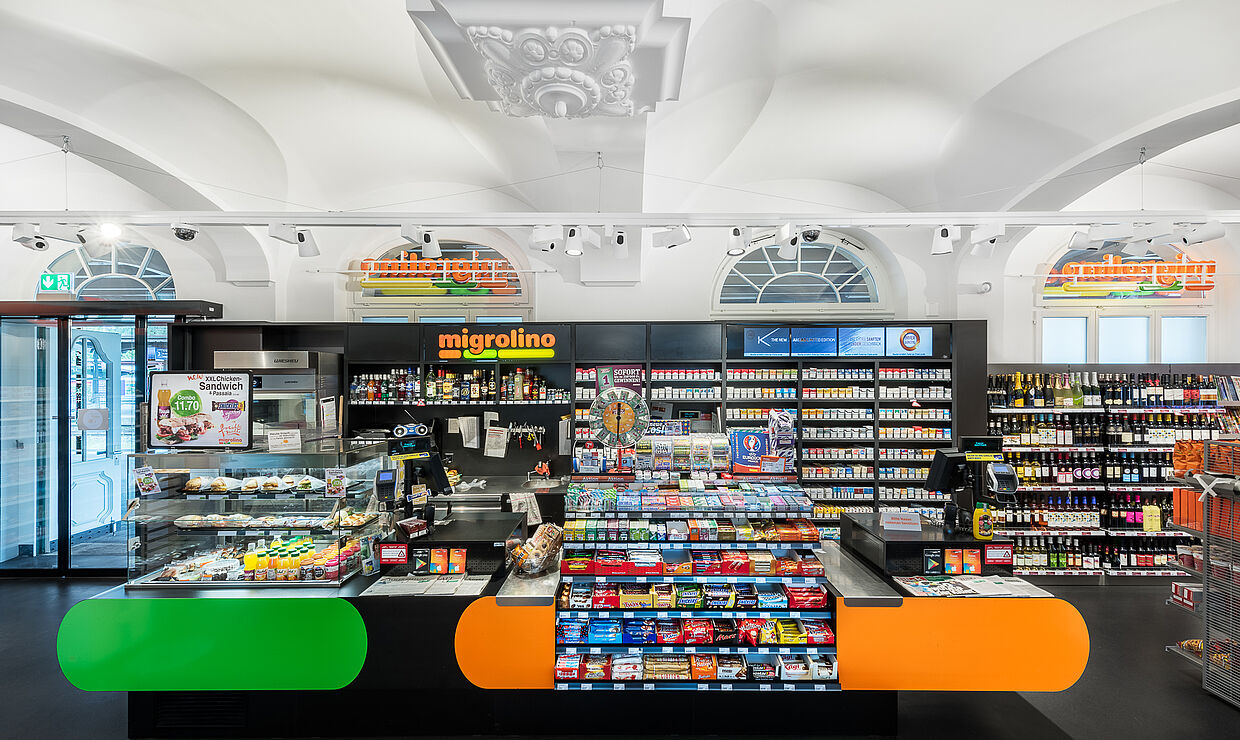 The railway station in Gossau in the Swiss canton of St. Gallen has a very special nostalgic flair. Just by looking at the noble building, it is easy to imagine the hustle and bustle that went on here over 100 years ago. In the age of industrialisation the community grew even more and the route run by Appenzell Railways from Gossau to Herisau was key in this regard.

The listed railway building has now been renovated and Migrolino have set up a modern store inside the historic walls. Perfect for spontaneous shopping: the 122 square metre retail space comprises a wide range of everyday products, their motto being "fast, easy, fresh". The shop is open from 6 am to 10 pm – 365 days a year. The lighting for the sales space was demanding, since great respect had to be paid to the historic vaults when mounting the luminaires. Plus the fact that additional components such as cameras and presence detectors were to be integrated into the system.

It was not permissible to drill a lot of holes in the ceiling, and the columns were not to be touched at all. For safety reasons, it was also not permissible to drill holes in the floor. The Traq row mounting system fulfilled all requirements, given that it only requires a minimum number of drill holes (one fixing point every 3.6 metres for pendant mounting of the Traq system) thanks to its high rigidity and 11-pole internal wiring. This meant that the electrician could ensure a connection voltage of 230 volts. The additional security components desired could then be directly click-mounted onto the track and were immediately connected. The beautiful vaulted ceiling is shown to advantage through the creative interplay of light and shadow, and the commodities on display are highlighted to look tasty and appealing using Matrix LED spotlights.