Innovations mark continuing success.
Unusual and flexible lighting solution for Swiss Post.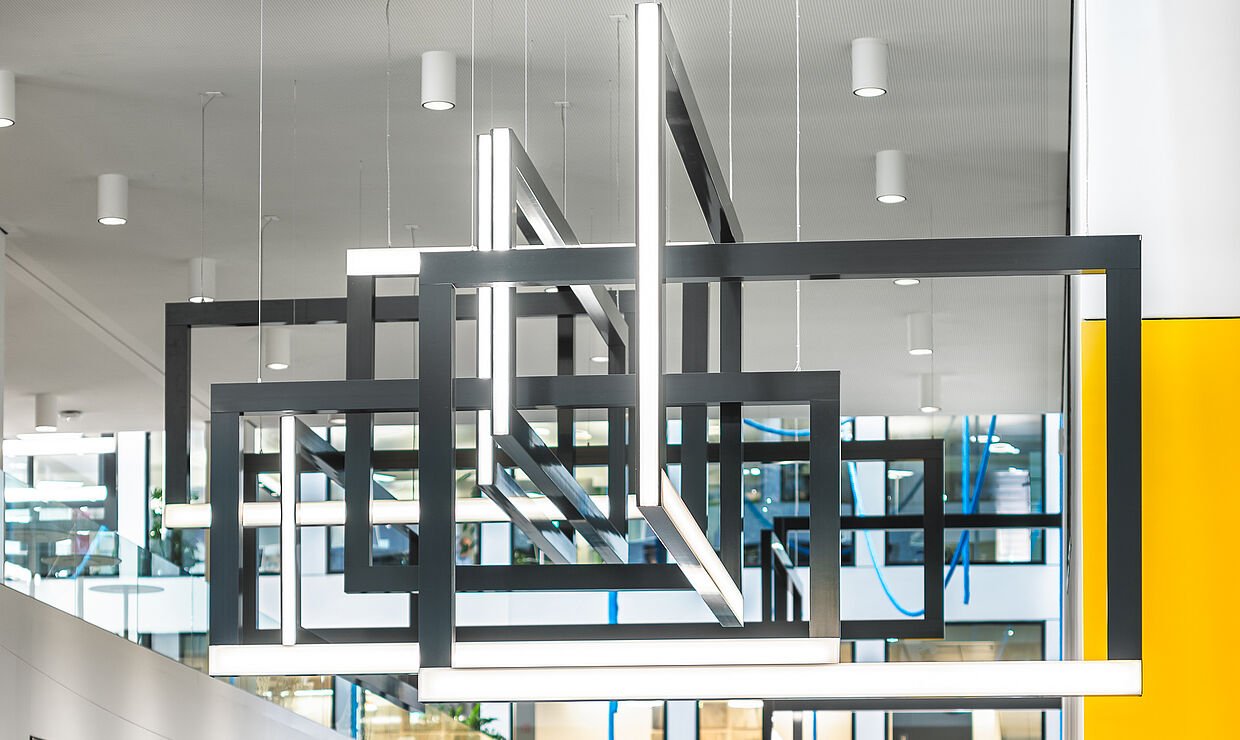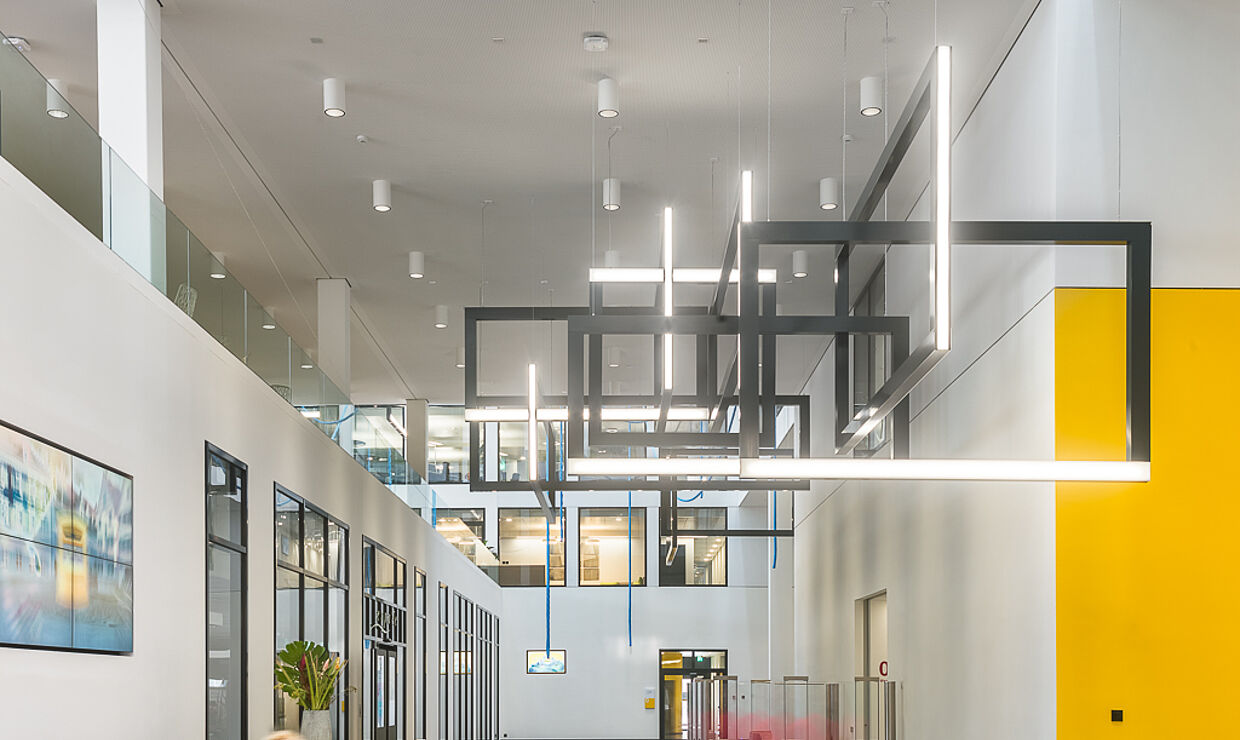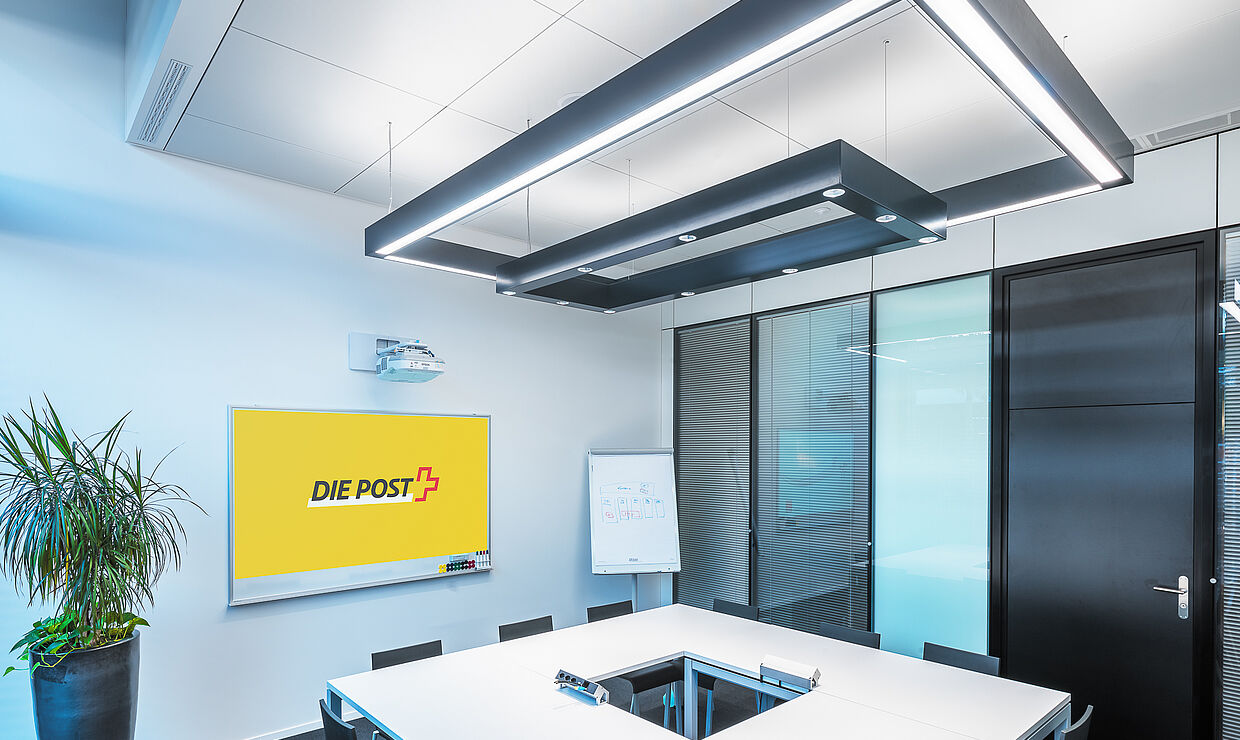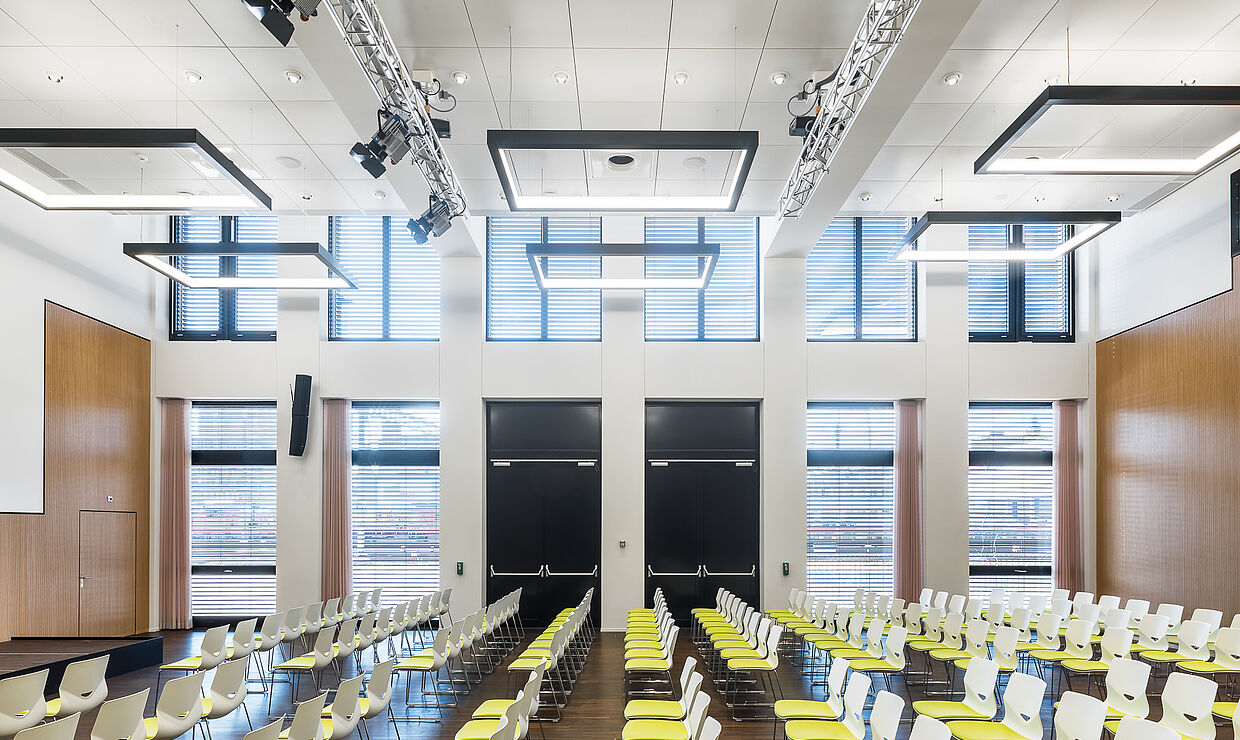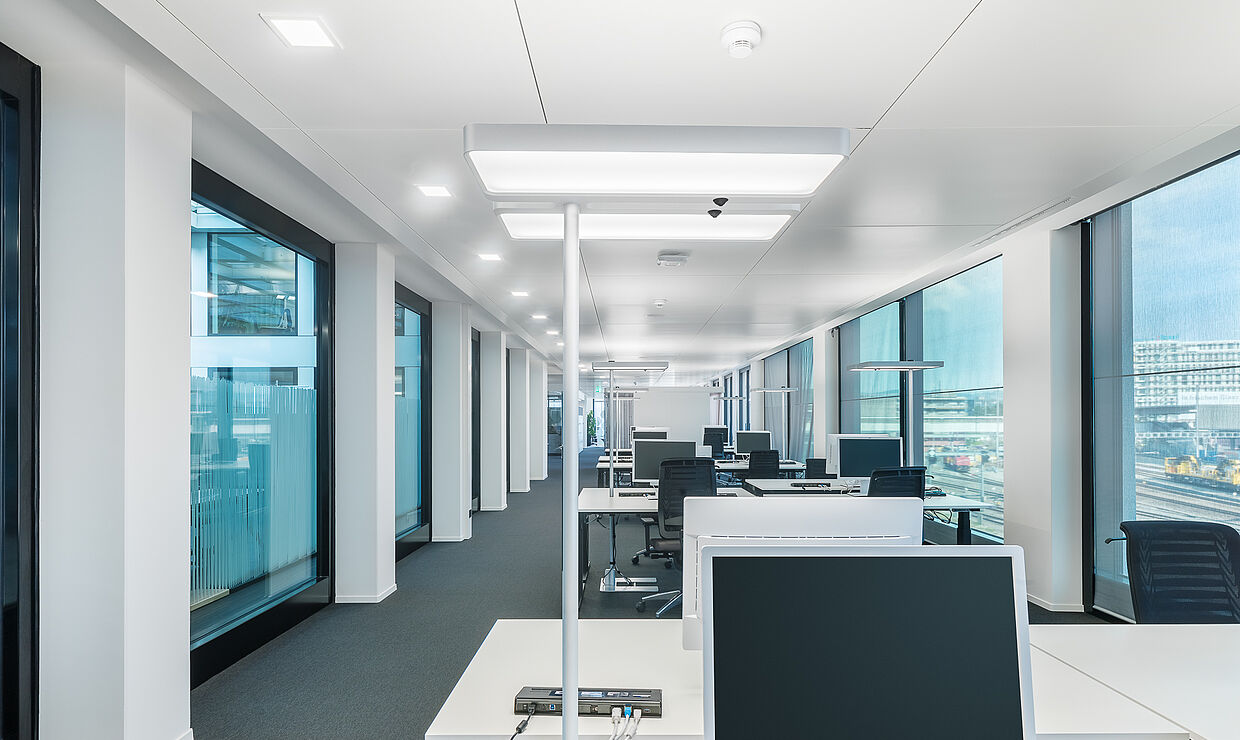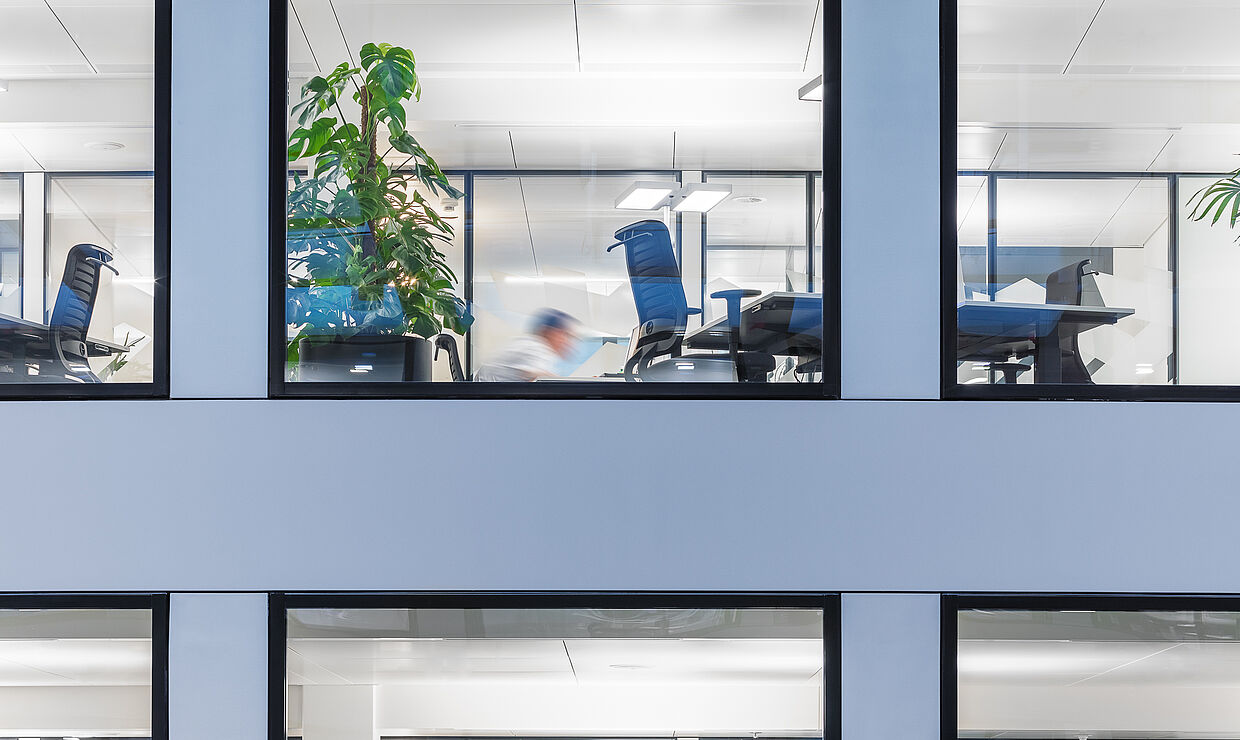 Headquarters of Swiss Post, Bern, Switzerland
Client

Swiss Prime Site AG, Olten

Architects

atelier ww Architekten SIA AG, Zurich

Lighting design

Lichtkompetenz GmbH, Zurich
When it comes to postal services, Swiss Post is recognised as one of the world's innovation leaders. In order to maintain this leading position a modern office environment for more than 1800 employees has been built at the Swiss Post new headquarters. The eight-storey building in WankdorfCity in Bern incorporates zones for concentration, regeneration and interaction. A desk-sharing concept – very much in line with the corporate culture – calls for a high degree of flexibility.

The brief for the lighting was likewise demanding. The client's requirements were met using two specially designed, standard-compliant LED luminaires from Regent. In the reception area, rectangular elements measuring up to two times five metres are geometrically intertwined to create huge, freely suspended luminaire structures. The circulation areas and the auditorium have also received these floating, sculpture-like luminaires. The custom luminaires in the exhibition and restaurant feature a similar formal language: LED spotlights and flat LEDs equipped with diffusers deliver the appropriate illuminance and atmosphere.

In the office spaces the desk-sharing workstations also called for a flexible solution that would comply with the standards for office lighting. This is achieved using customised Tweak CLD LED free-standing luminaires at the two person workstations. The luminaires are equipped with two sensors to enable data collection for each individual workstation. The operating element integrated into the stand was purposefully positioned to align with desks which are adjustable in height. The ALONE at WORK® is a self-configured, wireless networking system which enables luminaires to communicate with one another at the close of day, creating pleasantly lit areas around the occupied desks instead of lonely pools of light.