A staircase that deserves special Attention.
Minifocus – the prime choice for highlighting prime Features.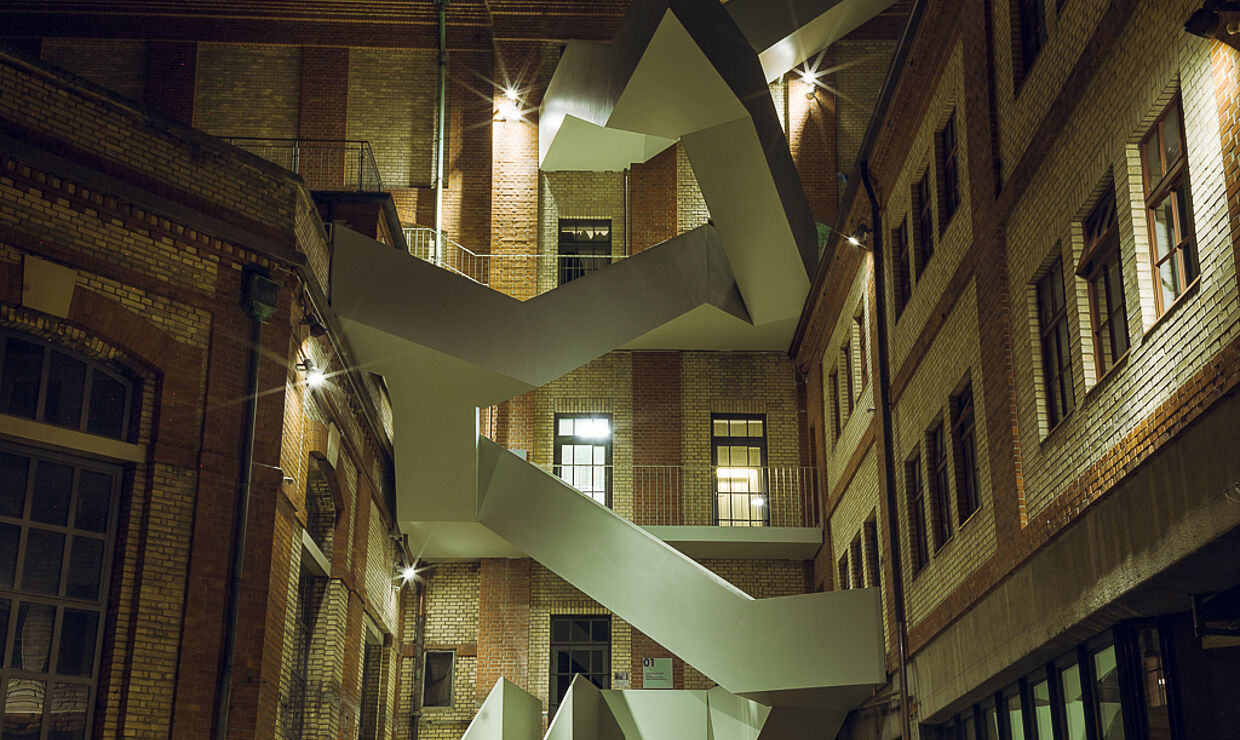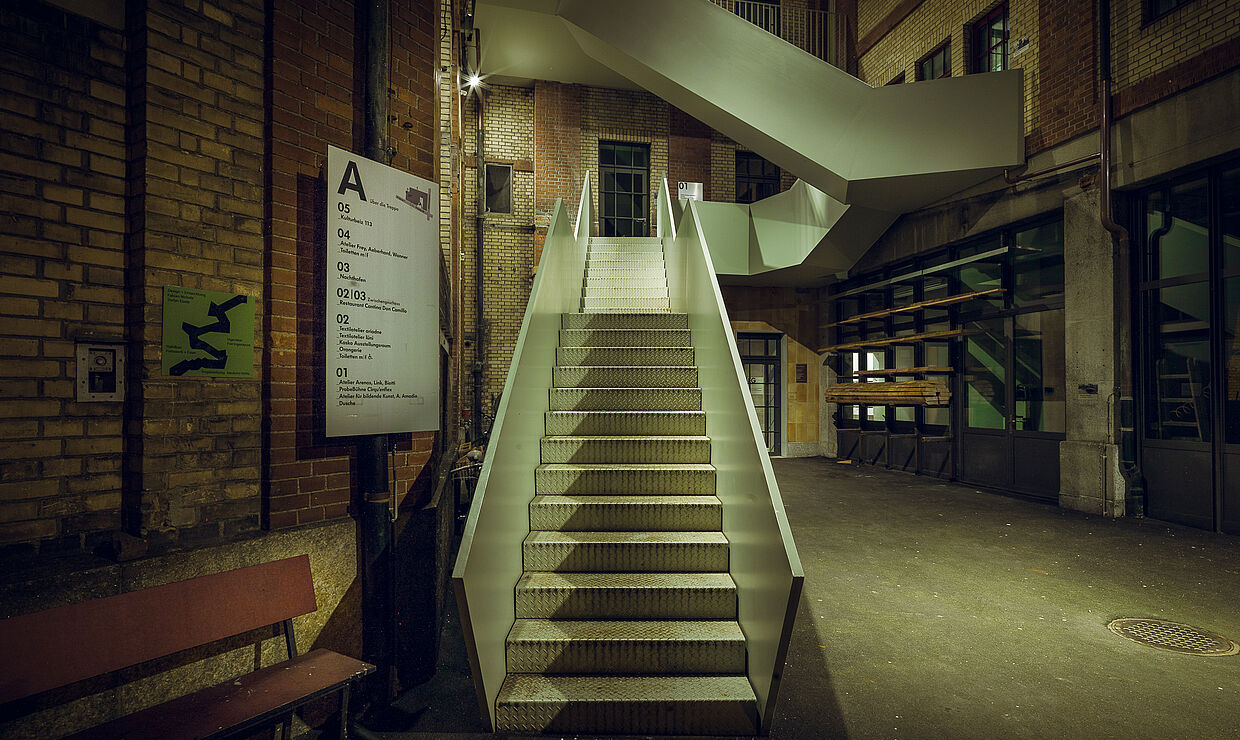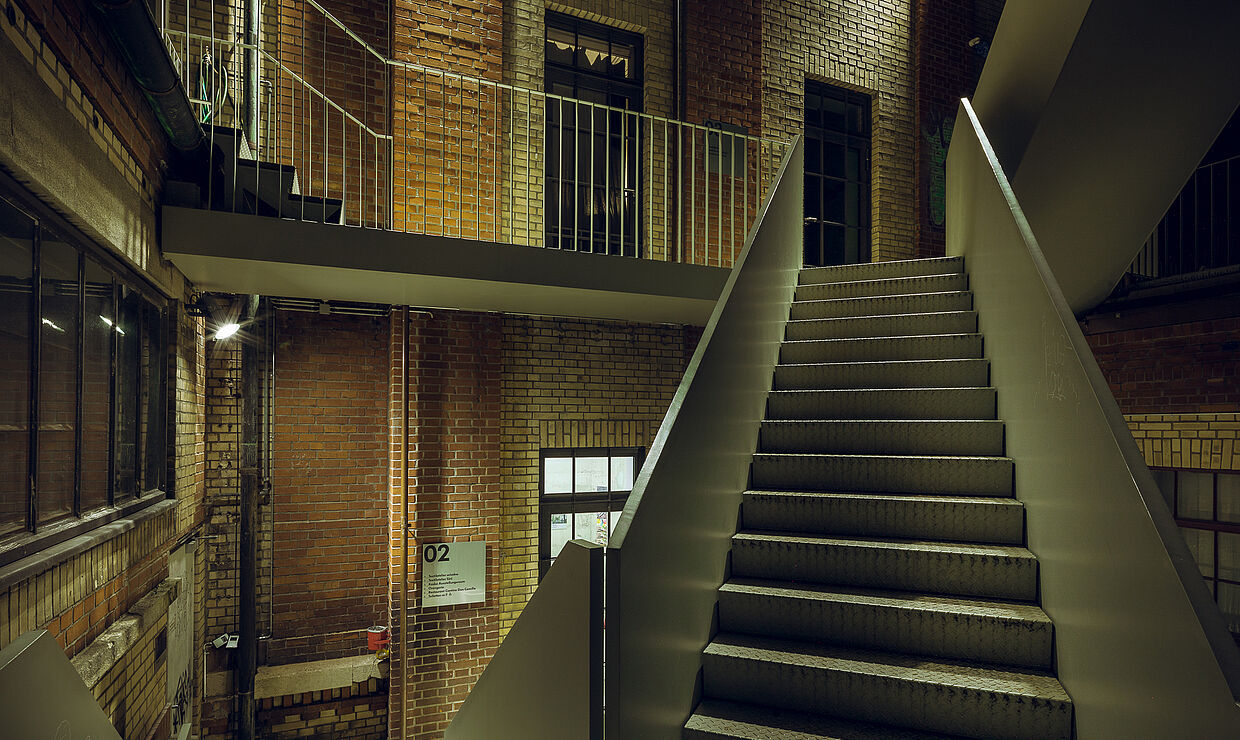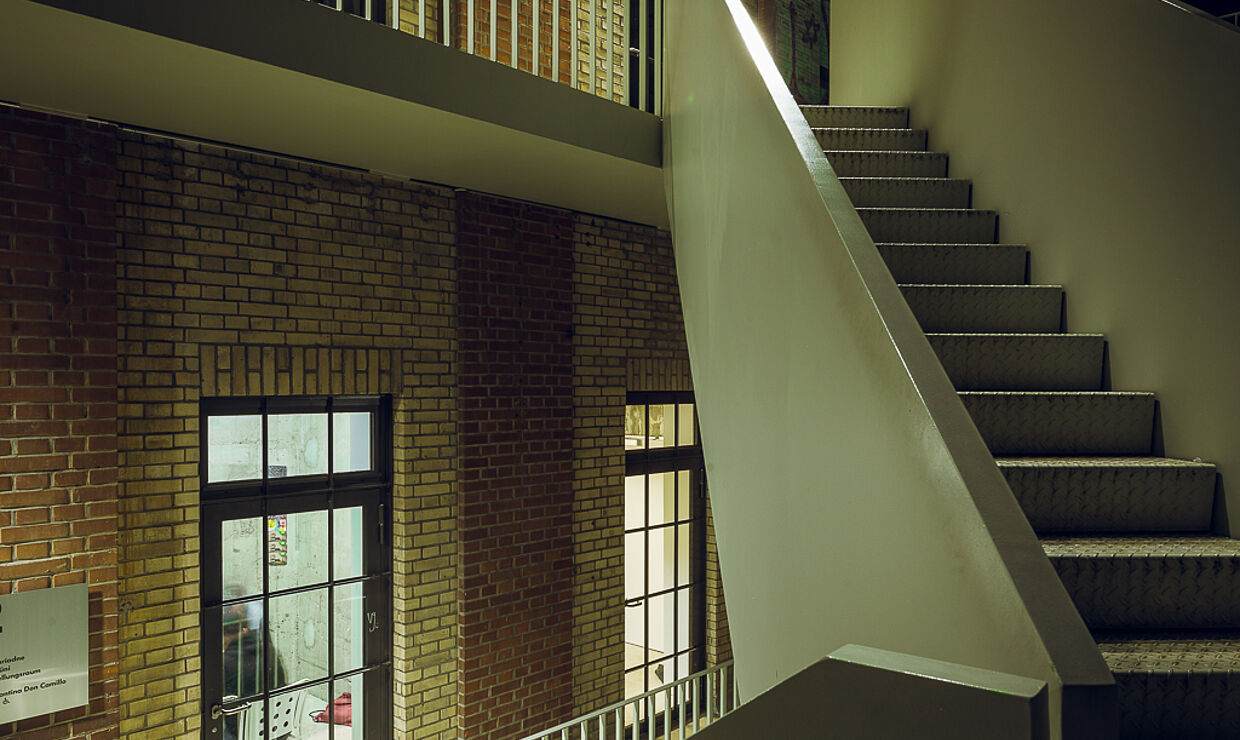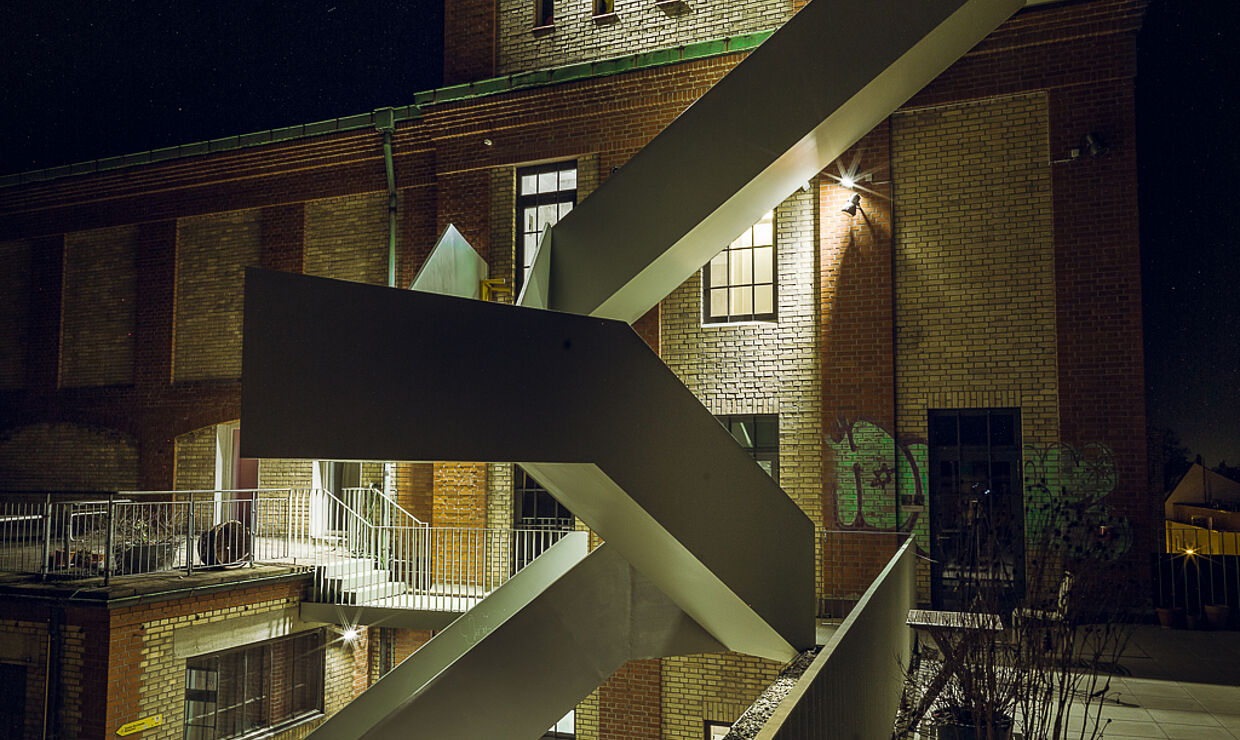 Werkraum Warteck, Basel, Switzerland
Ownership

Stiftung Kulturraum Warteck Basel

Architecture

baubüro in situ ag Basel

Lighting design

Regent Lighting
As part of the recent conversion of the former Warteck brewery with its striking malting tower in Basle/CH, a series of public spaces have been created over a total of nine floors. A metal staircase (designed by Stefan Eisele and Fabian Nichele), applied outside the building, provides access for the broader public. The lighting was not only to be designed to guarantee a feeling of safety after dark, but also to render the staircase the focus of attention in the space.

The converted Warteck building now offers space for a variety of creative cultural activities and attracts large numbers of visitors, guests and young artists. The new outdoor staircase is a stunning eye-catcher, inviting people to step inside and meet like-minded visitors. At night, when lit, the staircase takes on the appearance of an eccentric sculpture. Nothing was to distract from the staircase per se, not even the light sources. Although the lighting is of utmost importance for the desired impact, the luminaires were to be integrated into the existing building fabric as discreetly as possible. Without compromising on efficiency and the best possible quality of light. In close collaboration with the board of trustees, Regent developed a consistent lighting concept and realised this using their extremely compact and powerful Minifocus LED outdoor spotlight.