Company head office witha sense of identity.
Minimalist design for the German head office of the Vulkan Group.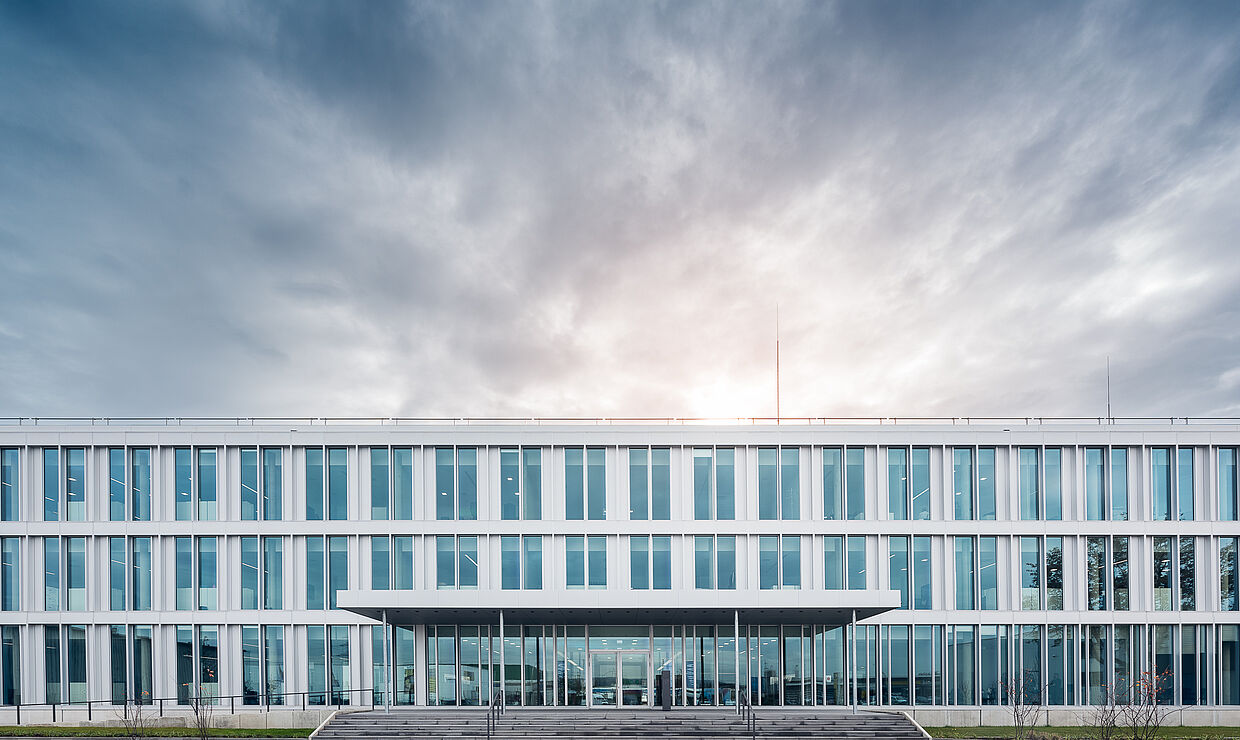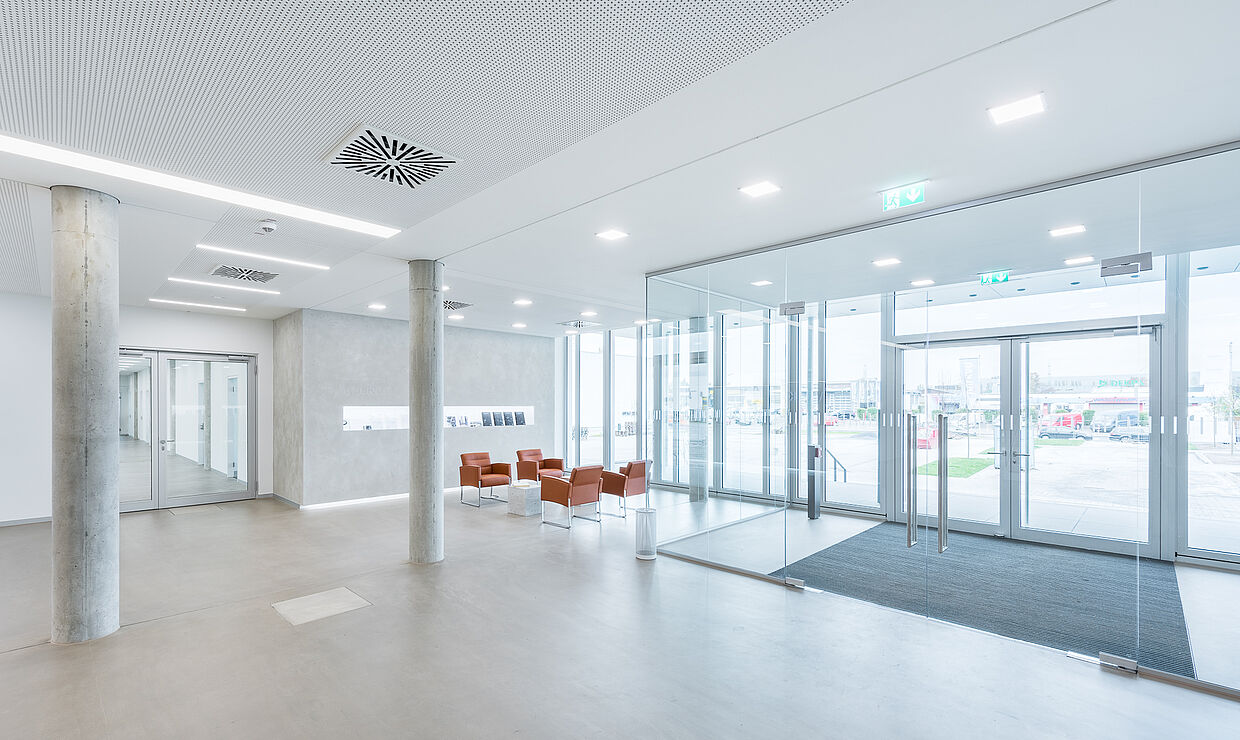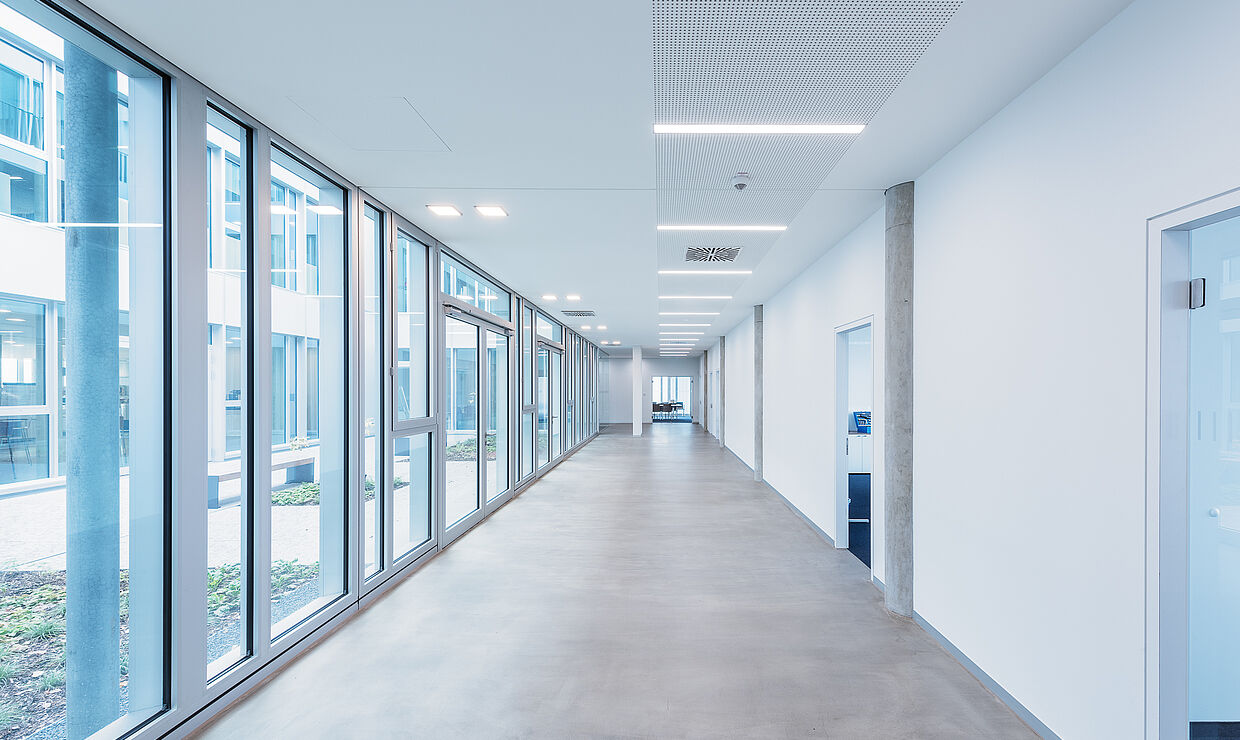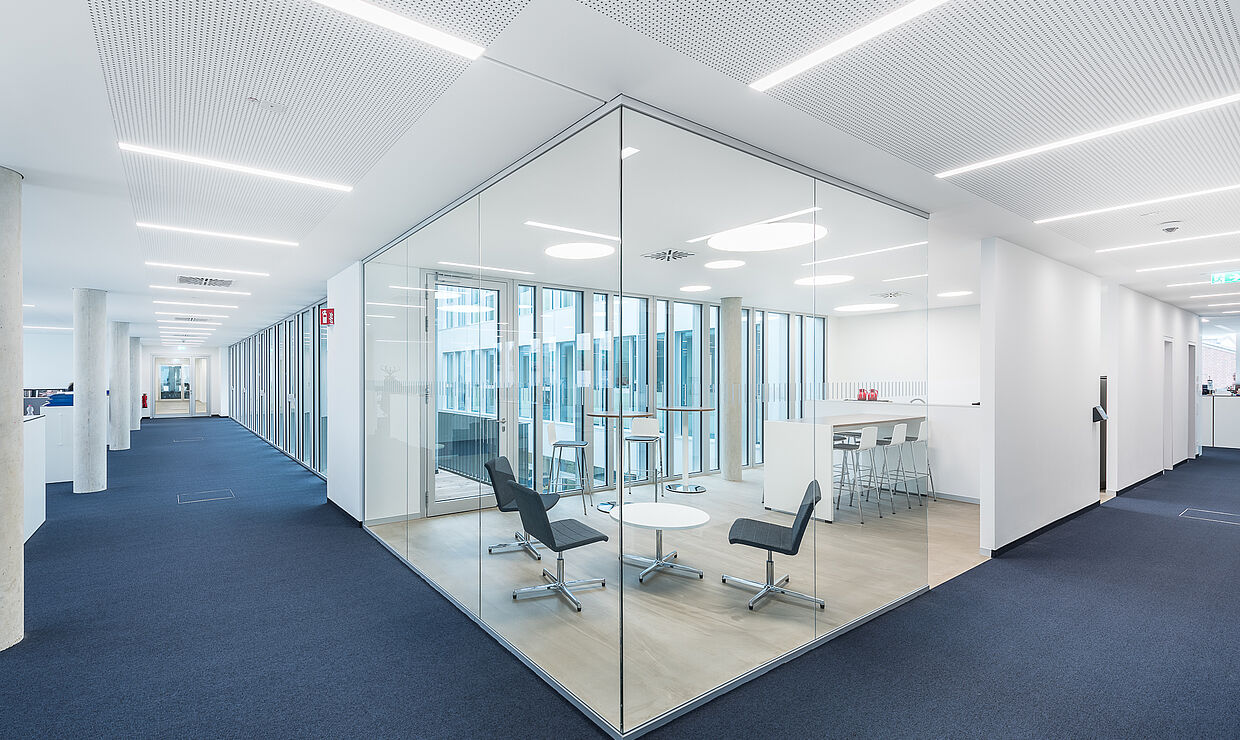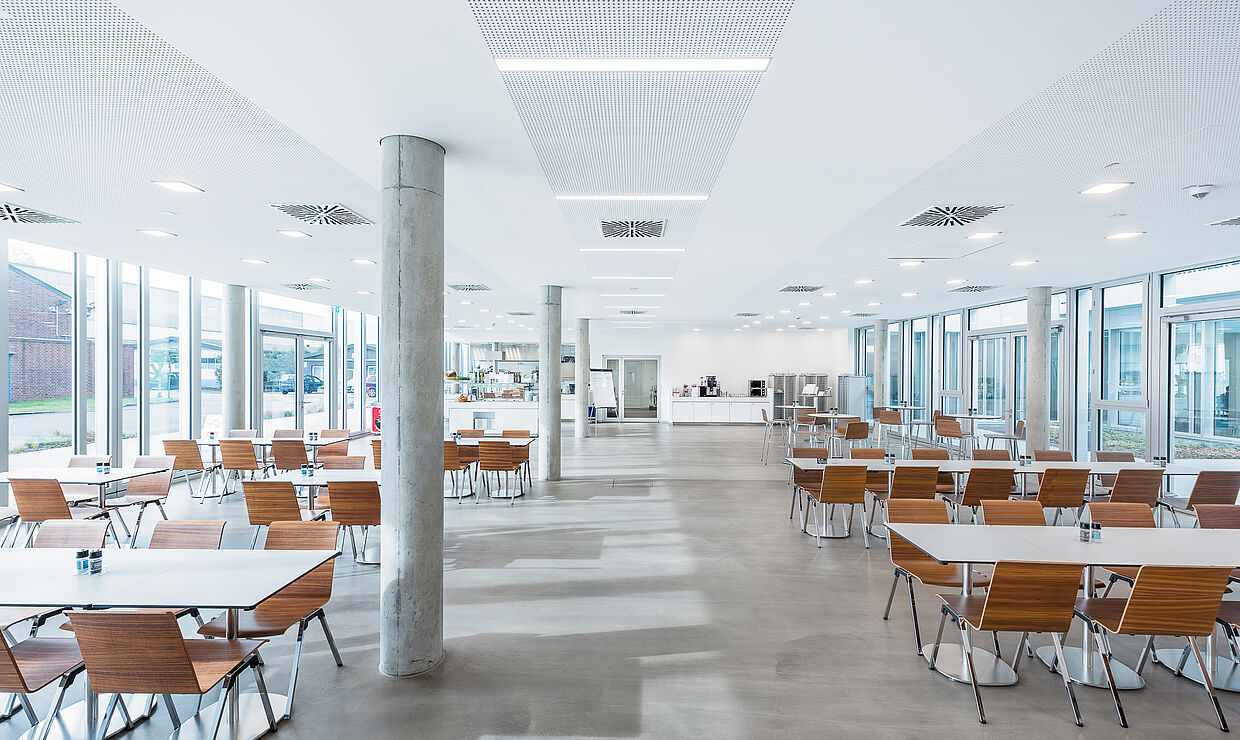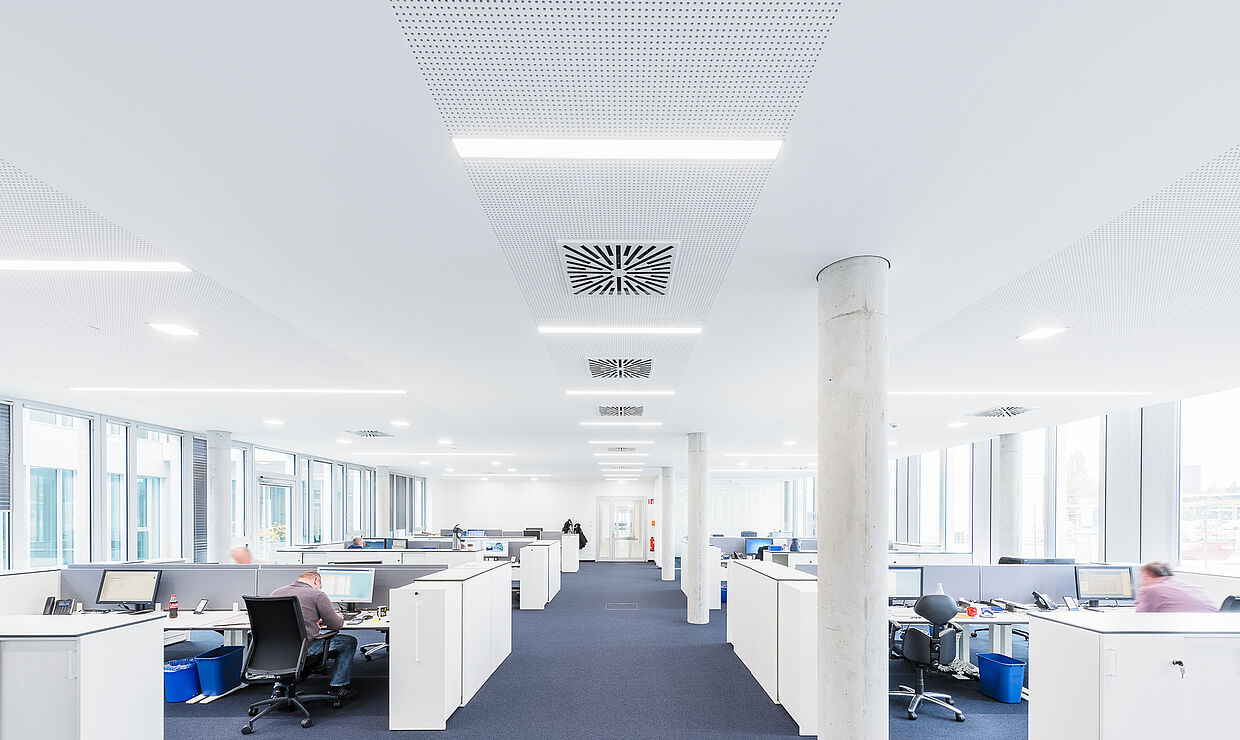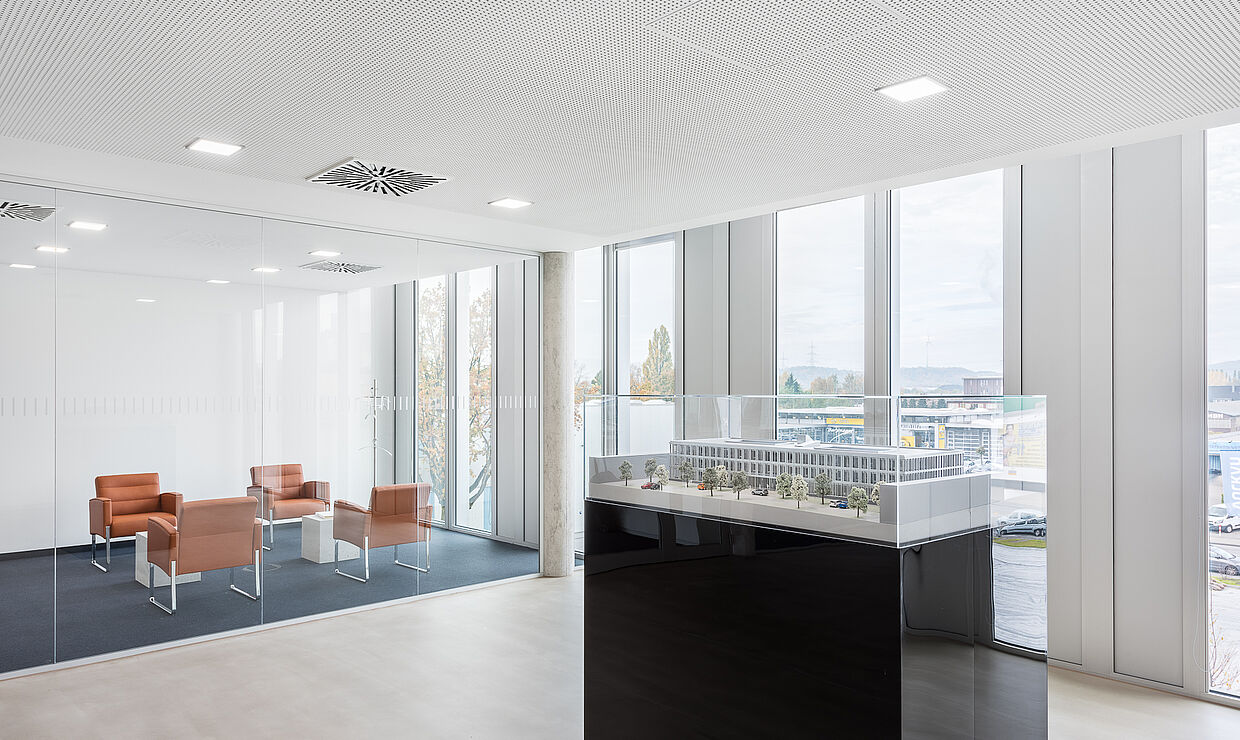 Vulkan Group Head Office, Herne, Germany
Client

Hackforth Holding GmbH & Co. KG

Architects

RKW Architekten, Düsseldorf

Lighting design

Fachplanung TGA: BDKplan, Düsseldorf
Vulkan is a long established company owned by the Hackforth family and is now in the fourth generation. The new head office building at the company's headquarters in the German town of Herne in North-Rhine Westphalia was opened on the occasion of the 125th anniversary of the founding of the company. The Vulkan Group specialises in Marine Propulsion Systems, Industrial Drive Solutions, and Refrigeration and Air Conditioning. Around 1200 employees in 20 subsidiaries and agencies in 51 countries around the world are coordinated from the corporate headquarters.

Besides focussing on the continuous improvement of production processes, the company was also looking for a sustainable and future-oriented set-up for their own working environments. The idea was to house the corporate headquarters in a larger building that would contribute to the company's sense of identity in order to be well equipped to meet future challenges in the market. As a result the building now comprises communal areas designed to promote communication, with transparent conference rooms, exhibition spaces and waiting areas and light-filled inner courtyards. The office space was also redesigned to promote cooperation between all members of staff.

Consistent with the clear lines and open structures featured in the new building, the lighting design was implemented using only a few different types of luminaire. The brief was to provide a discreet, efficient and glare-free solution that aligned with the geometrical design of the spaces and conformed to standards. Channel Office C-LED luminaires have been applied in the office spaces – while square downlights with flush-mounted opal diffusers are installed in the peripheral zones. In combination with linear fixtures, these also illuminate circulation areas and conference rooms. Round Solo LED recessed ceiling luminaires complement the concept of strict lines.