"Garden pavilion" for the Technology Institute.
All-round LED solution for the Karlsruhe Institute of Technology.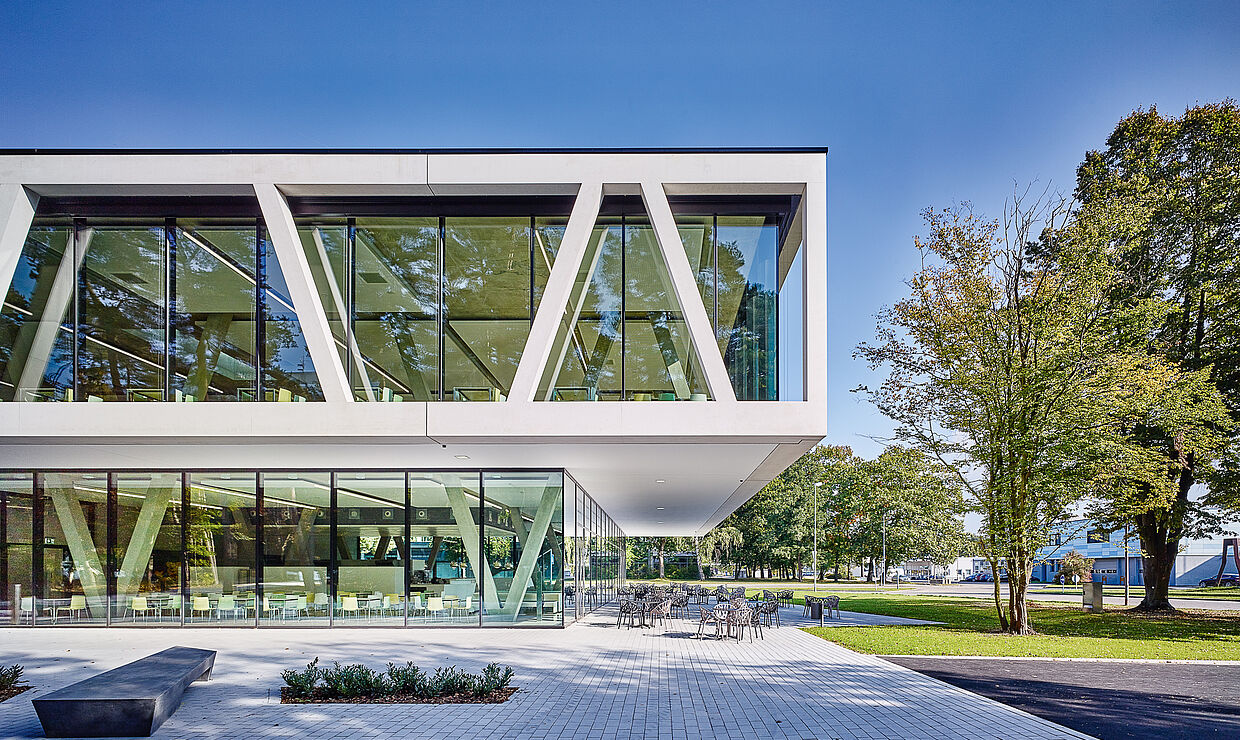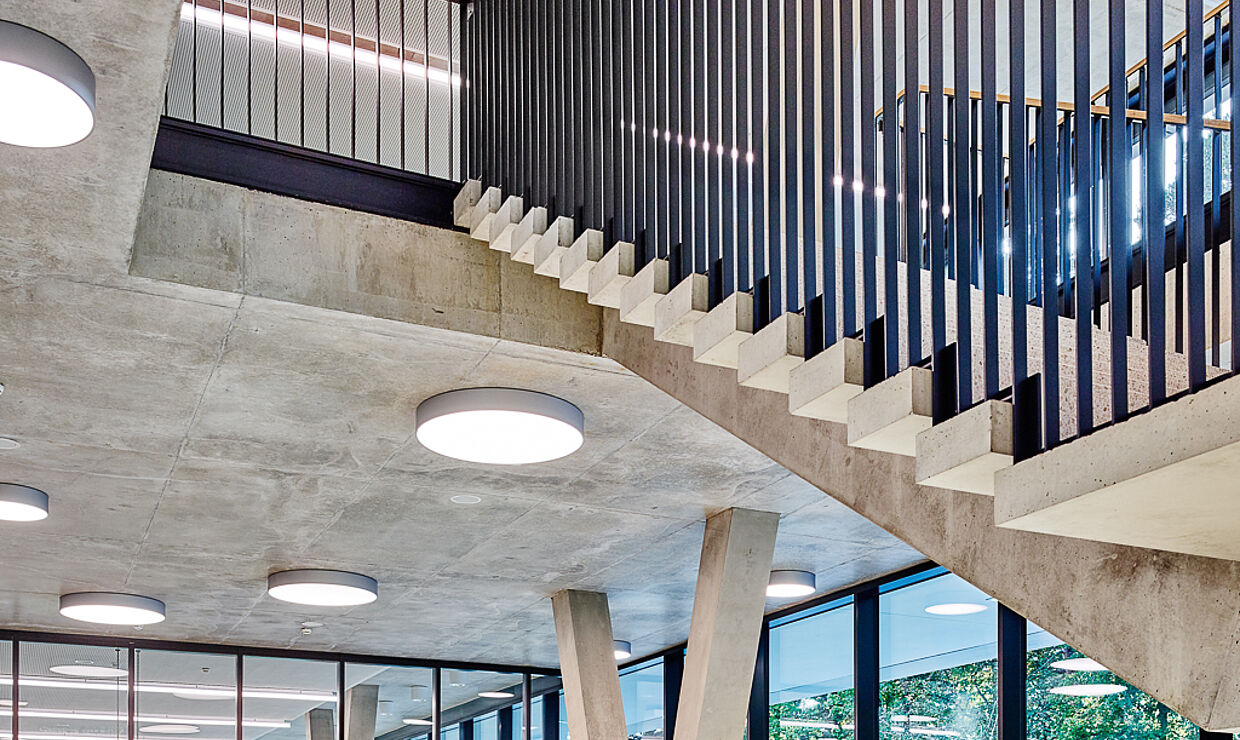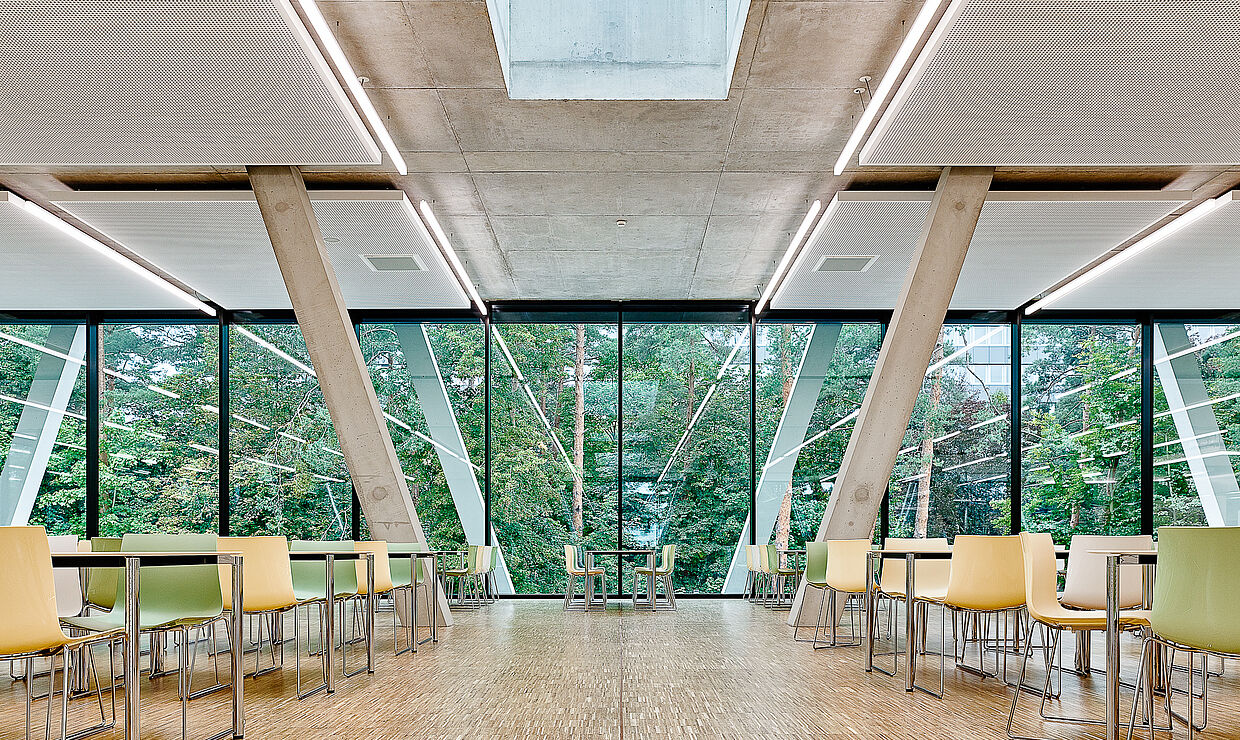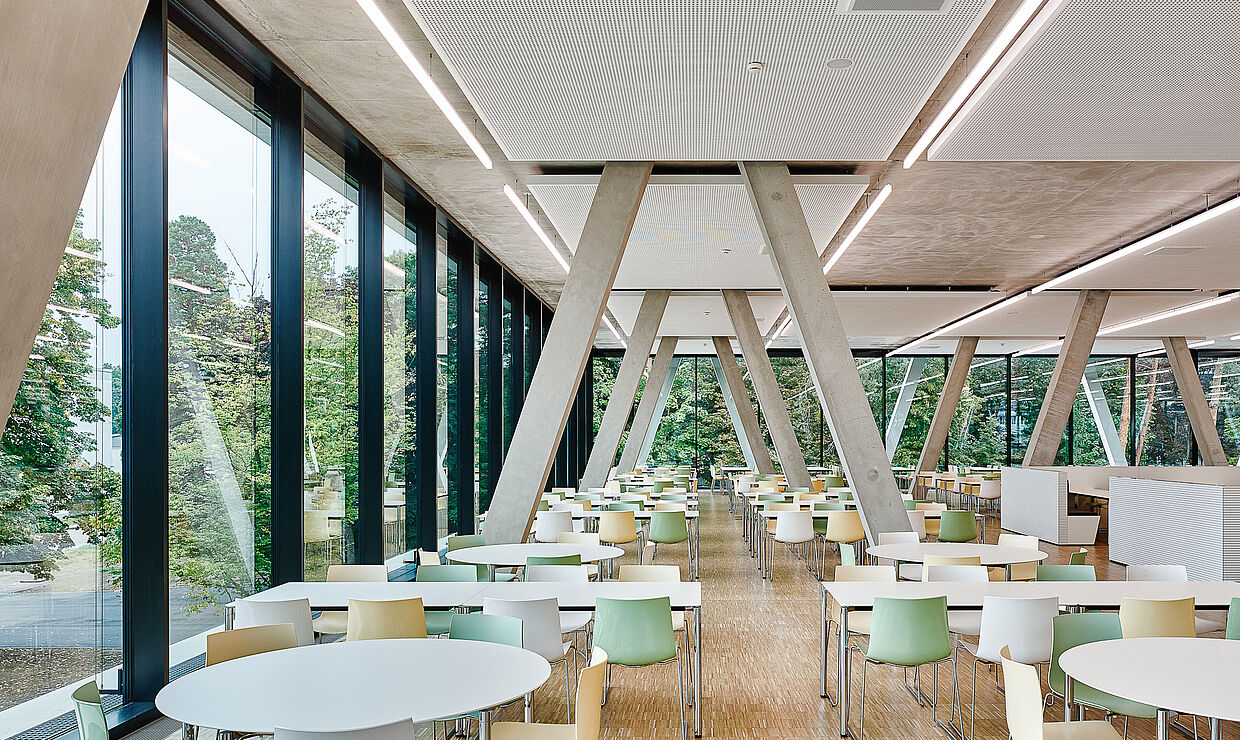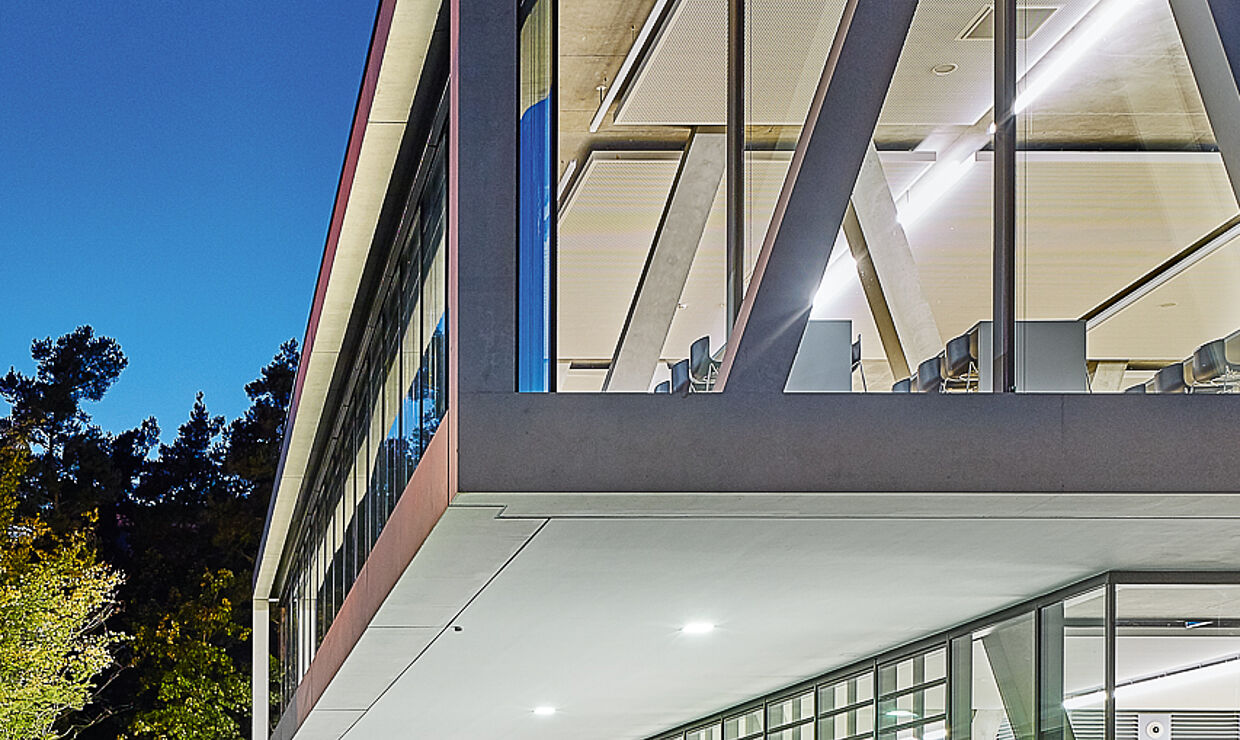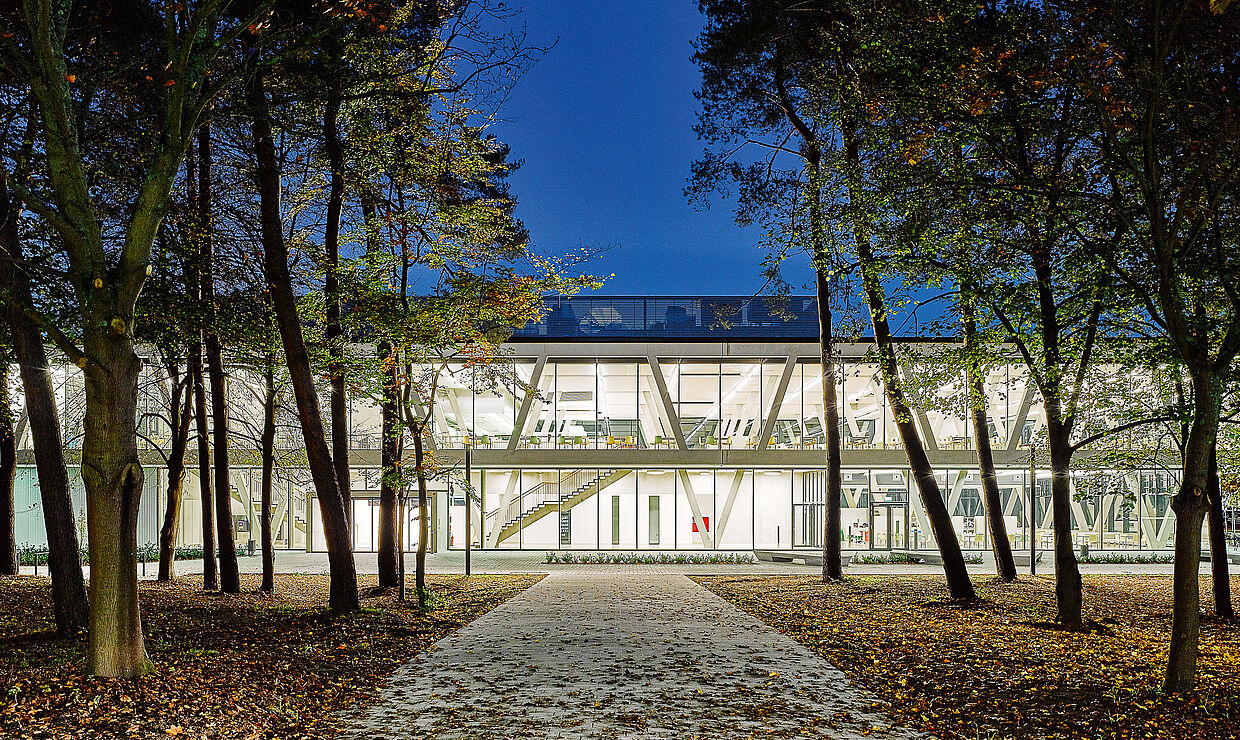 Casino, Karlsruhe Instituteof Technology (KIT), Karlsruhe, Germany
Client

Casino, Karlsruhe Instituteof Technology (KIT)

Architects

BM+P Architekten Hesse Haselhoff, Hartmut Geissler, Düsseldorf

Fotograf

© Daniel Vieser. Architekturfotografie, Karlsruhe, www.dv-architekturfotografie.de
The Karlsruhe Institute of Technology (KIT) is a renowned University of Technology and German research centre. The idea for the new canteen was that staff, students and guests should have the feeling they were sitting in a space surrounded by trees. The "casino" was therefore designed as a highly transparent structure with canted exposed concrete columns, and integrated perfectly into the wooded landscape – like a garden pavilion.

The lighting was to blend in harmoniously and discreetly with the archi­tectural concept. The luminaires were therefore required to be minimalist and unobtrusive in their design. Initially the lighting was based on conventional light sources. But then Regent came up with a custom designed LED solution which the architects and the client immediately opted for. The result was the new Flow LED, which in the meantime is in series production.

Flow LED luminaires can be used to create perfect uninterrupted lines of light. Optimum direct and indirect lighting is achieved using state-of-the-art LEDs together with SLA Technology (Spread Light Applicator) from Regent. The architects were especially convinced by the extremely even spread of light across the translucent housing. And it was no problem to align the system luminaire to the length of the acoustic ceiling sails.

In the entrance area round Solo LED surface-mounted ceiling luminaires add a lively touch to the exposed concrete ceiling. Their timeless design and seamless aluminium housing create an impression of streamlined elegance and quality. The LED luminaires applied in the new building enable energy savings of between 60 and 70 per cent as compared to conventional T5 luminaires. Higher cost-effectiveness, low maintenance requirements, and state funding for an LED solution all made for compelling arguments vis-à-vis the client.