Clouds of light for office landscapes.
Vodafone Germany sets high demands for flexibility, energy-efficiencyand ergonomics.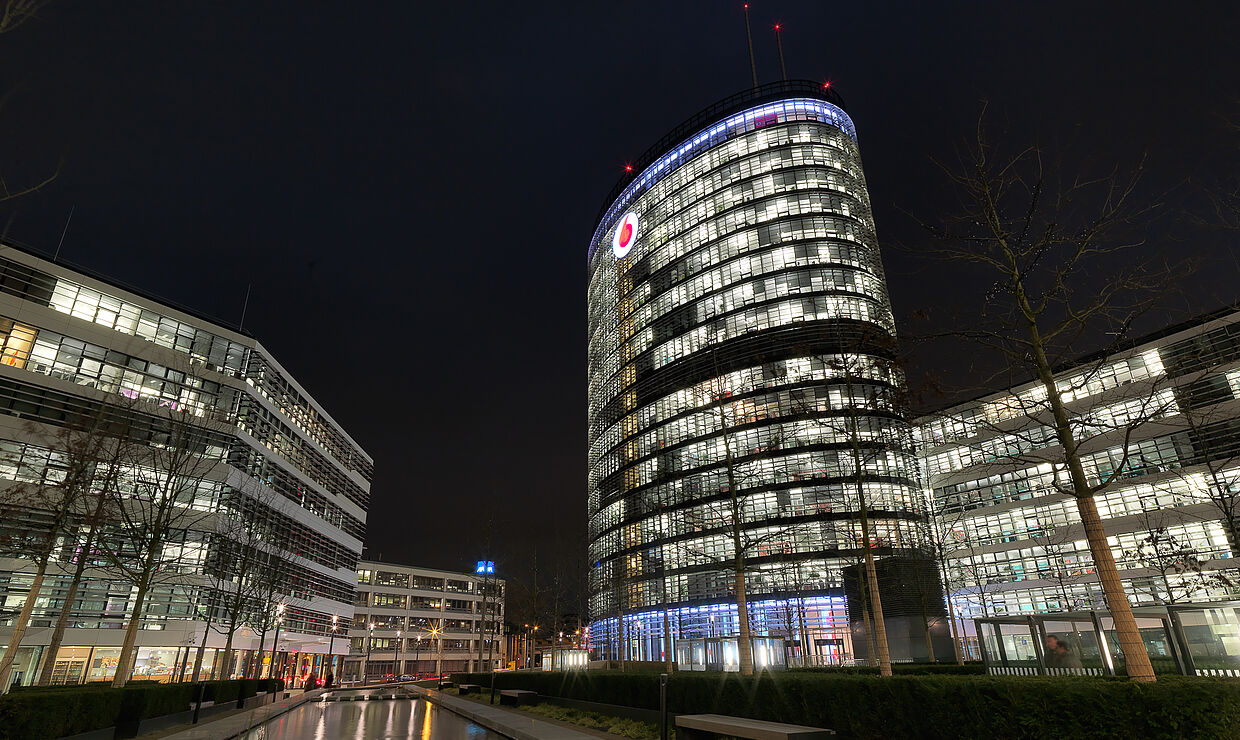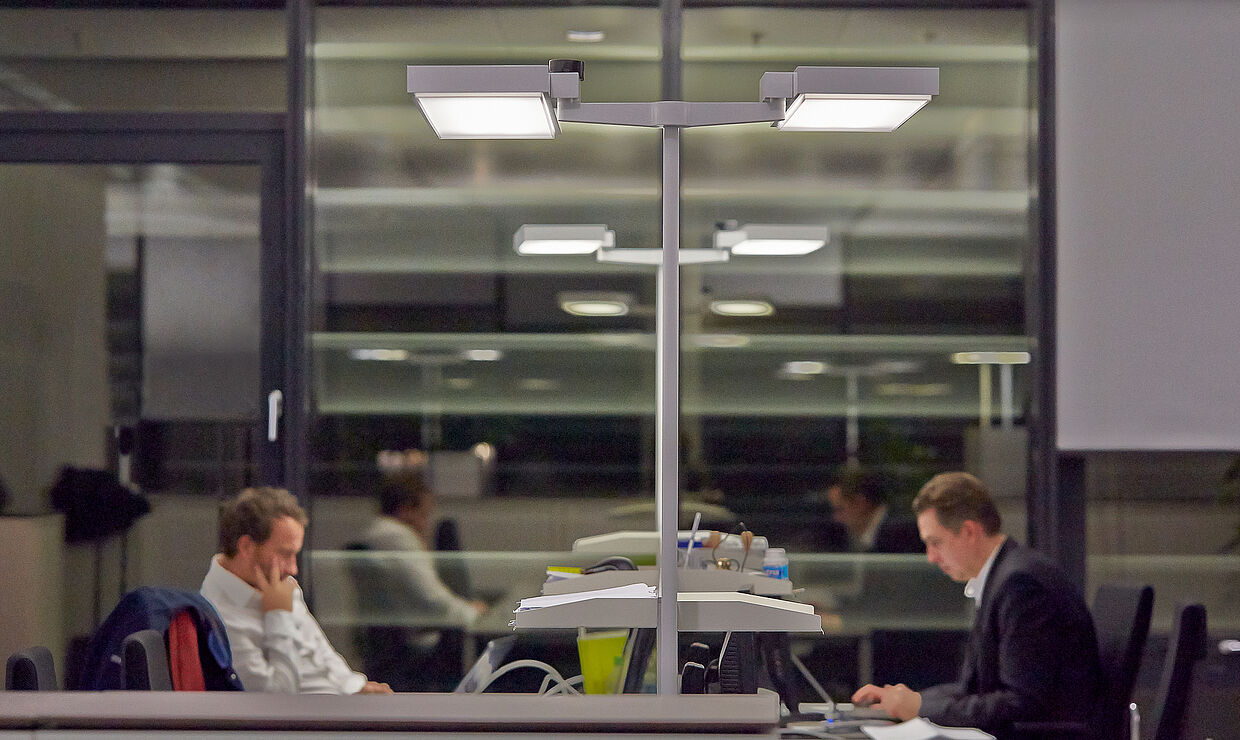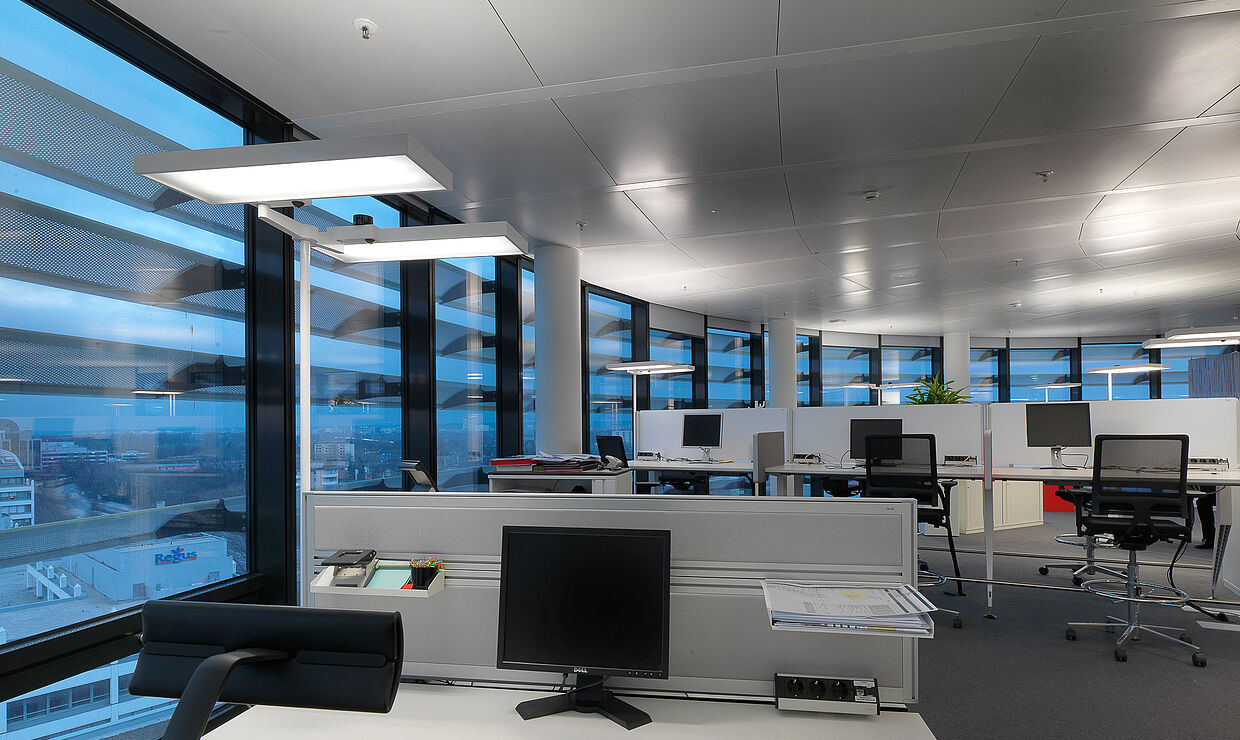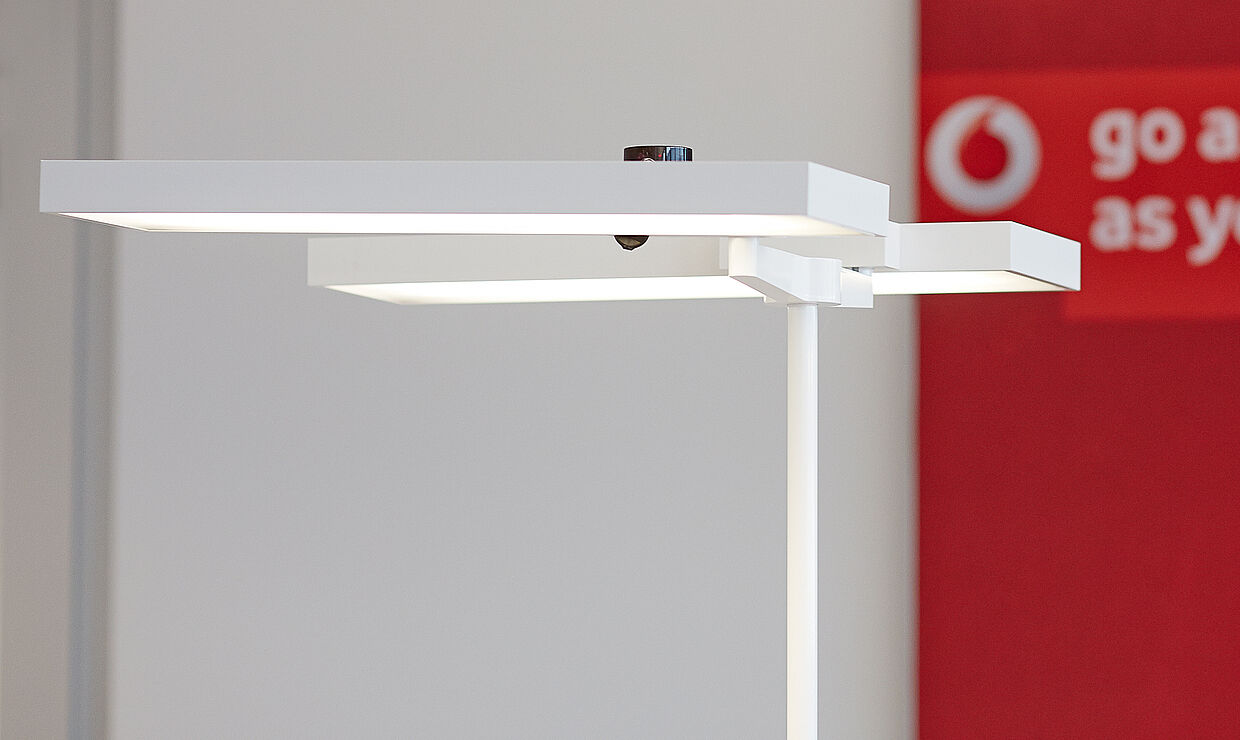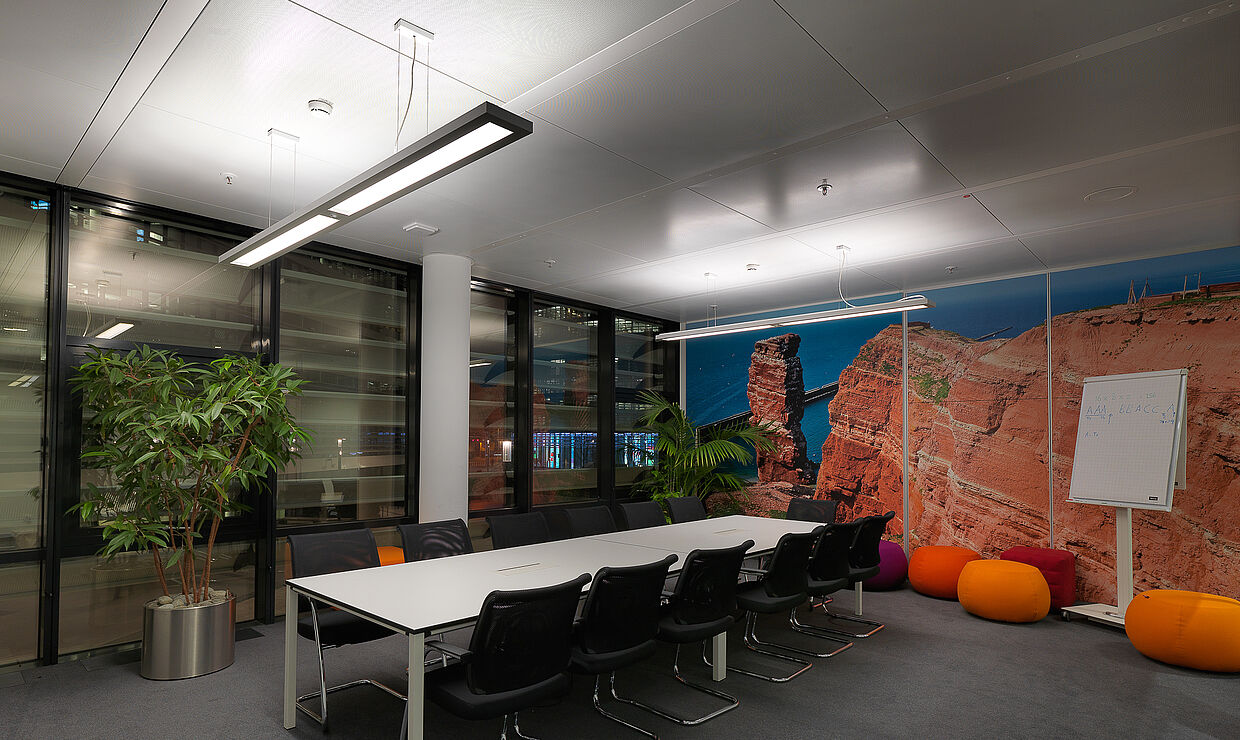 Vodafone Campus, Düsseldorf, Germany
Client

die developer Objekt Düsseldorfer VCD-Realisierungs-GmbH & Co. KG

Architects

HPP Architekten, Düsseldorf

Lighting design

Mertens AG, Quickborner Team, Vodafone
The Vodafone Campus in Düsseldorf incorporates the German headquarters of the telecommunications company and accommodates a staff of around 5000. The new, ultra-flexible open-plan concept meant a quantum leap for the company. According to an in-house survey, over 80 per cent of the employees claimed that the intelligent lighting solution was conducive to enhancing well-being in the new office spaces.

When planning this large-scale project, it soon became clear that the lighting solution would comprise free-standing luminaires in order to enable office layouts to be re-aligned quickly and easily, as required. The client requested an uncomplicated solution to network the luminaires, and had very high demands with regard to energy efficiency and ergonomics at the workplace. As the result of an intensive dialogue between the decision-makers at Vodafone, Mertens AG and Regent, the team opted for the intelligent ALONE at WORK® solution, which other customers are also benefitting from in the meantime.

A total of 2300 Level CLD free-standing luminaires have been applied in the open-plan office spaces in the office block. On every floor, the free-standing luminaires located in close vicinity to one another are networked via wireless communication.

Equipped with the ALONE at WORK® module, they provide optimum lighting at individual workstations across the day and ensure the illuminance levels in the respective office environments are to standard.

The light clouds created by a group of intelligent luminaires promote concentration and a sense of well-being. The luminaires can be repositioned at any time without any costly re-programming. The energy-efficient lighting fulfilled one of the criteria required for having the office building LEED Gold certified in accordance with the Green Building Standard.