Lines of light and sunlight in the ministry building in Stuttgart.
The Channel system batten luminaire creates a subtle sense of orientation.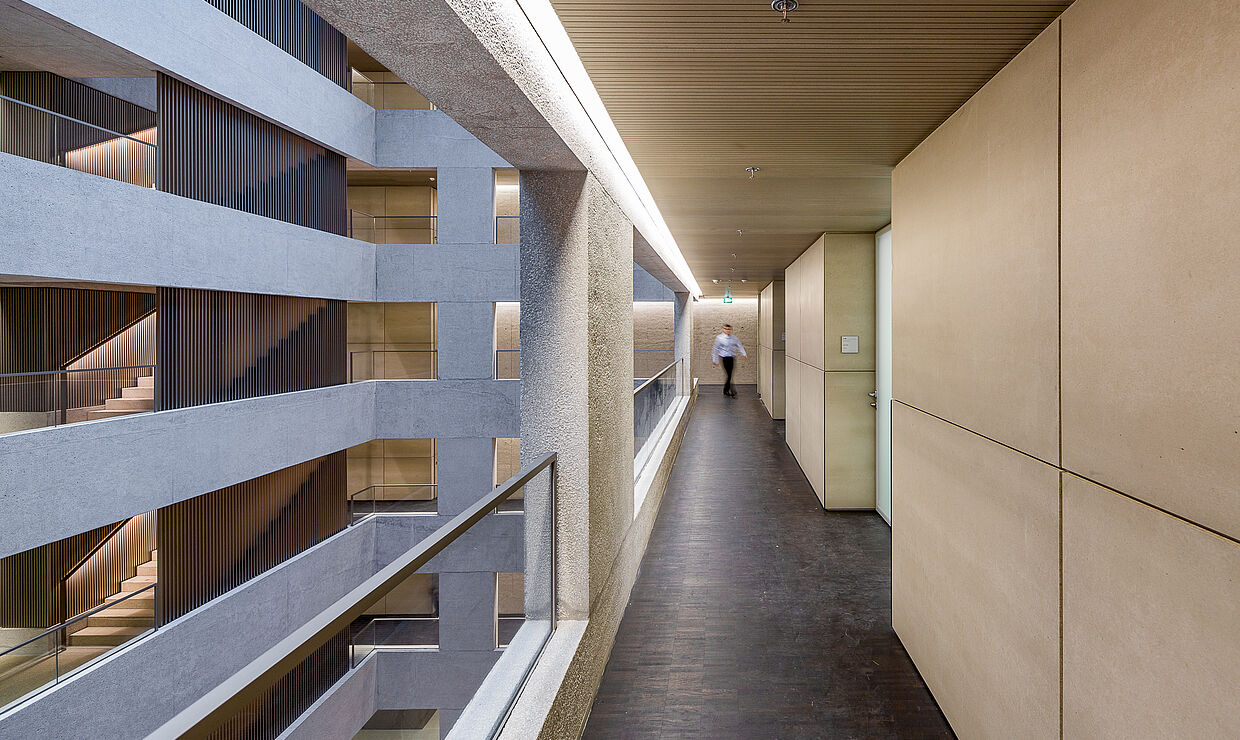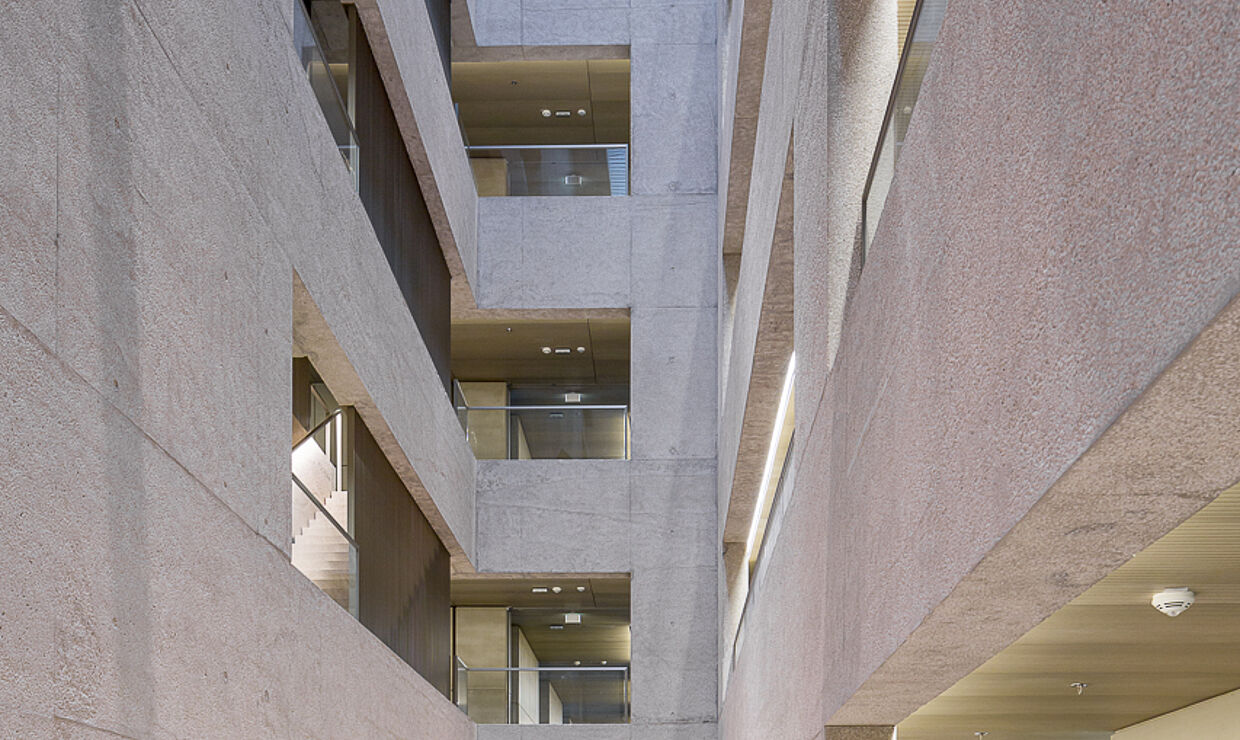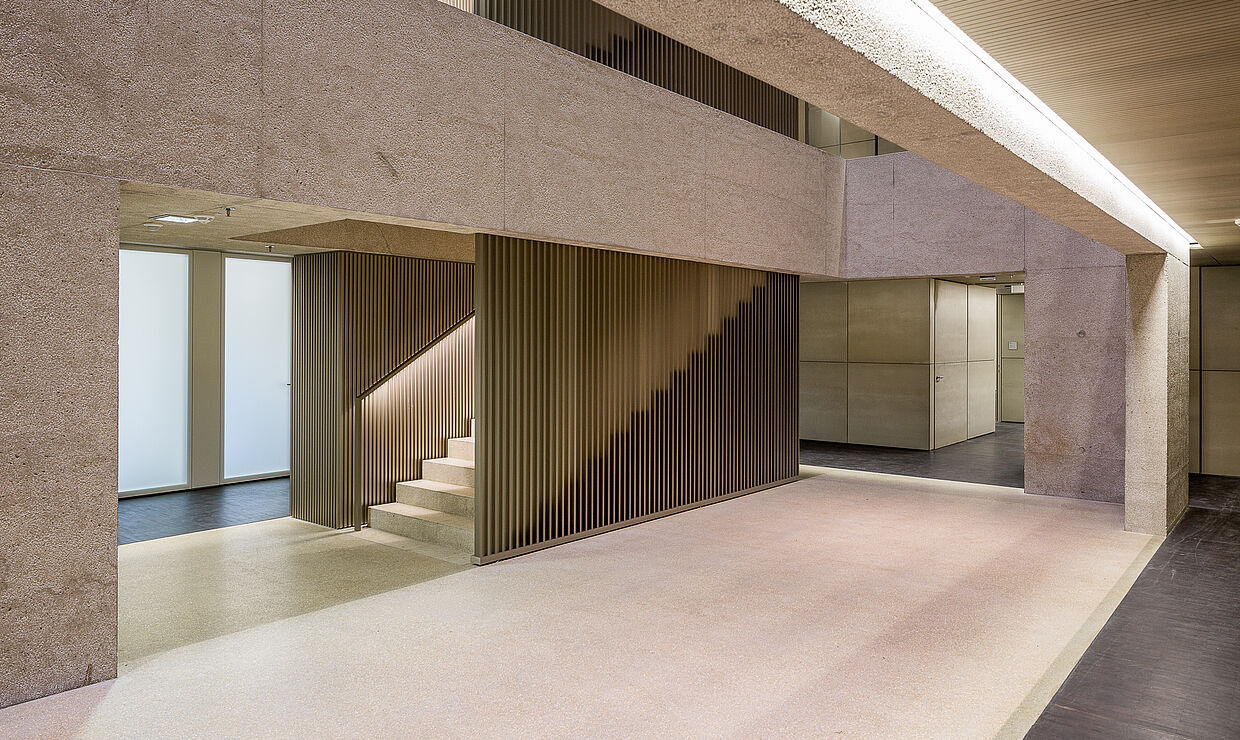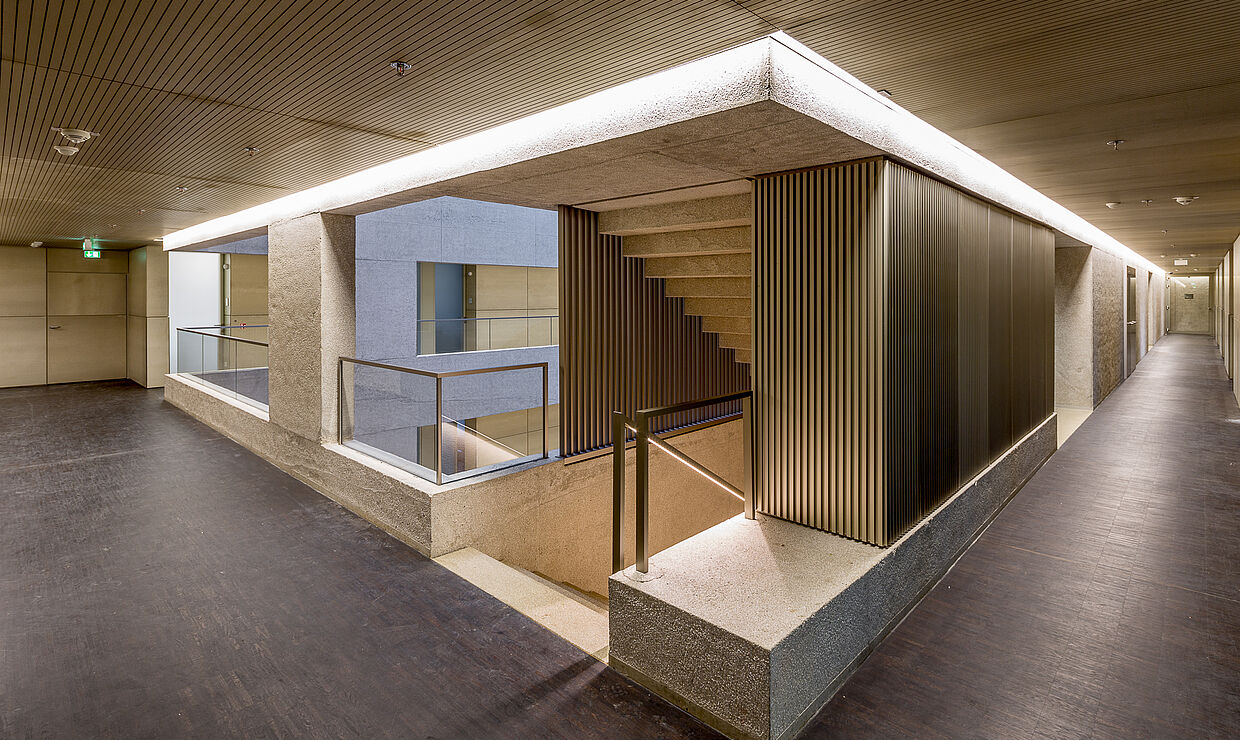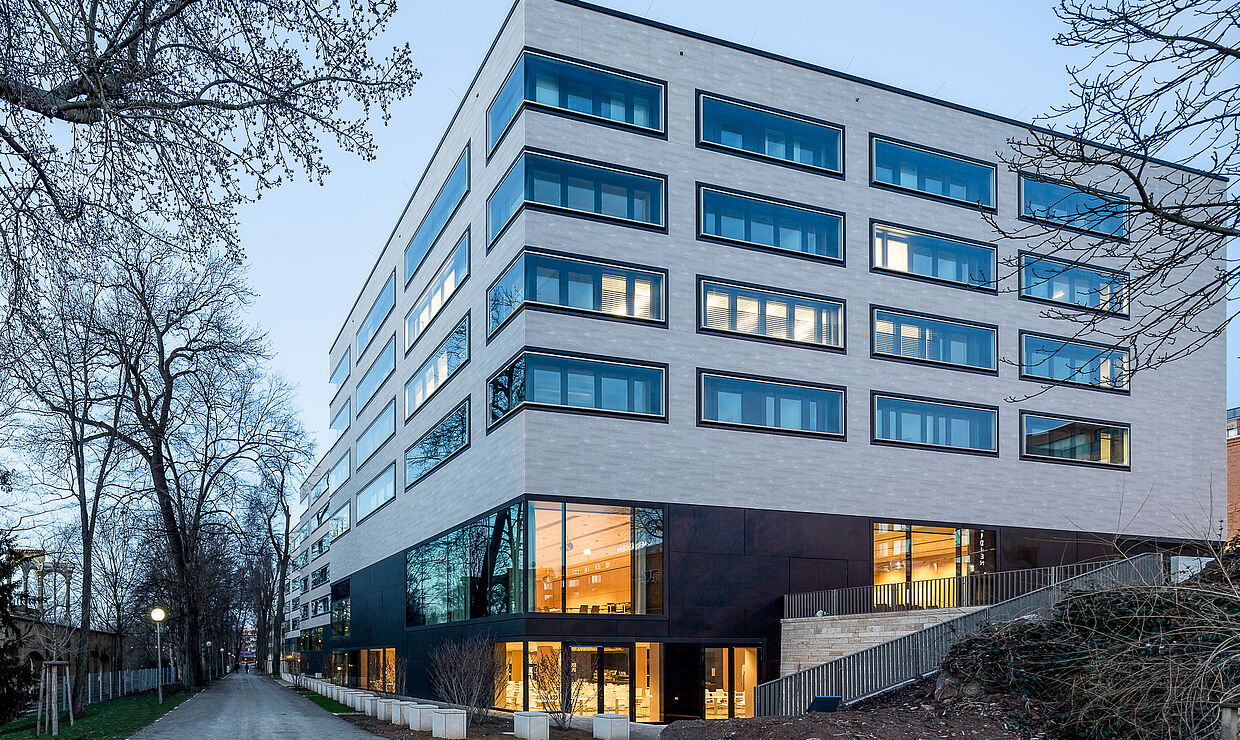 New ministry building, Stuttgart, Germany
Client

Baden-Württemberg Ministry of Finance and Economy

Architects

Staab Architekten GmbH, Berlin, Germany

Lighting design

Licht Kunst Licht AG, Berlin

Fotograf

Markus Ebener
The interdisciplinary complex of ministries in Willy-Brandt-Strasse in Stuttgart offers just under 20,000 square metres of space for 610 employees from the Ministry of the Interior, the Ministry for the Environment, Climate and Energy, and the Ministry of Rural Development and Consumer Protection.

The ministerial building was designed by Berlin-based architect Volker Staab. The well-devised energy concept places emphasis on the careful use of resources and meets the target of cutting primary energy consumption to 60 per cent of the value stipulated in the 2007 energy conservation regulations.

During the day, the base lighting is largely provided by the daylight flooding into the interior courtyards, while the artificial lighting was to shape the space and support wayfinding. At the same time, it was required to blend in formally with the simple, discreet architectural language.

The Channel profile luminaires reiterate the clear lines of the atria, with the contour lighting reinforcing the architectural concept. The continuous lines of light strips subtly support orientation. Thanks to the staggered alignment of the fluorescent lamps, the lines of light are uniform and continuous – a highly efficient system. Form and function combine perfectly with the architecture and the daylight.