In line with Mercedes-Benz.
Straightforward and clear-cut – with the Channel recessed ceiling batten luminaire.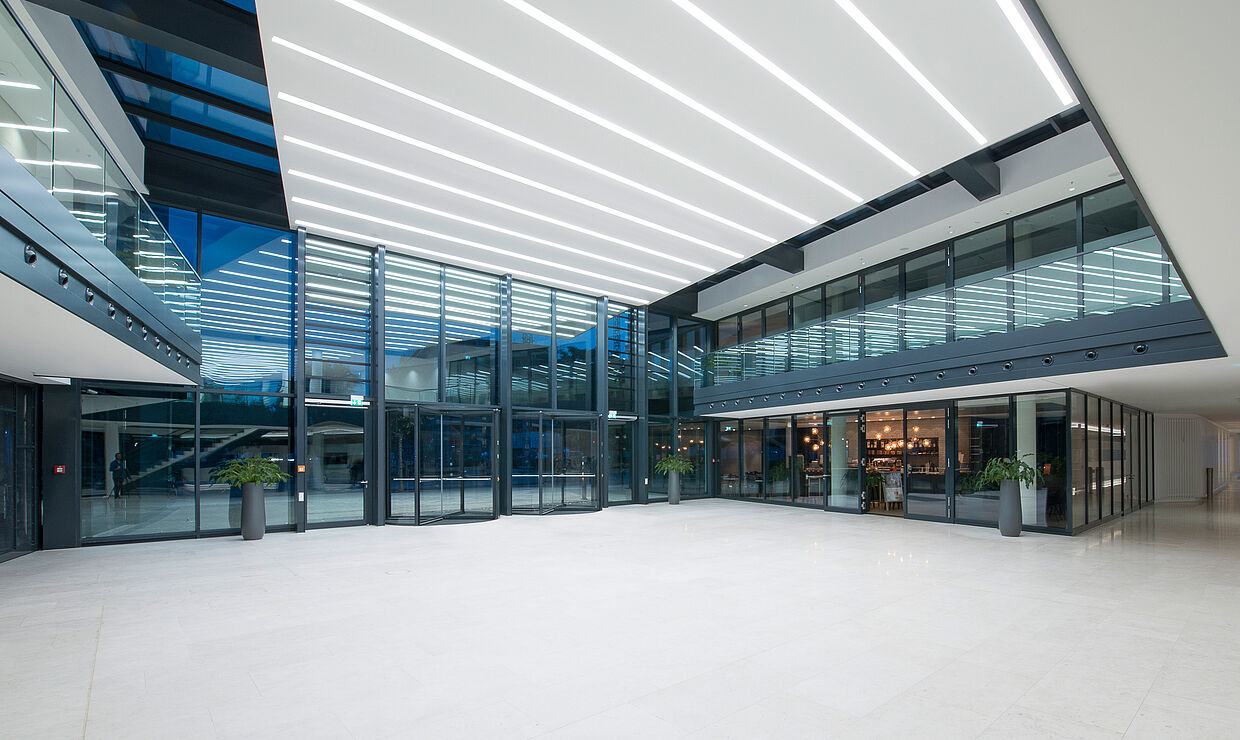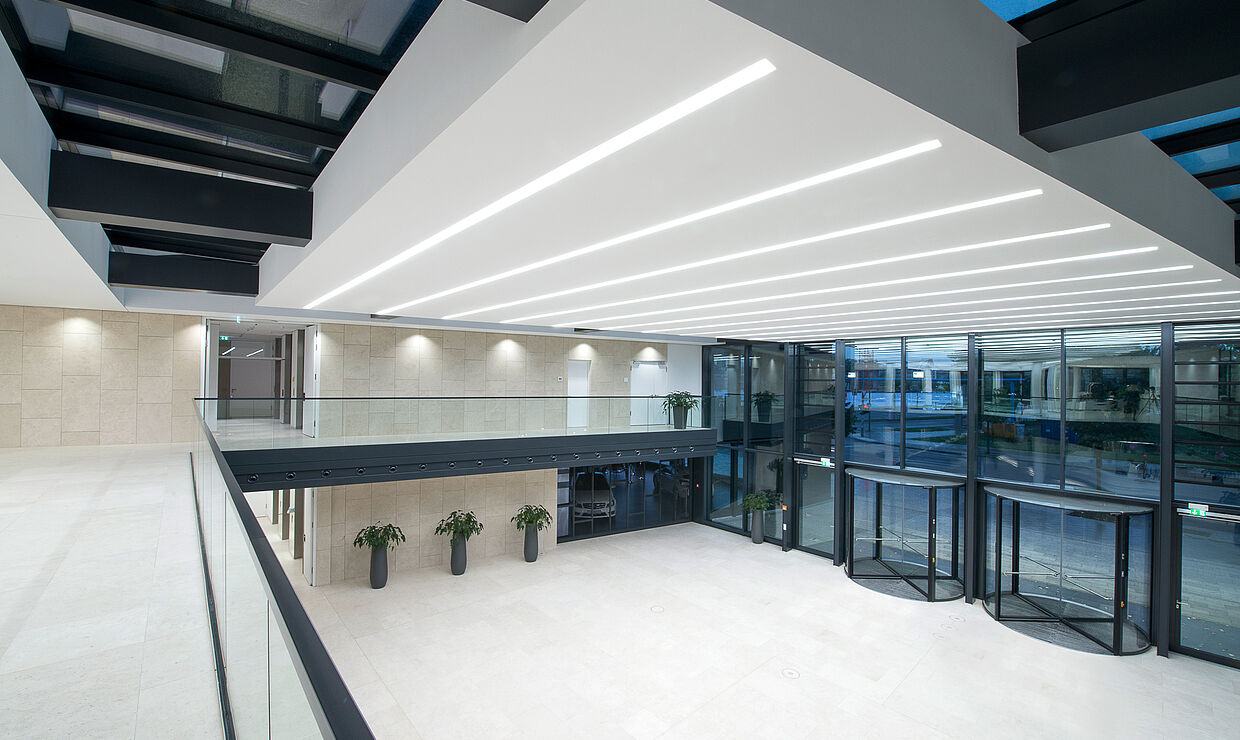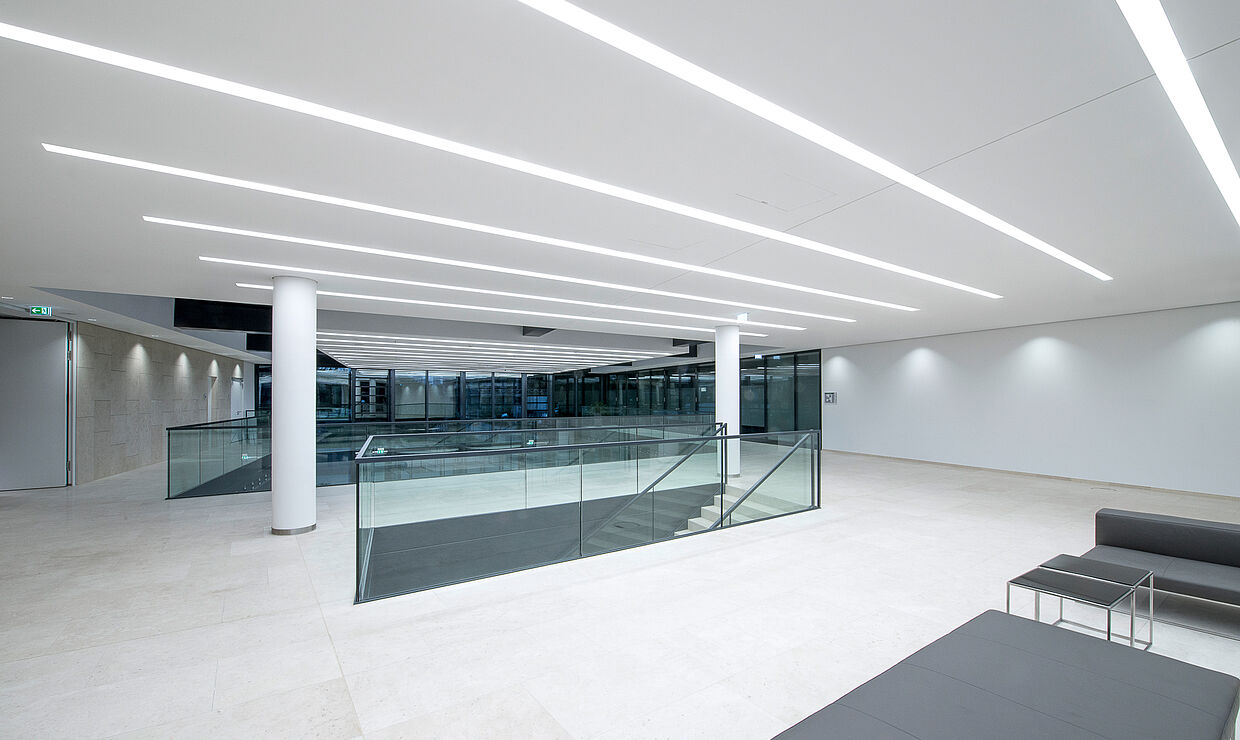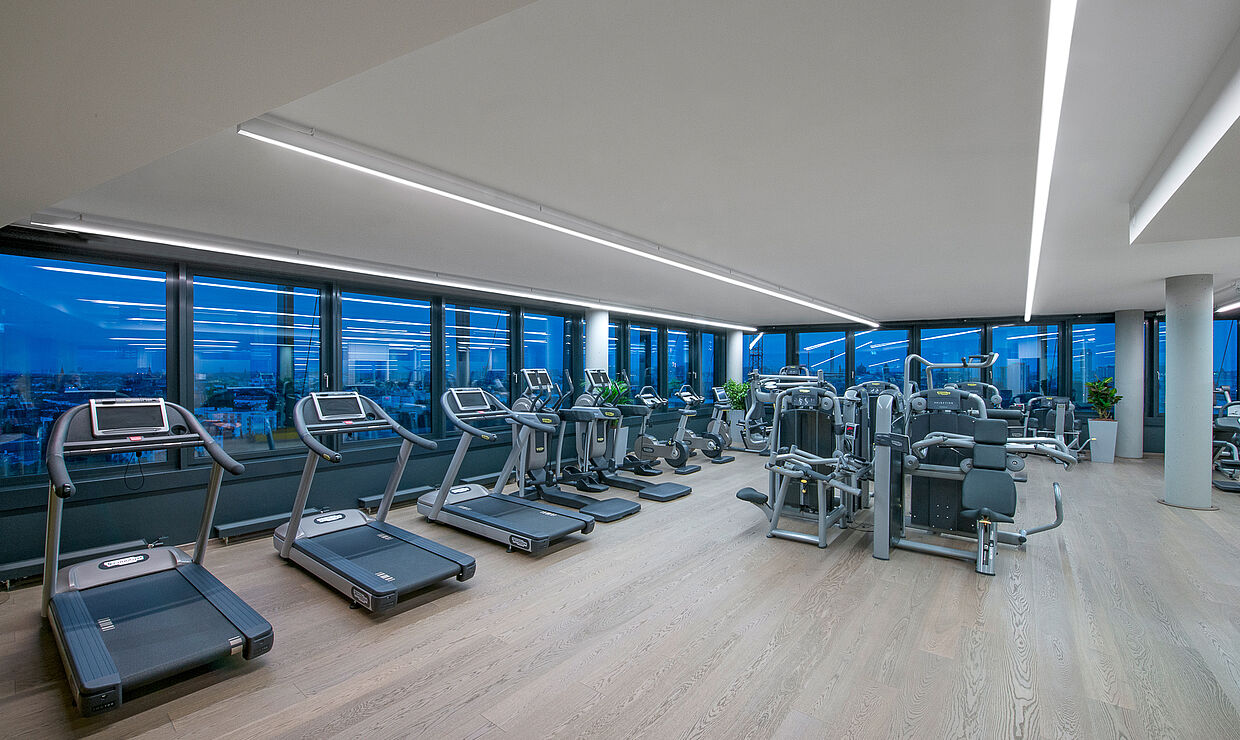 Mercedes-Benz, Berlin, Germany
Client

CA IMMO Berlin MBVD Projekt GmbH & Co. KG

Architects

Gewers & Pudewill GmbH, Berlin, Germany

Lighting design

Kardorff Ingenieure Lichtplanung

Fotograf

Markus Mosman
Mercedes-Benz is consolidating its existing Berlin offices and incorporating them in the new German headquarters of Mercedes-Benz Sales Division in Berlin Friedrichshain. With a Mercedes-Benz showroom and a bistro, the facility is opening up to the urban environment. The building was developed and constructed by CA Immo as a DGNB-certified Green Building and can accommodate up to 1200 employees.

In order to meet the high energy-saving standards, Mercedes-Benz opted for LED luminaires in virtually all areas. The lighting concept in the two-storey foyer is designed to guide visitors into the building. The substantial ceiling height makes maintenance work particularly challenging. Regent's low-maintenance LED luminaires reduce servicing to an absolute minimum.

20 metres of continuous Channel LED recessed ceiling luminaires have been integrated into the metal ceilings, creating clean, uninterrupted lines of light. With a light output of up to 80 lumens/watt these luminaires open up completely new options
for functional lighting – even in spaces with high ceilings. The parallel lines of light guide visitors into the foyer from outside. IP 54-rated Channel LED luminaires have been mounted in the canopy over the main entrance. The brightness of the lighting
in the foyer can be adjusted as required using DALI controls.