Spacious architectureand high quality of light.
Open-plan spaces in the Vaillant head office in Vienna.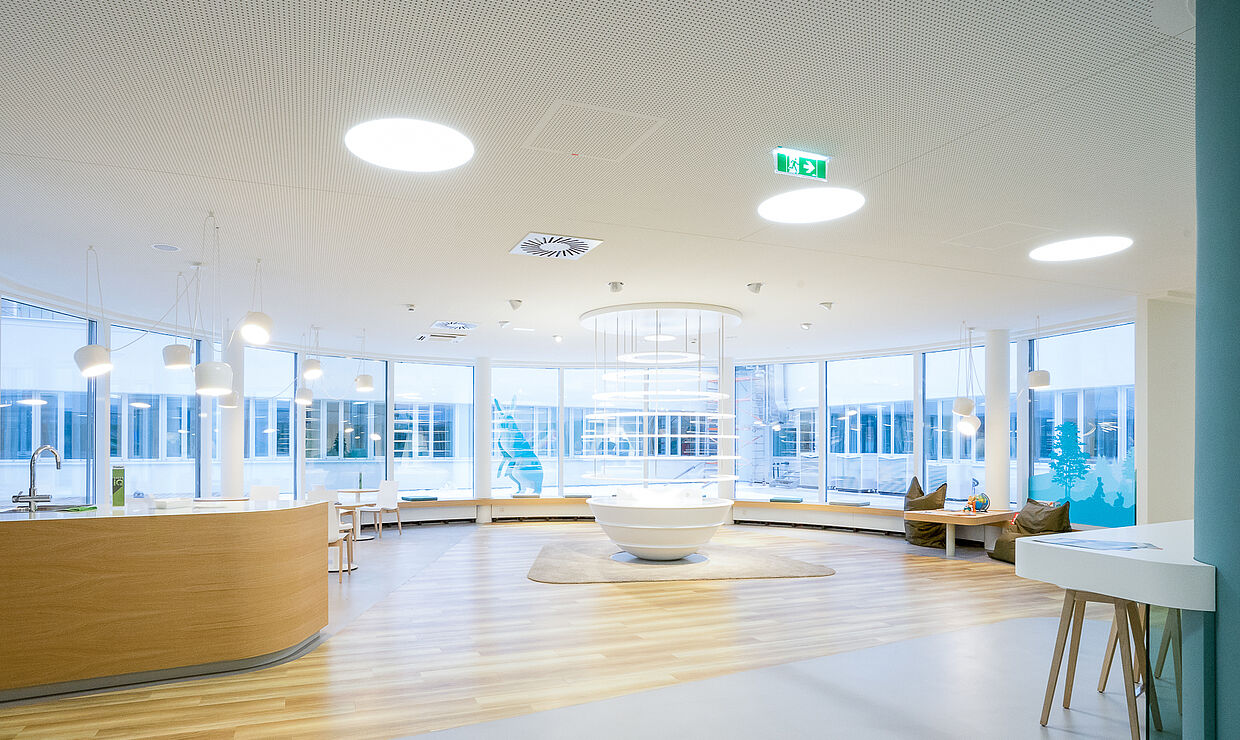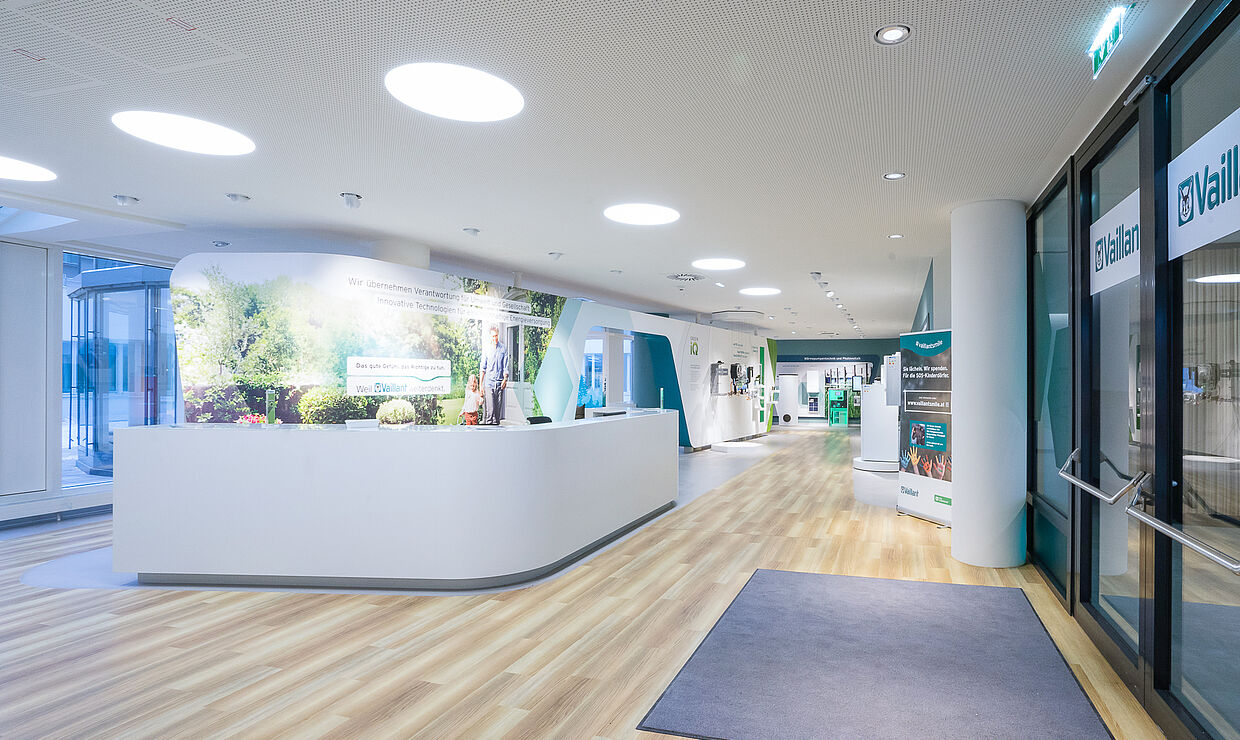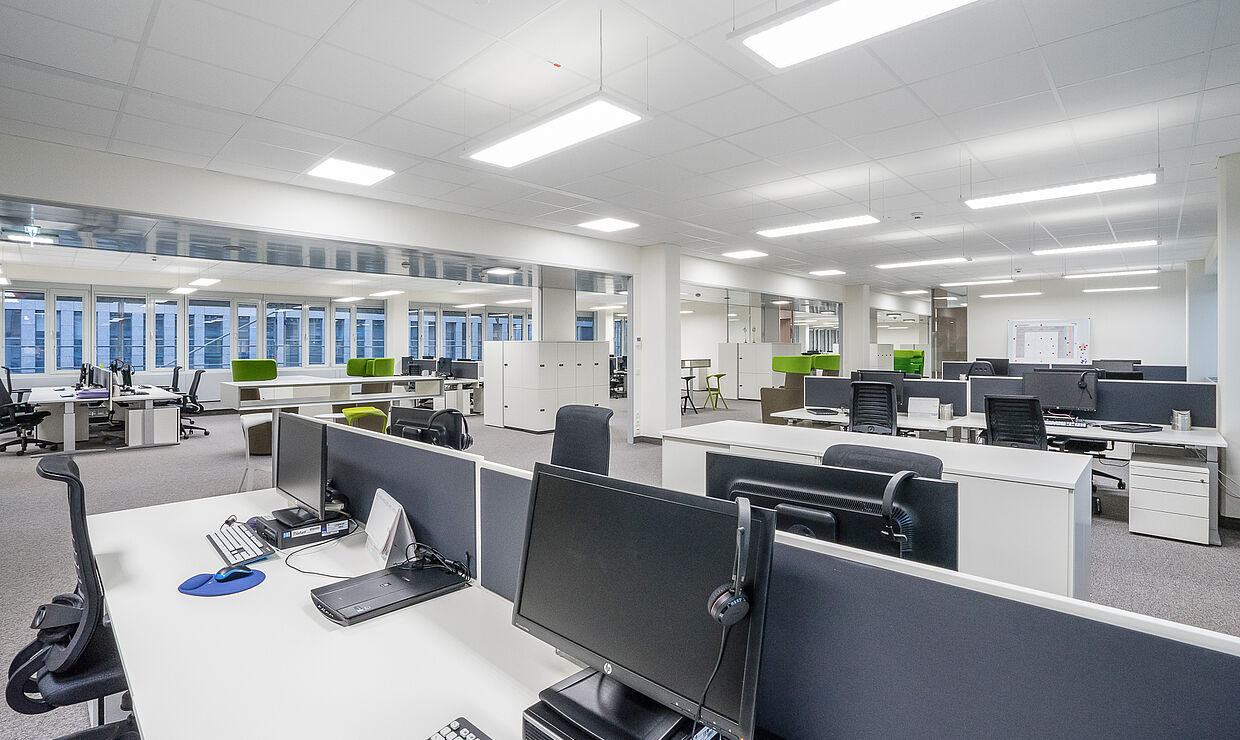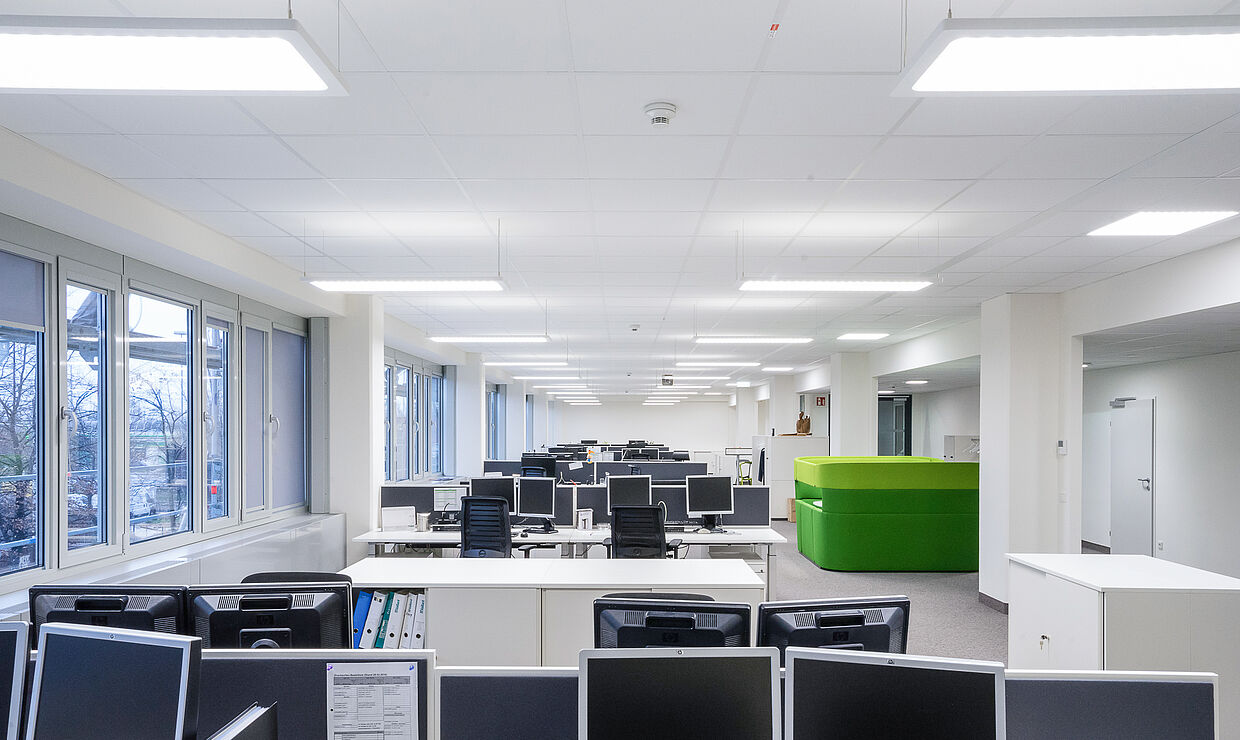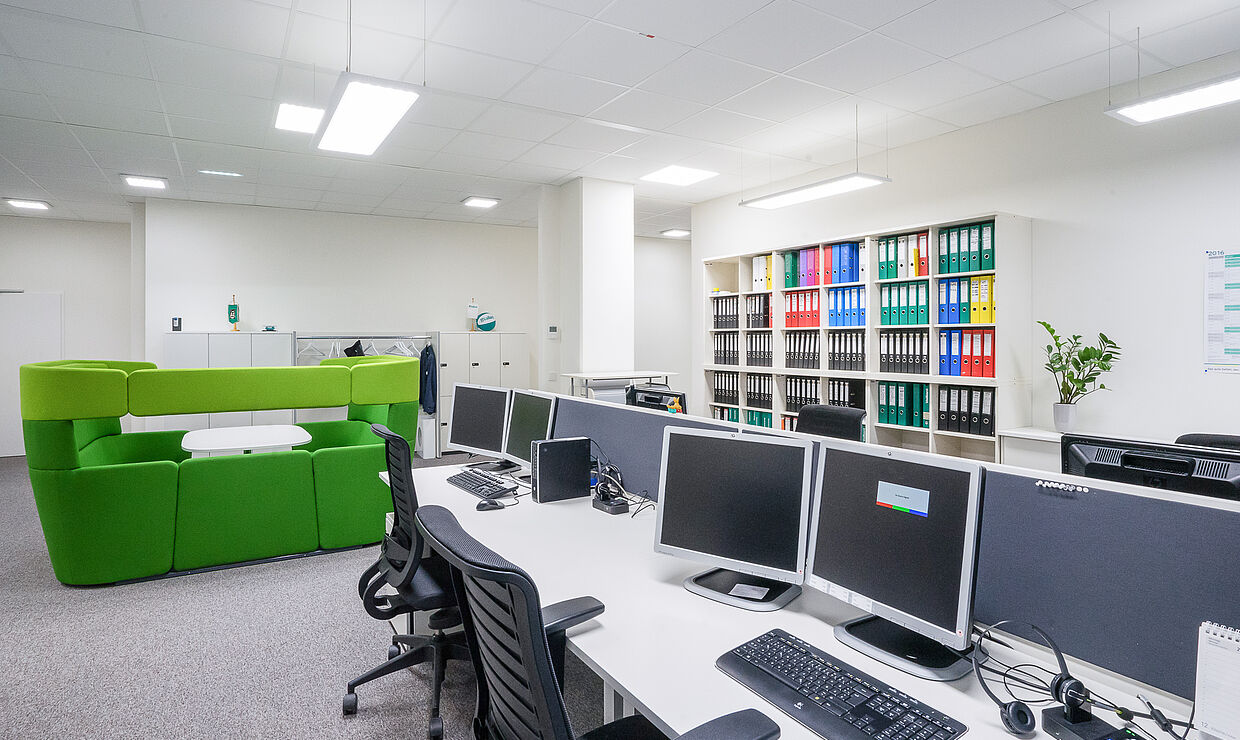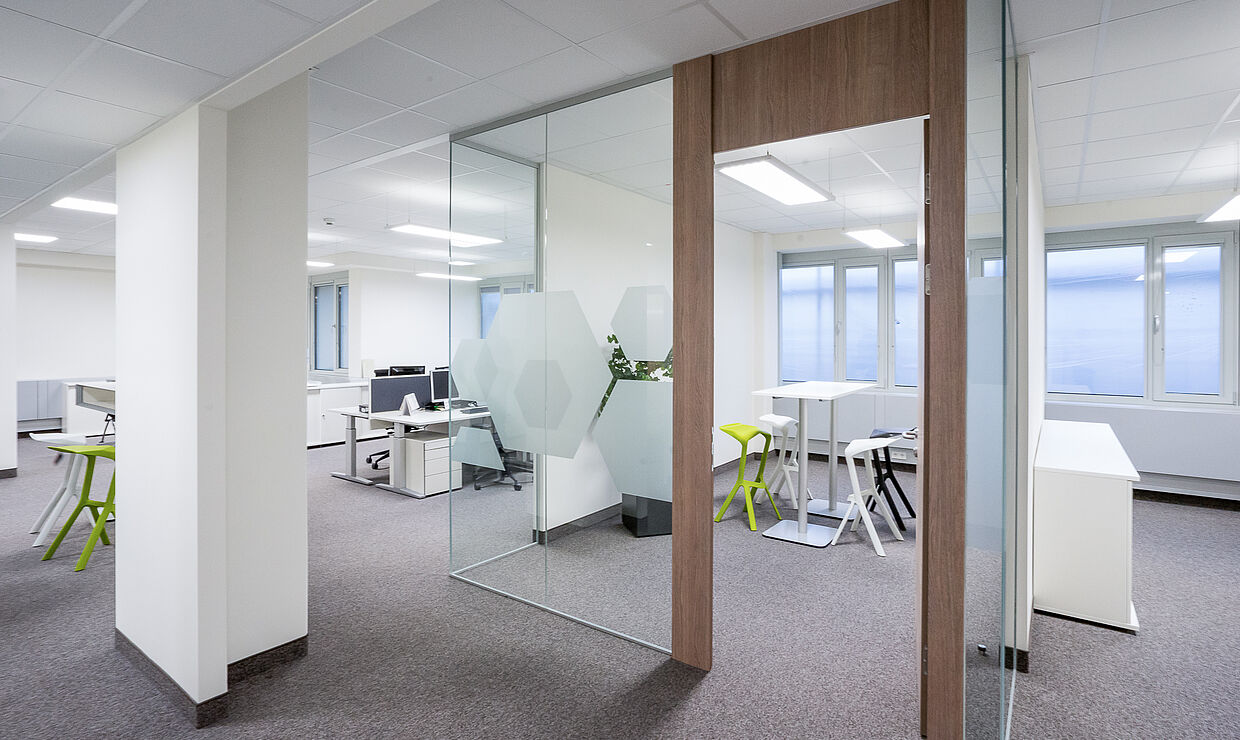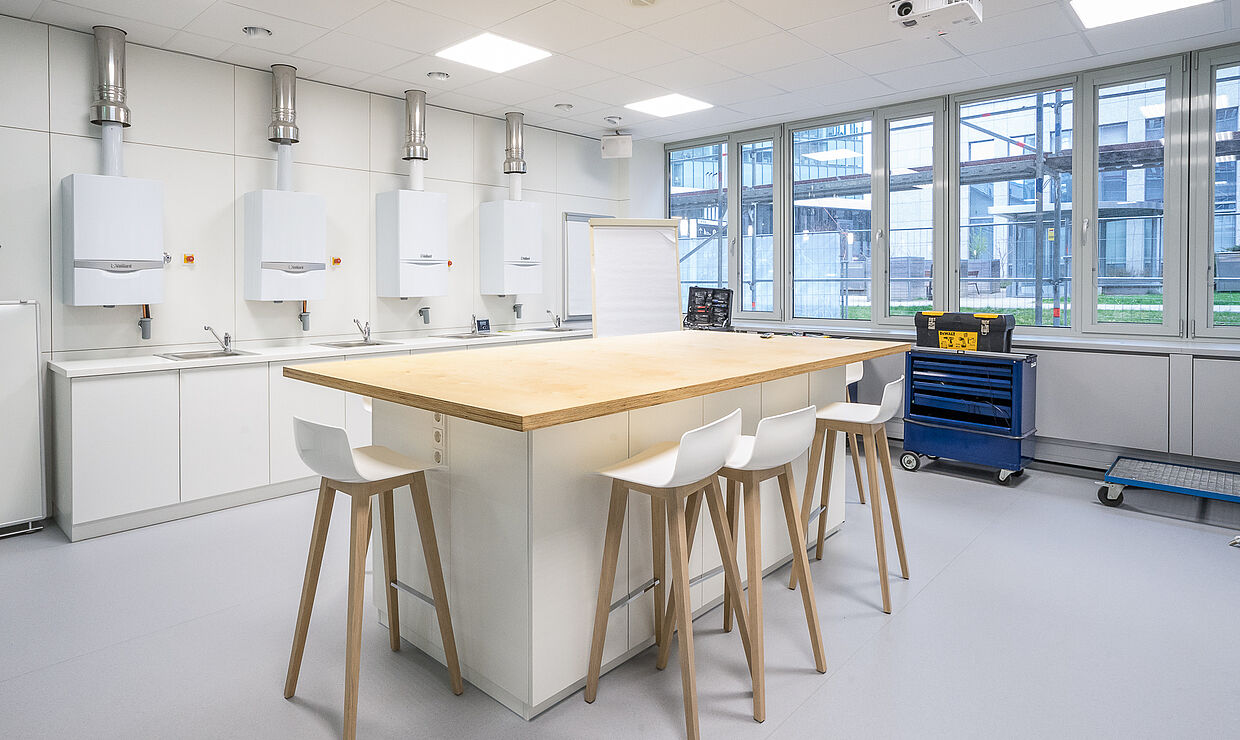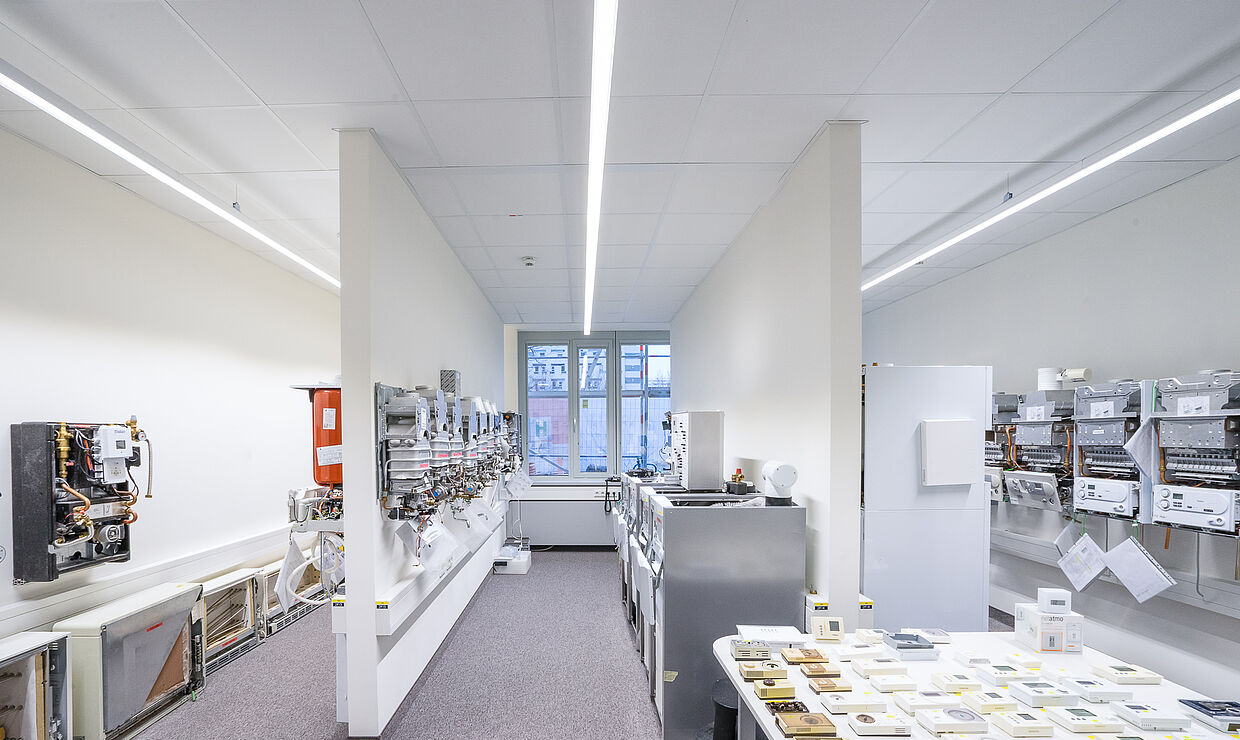 Vaillant head office, Vienna, Austria
Client

Immofinanz

Architects

Tulzer & Osterauer

Fotograf

© Markus L. Tomasich
The open-plan spaces in the Austrian head office of heating technology specialists Vaillant are designed to promote communication with customers and among the teams, as well as help to improve internal procedures and workflow. The spaces have been designed in accordance with the latest findings in the field of industrial psychology.

The design of the head office, which is situated near the Wienerberg business district and is easy to access, was to underline the qualities that have made Vaillant so successful in the market: transparency and drive. The 4000 square metre premises comprise a customer centre, a training centre and office spaces for 130 members of staff. The combination of directed light and evenly spread light in the open-plan offices makes for a productive and pleasant working atmosphere. Dime LED pendant luminaires deliver standard-compliant direct lighting and, thanks to their special lens optics, wide-beam indirect lighting across the ceiling. The conference rooms and circulation zones have received surface-mounted or recessed Dime luminaires – a highly efficient solution for enhanced light quality.

The customer centre provides the opportunity to get to know what Vaillant offers in the way of products and services or consultation regarding the different solutions available. In this part of the building and in the spacious circulation areas, including the cafeteria, round Solo LED recessed ceiling luminaires add a creative touch. Specialist training modules for skilled tradesmen, sales partners and institutional decision-makers take place in the training centre. The lighting in these bright and friendly spaces can be flexibly adjusted to suit the size of the group and the task at hand. The goal is to meet the high expectations of a premium brand. Which is why the lighting also needed to be high-quality. The training rooms have received the Traq row lighting system and Poco System EFT recessed directional spotlights – controlled individually, but each dedicated to one of the Vaillant products on display there.