Geometrical architecture.
LED solution underlinesthe qualities of a school in Ticino.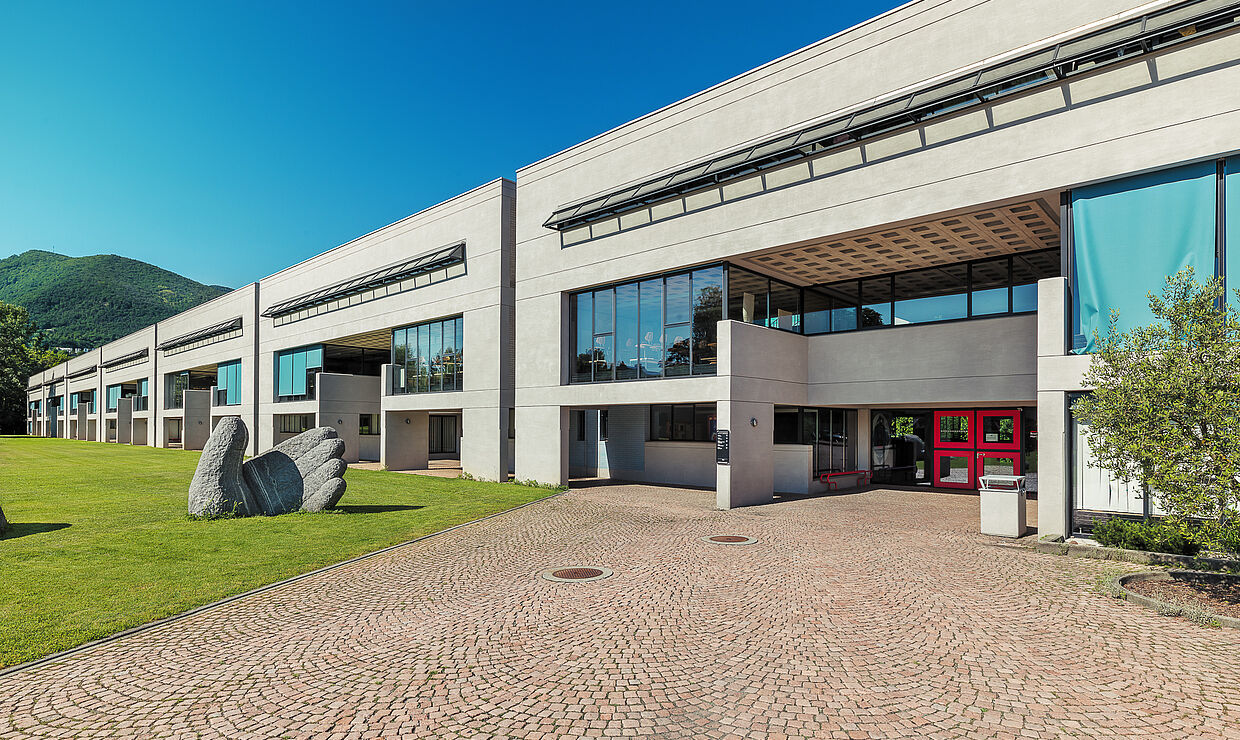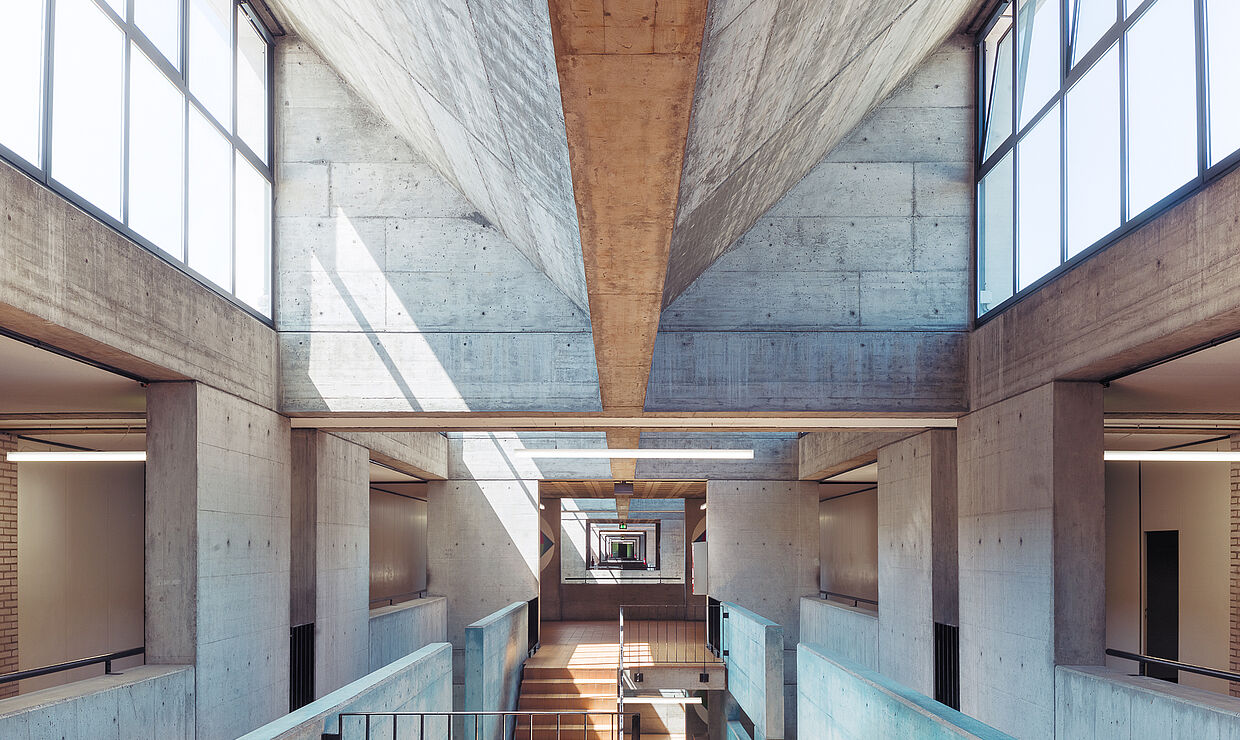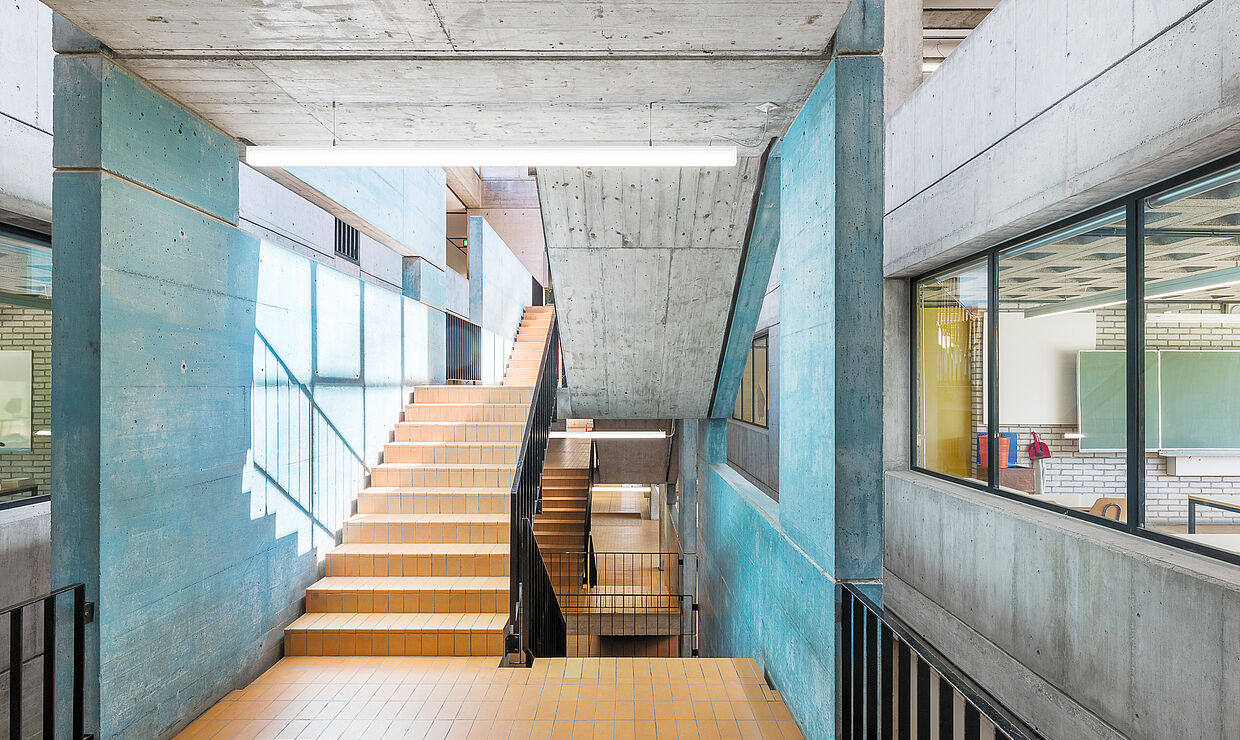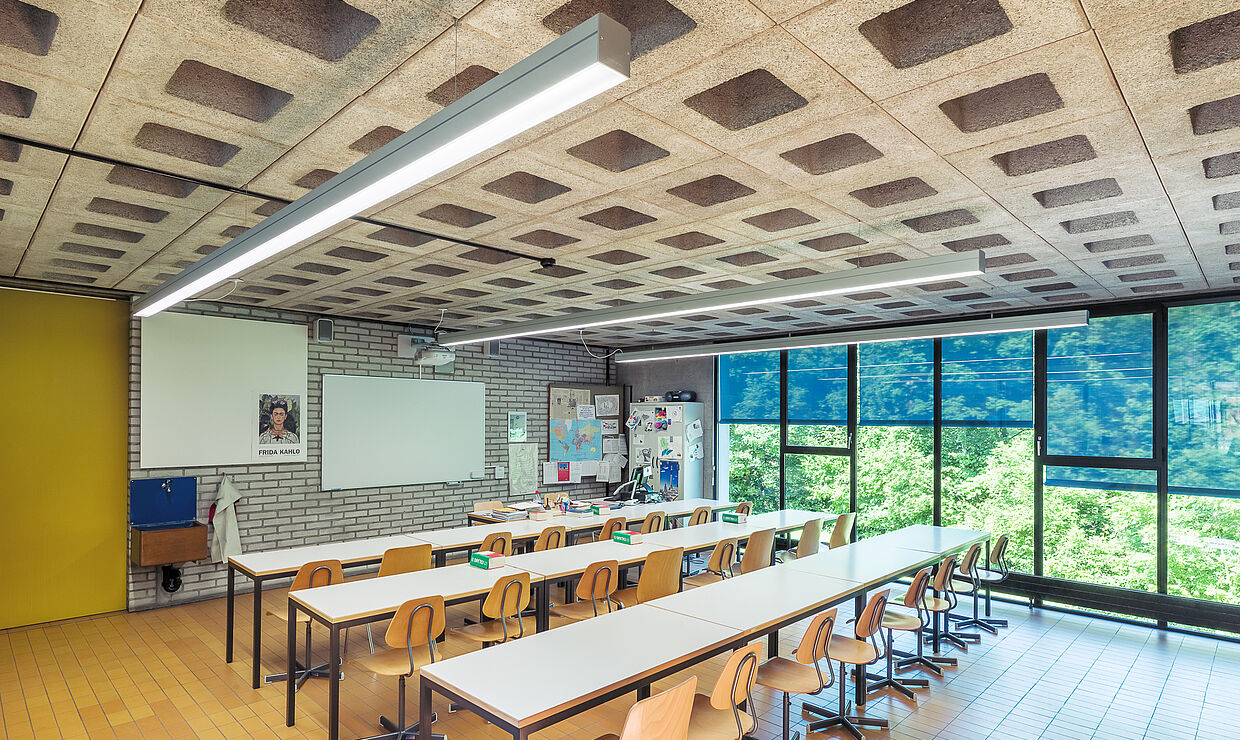 Secondary school, Morbio Inferiore, Morbio Inferiore, Switzerland
Client

Republic and Canton of Ticino

Architects

Mario Botta
The secondary school in Morbio Inferiore, a municipality in the canton of Ticino, was designed by the renowned architect Mario Botta and opened back in 1977. Botta is regarded as a leading member of the Swiss-Italian "Ticino School of Architecture", which was founded back in the 1970s. He was a great admirer of Romanesque architecture, and his designs involve materials such as natural stone, brick or concrete and draw on a broad spectrum of forms. Botta attached particular importance to the impact of daylight on the spaces inside the buildings he designed.

The architecture of the Scuola Media in Morbio Inferiore features strict geometric forms and a play of light and shadow, a combination that allows the solid structure to come across as light and airy. The existing lighting was to be replaced by a state-of-the-art LED solution. The lighting concept, which comprised pendant linear fixtures, was not to be altered. The new energy-efficient luminaires were to meet these design requirements and comply with statutory regulations.

Flow LED pendant luminaires, which feature minimalist linear design, now provide diffuse, pleasant lighting in the circulation areas. The lines of light on the exposed concrete walls and ceilings are integrated into the architecture. The classrooms have been equipped with Channel Office C-LED luminaires, which provide the appropriate level of illumination for enhanced visual comfort without glare.