Spot on solution.
Vodafone flagship store withtailor-made lighting.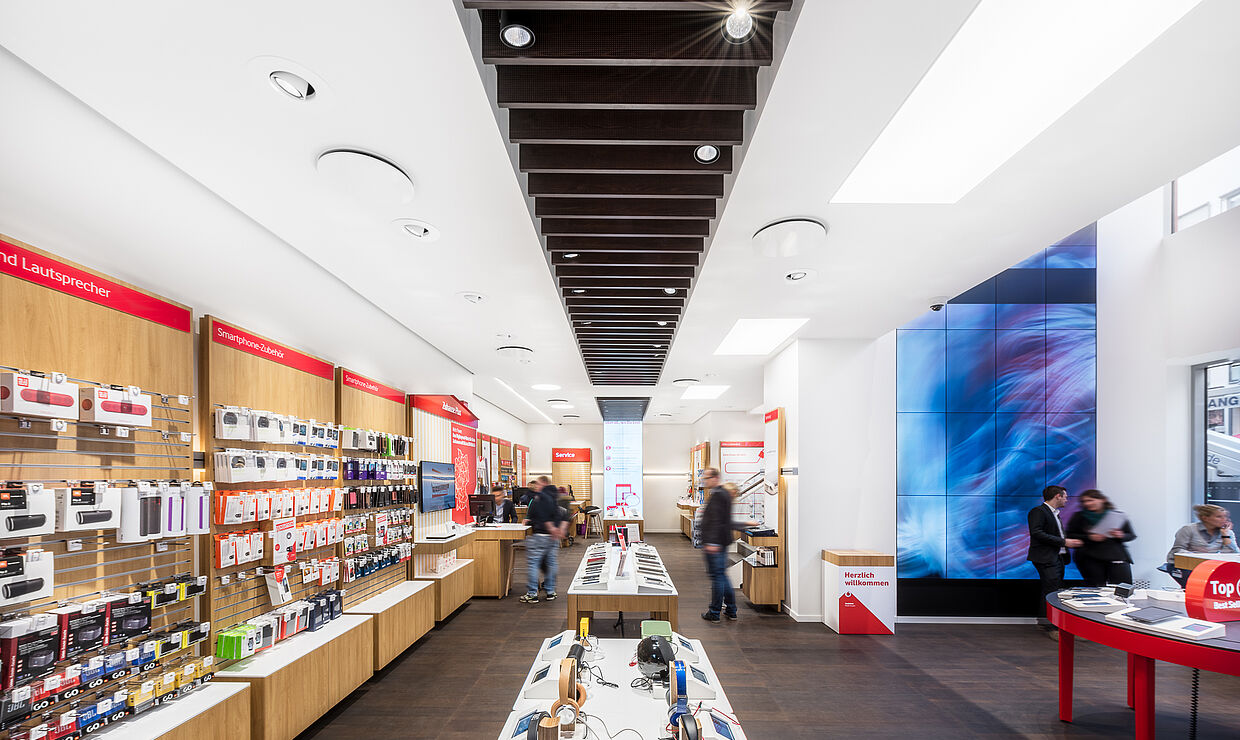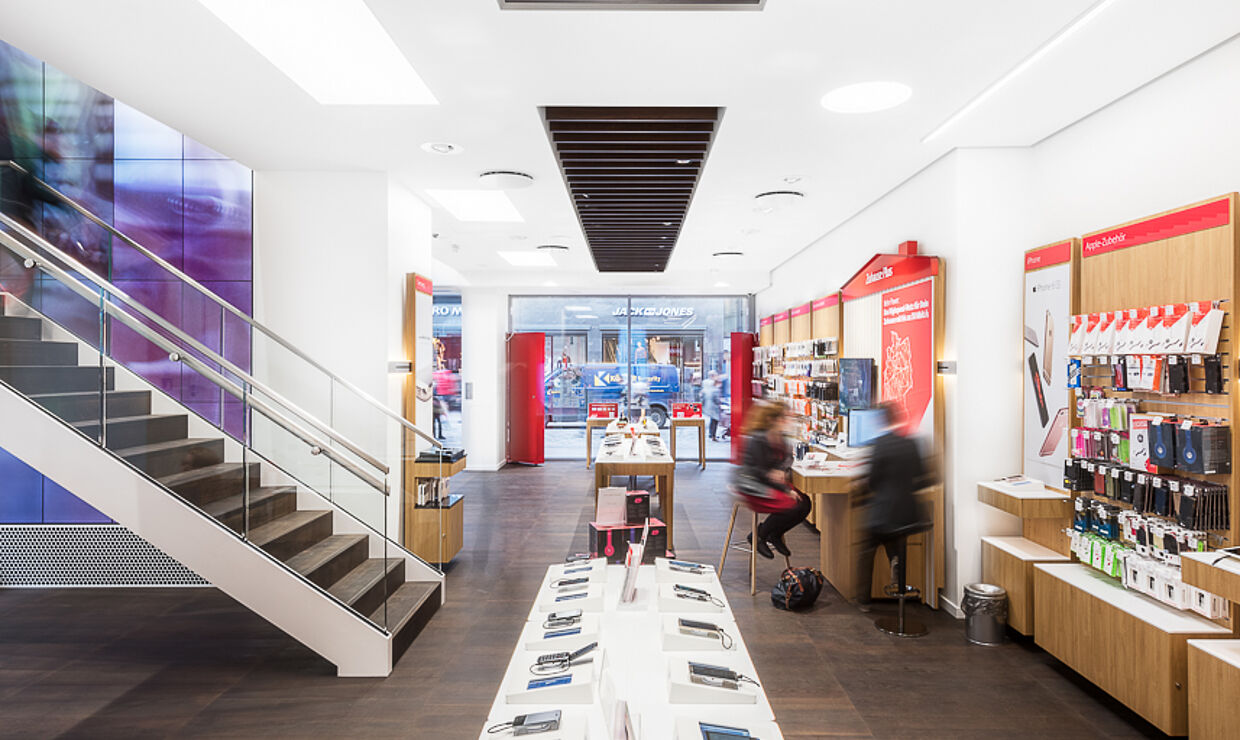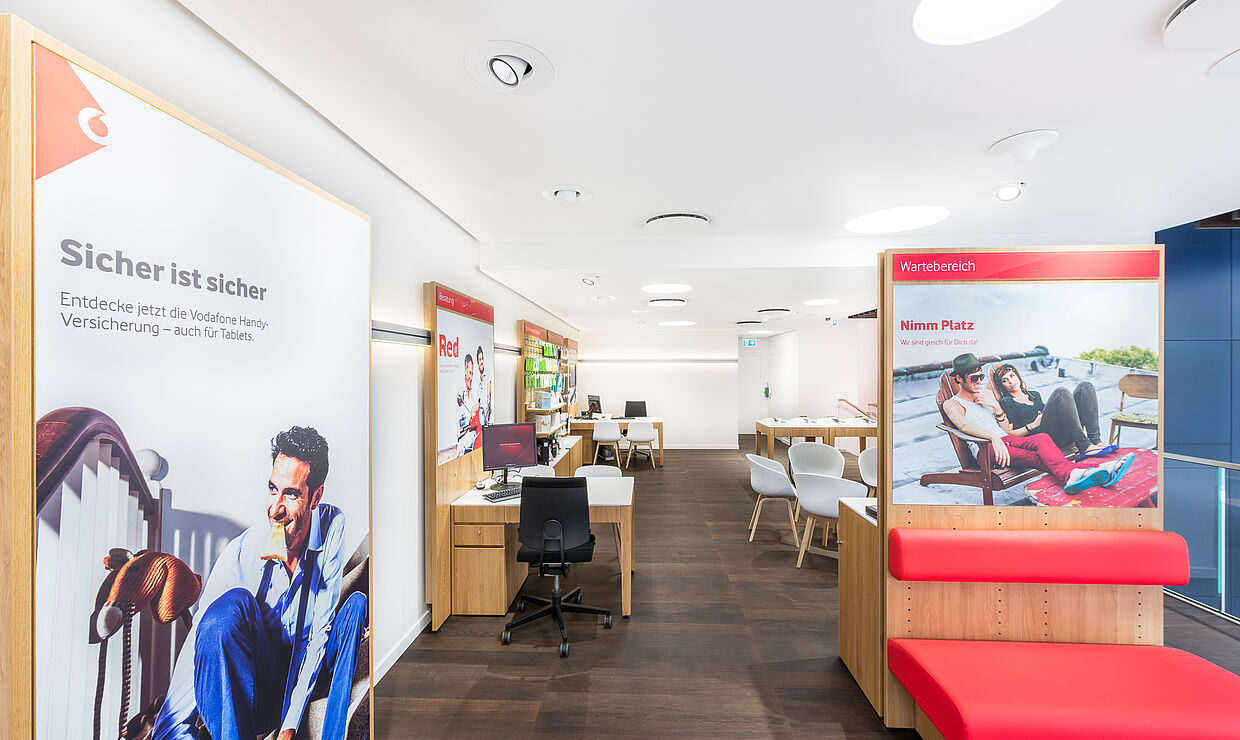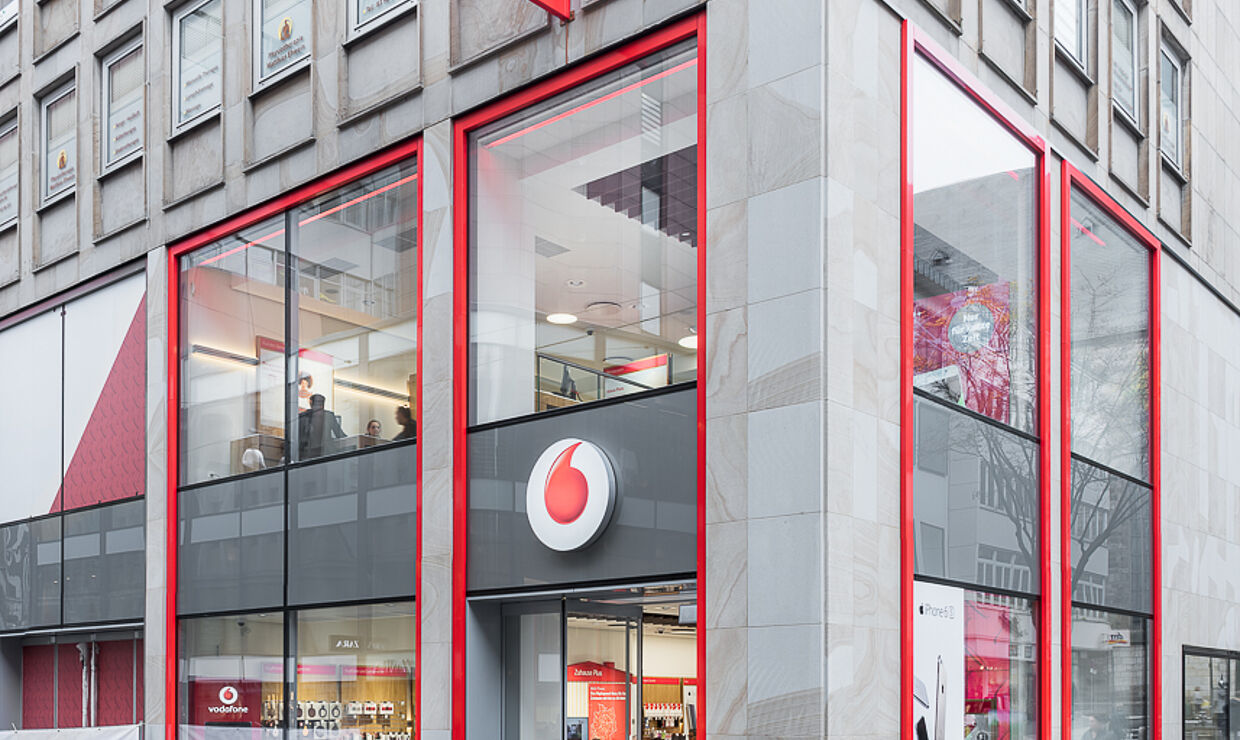 Vodafone Flagship-Store, Dortmund, Germany
Client

Vodafone GmbH, Düsseldorf

Architects

Schubert 2 Architekten, Ratingen

Lighting design

Die Lichtplaner, Wesel
The new Vodafone flagship store in Dortmund is designed to be a hands-on experience and a journey of discovery. Mobile communications, Internet, home networks – all a customer could ever want – is displayed on an array of tables and action areas, inviting shoppers to browse and explore. The flagship store provides the highest level of service and a comfortable, friendly atmosphere in bright, spacious rooms with simple, stylish furnishings.

With regard to the lighting concept for this store and future trendsetting outlets Vodafone expressly wanted the luminaires to take a back seat and the light itself to impact the space. To achieve this the gear tray on the Matrix LED spotlights was modified so that they could be mounted between the wooden slats within the ceiling design and remain practically invisible to customers.

The recessed spotlights were to correspond design-wise with the track-mounted spotlights, giving the impression they are part of the same range. This was achieved by creating custom designed housings for the recessed downlights. The reflectors can be swung out of the housing via a hinged bracket and adjusted to achieve the required beam coverage or aligned to be flush with the ceiling. Pleasant, glare-free ambient lighting is provided by large, round Solo Office C-LED recessed ceiling luminaires.