Light sells and whets the appetite.
Ströck also welcome customers to test their wares after work.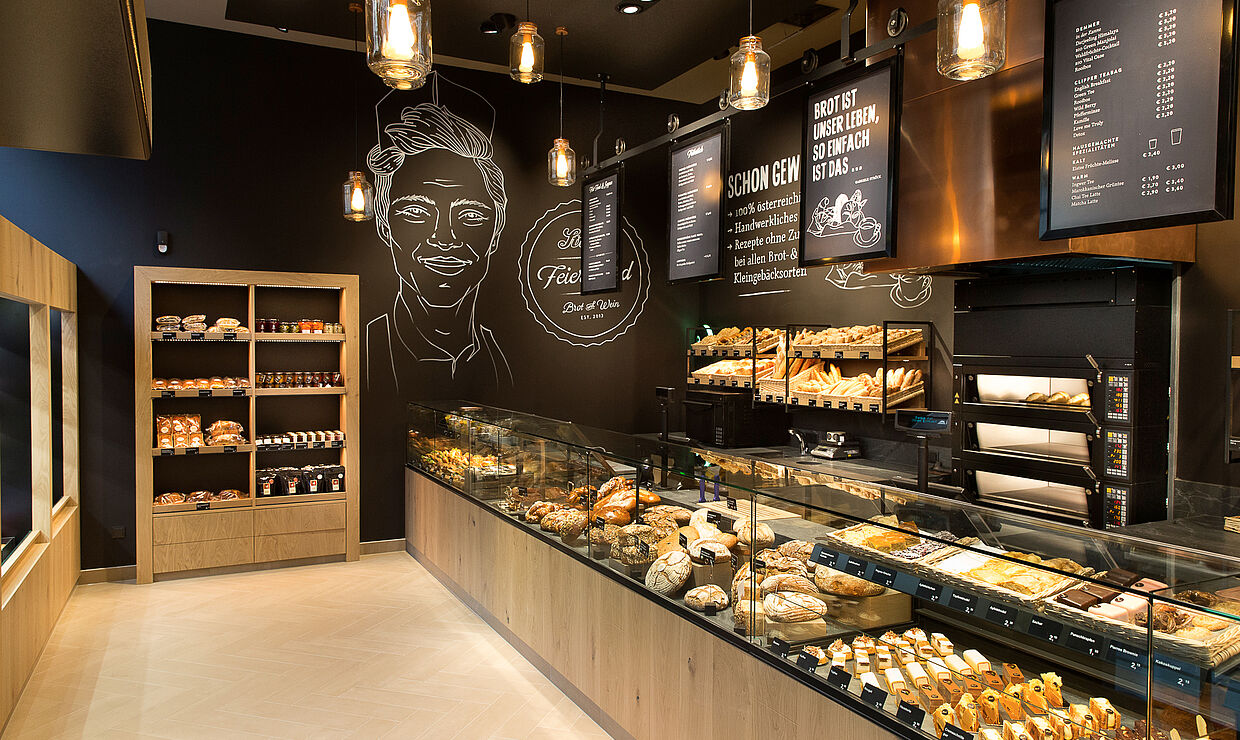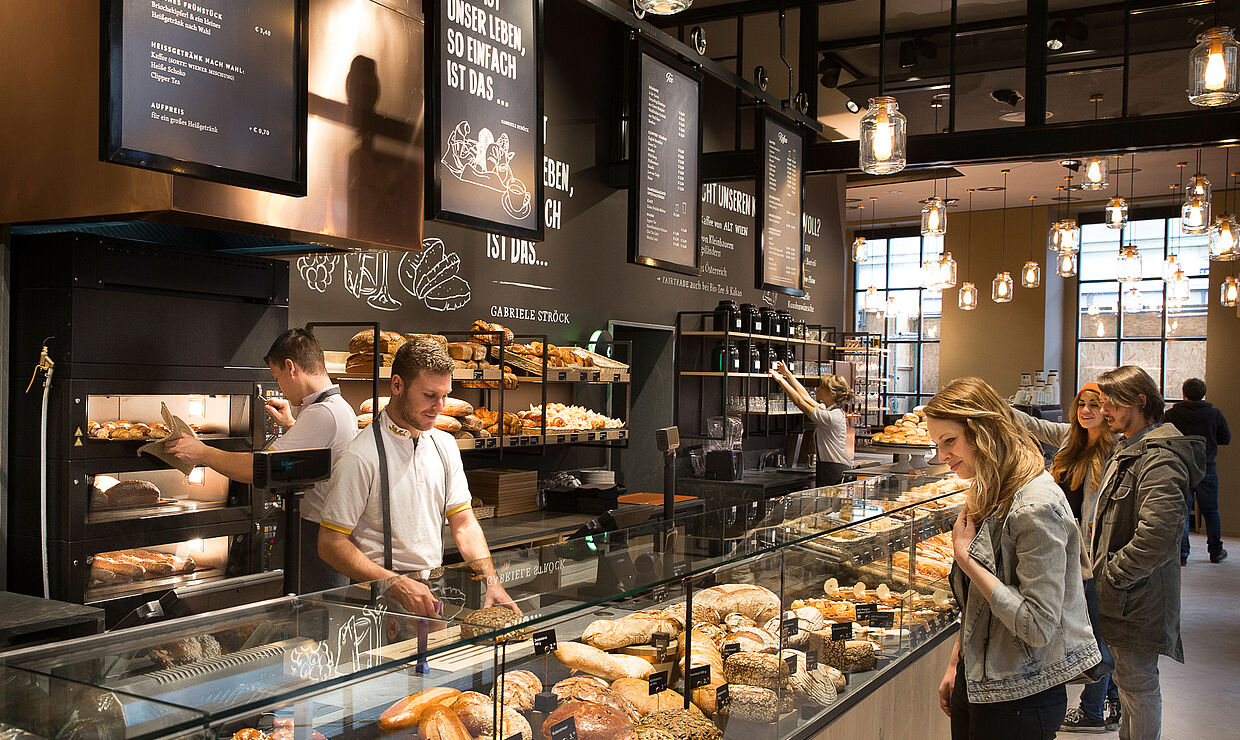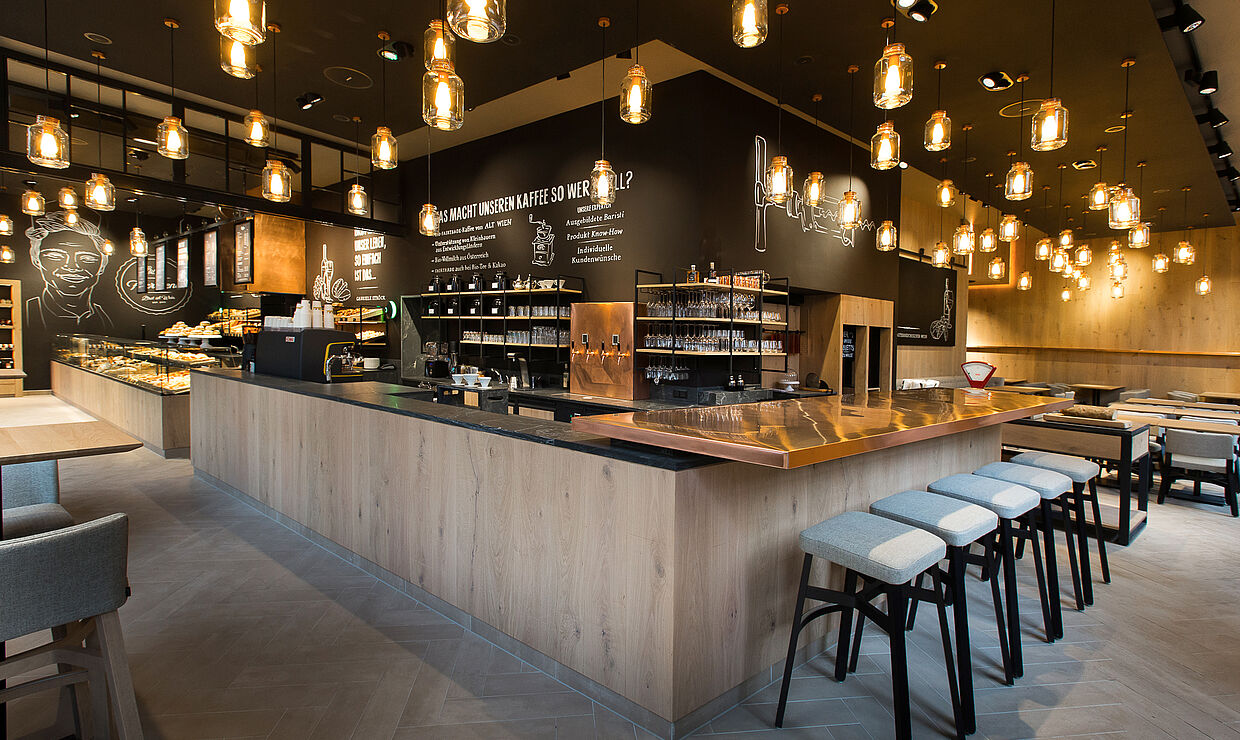 The baker's trade is indeed one of the oldest in the world. But as the Austrian family bakery business Ströck is proving, it is by no means losing any of its significance or popularity in the 21st century. The young generation of Ströcks have come up with a brilliant new business concept for their outlet in downtown Vienna: they are inviting people to relax after work in a cosy, friendly atmosphere, and offering internationally inspired Austrian specialities of the season against a charmingly renovated industrial backdrop. Guests can choose from a selection of delicious breads and cakes, accompanied by coffee and wine. At the weekend they open early for breakfast.

Light plays a key role in hospitality and retail environments. In Ströck's flagship store the idea was to provide lighting that would enhance the appearance of the breads, cakes and cookies on display and at the same time promote the kind of atmosphere people welcome after a long day's work.

Being involved in the design team from the early stages of the project meant that it was possible to discuss project requirements and goals with the client, the interior architect and the project manager and come up with an elaborate brief. In the course of the detailed planning of the complex lighting solution to be provided by Regent, all architectural objectives as well as the stringent parameters laid down by the client's own technical team (energy consumption, maintenance schedule, safeguarding against failure, simple operation) plus hygiene stipulations were taken into consideration. These were applied when developing the overall lighting scheme as well as when developing the lighting concepts to align with the changing daylight conditions over the day.

By mixing groups of dimmable luminaires from two "product families", each offering task-related lighting qualities, the resulting lit environment is both beautifully balanced and convincingly attractive. This involved the application of luminaires from Regent's standard range as well as custom designed fixtures. The use of LED technology ensures cost effectiveness and the targeted long service life of the luminaires. Thanks to the highest possible flexibility offered by the lighting system, the special requirements of this particular branch of industry can be met to an optimum.

In order to be able to achieve these ambitious goals, Regent went as far as to re-interpret their own portfolio, also taking control technology to new levels to meet the requirements of the project. Being involved in the design team from the start, and having Regent specialists on board to follow the development of the project in all its details, enabled the sustainable concept to be developed and realised smoothly within the given timeframe.