Company-specific design supported by light.
Special LED lighting concept for the Zurich Insurance Group.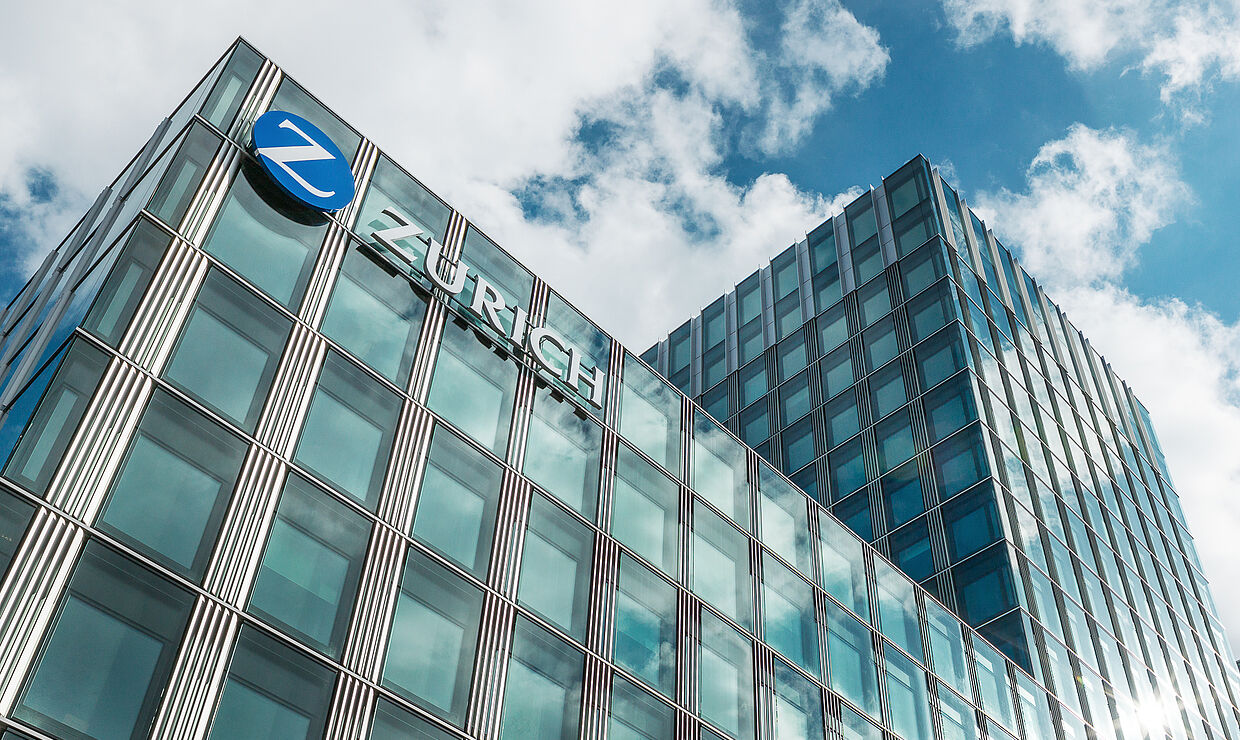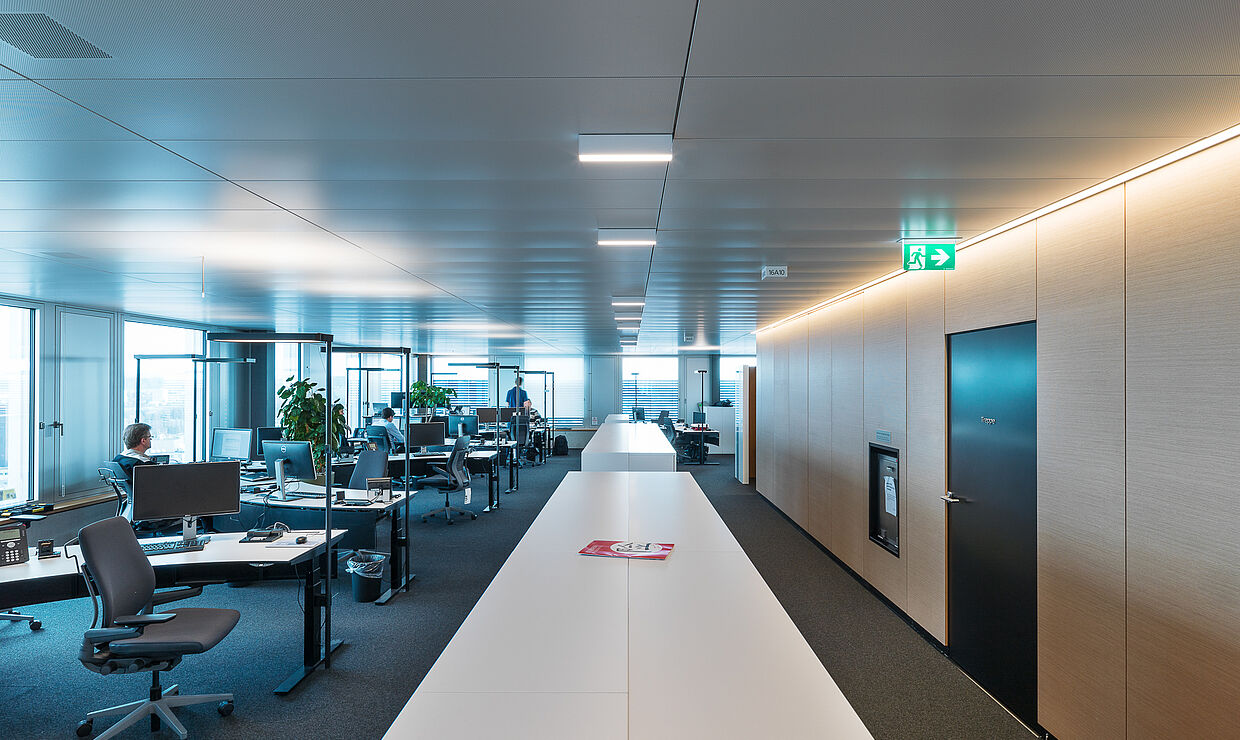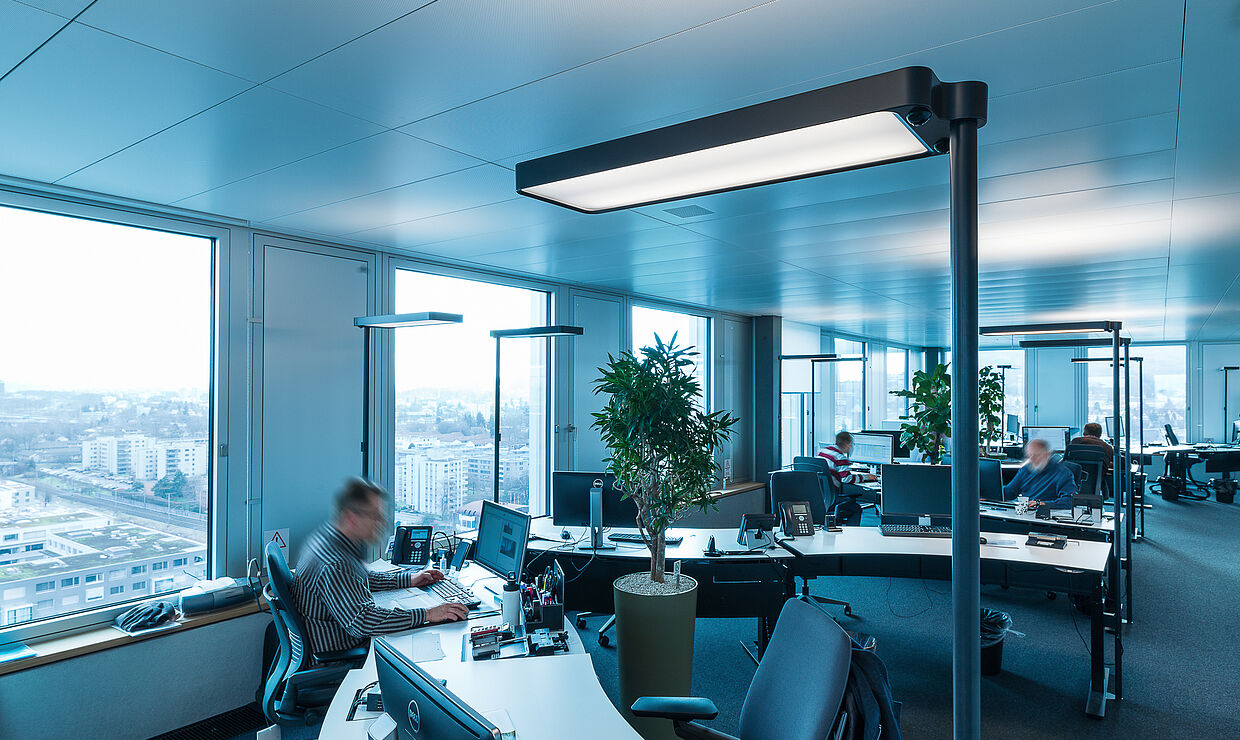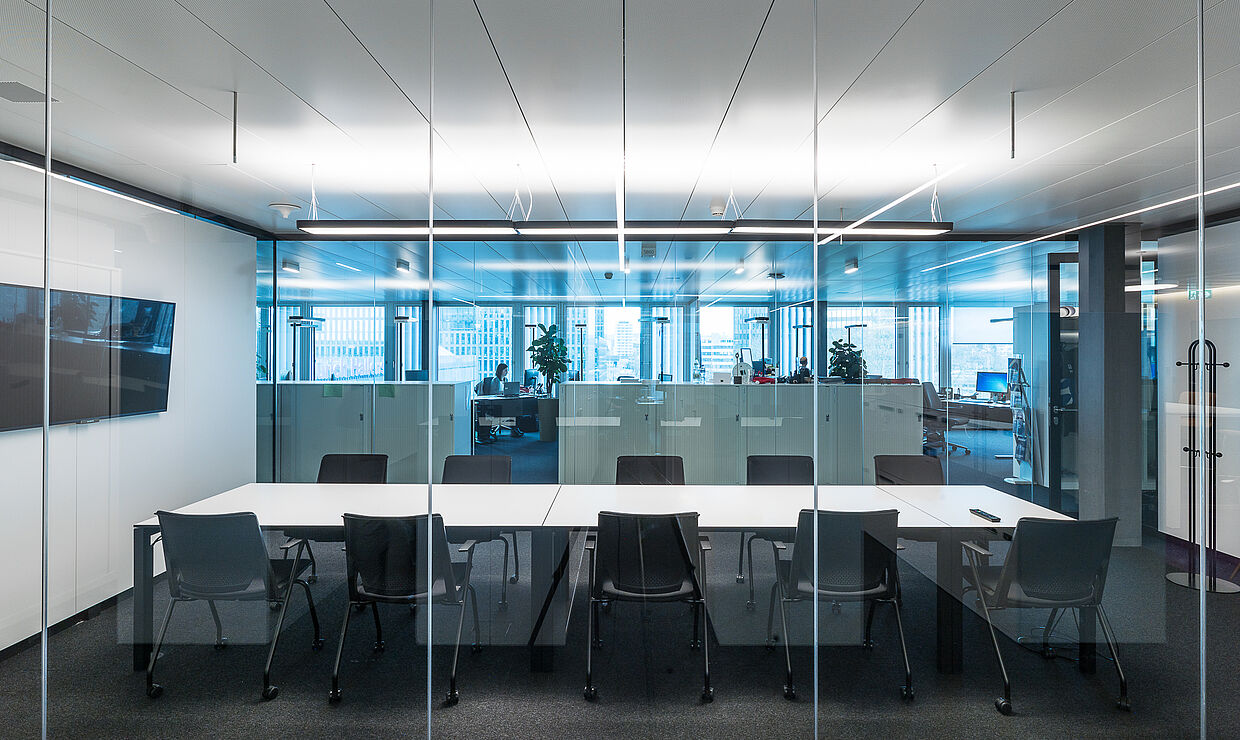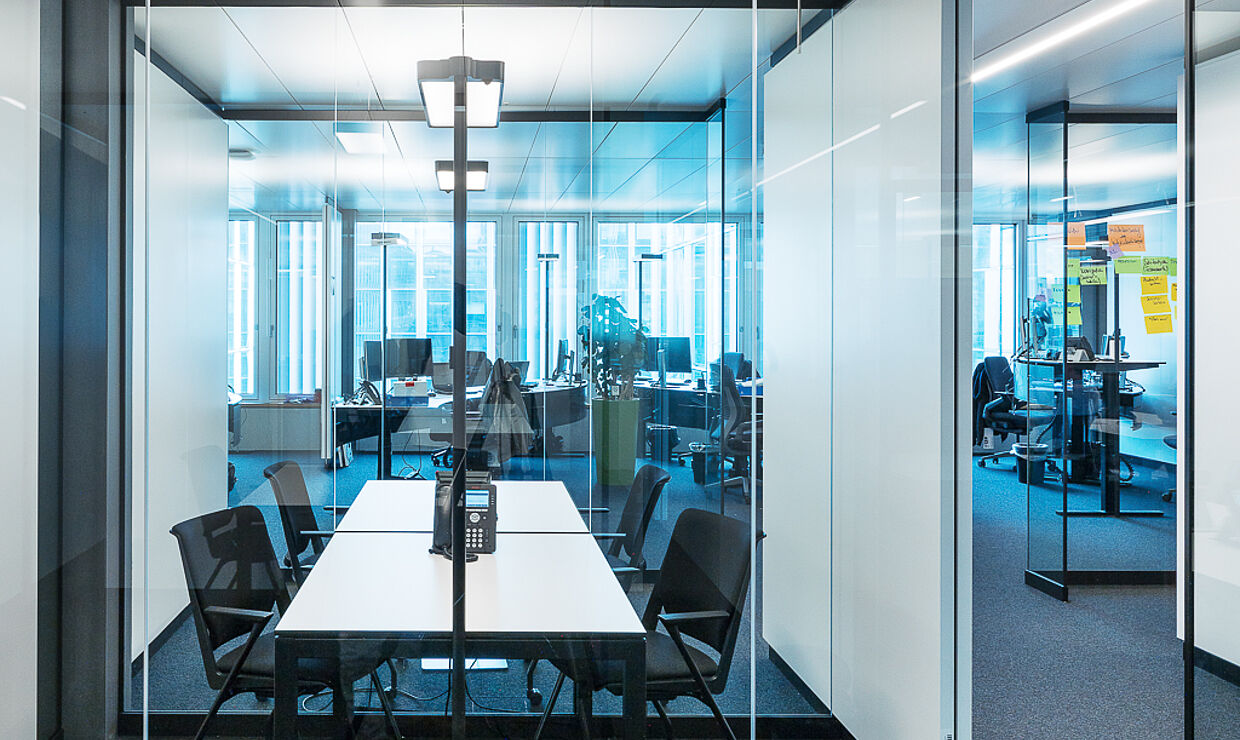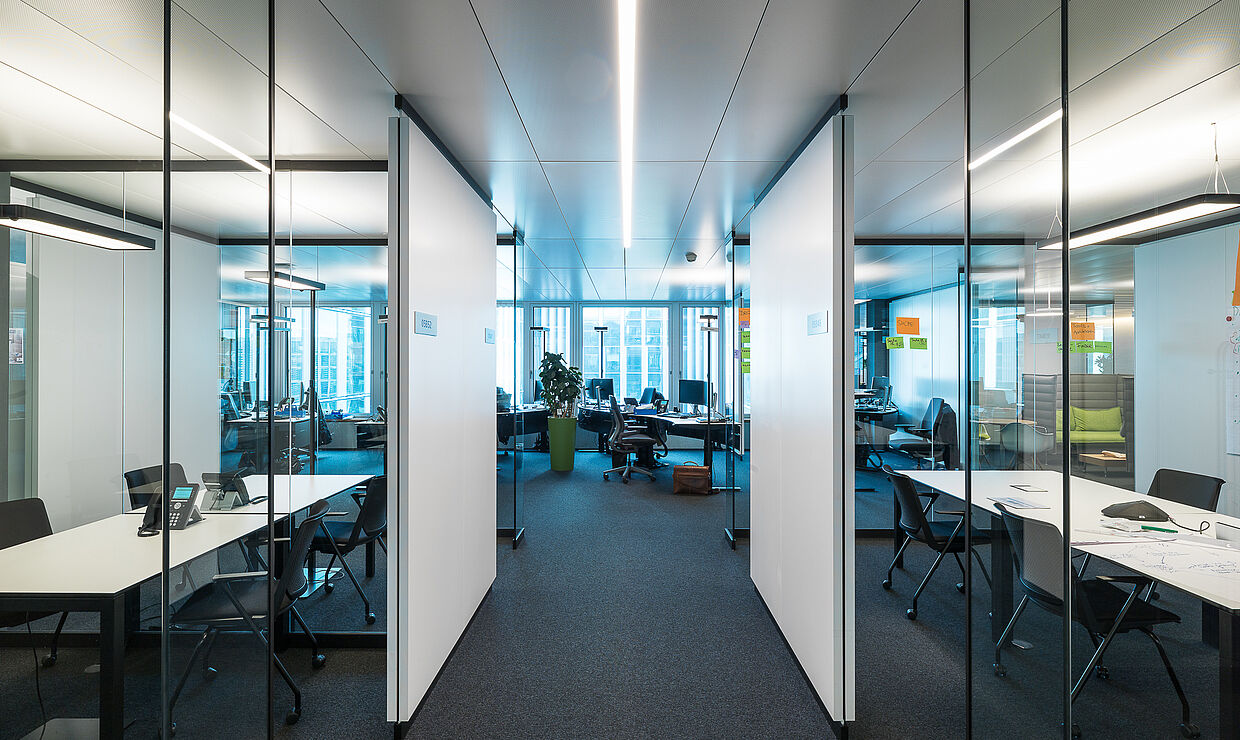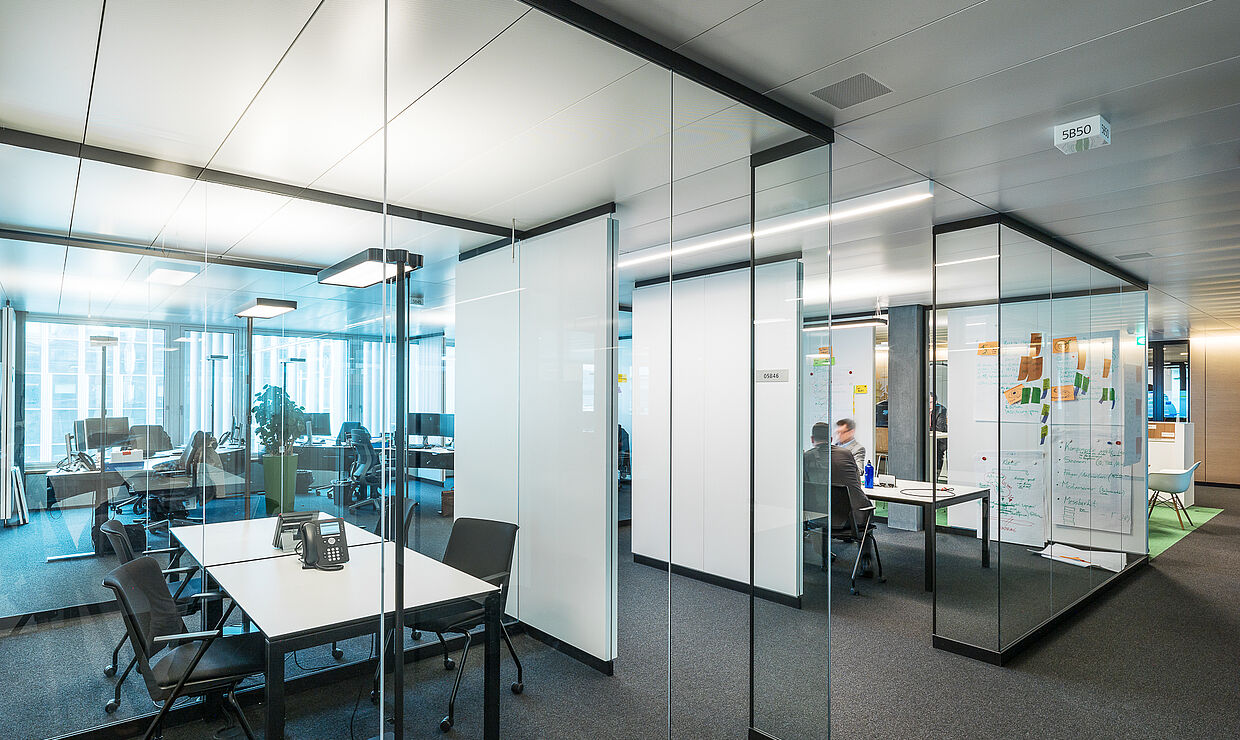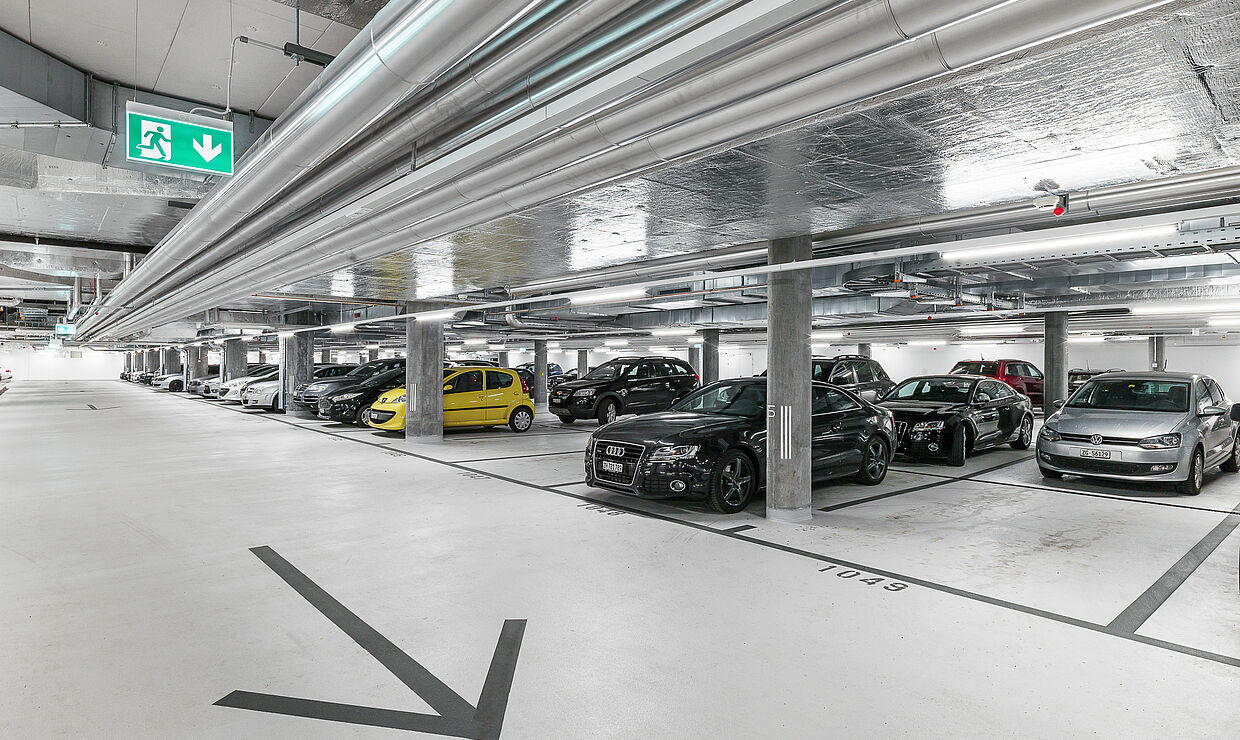 SkyKey, Headquarters of the Zurich Insurance Group, Zurich, Switzerland
Client

Swiss Prime Site AG, Olten

Architects

Theo Hotz Partner AG, Zurich

Lighting design

d-lite lichtdesign, Guido Grünhage, Zurich
Thanks to its size SkyKey is already acknowledged as a new landmark in the North Zurich area: 63 metres high, 18 storeys and space for approximately 2400 workplaces. The sole tenant of the 40000 square metre leasable area is Zurich Schweiz, the Swiss headquarters of the Zurich Insurance Group. In accordance with the client's brief the visionary office tower was designed to meet the sustainability criteria laid down for LEED certification, Platinum level. This meant that the lighting solution needed to be handled by a specialist with know-how in the field of LED technology and building automation. How valuable and worthwhile these efforts were can be seen in the energy consumption of SkyKey: 50 per cent less energy consumed vis-à-vis buildings designed to conventional standards.

An in-house team developed a special concept for the offices in the new headquarters – with the prospect of transferring this design to other branches of the company – moving away from the conventional idea of desks set up according to a rectangular layout and towards organic forms and a lighting concept that can be harmoniously integrated into the overall concept.

The design of the luminaires therefore played a key role in the company-specific planning and design of the working environment: the free-standing luminaires were to be positioned laterally to the workstations and align with the office furniture concept. The planners opted for free-standing luminaires with a single luminaire head. A sophisticated custom solution was developed using the formal language of the Tweak range from Regent. The custom designed pendant luminaires in the conference rooms are also based on the formal language of the Tweak CLD LED. As a consequence, all working areas at the company head­quarters benefit from a highly consistent lighting concept. The opportunity to view luminaire samples in the project phase was much appreciated by the decision-makers, since it allowed them to evaluate both the design and the technical qualities of the products.