The alpine world inan array of dazzling coloursin the heart of Milan.
Convincing solution for the Colmar Lab new concept store.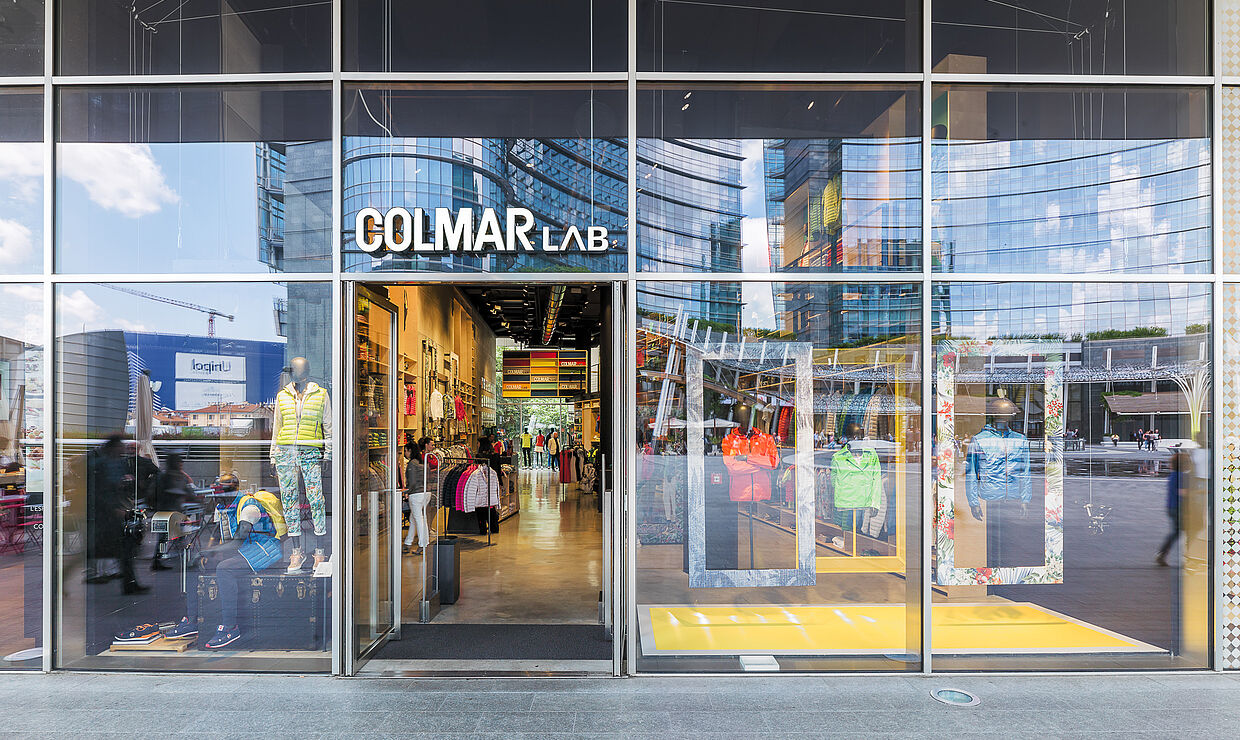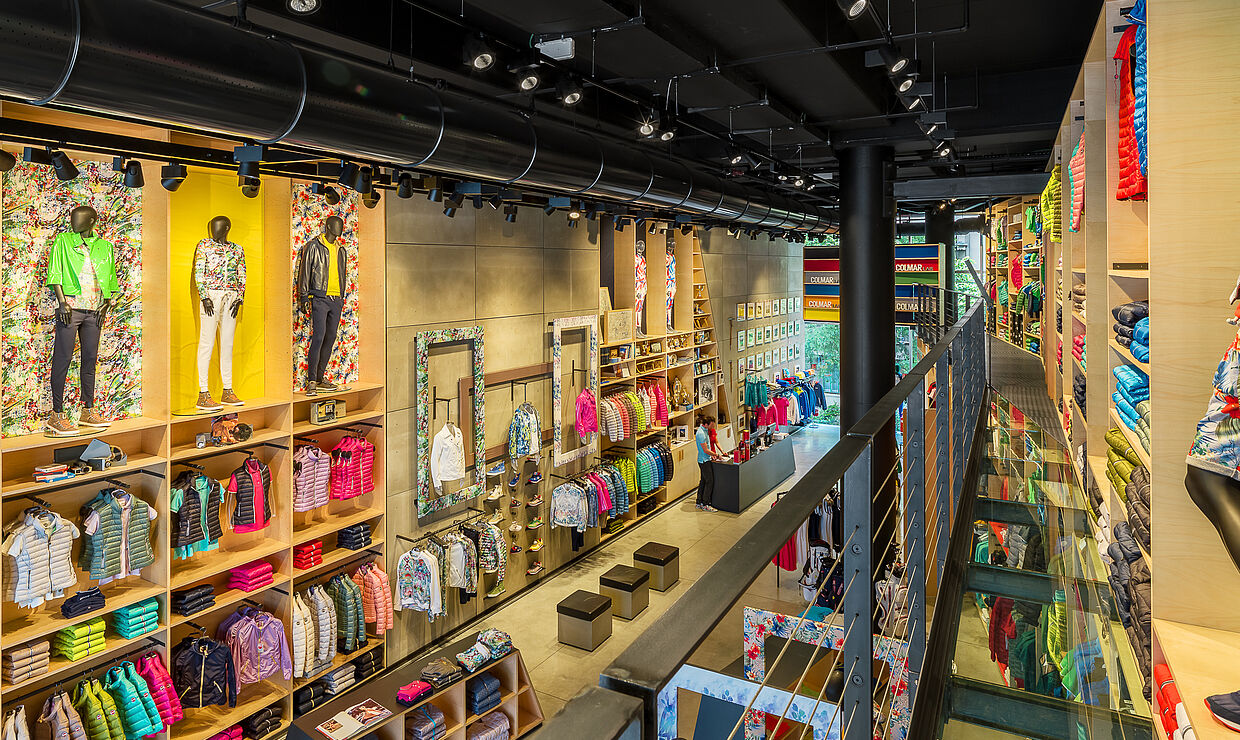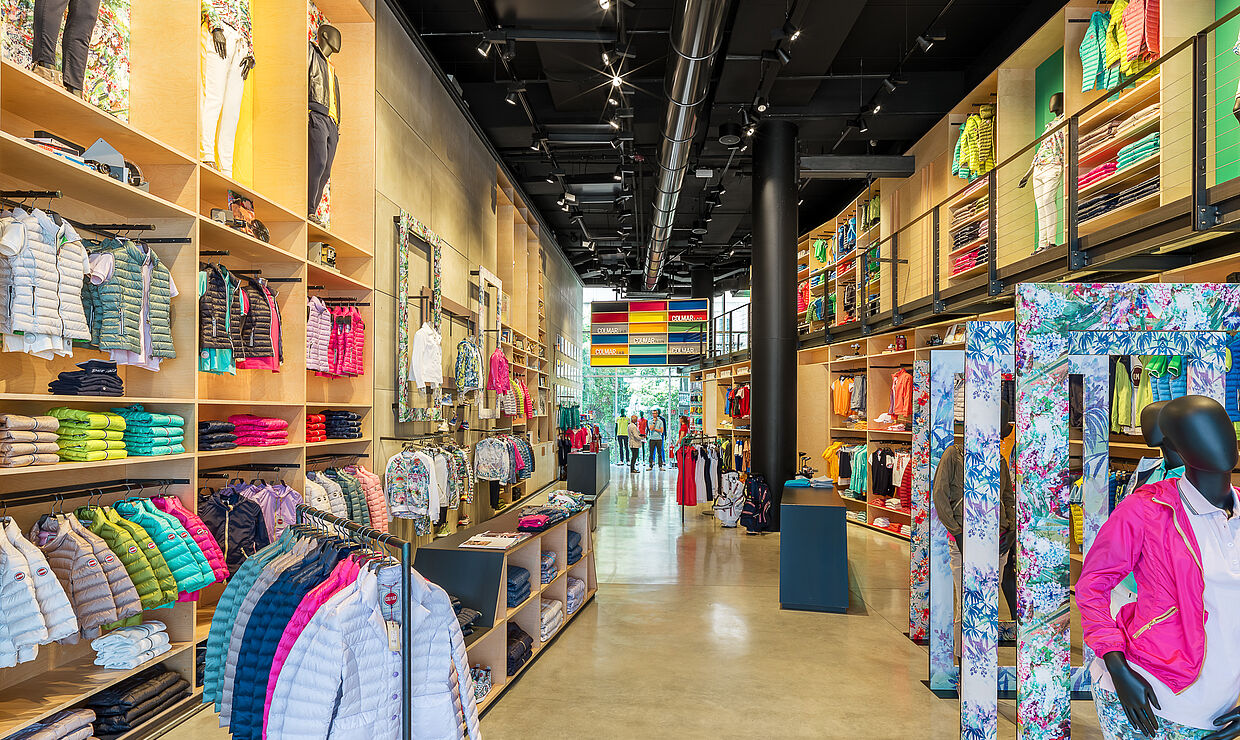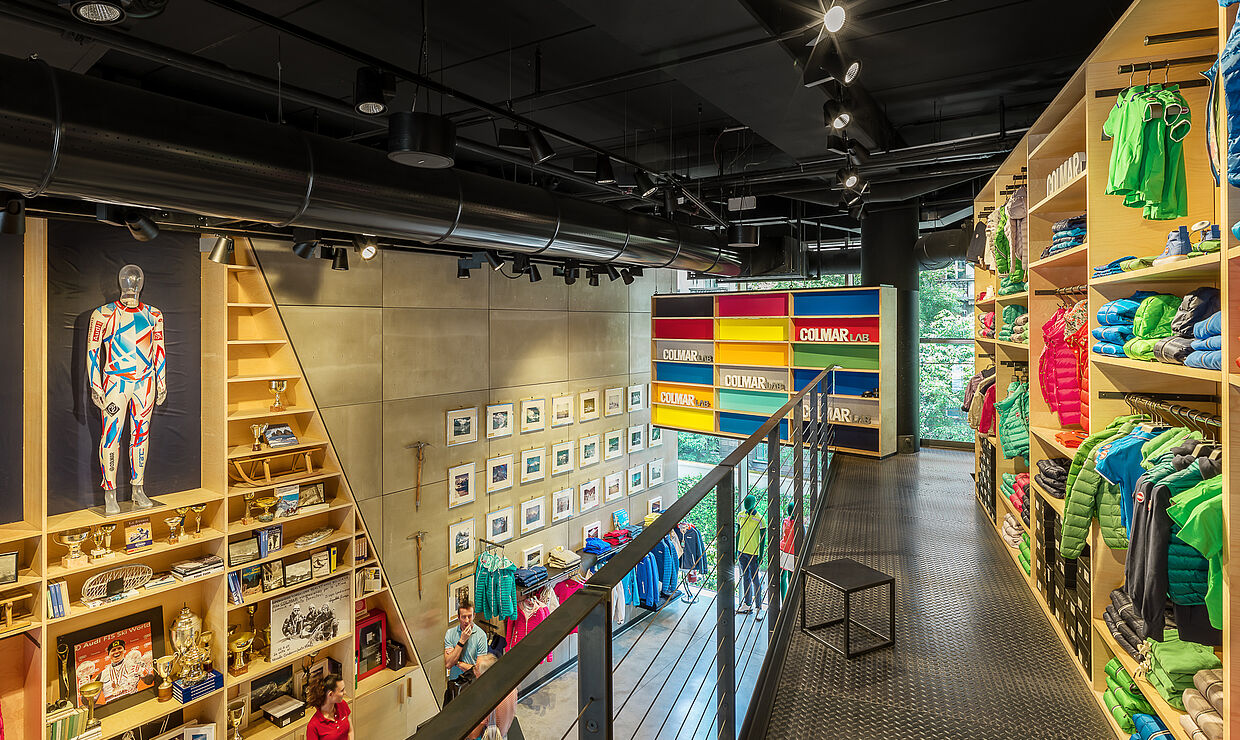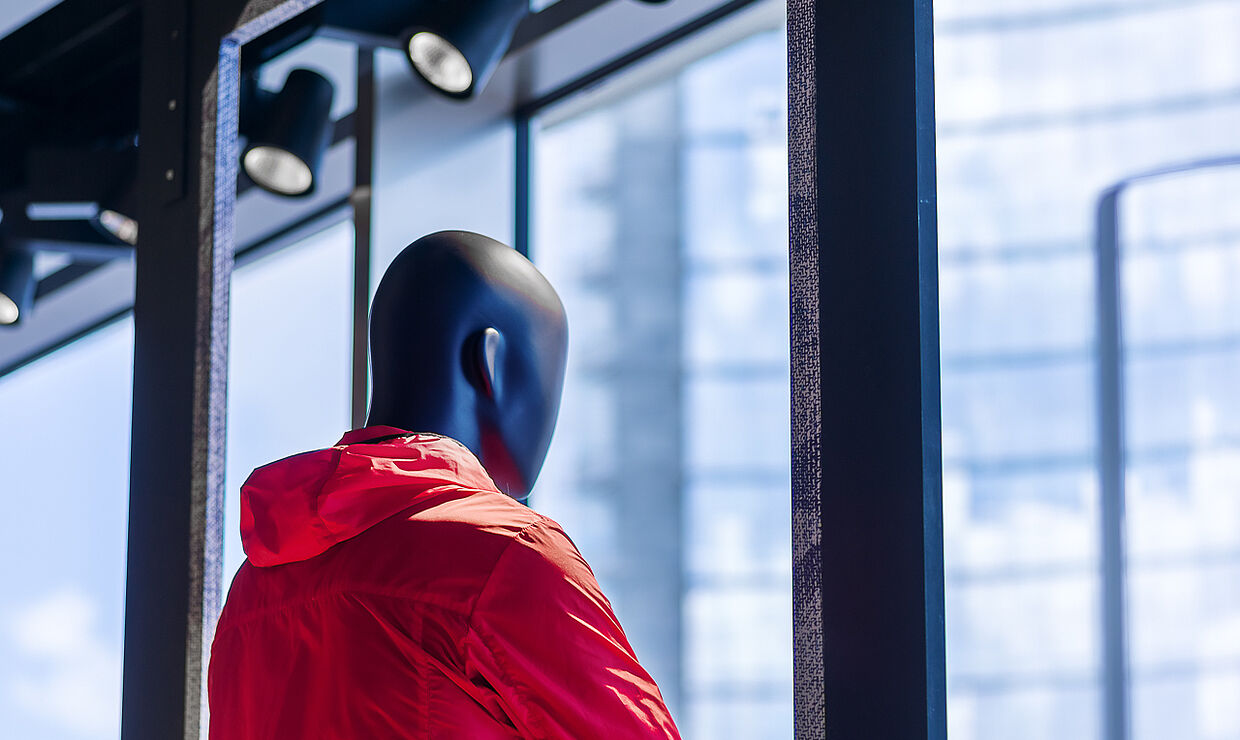 Colmar Store, Milan, Italy
Client

Colmar

Lighting design

Illuminare S.r.l., Parma
The history of the Colmar company dates back to 1923, when they initially focussed on workwear. In the 1930s Colmar began to produce sportswear for winter sports, primarily skiing, laying the foundations for major innovations. Over the years they added clothing for golfers, beachwear, and an activewear collection.

In line with their reputation as a leader in the field of innovative sportswear, the fashion label recently opened the Colmar Lab new concept store in a trendy part of Milan. With their new 210 square metre flagship store, Colmar is ready to inspire customers with their latest innovations.

The idea was to create the whole world of Colmar in a space with a seven metre high ceiling. To meet Colmar's expectations and to satisfy sustain­ability criteria Regent collaborated closely with the client to develop a special lighting concept. 309 Matrix LED spotlights are integrated discreetly into the ceiling structure, highlighting the products on display. In spite of a ceiling height of seven metres the fashion sportswear is presented in its true colours without disturbing shadows. Using state-of-the-art LED technology energy consumption was cut by 50 per cent and maintenance reduced to almost zero.