For gourmets of wine.
Setting the scene for culture in bottles at Schüwo.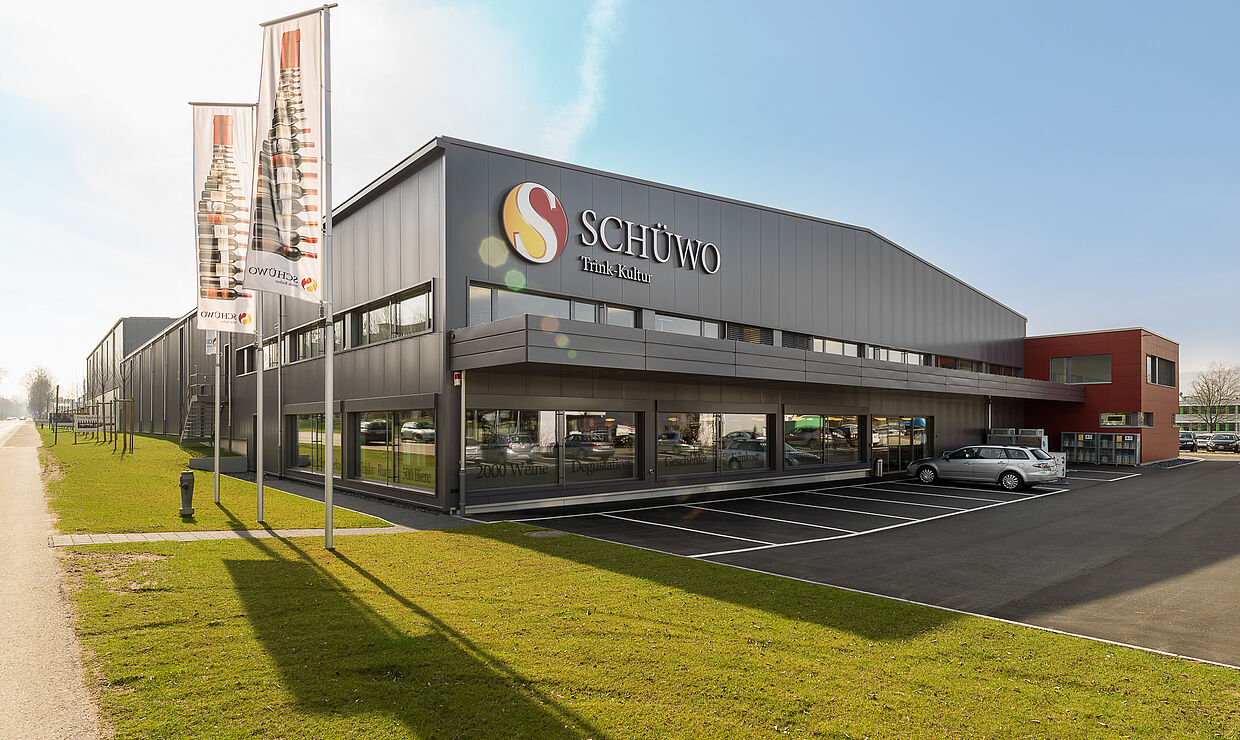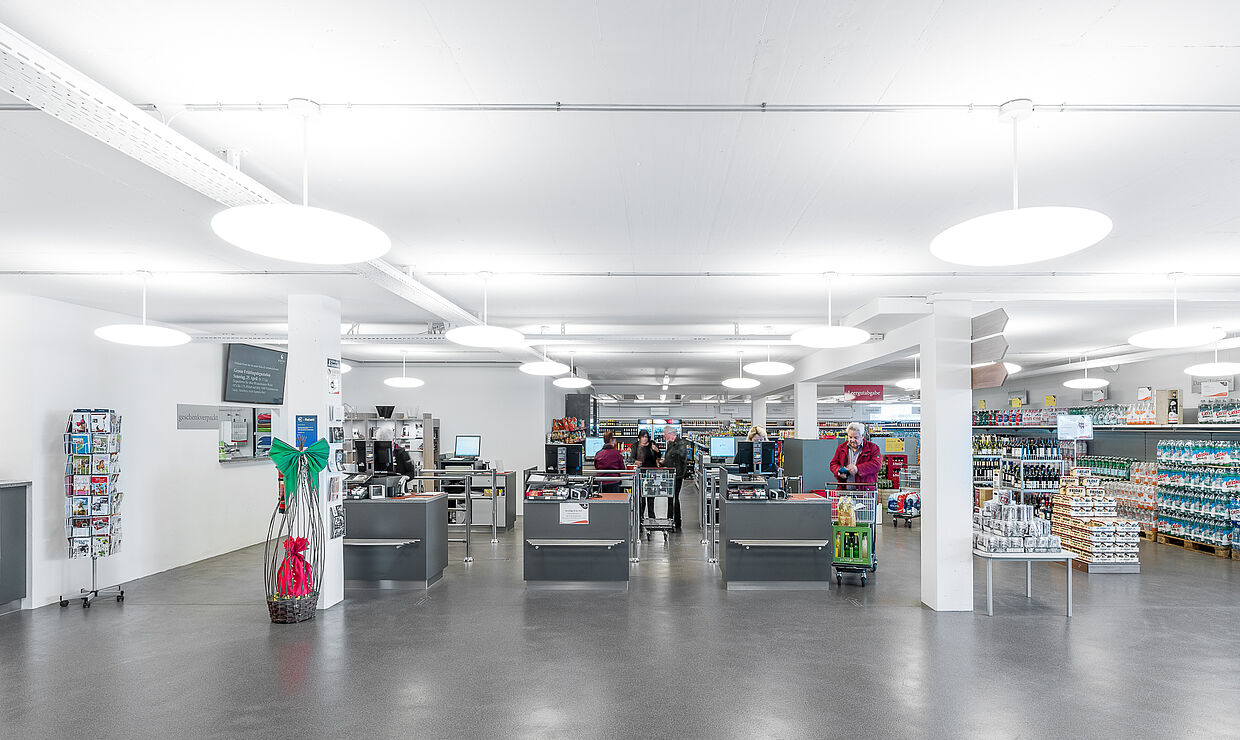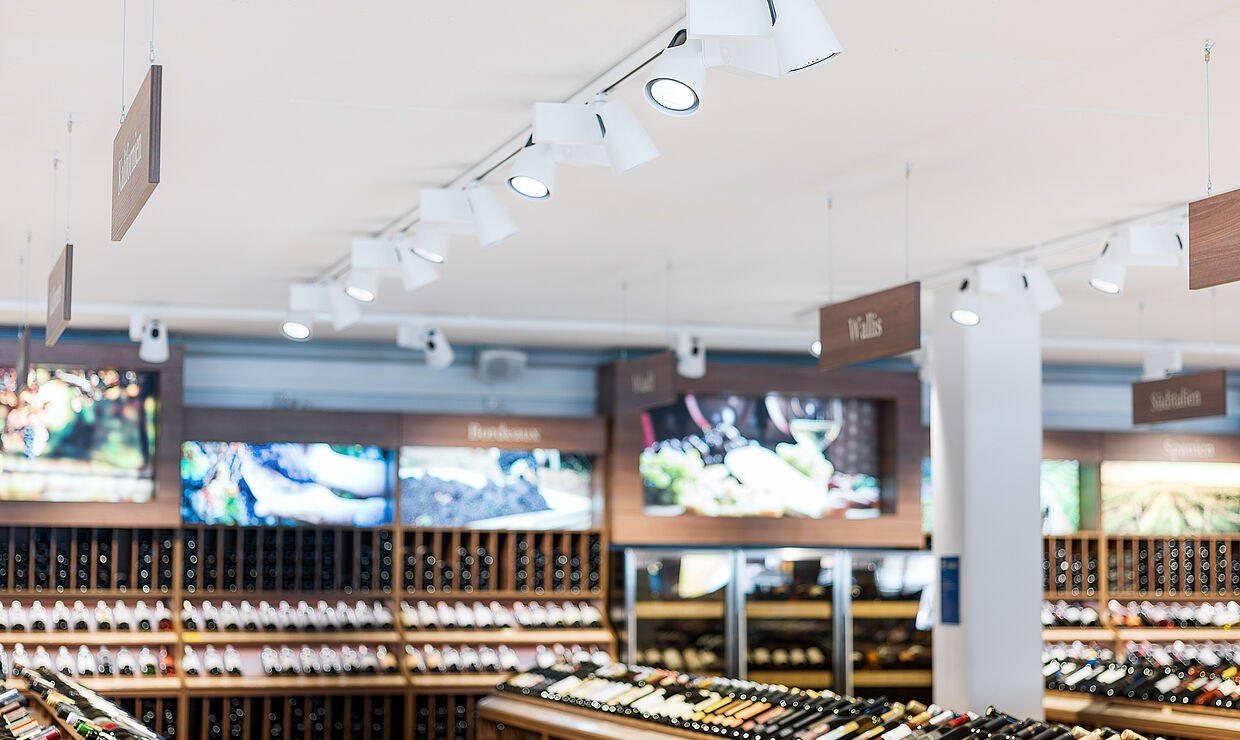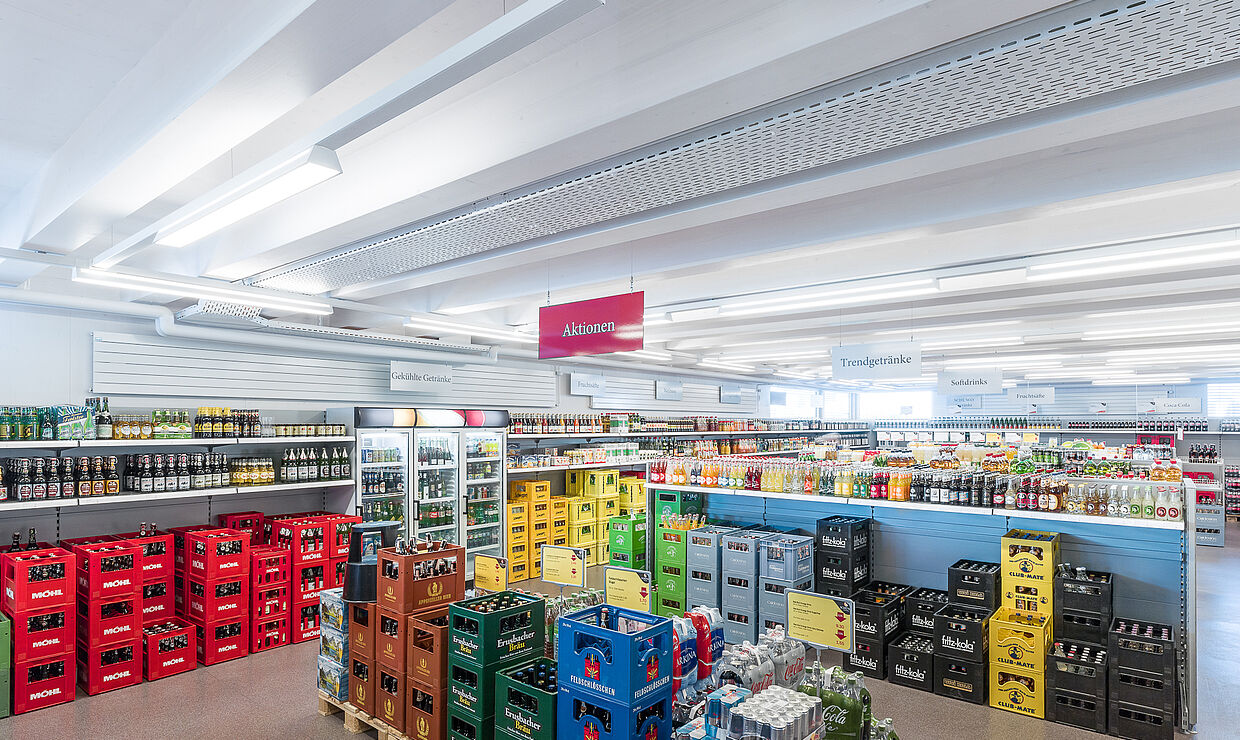 Schüwo AG, Wohlen, Switzerland
Client

Schüwo AG, Wohlen

Architects

Xaver Meyer AG, Villmergen
Founded as fruit juice bottlers in 1946, today Schüwo is the largest independent beverage retailer in German-speaking Switzerland. In their main branch and four subsidiaries they have a staff of 88, who are responsible for a huge range of soft drinks and wines comprising more than 5500 different products. Their specialist outlet in Wohlen was recently renovated and the surface area practically doubled to 900 square metres.

The customers – ranging from wine merchants to private individuals – love to wander through the store, discovering and tasting different fruit juices and wines before committing to buying. One special highlight is the wine-tasting machine. Customers can taste up to 16 different wines a day just by helping themselves, and can naturally always rely on the advice and service of a competent sales person, if desired. Lovers of good wines are welcome to register for training courses held in the company's own seminar facilities.

The selection of wines seems to be boundless, but the structured spatial concept helps the customer find his way around. ICE Basis LED batten luminaires for continuous row mounting provide the general lighting in the section where beer, mineral water and juices are displayed. Discreet slots incorporated into the reflector also put light onto the ceiling. Wines and spirits are accentuated using Matrix LED spotlights mounted on the ceiling. Each bottle is highlighted to perfection, underlining the noble, unique quality of the contents. Exquisite Torino LED pendant luminaires are applied in the checkout area, which consequently stands out from the other sections of the store. The seminar space, which can be split into different rooms using sliding walls, is well lit using Solo LED recessed luminaires.