Fast food with high claims for quality.
New concept for the Burgermasta fast food chain in Vienna.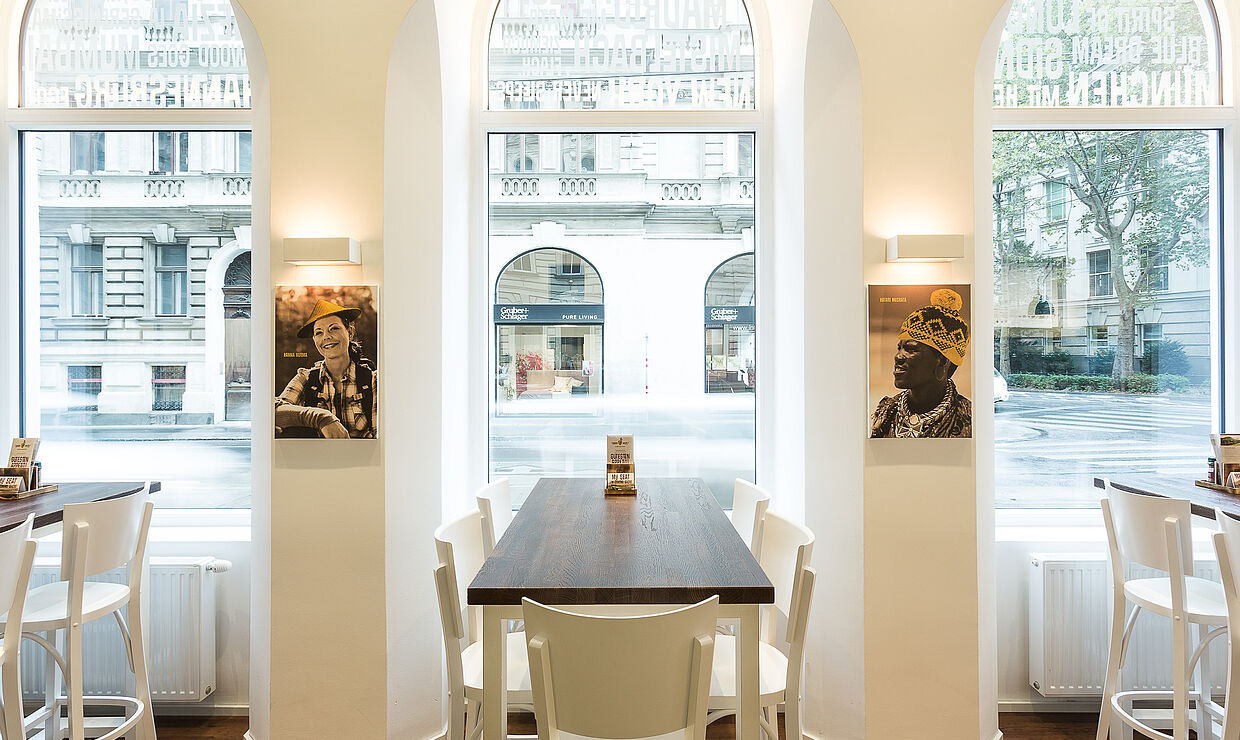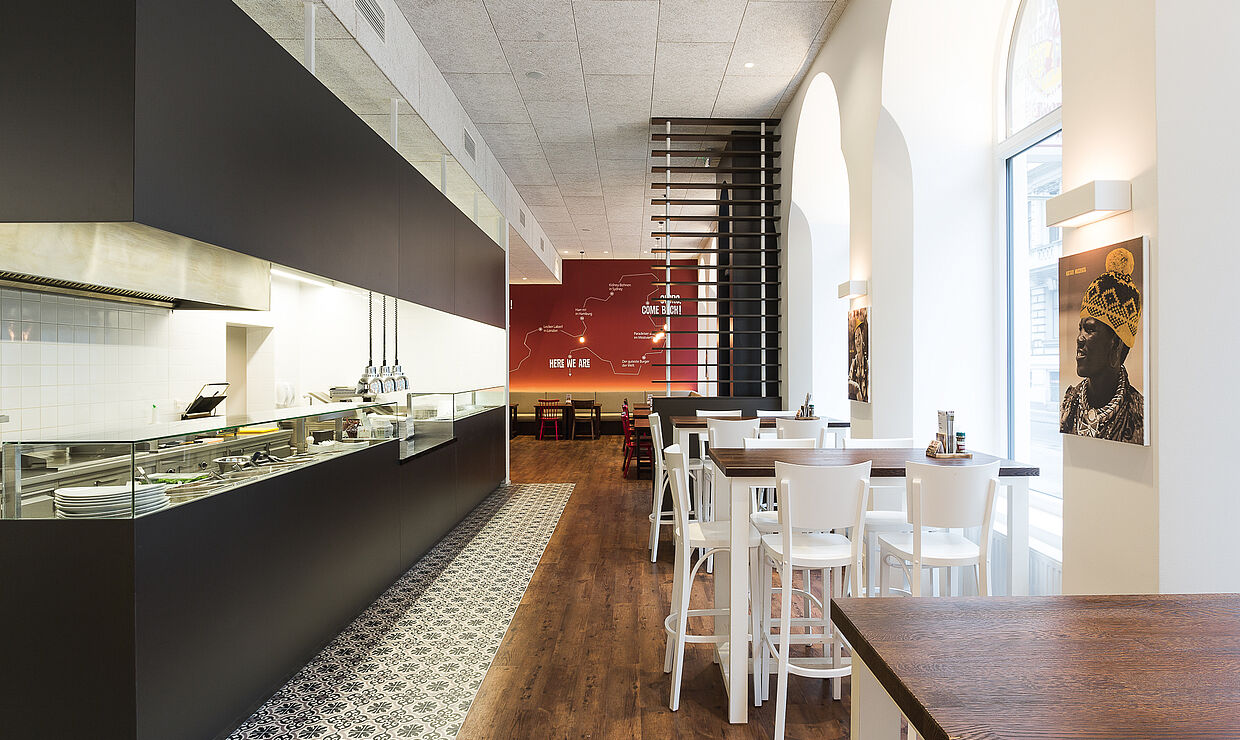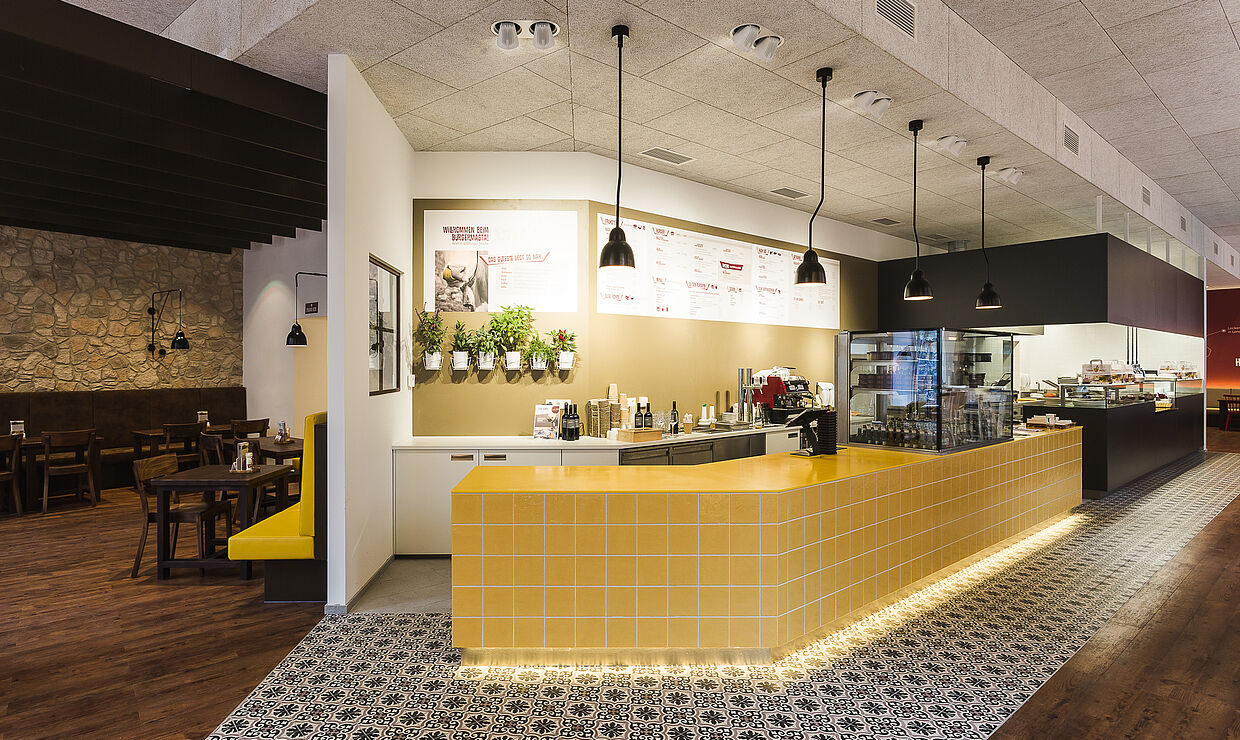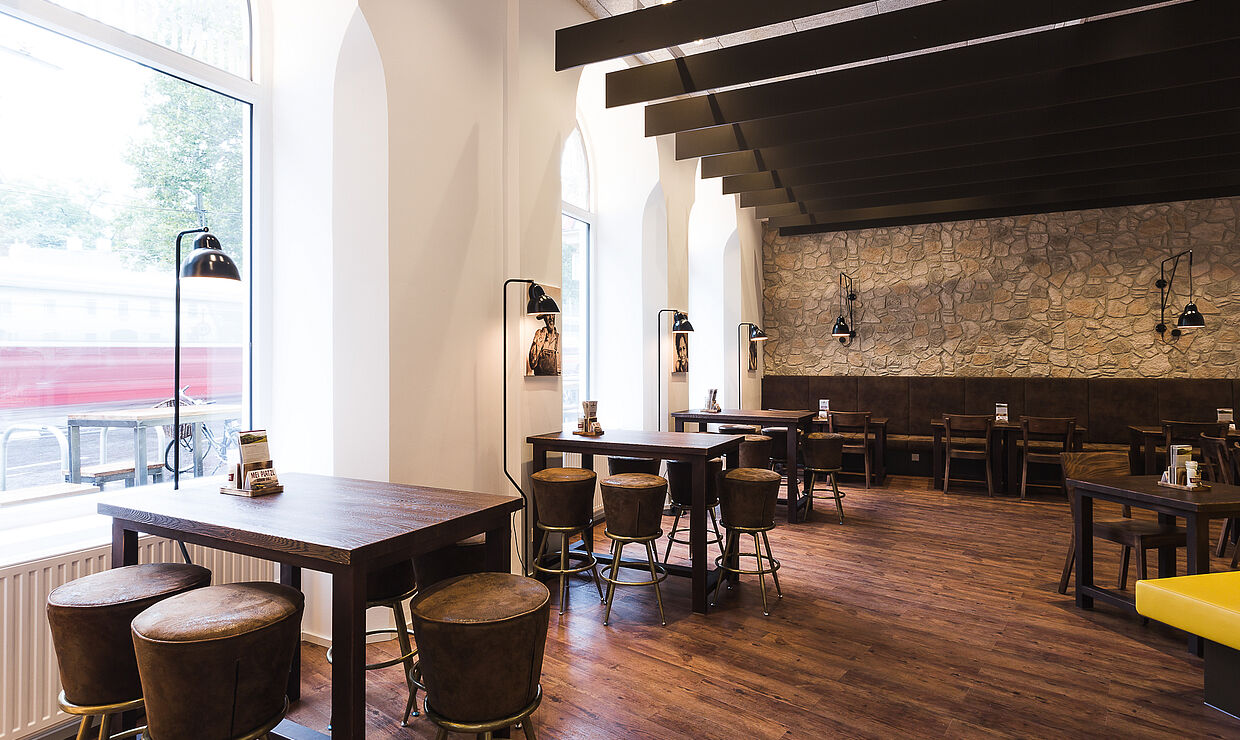 High-quality furnishings featuring lots of wood, warm colours and good lighting make for a pleasant ambience at the newly opened Burgermasta fast food restaurant in Vienna. The "Fast-Casual" concept combines all the advantages of fast food with high claims for quality. The ingredients are fresh and delivered by farmers from the region, a fact which the fast food restaurant likes to demonstrate. The burgers and other food are served on china plates with cutlery. Attention was paid to creating a cosy, homelike atmosphere to encourage patrons to stay longer.

In line with the promising gastronomical concept – a contemporary approach combining casual dining with a healthy diet – the lighting in the new Viennese "eatery" is designed to promote the appropriate atmosphere. Given the high-quality regional specialities that Burgermasta offers, a dining space was required that people associate with cosiness and sociability. This is further supported by the desired "as if made by your own Mum" eating experience.

The prime target was to achieve a clearly defined lighting scheme comprising coherent lighting levels and luminous colours. Different lighting situations were created for the work, display and seating areas using customised product solutions from Regent. The lighting moods can be adjusted to align with daylight conditions. LED technology was applied to achieve optimum energy consumption and operating values.