Highlights
Wiggle
Total freedom of scope when designing with light.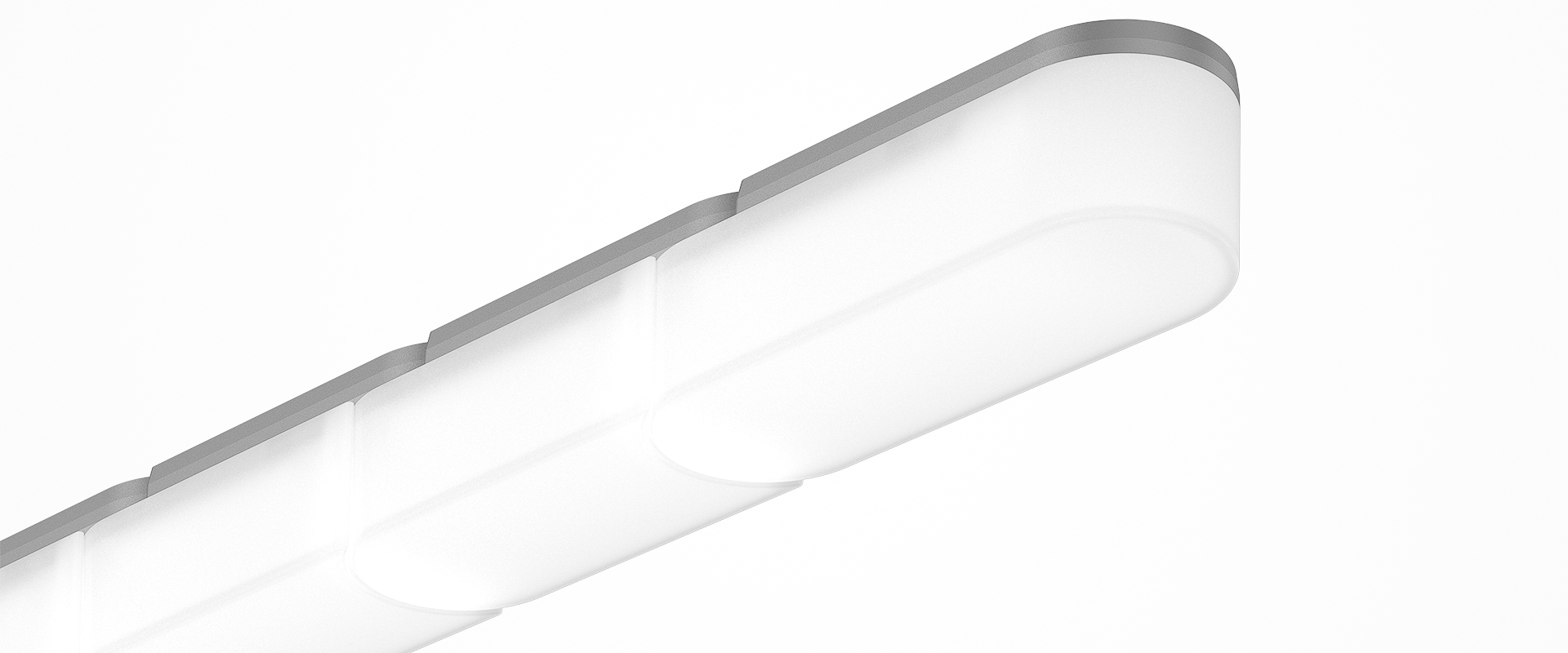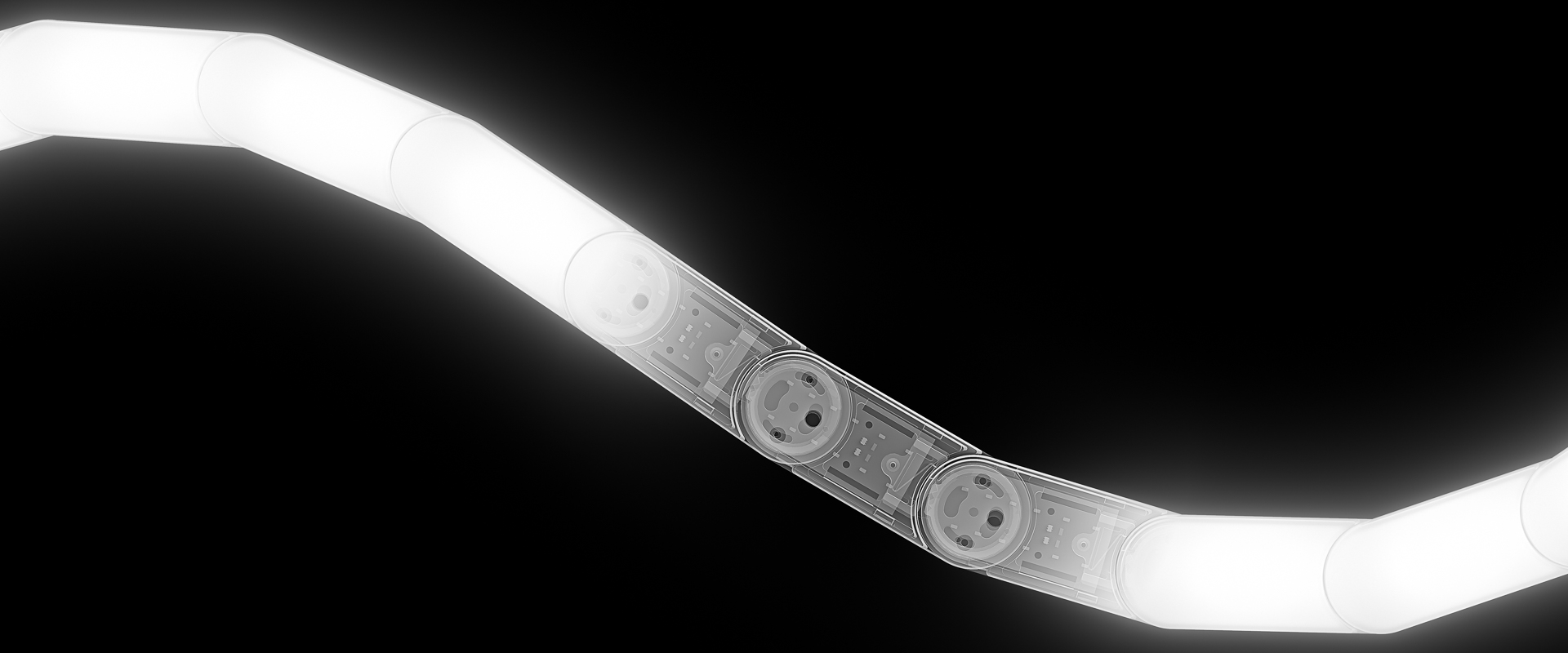 Wiggle can be applied as a pendant luminaire or as a surface-mounted ceiling or wall luminaire and integrated flexibly into the architecture thanks to a series of individual modular elements that can be combined and adjusted to create the required shapes, curves and forms. The length can be extended virtually endlessly. And it is you who decides what form it should take – be it a continuous line or a curve. Feel free to design the lighting layout as you think fit. We will not hold you back.
At last a row lighting system that knows practically no limits and can be adapted to align with your expectations. Wiggle was developed by Regent Lighting in close collaboration with Swiss architect Andreas Tobler. In order to ensure a high degree of design flexibility the row lighting system comprises a series of individual, high-quality lighting elements. Whether you are looking to create straight lines, curves or circles – the individual elements can be rotated and set against one another at ±25° max. to create practically any shape. You can also determine how long you want the row lighting to be. Limitless lengths of lines or curves can be realised by assembling the 1.5 metre long fixtures. The transport of the individual luminaires to the project site does not involve any special challenges either, since all elements are contained in boxes with a maximum length of 3 m, and can be transported easily through doors, windows and stairwells.
To enable you to embark on this new journey of discovery in lighting we offer a selection of design ideas depicted on 1:1 scale mounting plans. A wide range of design ideas can be realised using just a few elements. Discover the power that lies in your imagination. Discover a further creative row lighting system from Regent.
Wiggle is available in the colour temperatures neutral white (4000 K) and warm white (3000 K). In the Wiggle Tunable version the colour temperatures can be selected and dynamic colour-changing sequences defined. Given the stepless change between cool white and warm white, the user can select and set the colour temperature to generate the lighting atmosphere that best suits his/her needs and thus enhance his/her feeling of well-being.
FEATURES
Also available for pendant mounting – order wire suspension set separately
Operating units included in delivery
Operating units not integrated into the housing
Wiggle 1.5 m, Wiggle 3 m, Wiggle extension 3 m, Wiggle circle Ø 1 m, Wiggle circle Ø 3 m
Aluminium housing, silver
Luminous flux of luminaire: 3500 lm/1.5 m
Colour temperatures: 3000 K, 4000 K; Wiggle Tunable 2700 K – 6500 K
Controlled via DALI;
Wiggle Tunable: can be controlled using a smartphone and the MyLights Remote app or via integration in a DALI system
Design by Andreas Tobler