House of peace leaves lasting impressions.
The Maison de la Paix in Geneva features round forms and a high level of transparency.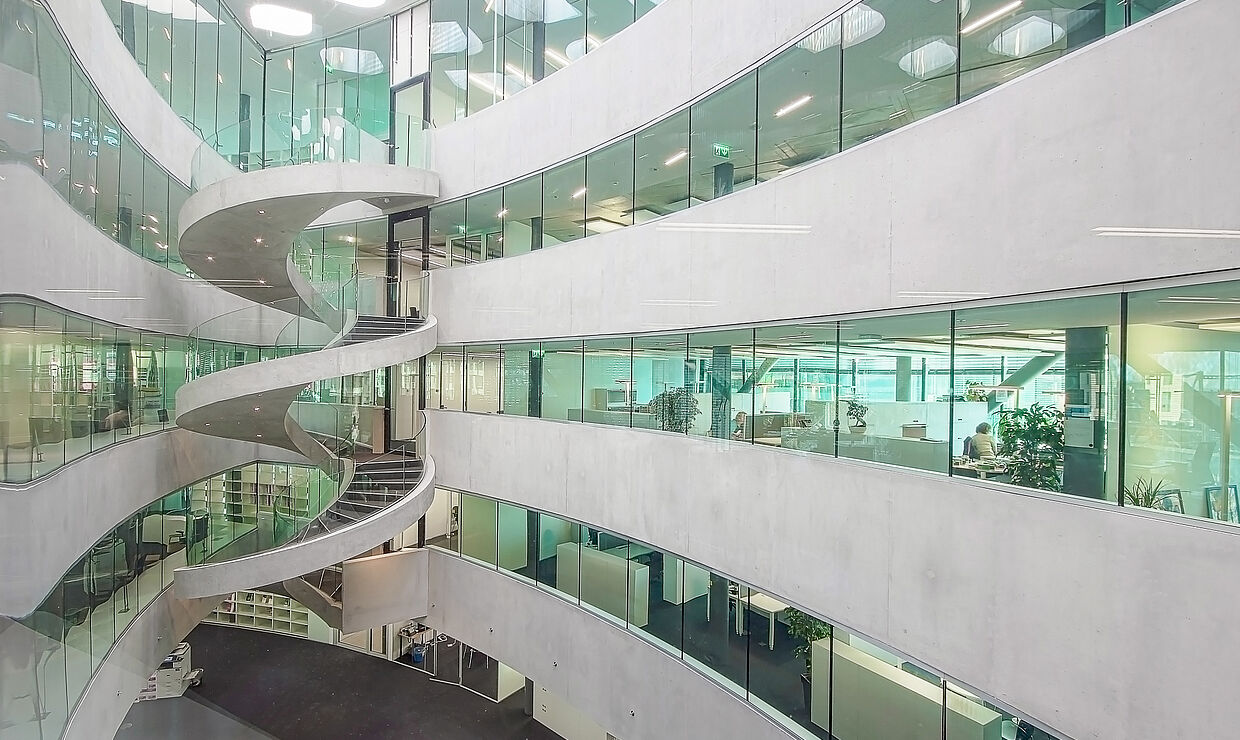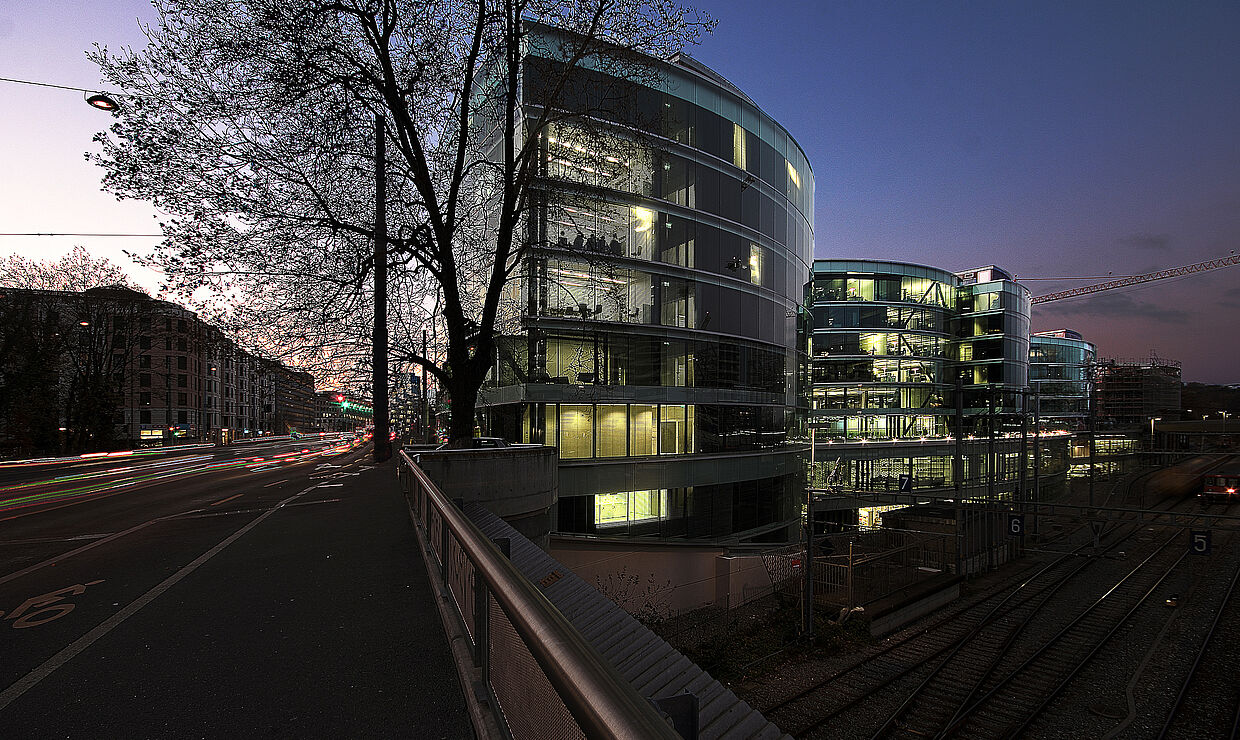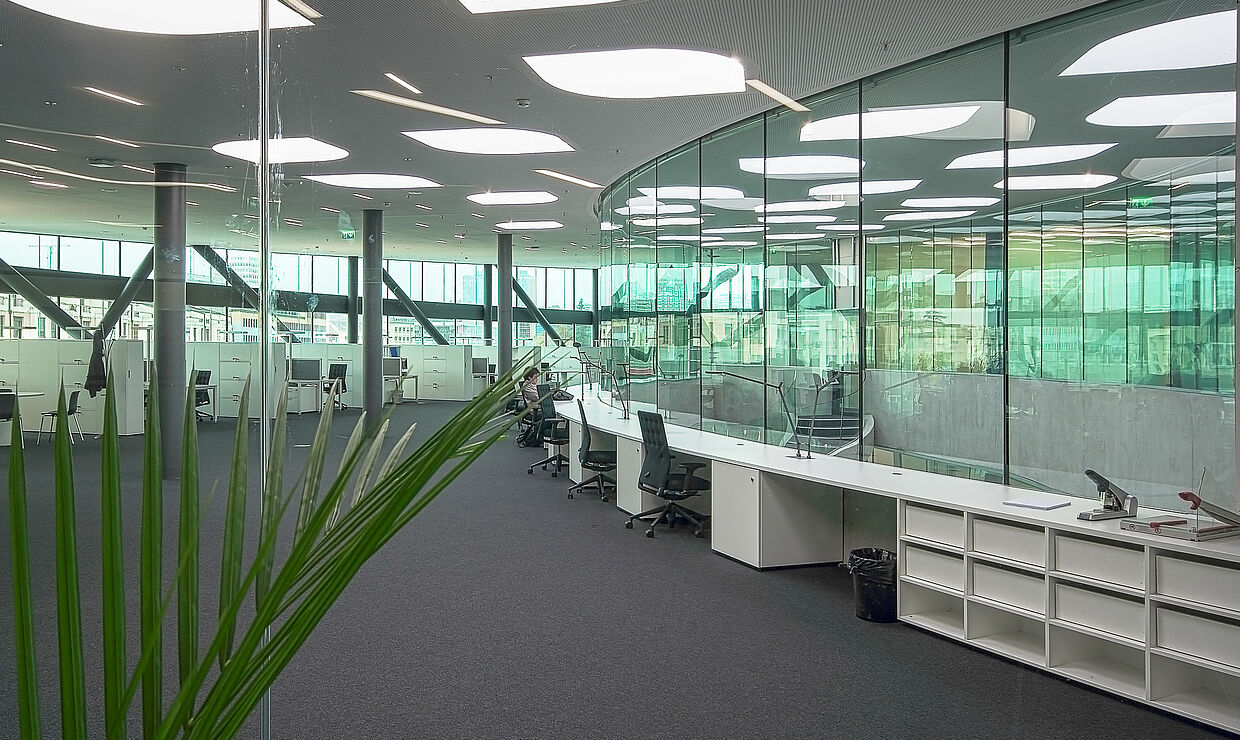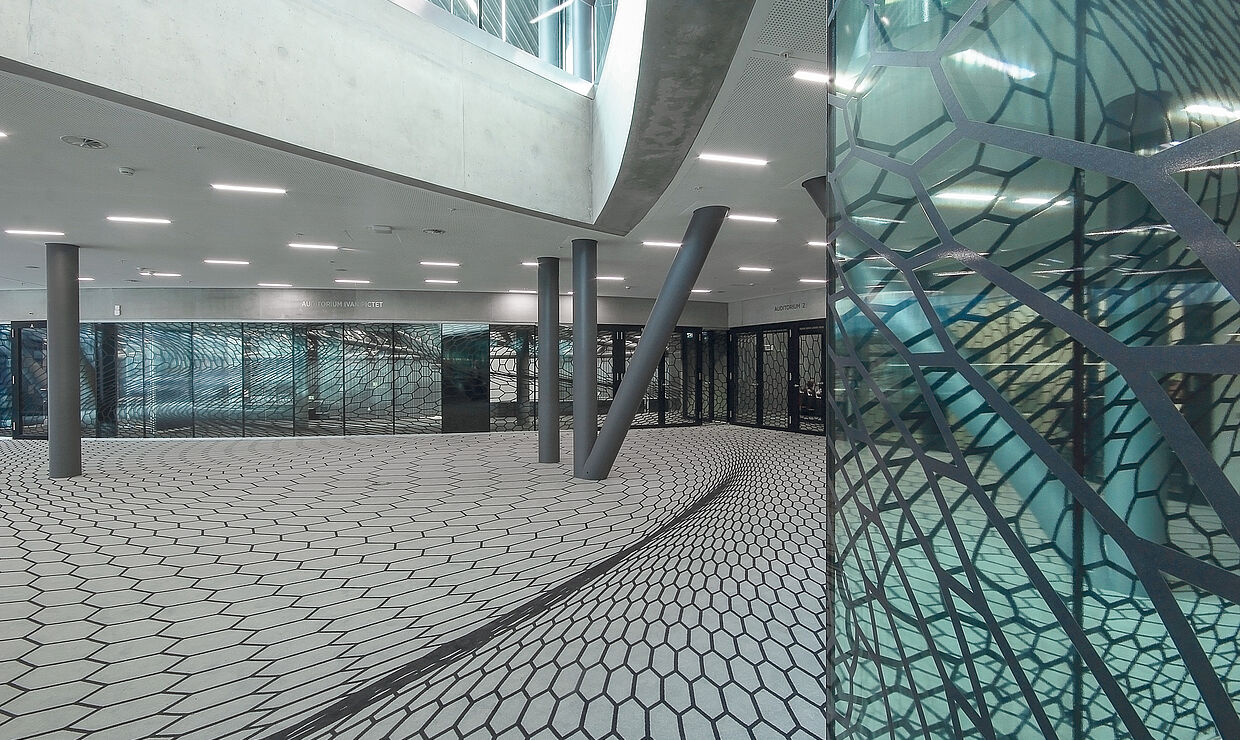 Shortly before arriving in Geneva by train, passengers are able to catch sight of a highly original structure comprising five acute-angled ellipses, the shape of which is reminiscent of the petals of a flower. The highly transparent building with its curved, glazed facades was designed to house the "Maison de la Paix", a Graduate Institute dedicated to international studies and peace-keeping.

The structure with its unique floor plan is completely void of linear features inside the five "petals": there is not one single straight wall to be found inside the building, and even the floors are connected via spiral staircases. The lighting solution was required to underscore the architectural concept and to consume as little energy as possible. The LED solution proposed by Regent blends in harmoniously with the undulating forms and meets the Minergie standard for energy-efficient buildings.

A custom designed version of the linear Flow LED surface-mounted luminaire was developed to enable the lighting system to be integrated into the undulating ceilings. This meant reducing the height of the housing to ensure it could be mounted flush with the ceiling. The Slash LED recessed luminaire lent itself perfectly to installation in the suspended ceilings. A further challenge was to ensure the spaces were uniformly lit in spite of the reduced installation height of the Slash 2 LED luminaires. Given their absolutely uniform light distribution, recessed Channel LED luminaires were applied to highlight the steel framework in the conference rooms, creating an impressive ambience with a subtle hint of drama.