High energy efficiencyand good design.
Sustainable lighting for the gift shop at Mariastein Abbey.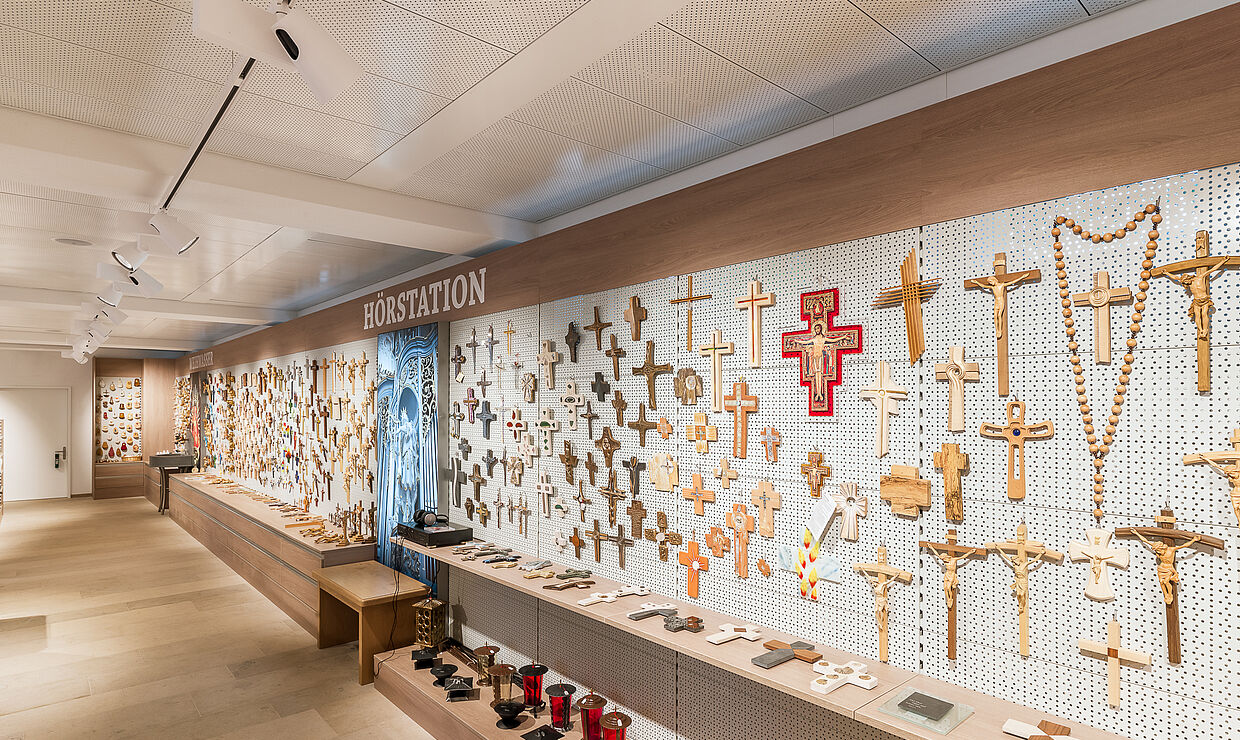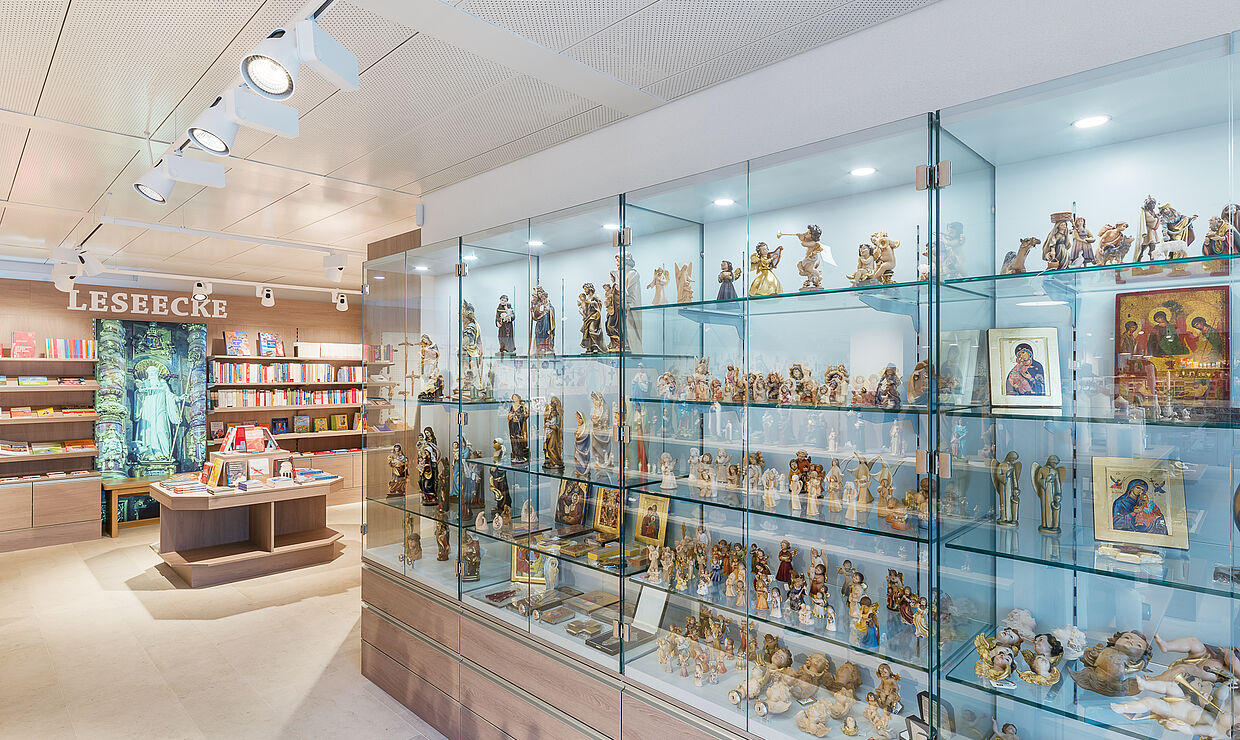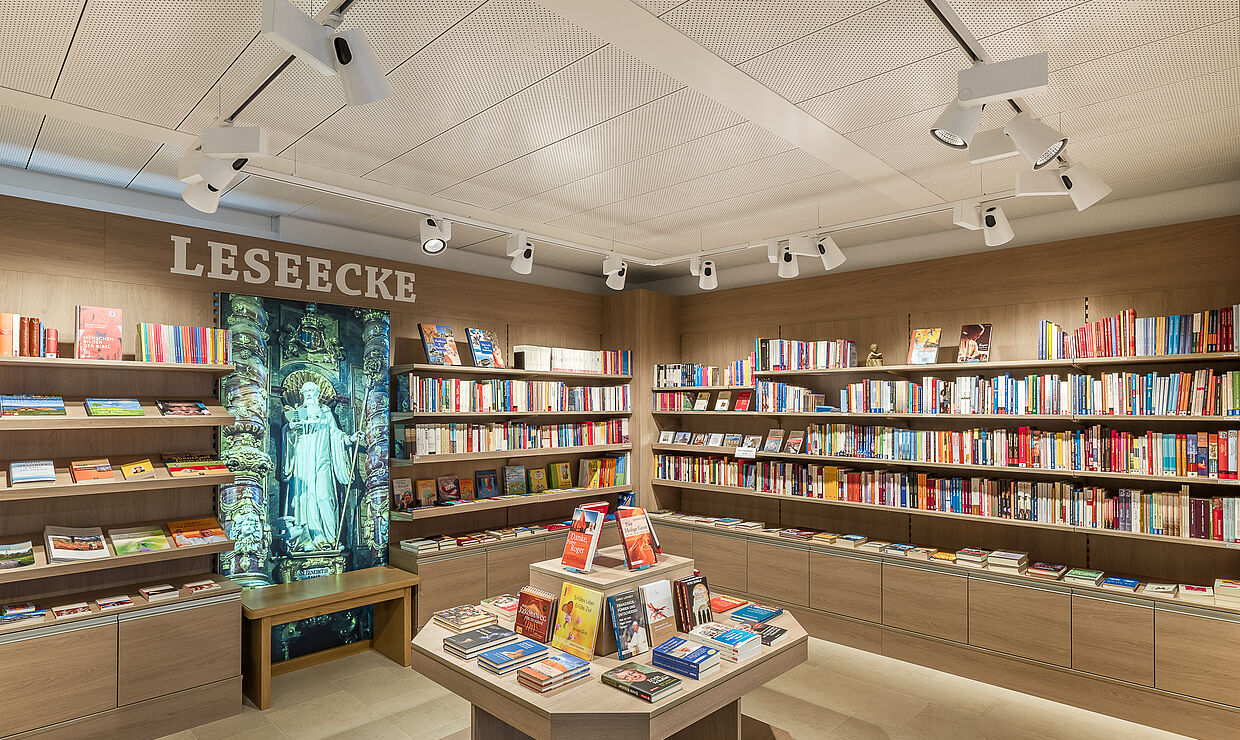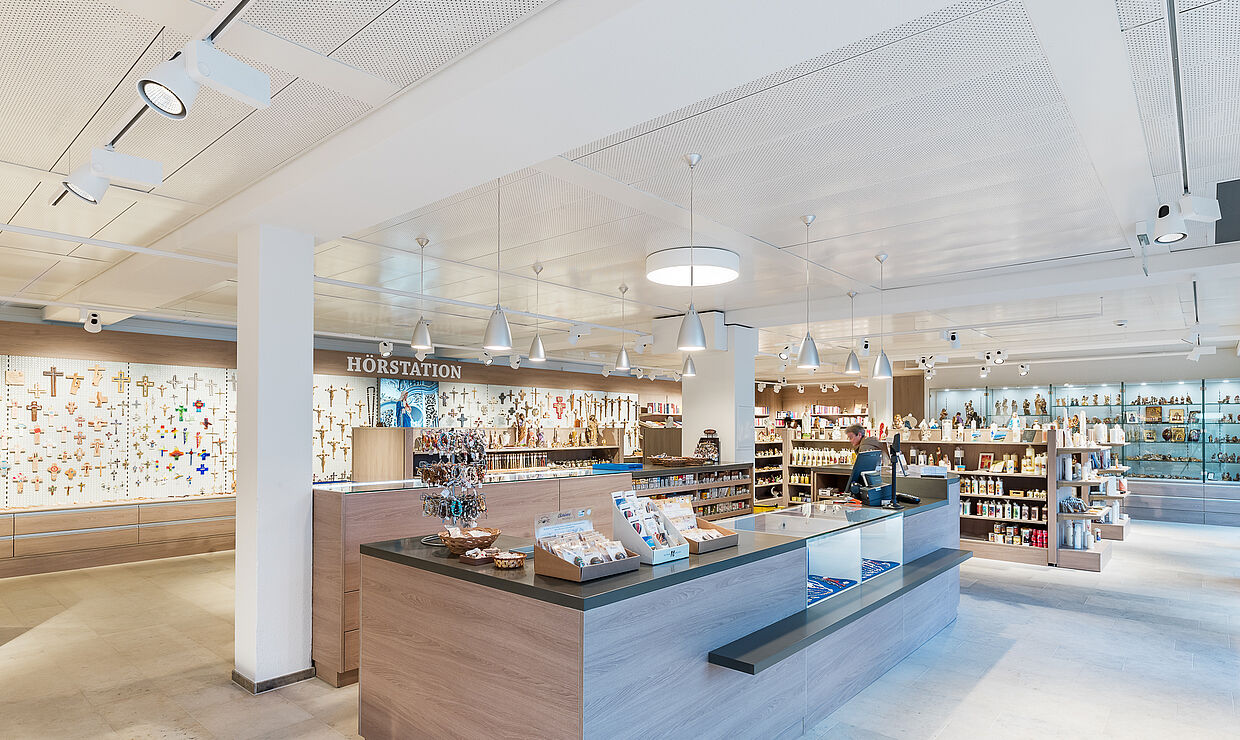 Mariastein is known far and wide as a place of pilgrimage, its aura and reputation going far beyond national or denominational boundaries. The reasons for its popularity lie in the religious, cultural, historical and touristic significance of the site itself, together with the hospitality of the Benedictine monks. In the gift shop visitors are welcome to browse through a wide variety of books and other items, which are perfectly displayed thanks to an energy-saving lighting concept.

Access to the abbey, which is built on a rock, is via the historic pilgrimage route. This leads up to the square in front of the church which comprises a hotel, the abbey estate and the gift shop. The shop window display is appropriately illuminated using small, elegant Matrix Mini LED spotlights. These are also applied, together with highly efficient Matrix LED spots, in the retail space. Both spotlights are from the Matrix range. They are highly efficient and ensure glare-free lighting and near-natural colour rendering.

Regent provided support for the lighting of the gift shop in the concept phase, developing a design that would present the items on display effectively. These include objets d'art, books, religious articles and edible gifts. The result for the client: a design-oriented, cost-effective lighting solution from one source, comprising surface-mounted track and purposefully applied spotlights.