Inspired by music.
Listed building in Düsseldorf with the latest LED lighting.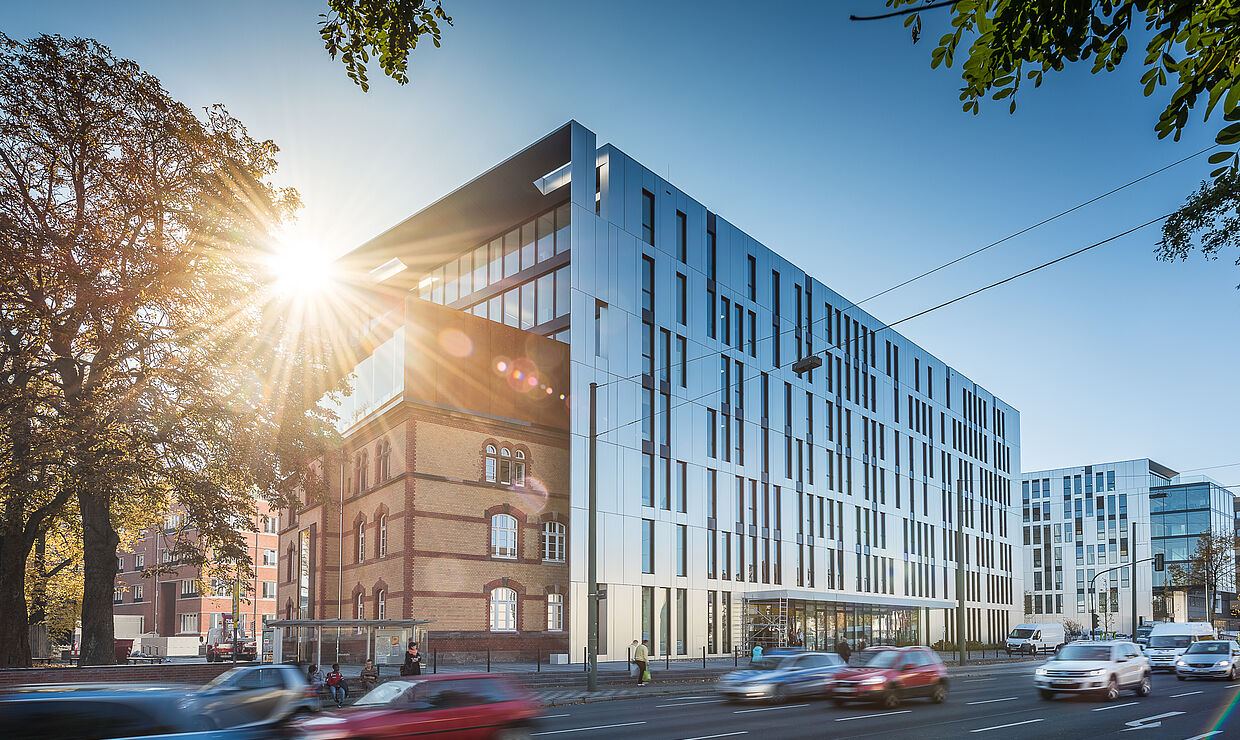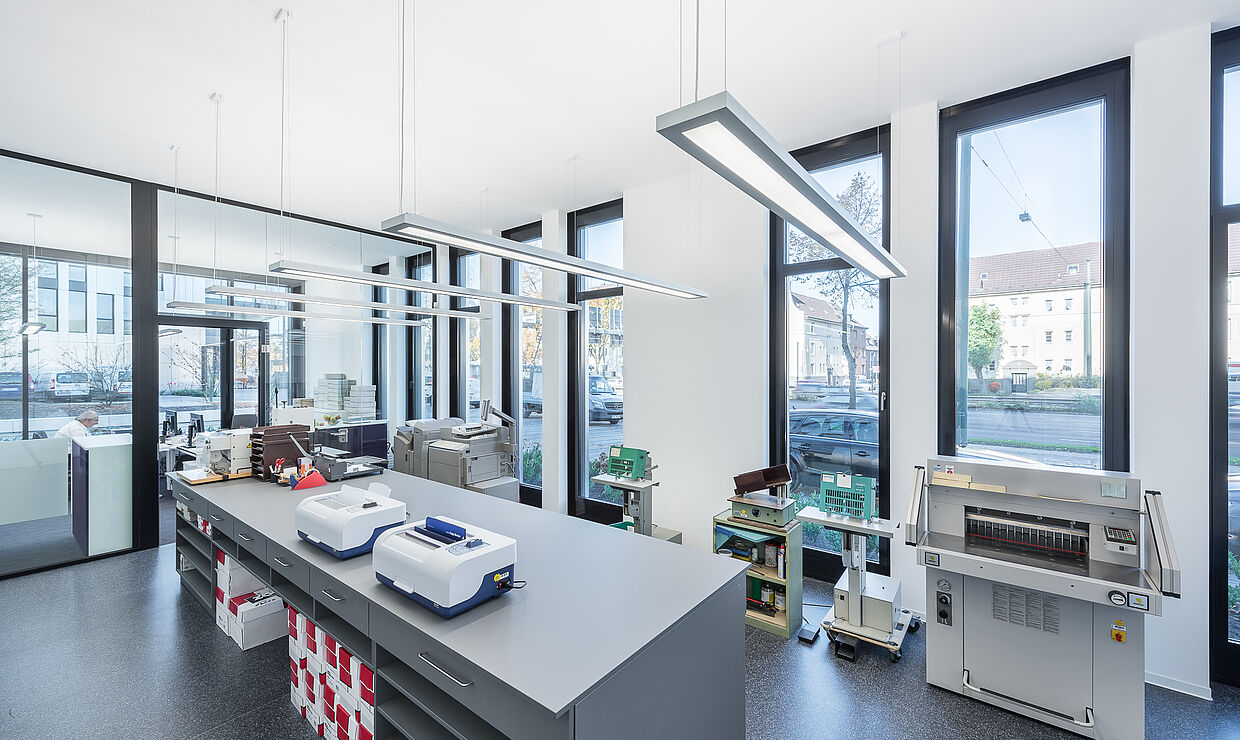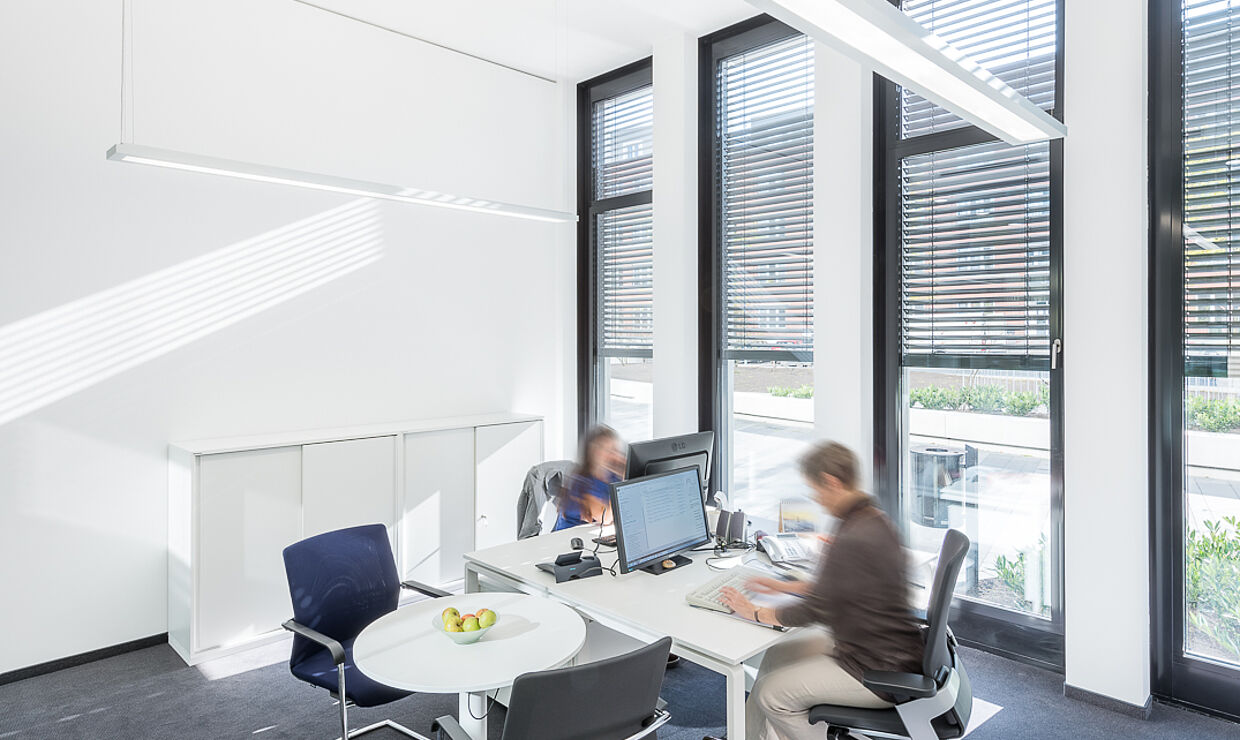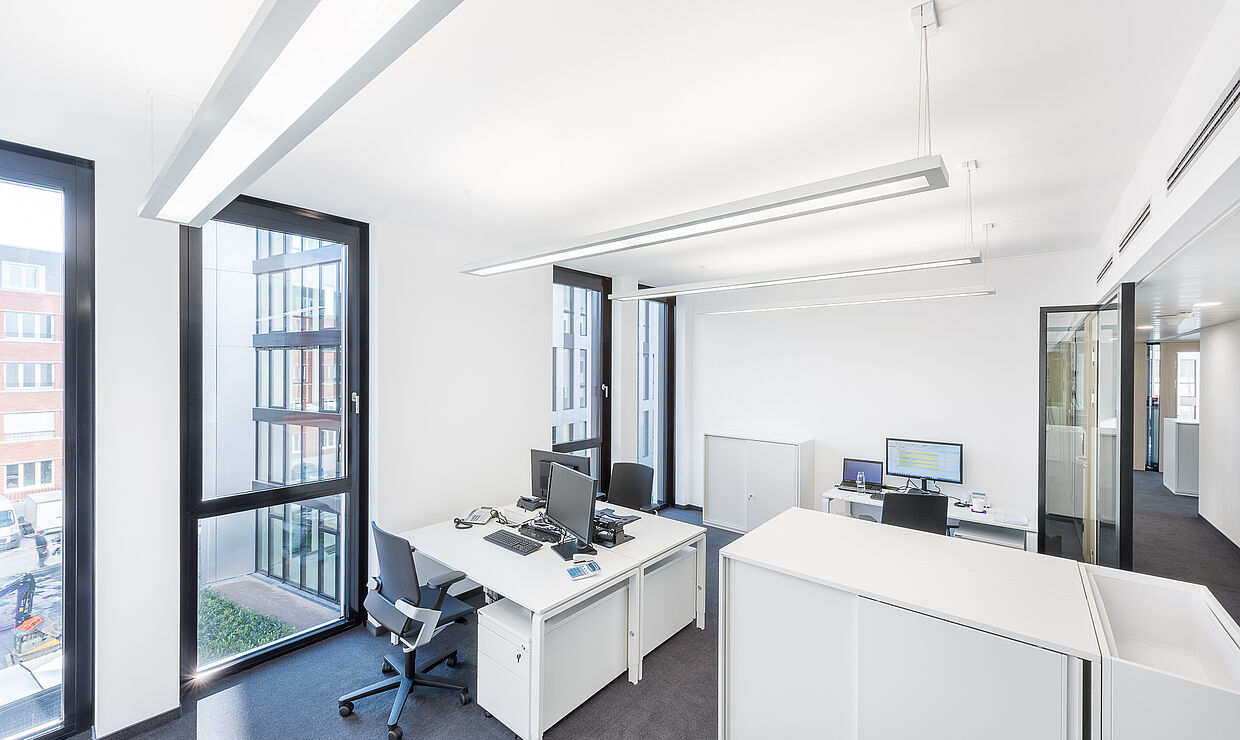 Two new buildings, including a section with historic listed facades, form a unique office complex in Düsseldorf-Derendorf. Inspired by the cultural and artistic achievements of Clara and Robert Schumann, the office buildings have been named Clara & Robert. Robert comprises 7400 square metres of office space and is already leased to Warth & Klein Grant Thornton. The auditing firm were looking for a new building with enhanced visibility for their German headquarters.

Surrounded by heritage buildings and magnificent old trees, the modern facades of the Clara and Robert buildings are an explicit reference to music: the contrast of light and dark generated by the playfully arranged, narrow window openings of varying lengths are reminiscent of piano keyboards, rendering the architecture both vibrant and harmonious. Inside the building everything is designed to be efficient and flexible – supported by sustainable and innovative building services engineering.

The lighting was to be high-quality and cost-effective. The general lighting in the offices was realised using Item CLD pendant luminaires, which are regularly spaced and installed at an angle of 90° to the facade. This makes for a high degree of flexibility and provides good lighting at the workplaces. Viva LED recessed downlights ensure a pleasant atmosphere in the corridors and reception areas, and the restrooms and ancillary spaces are illuminated using Tekla LED recessed directional spotlights.