Editorial
Ram Goldberg
NO FIXED WORKPLACES. NO WALLS. A STRONG LIGHTING CONCEPT.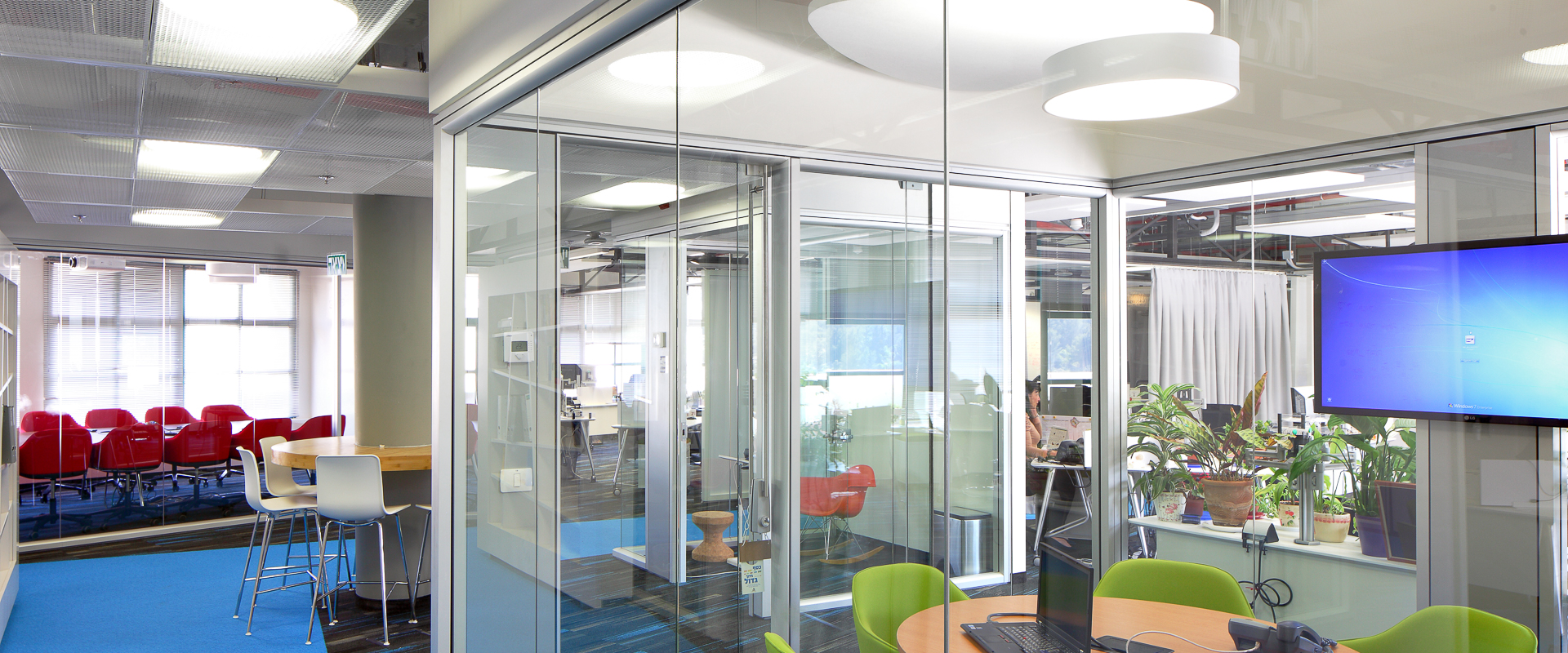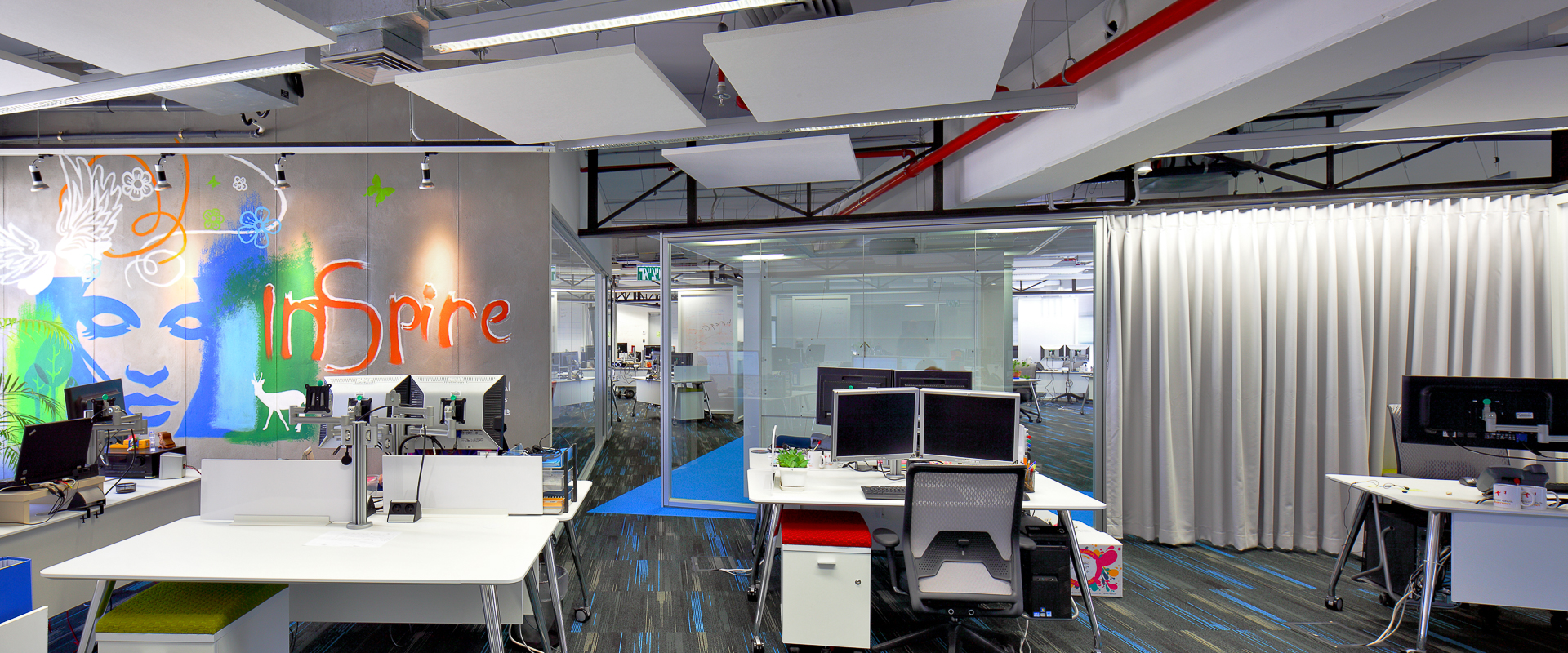 Interview with Ram Goldberg, Ram Goldberg Architects, Tel Aviv, Israel.
The trend in the office world is towards the open-space office. Away from fixed workplaces to freely selectable ones. Ram Goldberg goes one step beyond that. When an employee comes into the office, he wants to converse within the team. Mobile tables, curtains and an intelligent lighting concept allow the creation of short-term work spaces, depending on the composition of the team.
What are currently the most important changes in the office world?
The office world is undergoing a major change. SAP in Israel is no exception. One might even call it a revolution. The trend towards more individuality and the influence of modern communication technologies is steadily increasing.
This is nothing new in itself. What do you mean exactly?
Whereas in the past an employee's position was defined by furniture and work space, it is now defined by knowledge. Knowledge that can be accessed in the same quality from anywhere thanks to Facebook, Google and other portals. Knowledge does not require a fixed workstation. This promotes mobility.
Are you saying that you would ideally like to dispense entirely with "offices" per se?
No. Offices remain important. Only their function needs rethinking. Offices are places where people come together to contribute ideas and knowledge and to jointly develop solutions.
What will the office of the future look like?
Rooms must be designed so that employees look forward to going to the office. The office must give them personal freedom: freedom to choose where they want to sit and whom they want to meet. Only an environment tailored to individual needs is inspiring and leads to constructive solutions. We must free ourselves from fixed workstations, small and open-plan office structures.
Has the future already started for you?
Yes. Namely with the new SAP building in Tel Aviv. In order to create a large room, we hollowed out the entire floor. Due to the lack of walls, the room can be adapted stringently to projects. In order to guarantee the utmost flexibility, each employee is provided with a sturdy table on wheels with all work utensils. This marks the birth of the mobile meeting room.
What role does light play here?
A very important one. In order to avoid chaos, the flexibility needs to be given a framework. Light is used, on the one hand, for basic lighting; it divides up the room and also defines the function of individual sectors within it, i.e. where meetings are held, where people move and where they relax.