Editorial
Hendrik Grempe
WHEN LUMINAIRES COMMUNICATE WITH ONE ANOTHER – TELECOMMUNICATION TAKES NEW ROADS.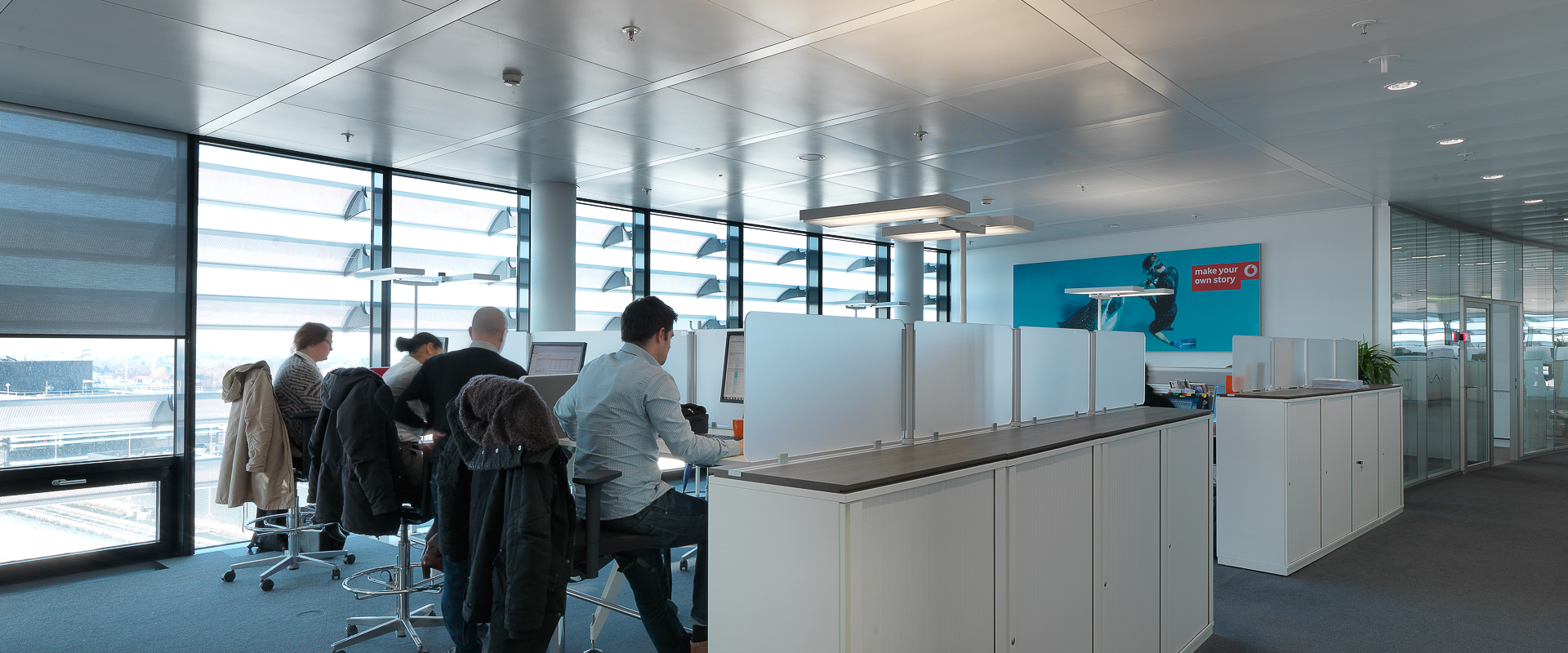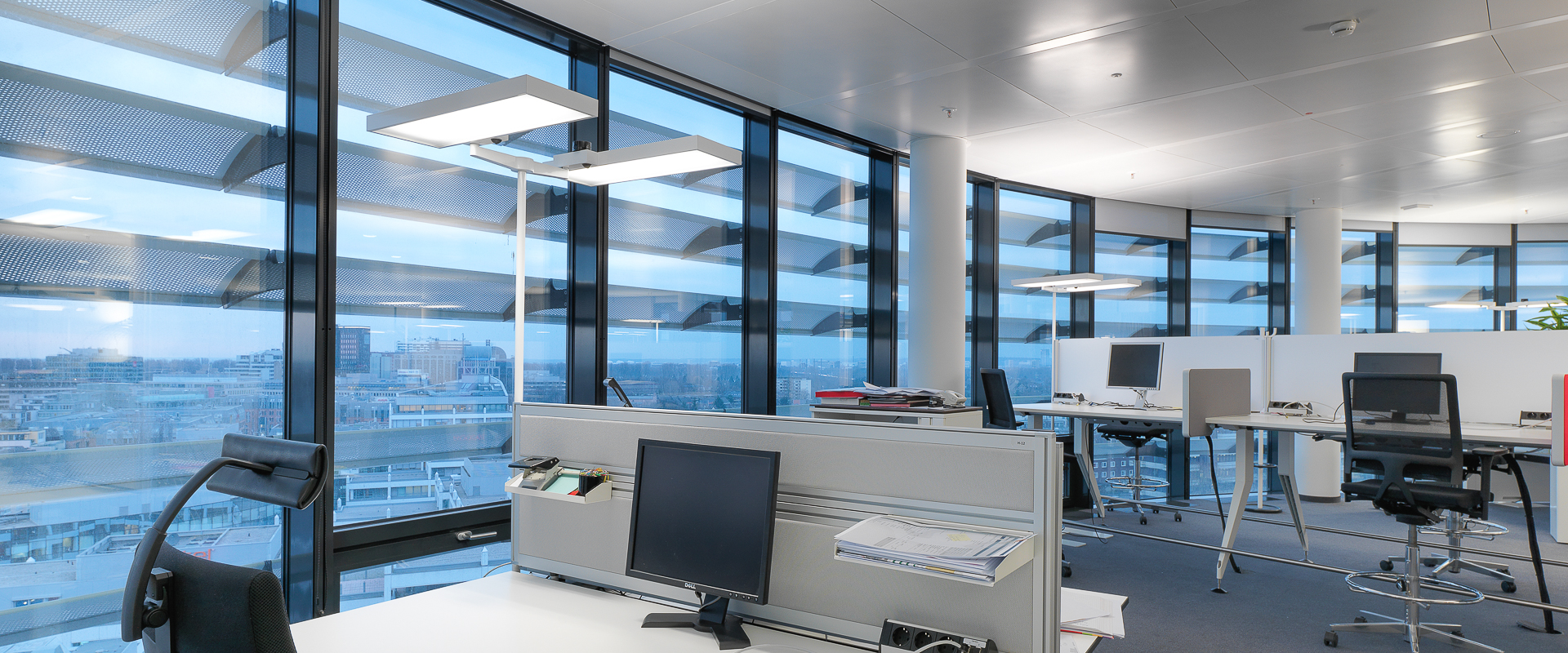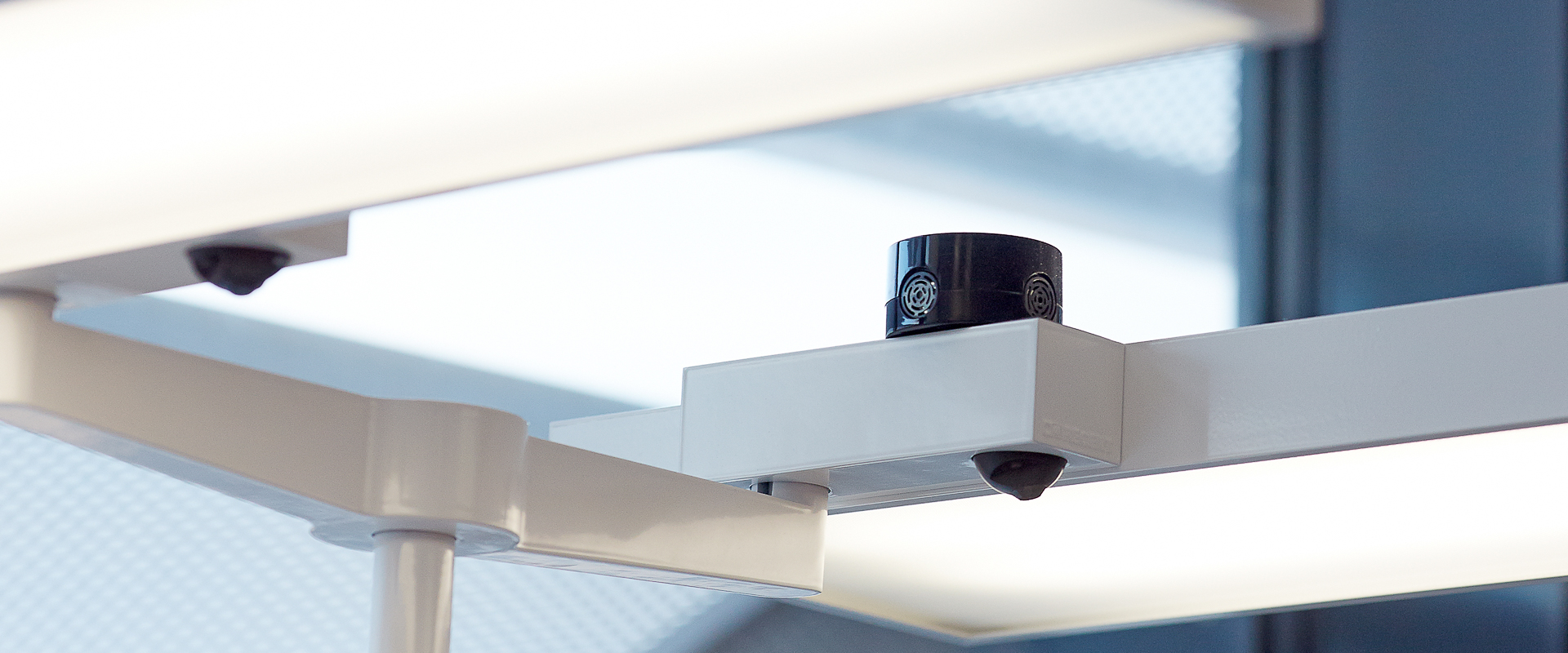 Interview mit Hendrik Grempe, Head of Property Management Vodafone, Düsseldorf.
Vodafone Deutschland created space for 5000 employees on a gigantic floor area of 86,000 square metres in its new company headquarters. The campus stands for communication, creativity and lots of free space for the employees. It was therefore all the more important to take new roads in the lighting of the open-space office.
Why was communication technology so important to you when planning the lighting design?
With free-standing luminaires, solutions that apply only to individual workstations lead to strong contrasts in brightness in the space. This hard bright-dark contrast is very dissatisfying and
fatiguing from an ergonomic perspective. We wanted to avoid this problem in the least complicated way possible.
What were the needs that made you opt for the ALONE at WORK® technology? Personnel needs (e.g. flexible work shifts) or spatial concerns (e.g. open space office design)?
We wanted a highly flexible open space lighting concept using only mobile free-standing luminaires. Moreover, we wanted to comply with all standards for occupational health and safety.
We worked with Regent to develop a customised ALONE at WORK solution for the Vodafone campus project.
Which were the special challenges in terms of communication technology for this project?
With Vodafone there are, with just a few exceptions, almost no fixed assignments for workstations. We work 24/7 with large fluctuations in the workstation occupancy. So we needed a lighting concept that adapted as simply as possible to both personnel presence and daylight.
Why did you opt for ALONE at WORK in the end?
ALONE at WORK makes it easy to change and reorganise the luminaires in the room without costly and tedious programming.
How did ALONE at WORK differ from the competitors' offers?
The luminaires communicate via an opto-electronic connection rather than radio waves, so it's a completely non-hazardous.