Editorial
Euroshop
REGENT BACK ON THE SCENE AFTER A NUMBER OF YEARS.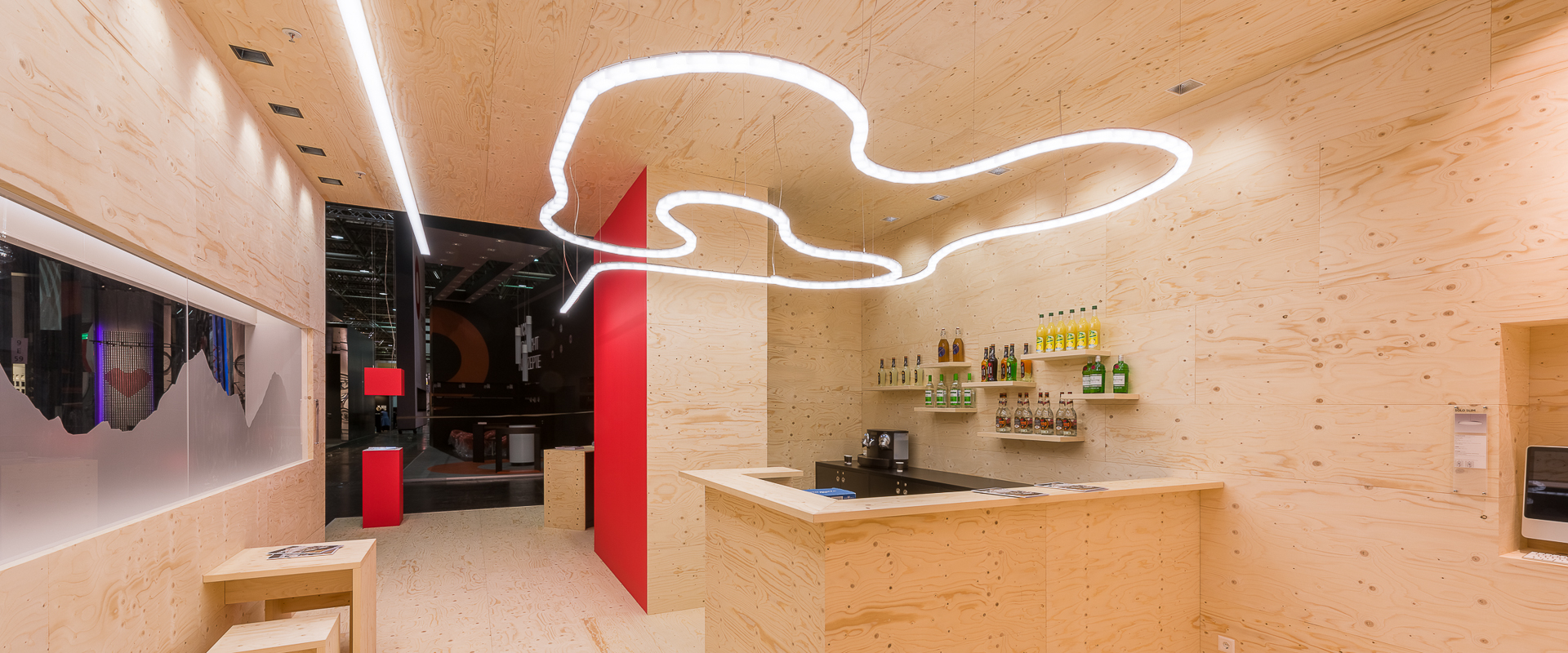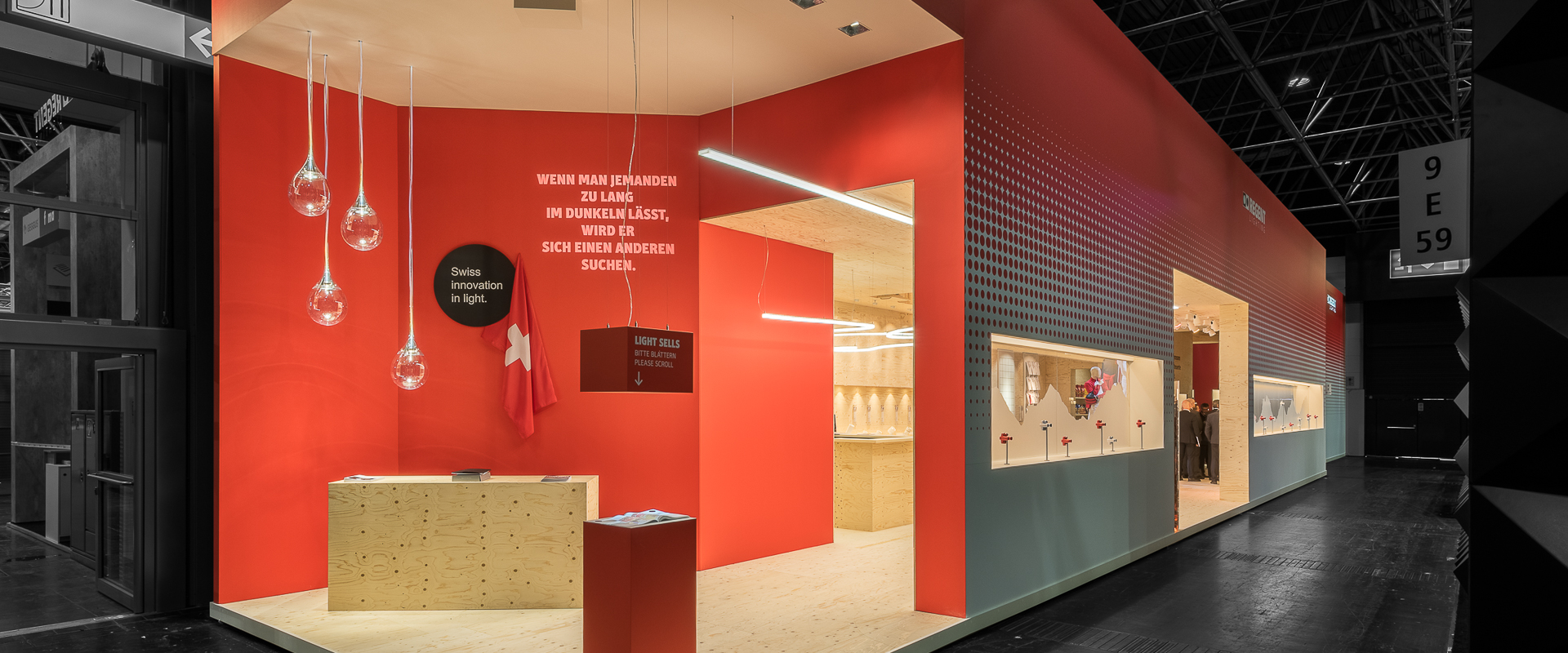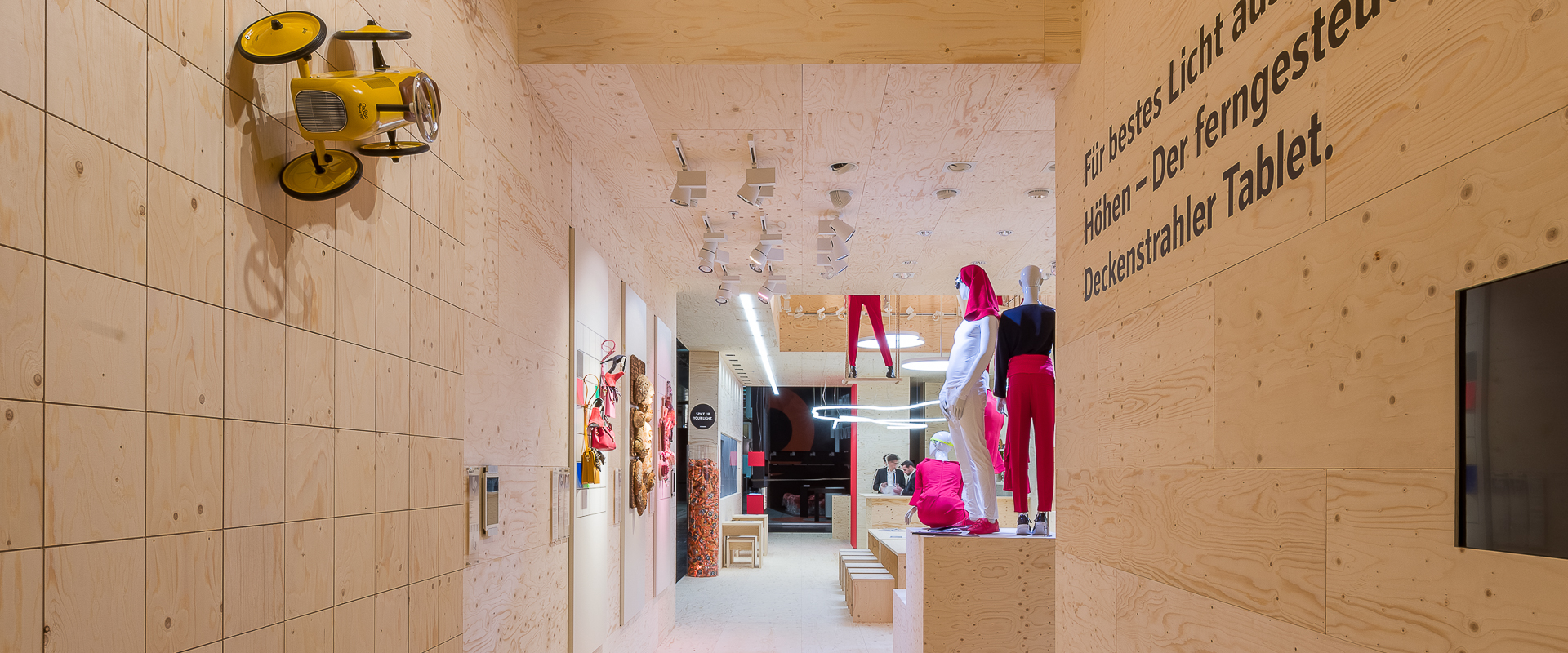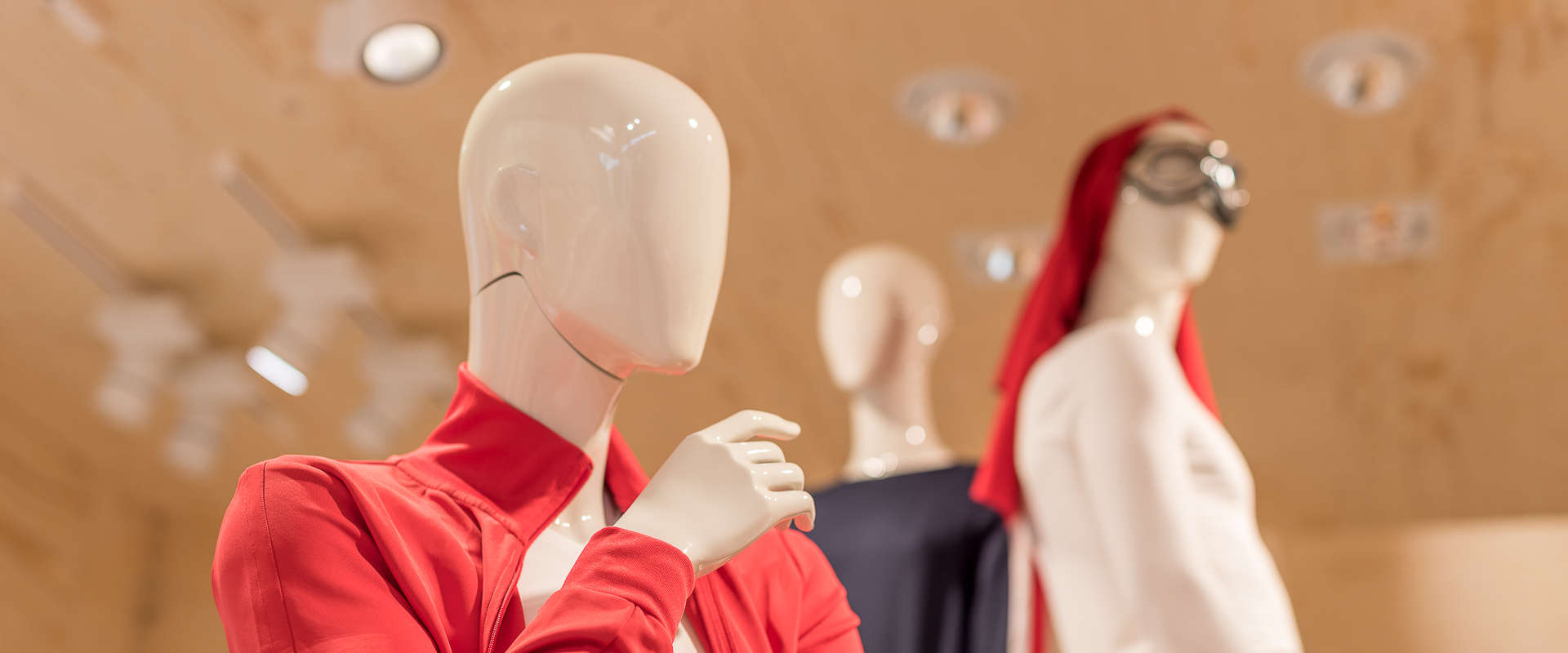 After an absence of several years, Regent was back on the Euroshop scene with an all-time first. Up front, the company communicated their merger with RD Leuchten and at the fair presented the resulting comprehensive range of luminaires that are designed to meet all needs in the S&R sector.
Under the motto True Swiss Light Regent was able to convince visitors to their stand with a number of innovative lighting solutions developed in Switzerland. Alongside the highly flexible modular system Wiggle, the Swiss company came up with a number of surprises, including the remote-controlled Tablet and the Purelite row lighting system. In addition, visitors to the fair had the opportunity to immerse themselves in the world of connected lighting on Regent's over 200m2 stand. With digital solutions such as MyData Position, MyLights Adjust and the first luminaire with adjustable optics, Regent was able to demonstrate that they are today already providing concrete answers to the challenges posed by the Internet of Things.