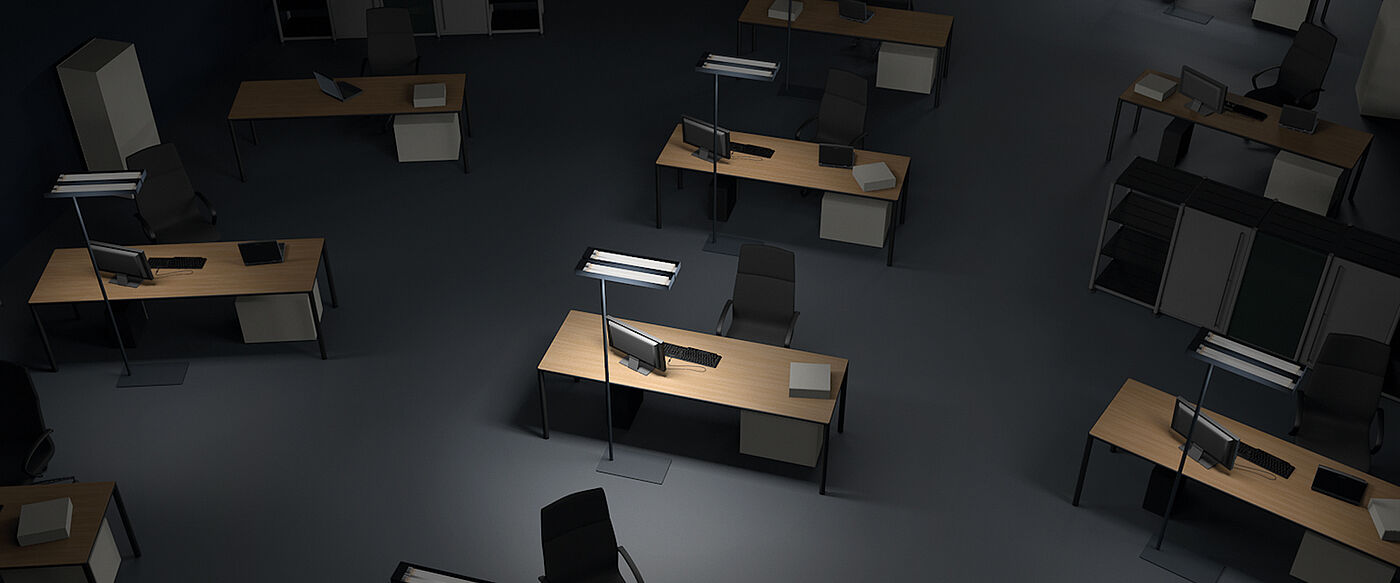 Connected Lighting
ALONE AT WORK®
Networked via optoelectronic communication technology.
Regent have succeeded in applying efficiency-enhancing ALONE at WORK technology to network luminaires in open-plan office environments via optoelectronic communication technology, without emitting any harmful radiation.
The "cloud of light" generated by a group of intelligent luminaires supports concentration and well-being, and creates a pleasant atmosphere in the space. As darkness falls at the close of the day, workstations still occupied in open-plan offices turn into solitary pools of light. The transition from light to dark is abrupt and staff find it harder to concentrate. ALONE at WORK dissolves these harsh transitions. All on its own, with optimised energy input, and without you having to reset or reprogram anything. You can even reposition the luminaires at any time. And specific luminaires can be retrofitted with ALONE at WORK optoelectronic communications technology, if required. The ALONE at WORK iPad app explains the complex technology in an interactive fashion and in simple terms
Vodafone
Clouds of light for office landscapes.
The Vodafone Campus in Düsseldorf incorporates the German headquarters of the telecommunications company and accommodates a staff of around 5000. ...